Officials are looking for ways to make long-term improvements at one of Hawaii's most popular attractions. As a result, the Honolulu City Council OKs Hanauma Bay fee increases to help pay for these improvements.
As I mentioned in a previous post, the pandemic has had some positive effects on the environment. This is especially true of popular natural attractions, such as Oahu's Hanauma Bay. And, as a result, officials have been trying to find ways to control crowds and fund improvements at the popular site. So far, that means an increase in fees at the bay.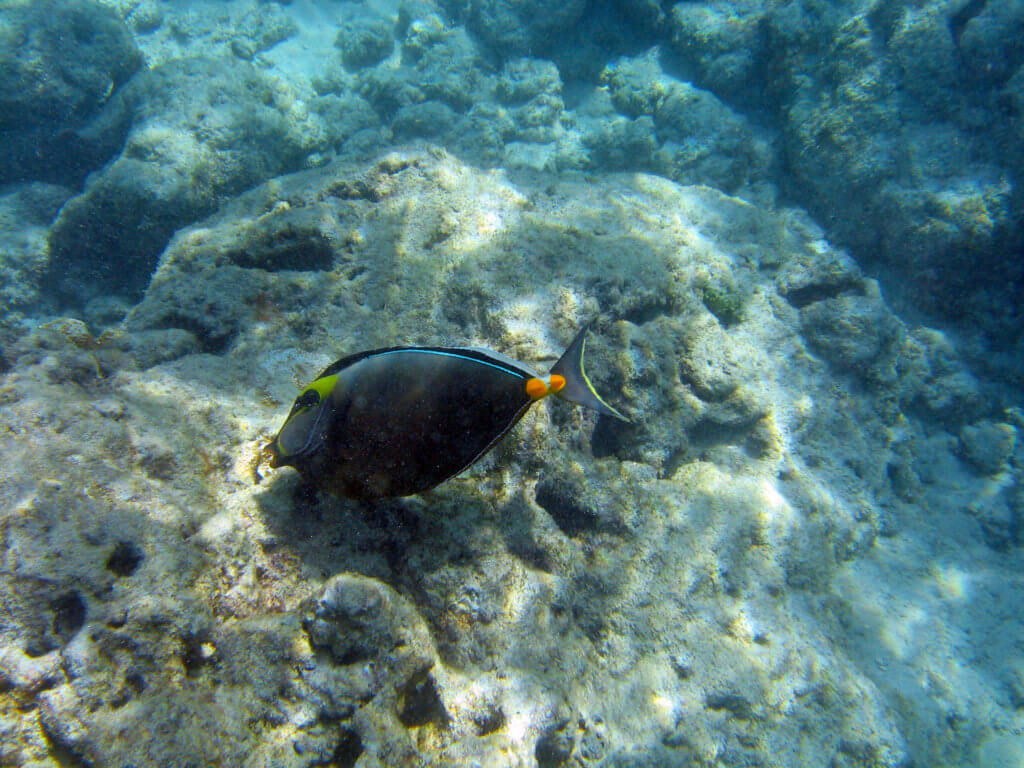 Hanauma Bay Fee Increases
Last week, the Honolulu City Council passed Bill 44, increasing virtually all fees at Hanauma Bay. As a result, admission fees for non-residents 13 and older is increasing from $7.50 to $12. Likewise, parking fees for non-residents are going from $1 to $3. Residents and those under the age of 13 continue to enjoy free access to the Bay. Residents also keep the $1 parking fee.
Other Changes
The increased fees complement Resolution 20-233, which urges the City to use the Hanauma Bay Nature Preserve Fund to restore the Bay. Currently, the City doesn't transfer money to the State for preservation work at the Bay – which is a State Park. However, the resolution will change that. What's more, another resolution is going through the City Council to institute a reservation system to control crowds at the Nature Preserve.
Ongoing Work
With the Bay having been closed since March, water quality and wildlife have made a marked improvement. However, the Department of Land and Natural Resources Division of Aquatic Resources is taking advantage of this time to begin restoration work. In fact, not long after the City passed its bill and resolutions for the park, marine biologists kicked off a new reef restoration pilot program. Initially, the program involved planting five heads of coral grown at the Hawaii Coral Restoration Nursery.
Though under protection for decades now, Hanauma Bay's popularity has resulted in the degradation of the coral reef. That's why scientists are taking advantage of this unique opportunity to study the Bay and work on restoring it.
Honolulu City Council OKs Hanauma Bay Fee Increases, Final Thoughts
No one likes to pay more while on vacation. But, I think these fee increases are worth it. We must protect and preserve treasures such as Hanauma Bay, and the additional monies will help with that. What's more, if a reservation is implemented that results in reducing overall attendance, then the increased fees will help offset the lower number of visitors too.
What do you think of the increased fees at Hanauma Bay?