Thanks to Oahu's falling COVID-19 cases and hospitalization rates, Governor David Ige and Mayor Rick Blangiardi are ready to make some changes. Specifically, Honolulu relaxes restrictions in an effort to return to a little more normalcy.
Hawaii, Oahu included, is doing far better today than it was a month ago. The number of cases and hospitalizations have fallen significantly, easing the burden on our delicate medical system. As a result, our officials believe that we're ready to begin moving on.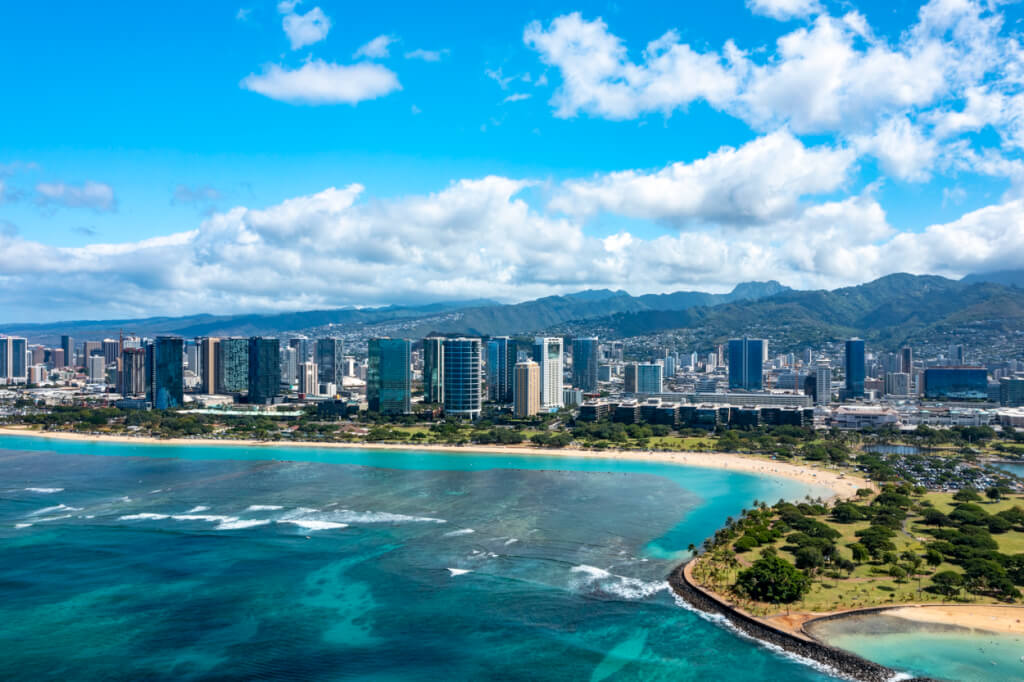 Honolulu Relaxes Restrictions
During a Friday announcement, Governor David Ige and Mayor Rick Blangiardi jointly announced updated restrictions. What's not changing are Hawaii's Safe Travels Program and restrictions on social gatherings. So, yes, vaccinations or negative tests remain a requirement for avoiding mandatory quarantine and for being able to dine-in at restaurants on Oahu. You also can't have gatherings of 10 or more indoors or 25 or more outdoors. Sort of. Some of the new modifications include:
Outdoor seated events of up to 1,000 attendees or 50% of the venue's capacity, whichever is lower. These events include things like the University of Hawaii football games.
Indoor seated events of up to 500 attendees or 50% of the venue's capacity, whichever is lower
Outdoor interactive events – such as weddings and funerals – with capacities of up to 150 or 50% of the venue's capacity, whichever is lower.
Indoor interactive events have a strict limit of 10 attendees, or 50% of capacity, whichever is lower.
Road races with up to 500 participants so long as they have a staggered start of 25 people or less.
Alcohol sales extended from 10 pm to midnight.
Regardless of the event type and setting, all attendees must show proof of vaccination and wear masks. It's also worth noting that food and beverage, with the exception of water, are prohibited at both outdoor and indoor seated events. Food and beverage service is permitted at interactive events, though attendees must remain masked while not actively eating or drinking.
Worker Requirements
The above requirements are for attendees/guests only. Acknowledging difficulties businesses currently face, employee requirements adhere to Safe Access Oahu rules. That means employees can either show proof of vaccination or a negative COVID test taken in the past 72 hours.
Effective Date
So, when do these rules go into effect? The outdoor seated events exemption went into effect on Friday, October 8. All other exemptions go into effect on Wednesday, October 20. There is no end date for the modified rules. However, provided there are no further surges, the current emergency orders expire at the end of November.
Final Thoughts
I know this announcement, like everything related to the pandemic, is a controversial one. But, given Hawaii's precarious position, I think it's a responsible step in the right direction. The lack of food and beverage sales at outdoor events kind of puzzles me, though. If you have to practice social distancing at these events, what's the problem? What's more, the road race rules don't sound reasonable. And I say this as someone who is signed up for the Start to the Park 10K in December. I'm sure even without Japanese visitors, both the Honolulu Marathon and its related events will far exceed 500 participants.
What about the other islands? Another announcement is expected sometime this week.