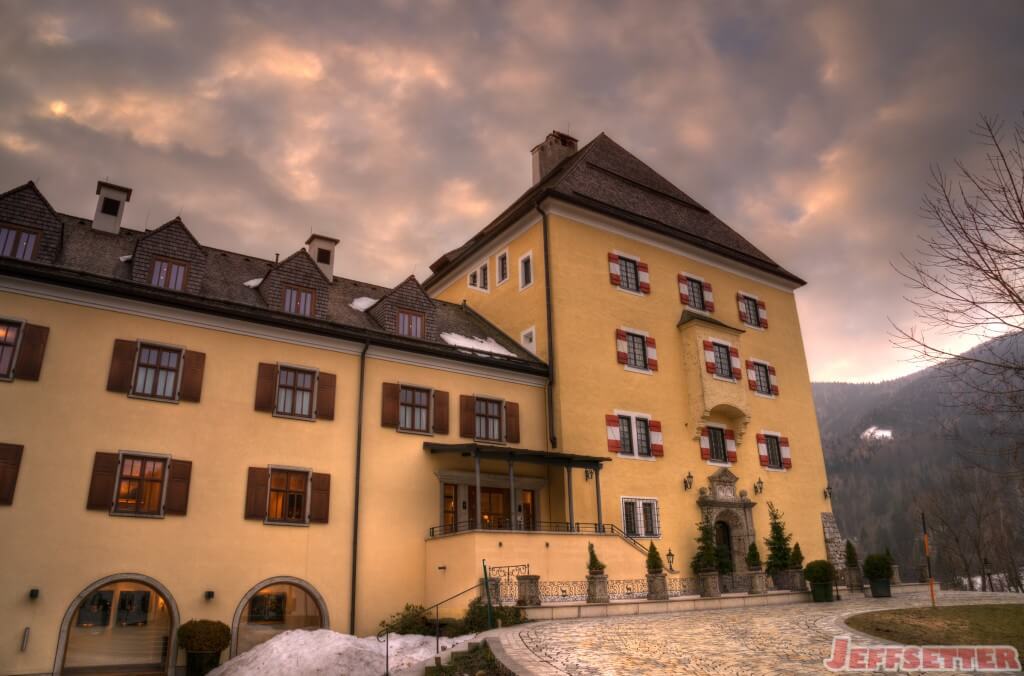 This is a delightful property.
Not that I had reason to believe otherwise, of course. But with two nights at the Hotel Schloss Fuschl sandwiched in between stays at "sure thing" hotels – the Intercontinental Davos and the Intercontinental Berchtesgaden – I wasn't sure what to expect.
Sure, the hotel has overwhelmingly positive reviews on every website.
Sure, it's located on a lake with tremendous mountain views.
Sure, it was built in 1450 and has and has "hosted archbishops, empresses and film stars" ever since.
Even with all of that, our expectations were blown away by the Hotel Schloss Fuschl, a Luxury Collection (SPG) property located about 15 minutes from Salzburg in Austria.
The Room
The room was all class. Nice touches, familiar feeling, high quality.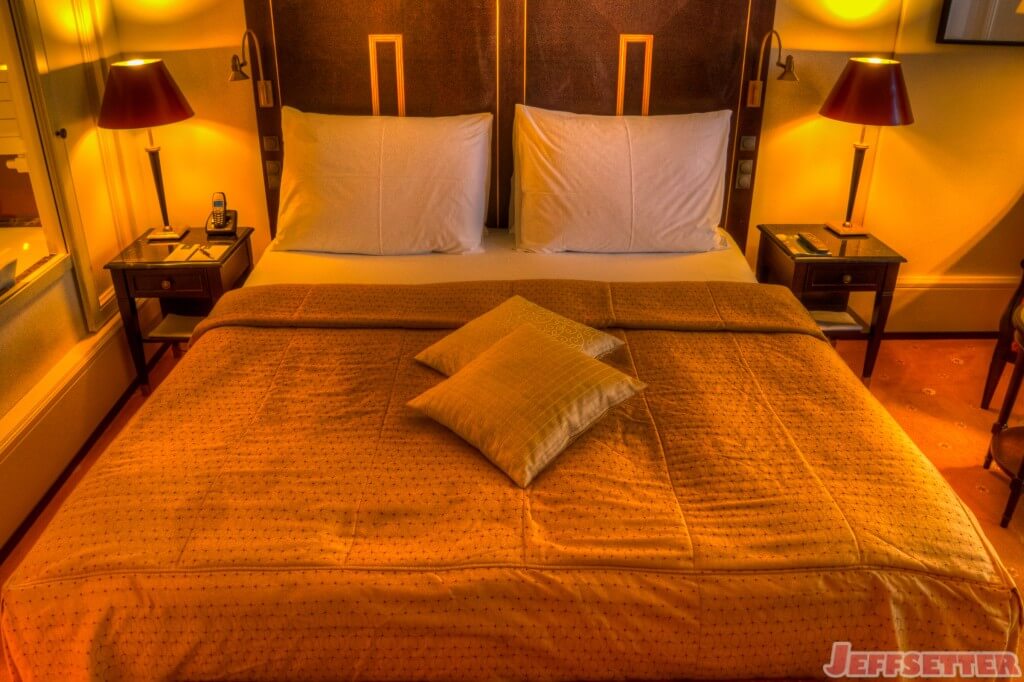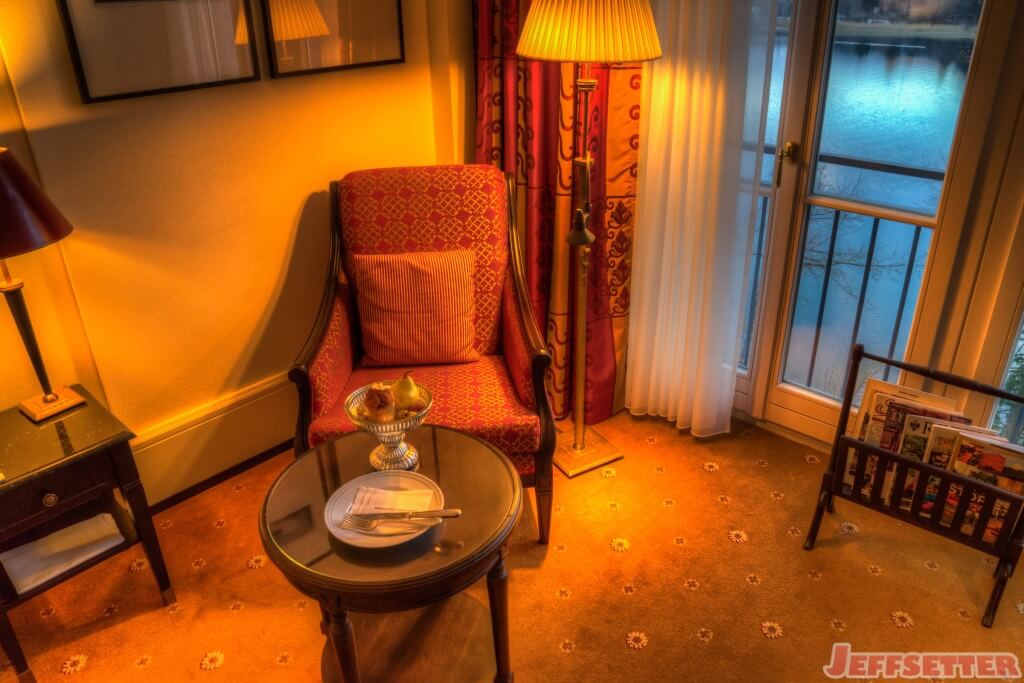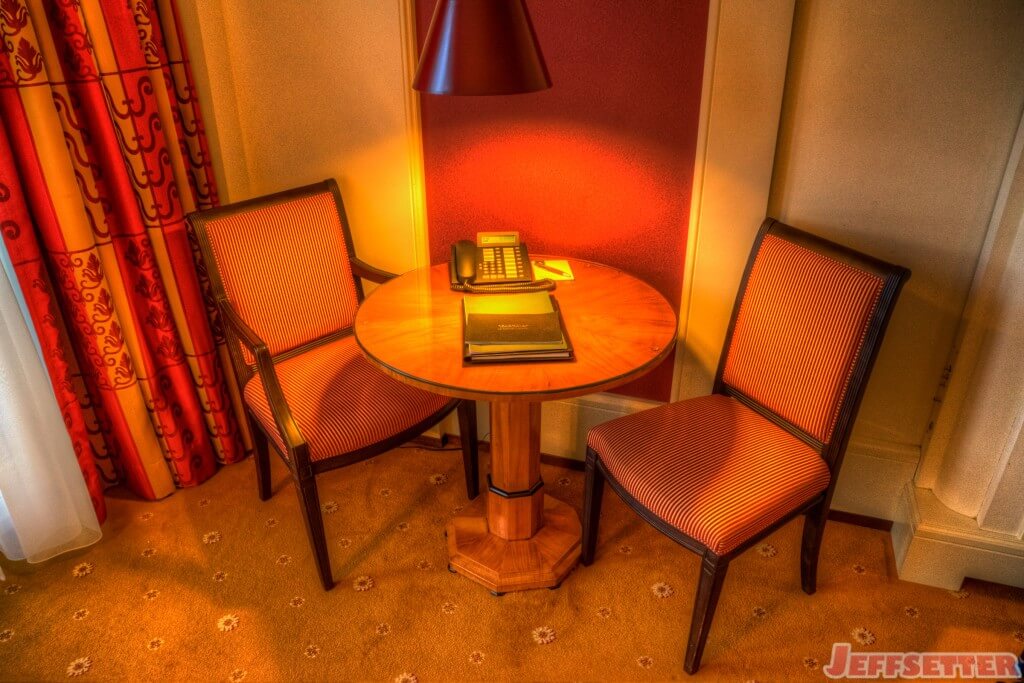 The Throne Room
Maybe it's because Game of Thrones premiered the 5th season last night (tangent: is Valar Morghulis is the original Yolo?) or maybe because we were staying in a castle, but I'm going to call the bathroom the throne room for purposes of this review.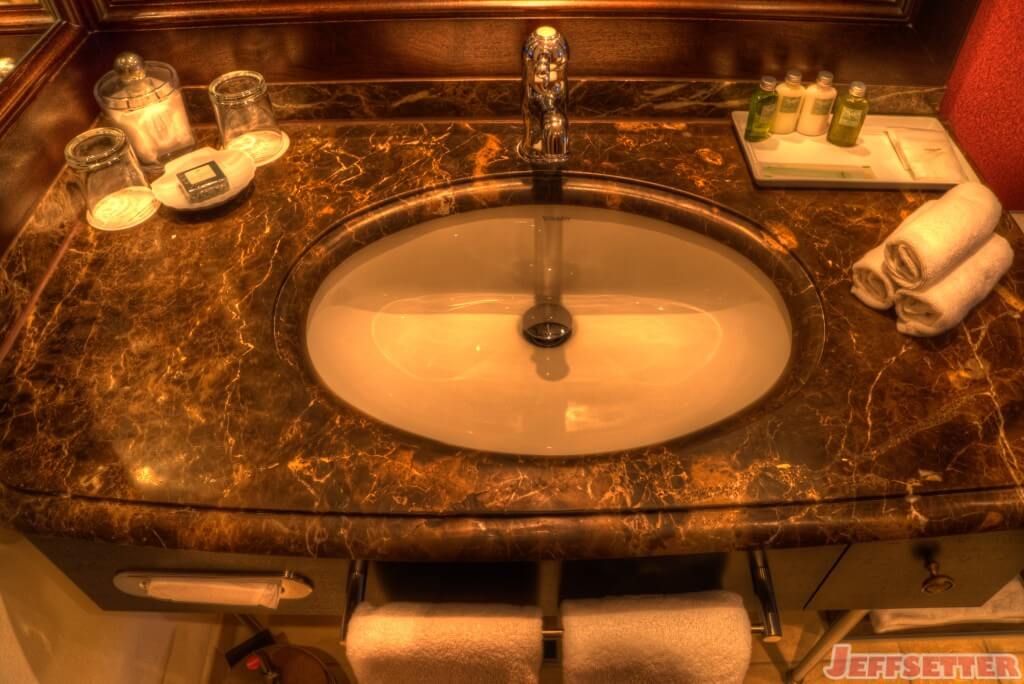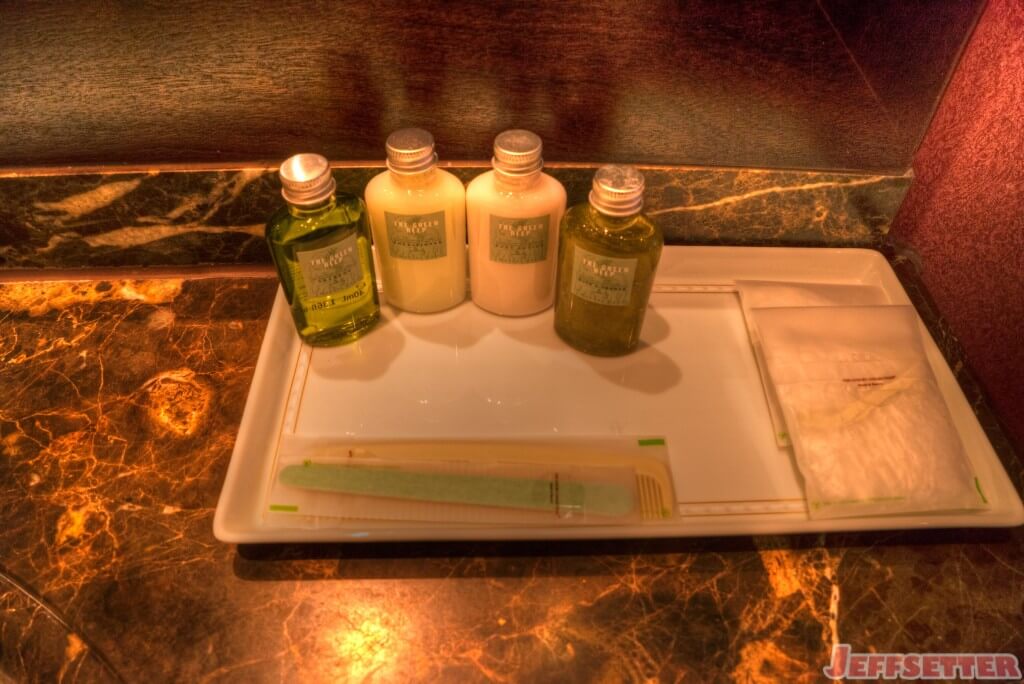 While the room was not overly large, it did have two features that you don't commonly see in a hotel.
First, the shower was just downright sexy.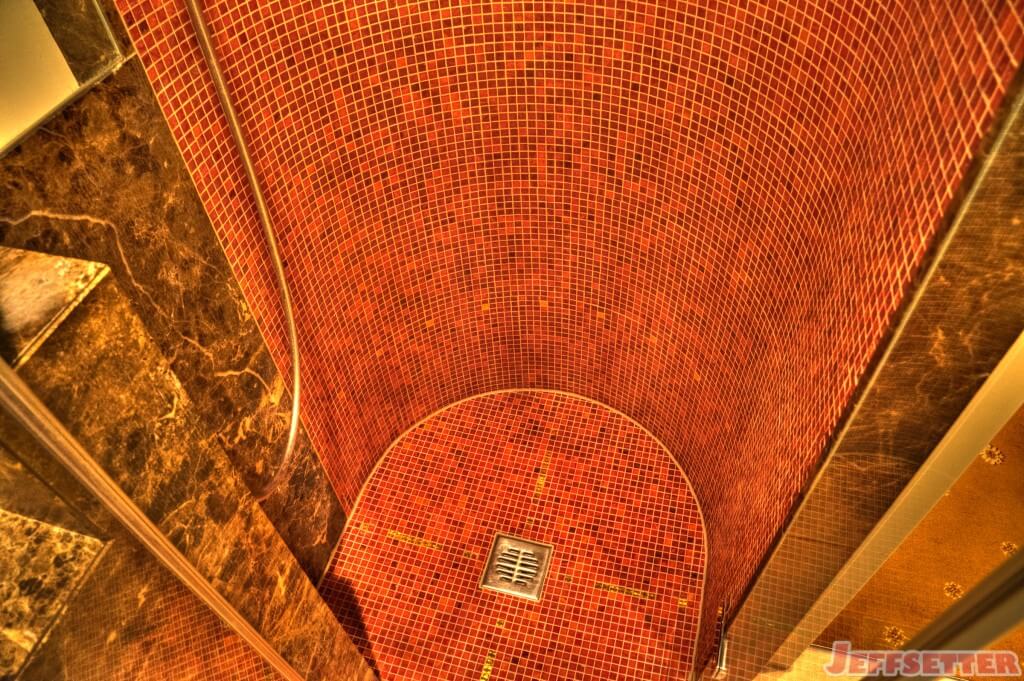 Second (not pictured), the bathtub had sliding doors that opened up to have a view of the lake. A soak with a view, if you're into that. I chose to take advantage of the spa instead.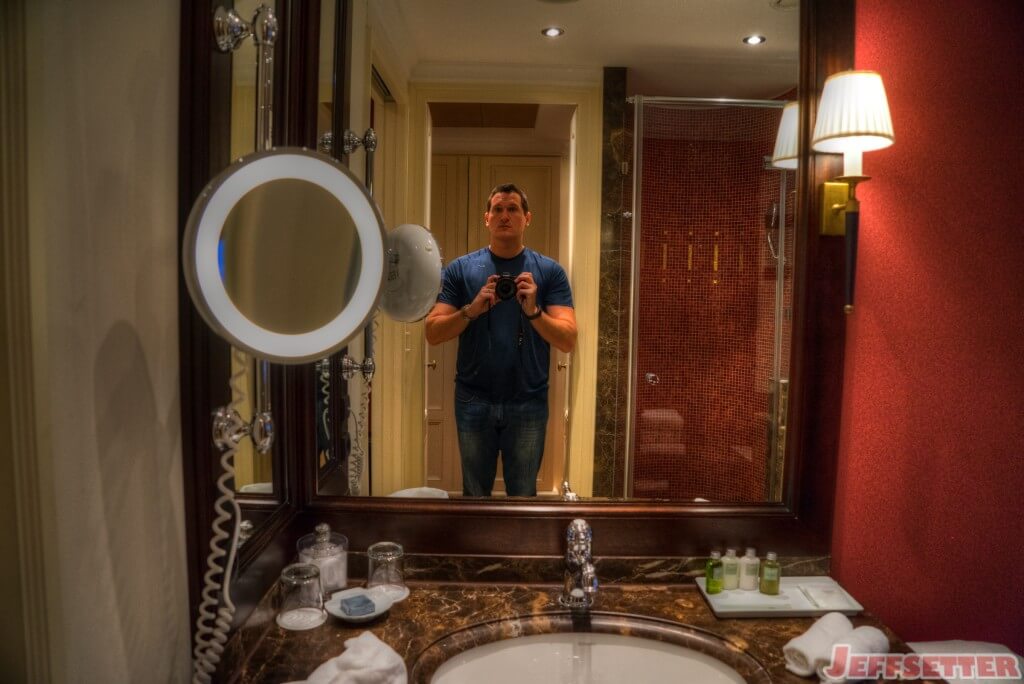 The Minibar
The hotel minibar was complimentary, and refreshed daily. The water was used often. We never would let a good beer go to waste, either.
There was also a pre-mixed Red Bull and cola drink, which I have never seen stateside.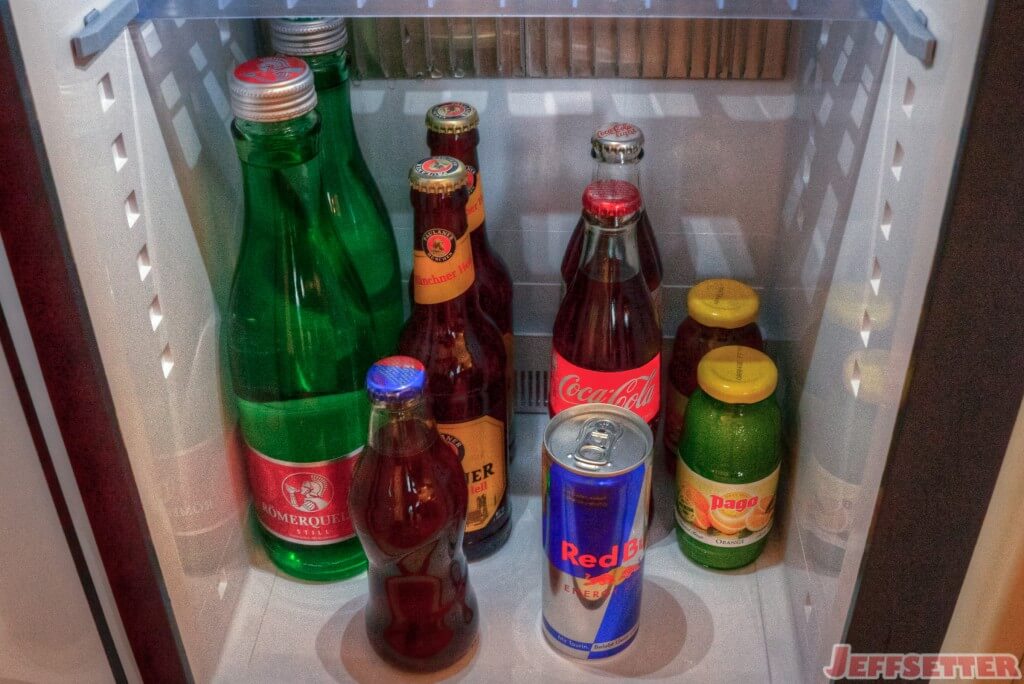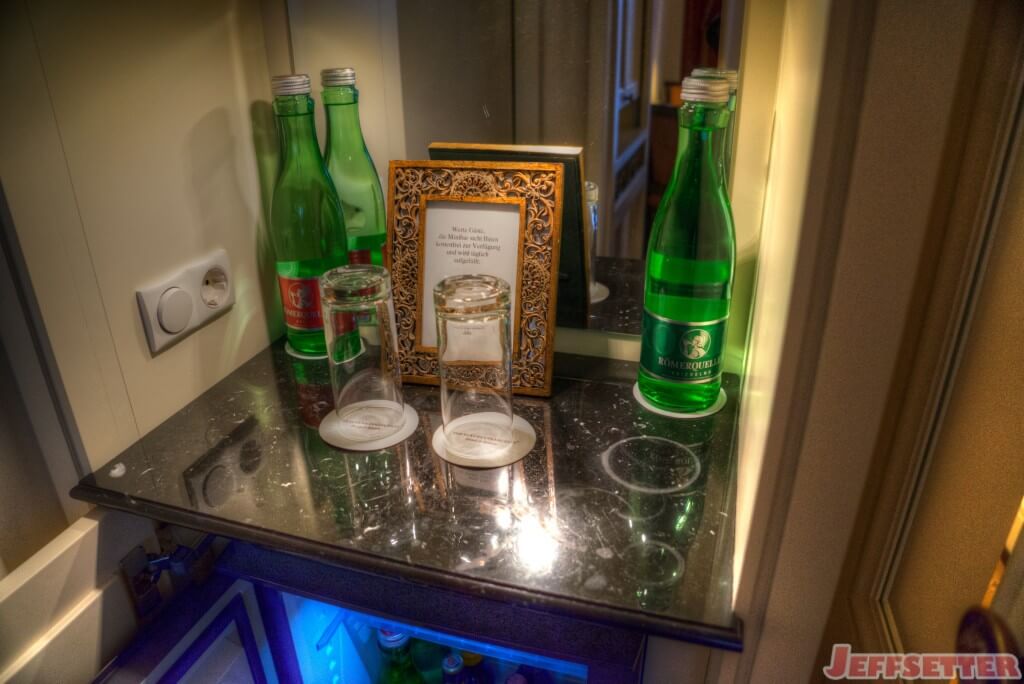 The Spa
During this stay I waited until nobody was present and took a ton of pictures of the pool area of the spa (gorgeous and classy spa). Taking photos in these areas is creepy, so I only will take photos if there is nobody present.
Fortunately, there was an opening to take pictures… and I took many, many awesome photos… Only I can't share them with you. Why?
Confession time: I sometimes sleepwalk. Usually nothing too bad, but it often happens at hotels. Thankfully Mrs. Jeffsetter wakes me before I can do too much damage.
During a dream I must have been stressing about space on my memory cards, because I have a faint recollection of waking up at night and formatting my camera's memory card to clear space.
The next morning I woke up and there were no photos on the camera. Fortunately all of the hotel photos had already been downloaded. Just the spa pics were missing. If you want to see the spa, here is a Google Image search result that should suffice.
The Grounds
Our stay was in March, but it still felt like winter as we walked the hotel grounds (about 30 degrees Fahrenheit). There are many photo opportunities available, but most of our focus was on the lake and mountain views.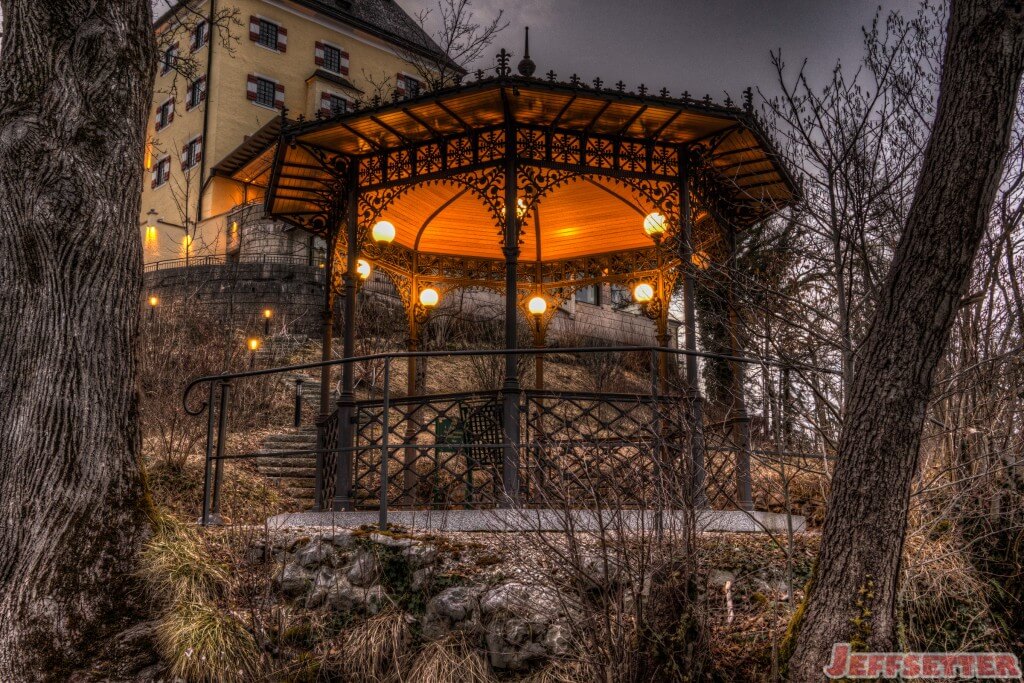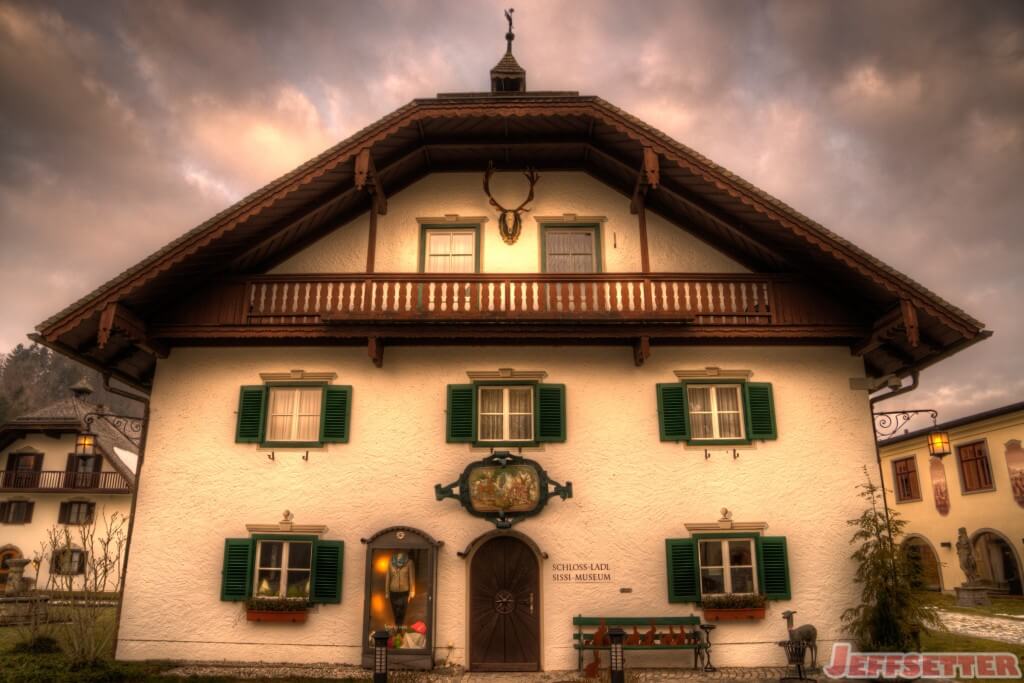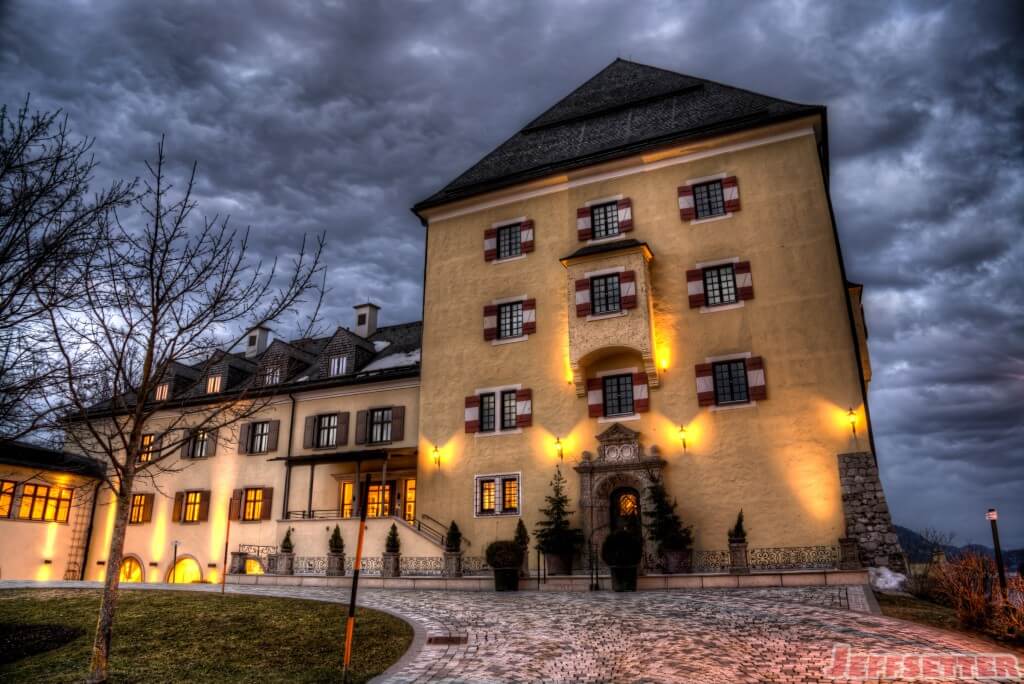 The Views
The views from this hotel were so amazing that it has already inspired not one, but two photo of the week posts since our stay. One was very early in the morning sunrise picture.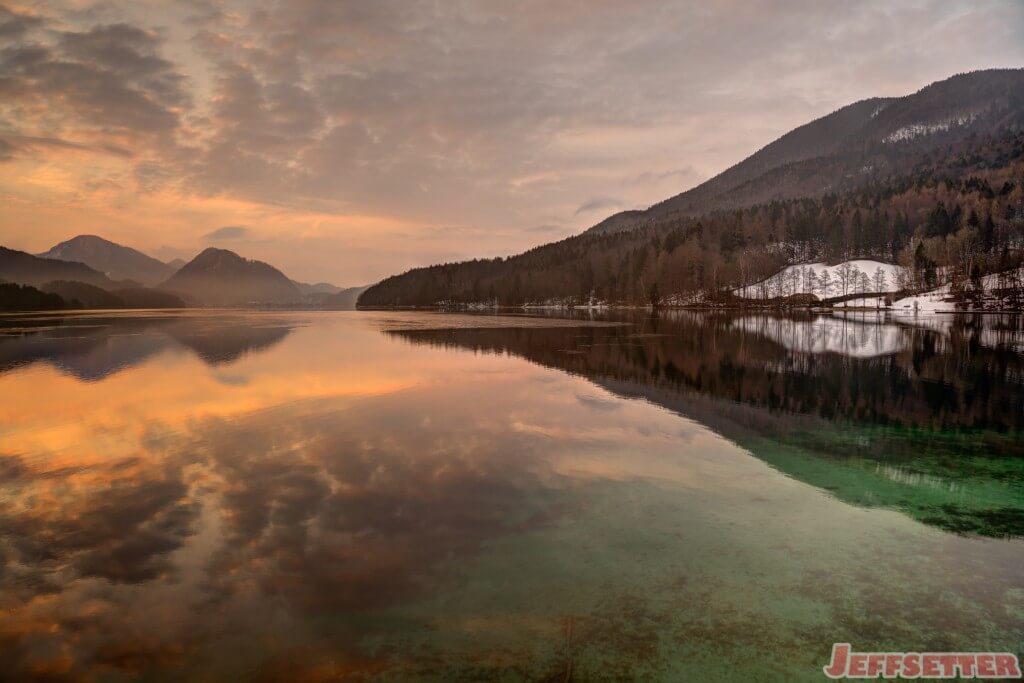 The other was right before sunset, with cloud cover cooling the photo to a nice blue.
This is a very photogenic property, and it should make for great photos any time of year!
The Breakfast Spread
Breakfast was included in our rate. It was excellent.
Many options, high quality food and attentive staff.
The only complaint I have about the hotel is that they did not have any self-serve coffee options. When I tried to self-serve coffee to myself, I was met with quizzical looks from the restaurant staff.
They thought it was weird that I was standing behind the barista counter. Naturally I blamed jet lag. But in reality, the hotel should have coffee options .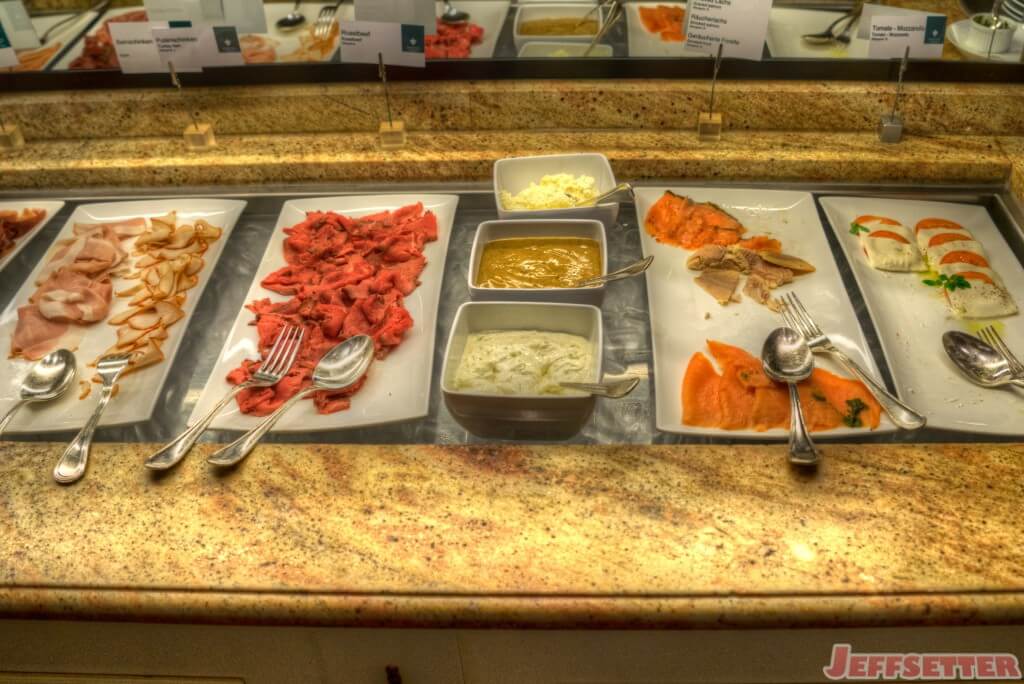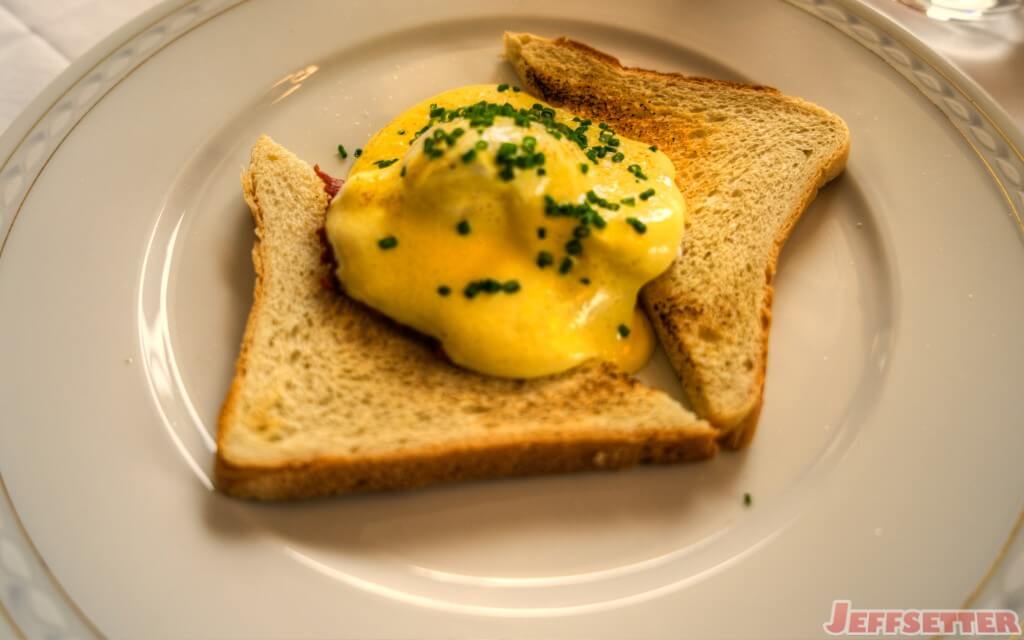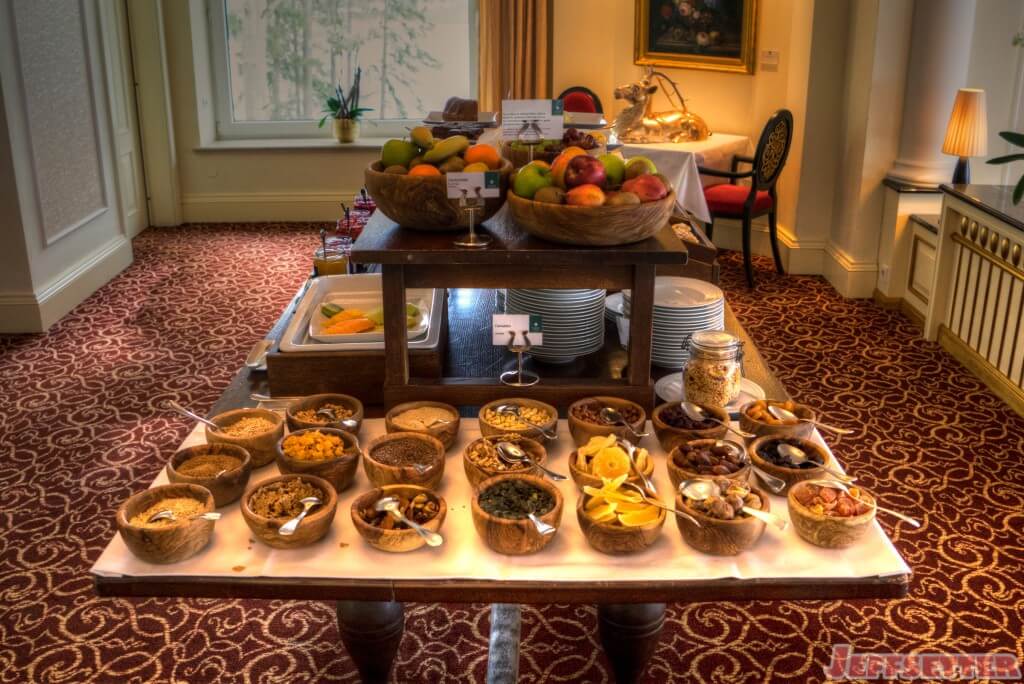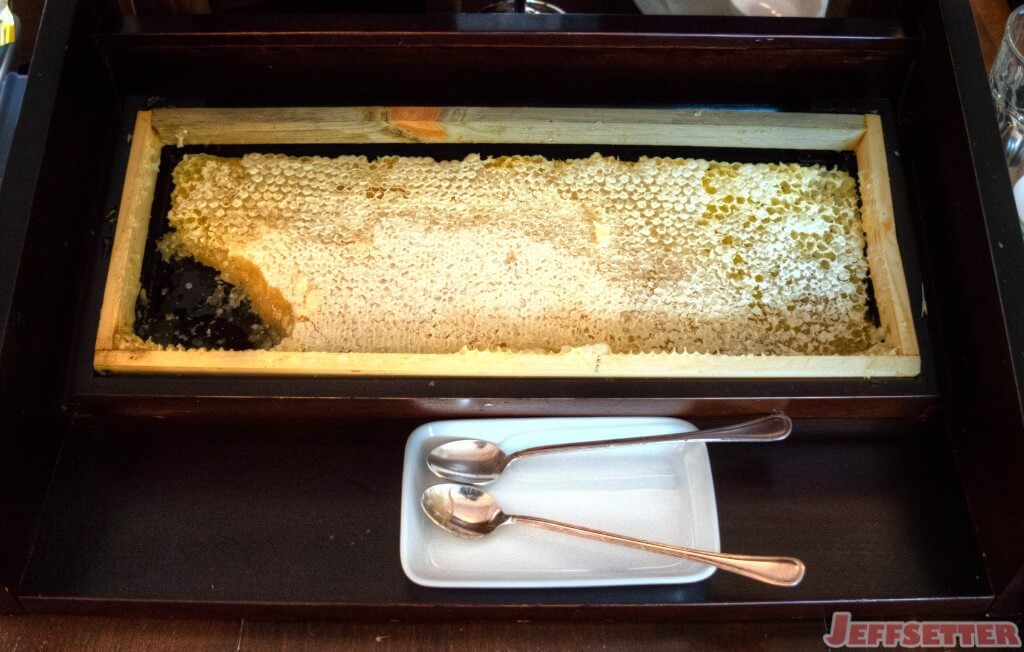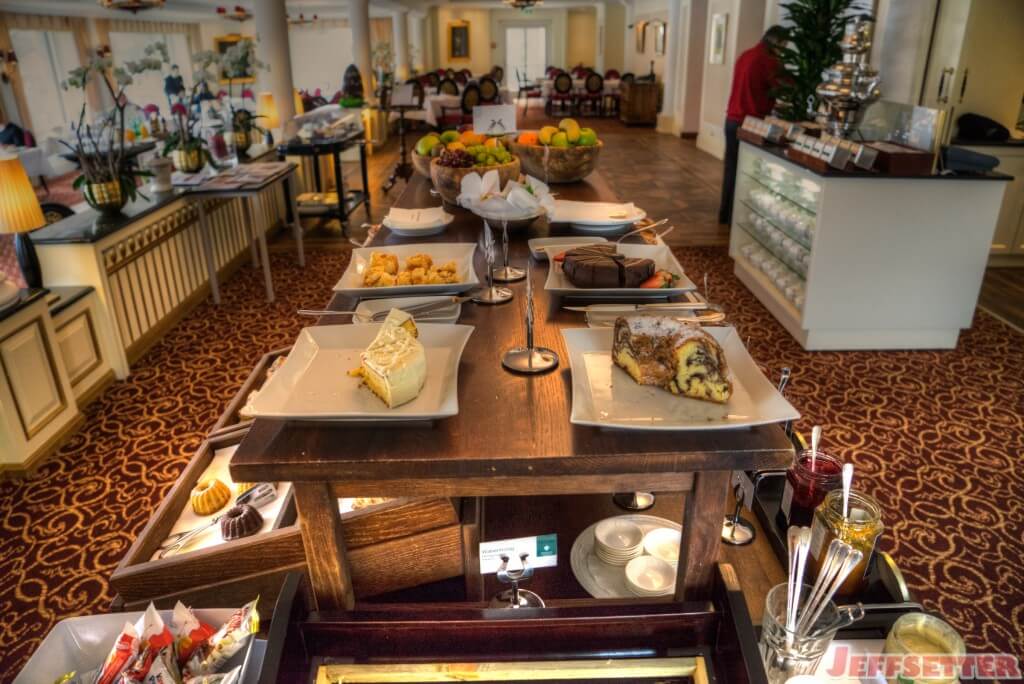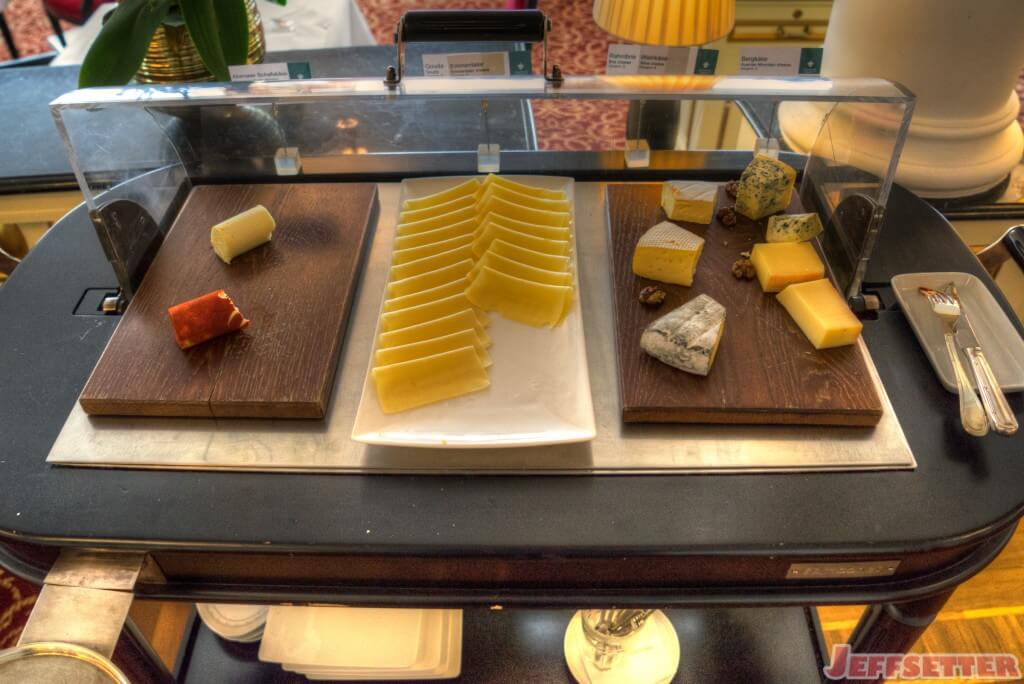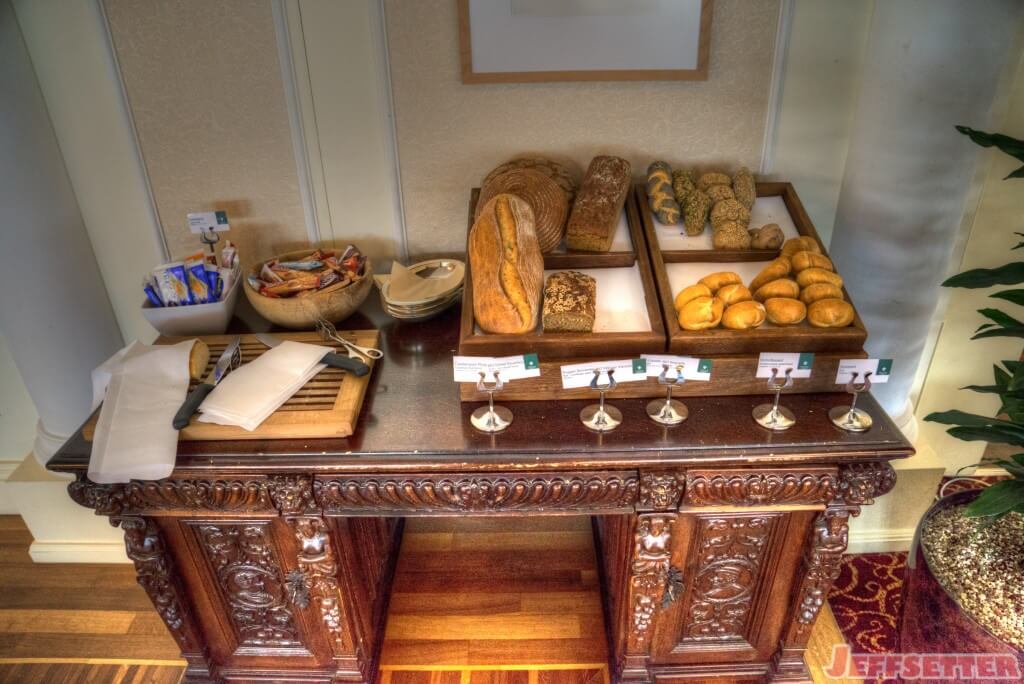 The Restaurant
We ate dinner at the hotel restaurant both nights, but I did not take any formal pictures. Because only tourists do that!
Yes, I realize the irony of that statement after the breakfast porn above. But this place was so nice that Mrs. Jeffsetter wouldn't let me bring my camera. She also required me to wear pants.
I did sneak an iphone shot of my "pork two ways" entree. It was excellent.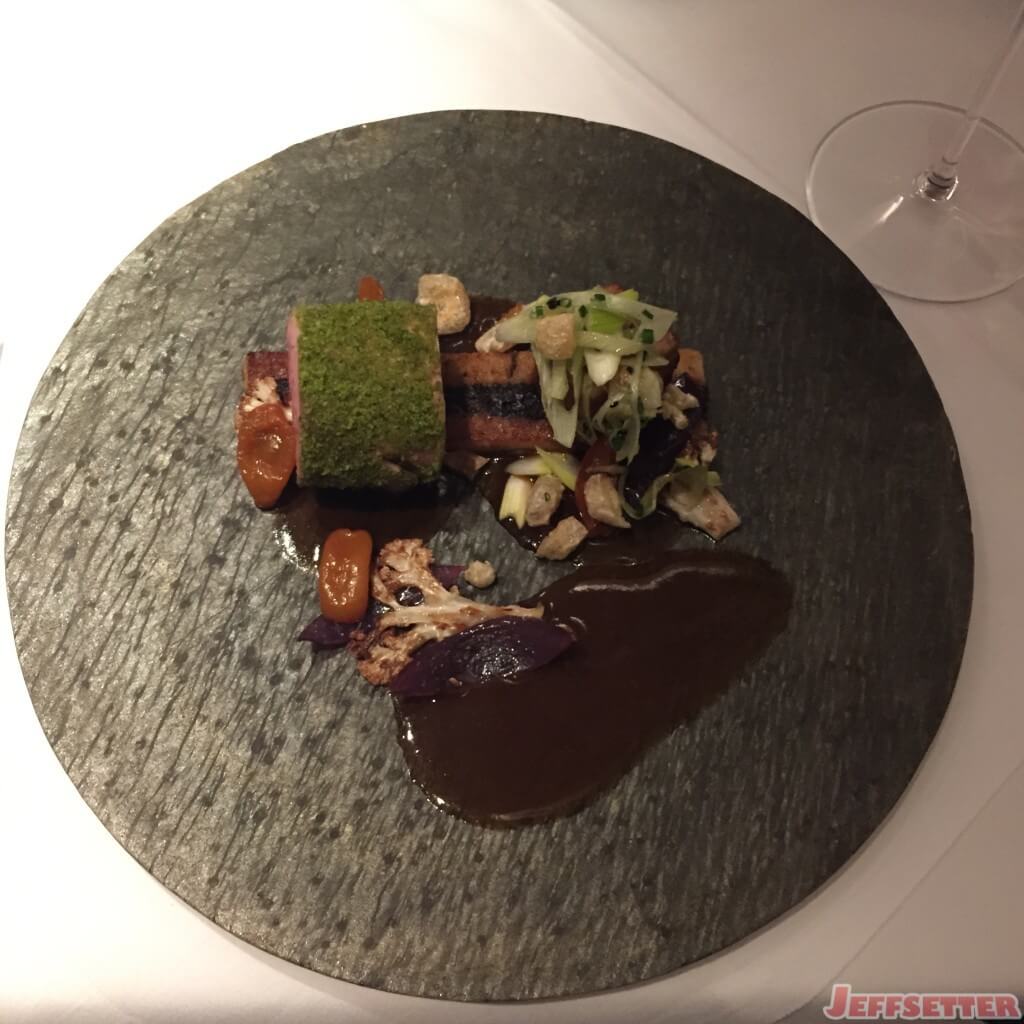 Everything was spot on with this meal. Wine pairings, food, desserts.
Hotel Schloss Fuschl Review
We stayed at some awesome alpine hotels during our recent trip Switzerland, Austria and Germany. This was our favorite stay of them all.
If you want excellent food, great views and a taste of how the nobility lived in the year 1450, you will also love this hotel.
We will be back.