Mauritius, Munich, Oktoberfest, Berchtesgaden and Paris: Hotel Review – 
Intercontinental Berchtesgaden Resort
Trip Summary: Back in January of 2012 I decided to put my frequent flyer mileage knowledge, skills and learnings to the test and book the honeymoon of our dreams for my wife and me. While it took several months for the plans to fully materialize, the result was an amazing, while not always seamless trip. This is not only a recap of the trip we took and how we got there, but also the beginning of more formal travel blogging to showcase my adventures in the United States and abroad.
This trip will be summarized in the following topics:
After reading Lucky's gushing review about the Intercontinental Berchtesgaden Resort, I knew that I had to make an effort to stay at the hotel on the honeymoon. While I often like to discover places on my own, there is nothing like a sure-thing place to stay on your trip. The Intercontinental and the town of Berchtesgaden are a sure thing, and I highly recommend that you stay here if given the opportunity!
This review will focus on all of the aspects of the hotel, the good things, and the minor annoyances I experienced on the property (there's really nothing bad to say otherwise). Stay tuned for a future post where I talk about things to do in Berchtesgaden.
The Location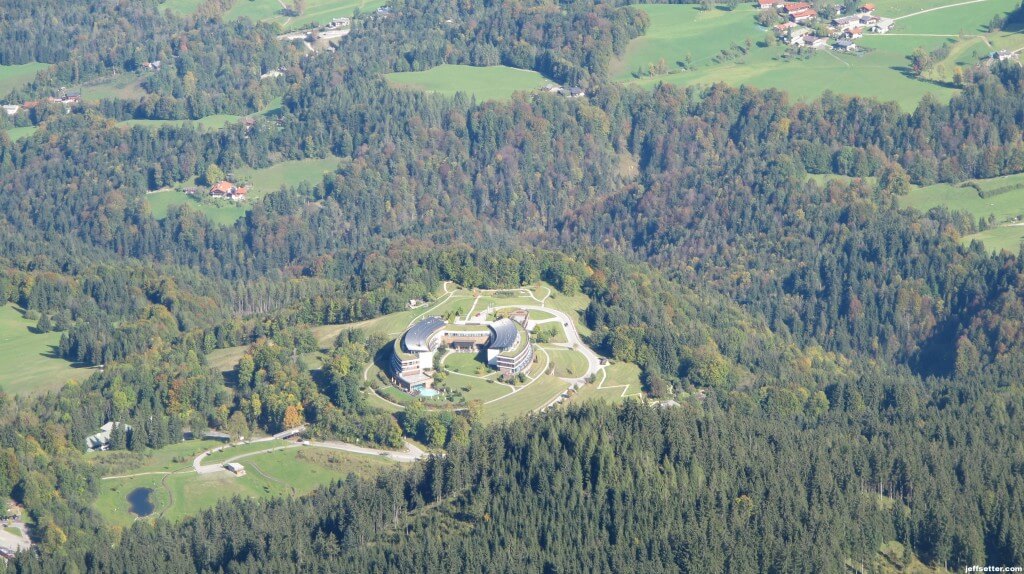 The location of the Intercontinental Berchtesgaden Resort is about 10 minutes outside of the city center. I believe it is technically located in Obsersalzberg, which is the same town where Hitler's Kehlsteinhaus Eagles Nest is located. In fact, the resort and the parking area for the Kehlsteinhaus share a road, which we learned after getting in our car and following our GPS to a parking lot just a few blocks away.
The location is convenient if you have a rental car, and is also convenient if you are interested in visiting the Kehlsteinhaus during your trip (which I highly recommend).
Parking is available on site through valet or self parking with your room key, but finding a parking spot in the garage can be difficult and confusing due to a lack of space (as well as several workers setting up tables and socializing in a large part of the garage). I'm not sure why workers were compelled to take up nearly half the parking garage, and not too happy that they did, either!
The resort is 1,000 meters above sea level, so you have great views from your position, while still not being nearly as high up as the Eagles Nest.
The Common Areas
Since the hotel area is long and skinny, there was not a large and inviting lobby like you might see in some hotels. The checkin desk was in a confusing spot, and we weren't sure who to talk with to get started. I was also unsure about whether I would be expected to speak German while checking in, but fortunately we were able to communicate in English. As a Sauer, I am really only German in name and appearance at this point. I have little ability to speak and comprehend the German language.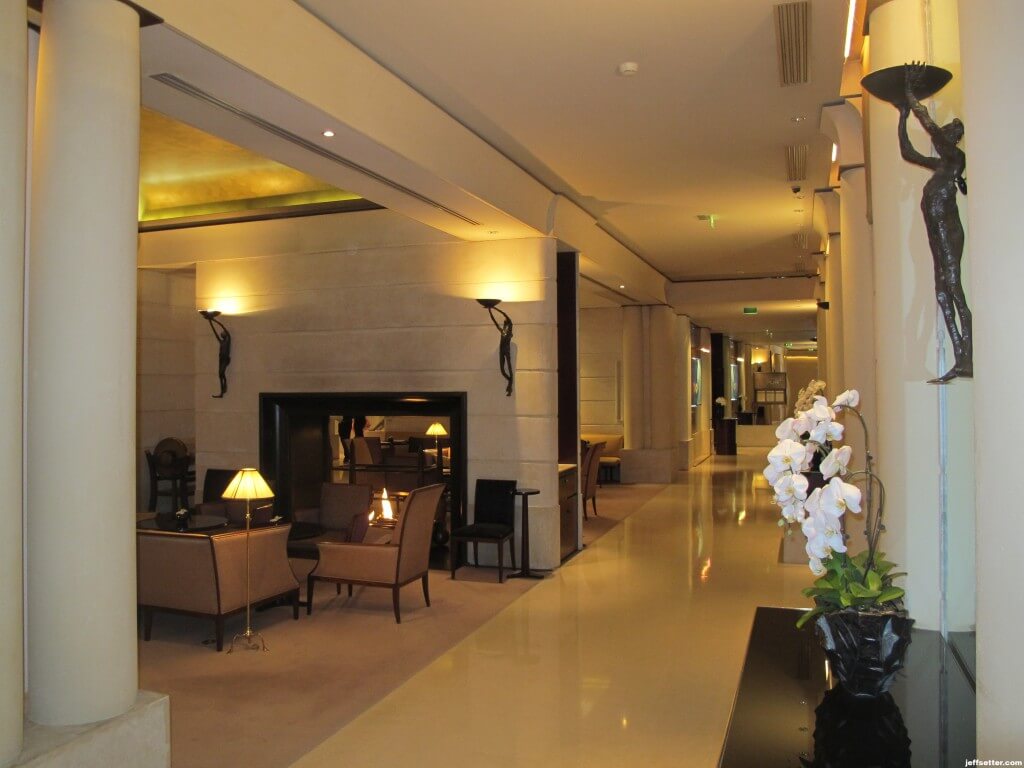 On the first floor of the resort there were several nice areas to sit and socialize. The Rocks American Bar bar had an excellent collection of Whiskeys and other cocktails.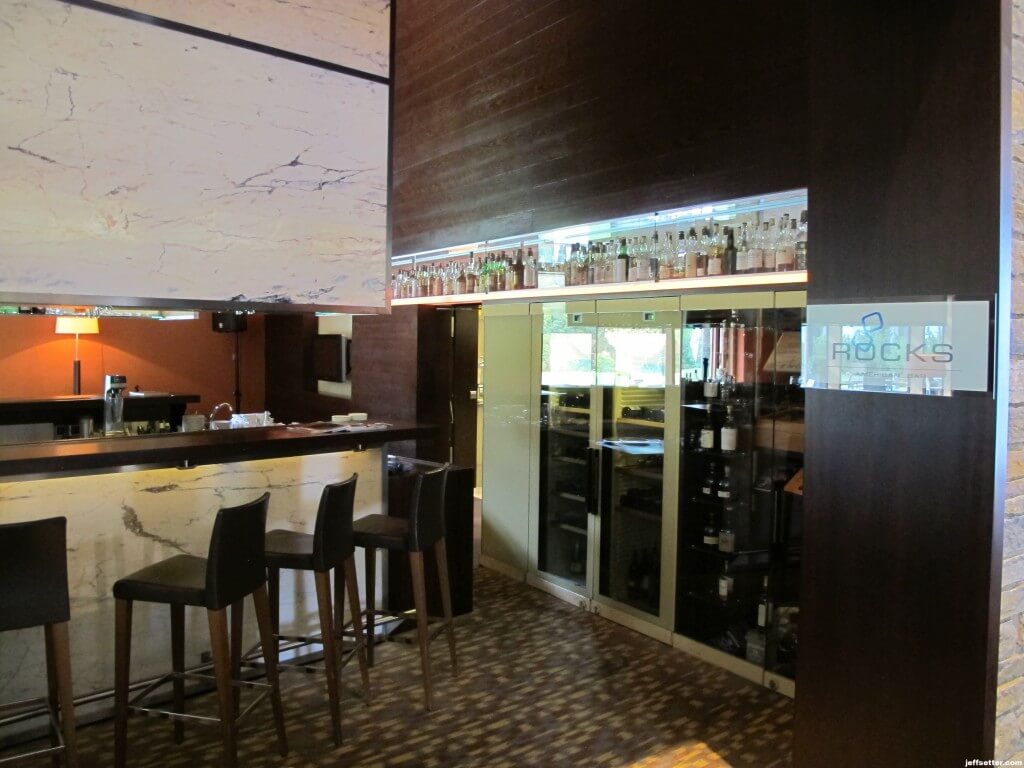 There was also a nice lounge areas where the hotel threw a reception for presumably English speaking guests during our first night of arrival. We were offered fantastic appetizers and drink options from the restaurants on premise, including beef tartare from local cattle. It was delicious!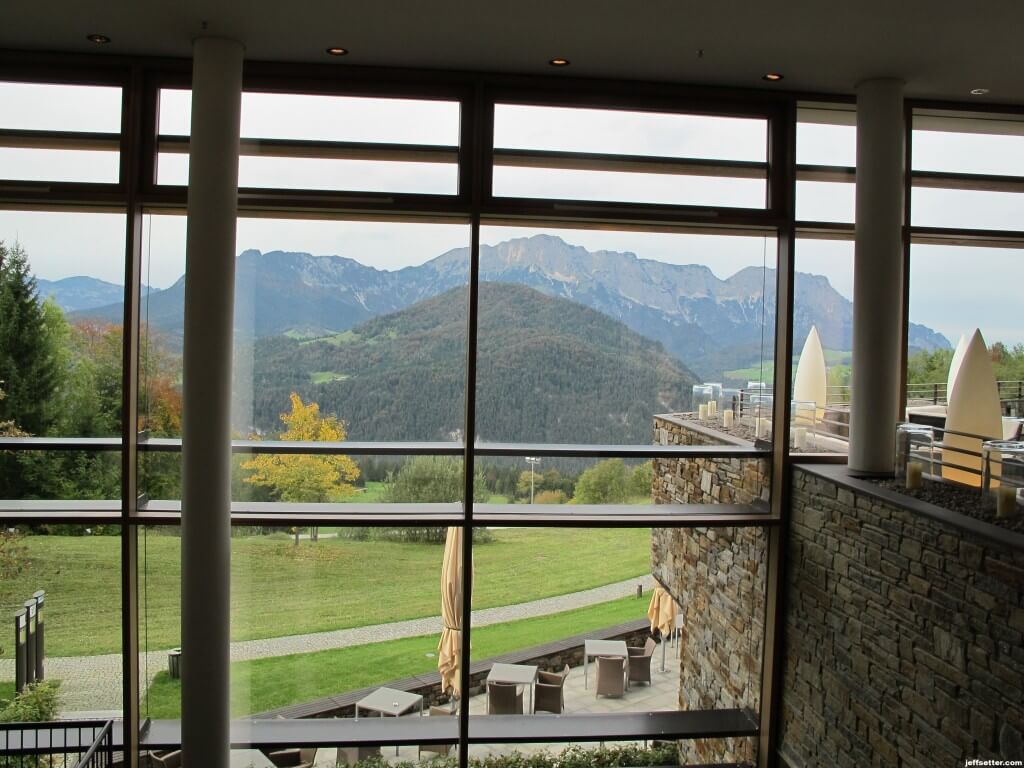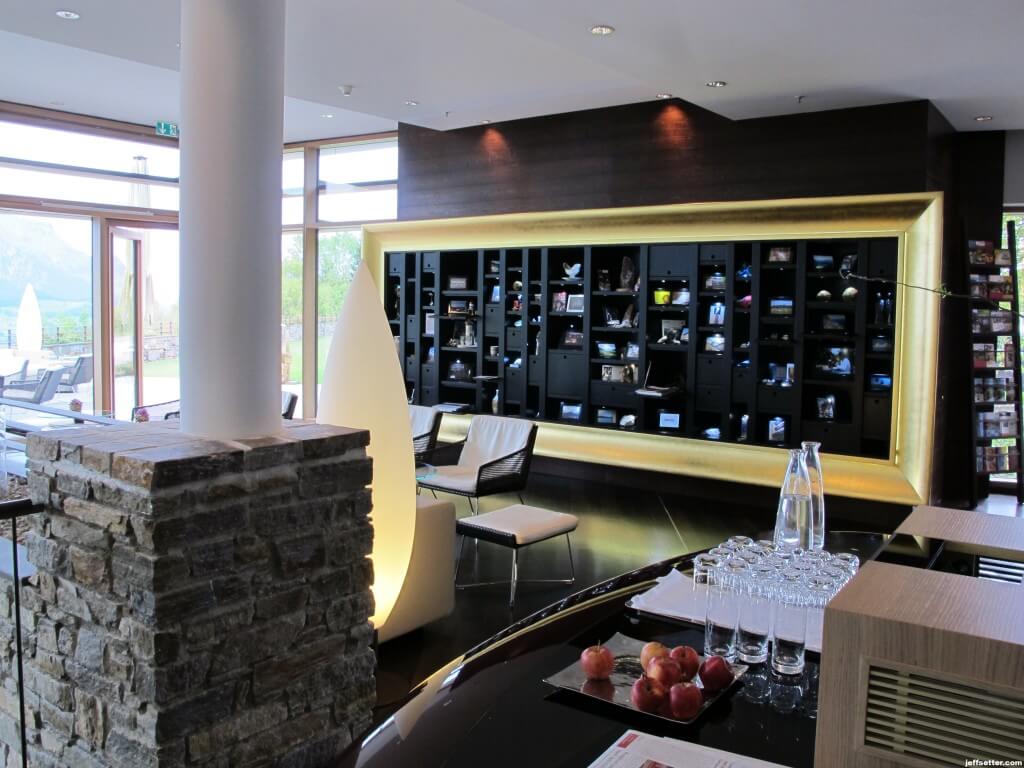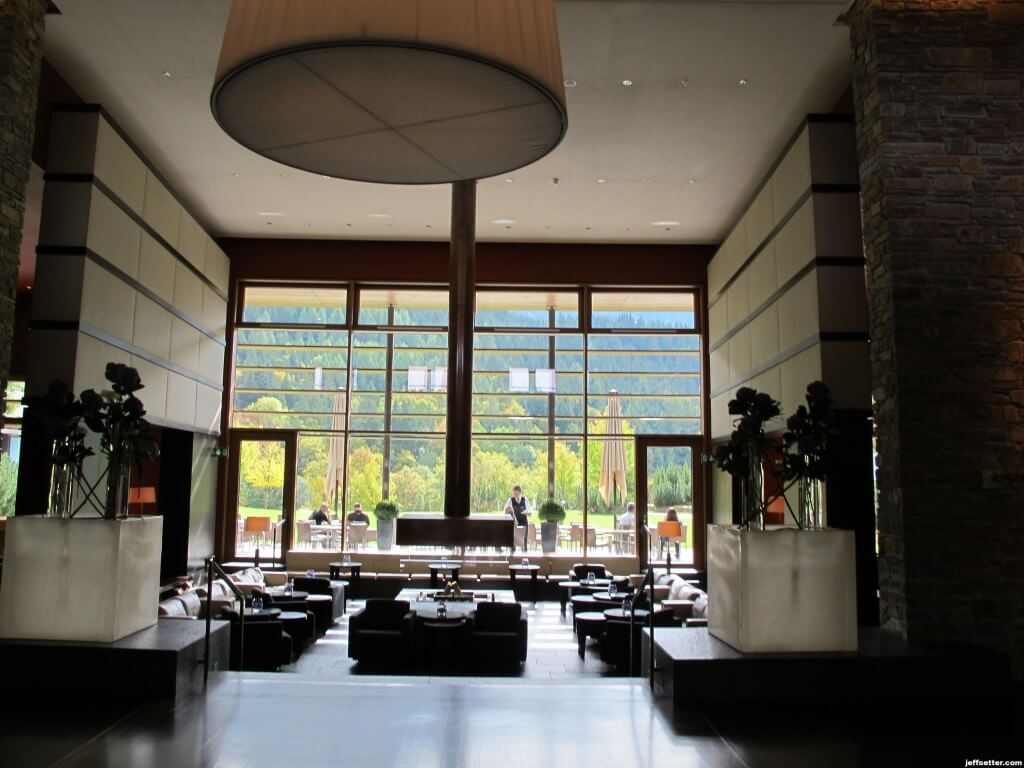 The Rooms
The rooms were a very nice size and our particular room had a fantastic view of the mountainside through large floor to ceiling windows. While we didn't spend a lot of time in the room as we were off exploring, we appreciated the amount of space available compared to most European hotels, and at no point did we feel cramped.
Another nice touch to the rooms are some of the freebies that they throw in during your stay. All juices and waters in the mini fridge are complimentary. They also offer fantastic dark chocolate and energy bars. We were especially thankful for the bars, as they came in handy while hiking in the mountains anytime we hungry but not near food options.
Each night the rooms had a complimentary turndown service, where they stocked the fridge and pantry with even more goodies.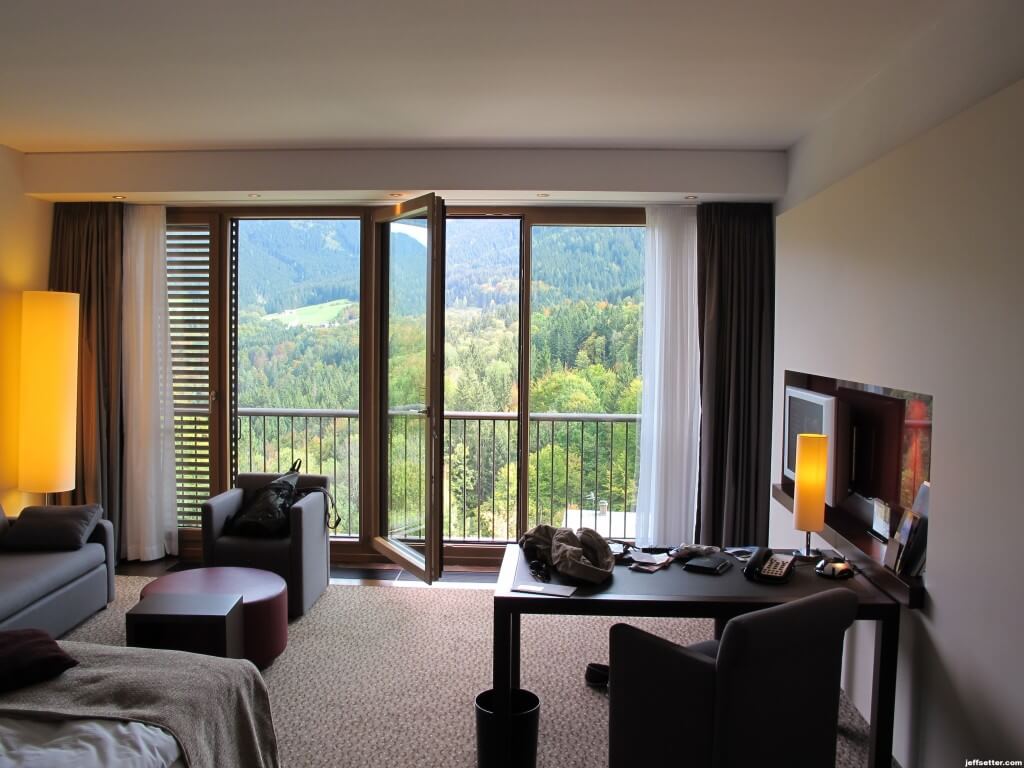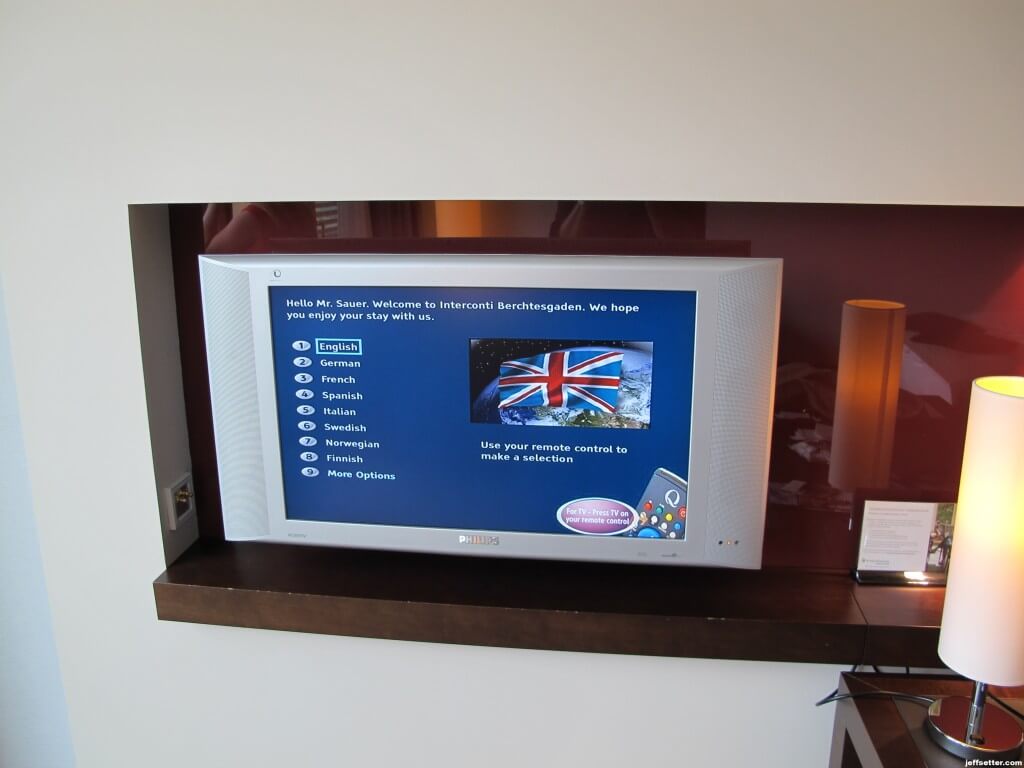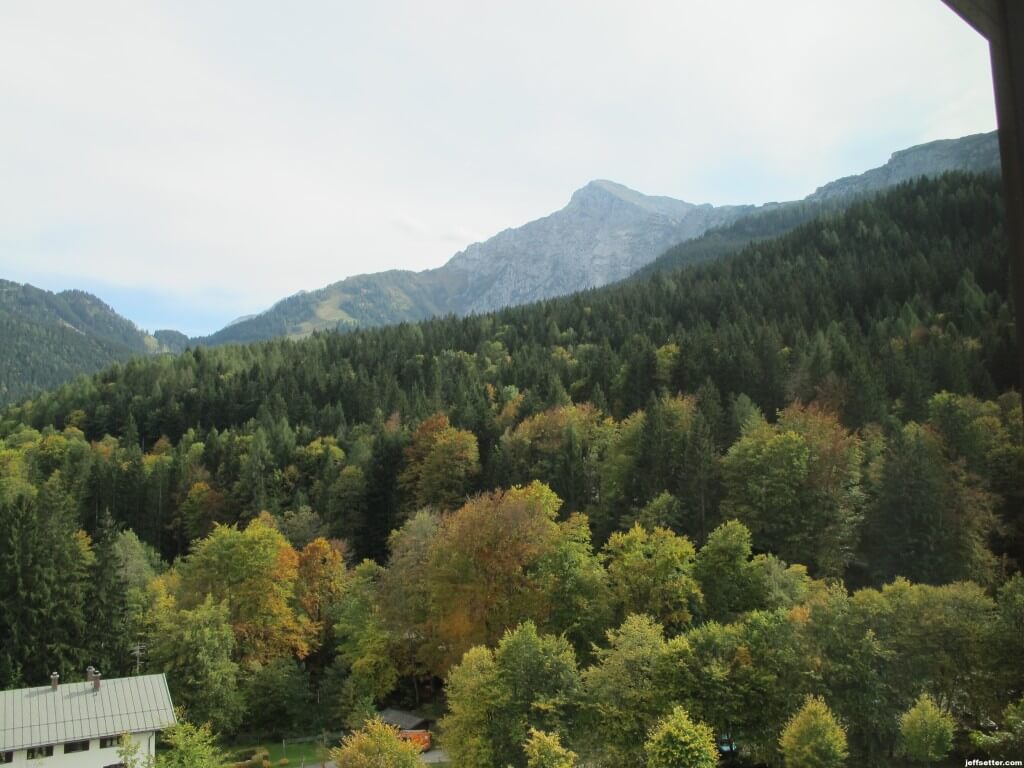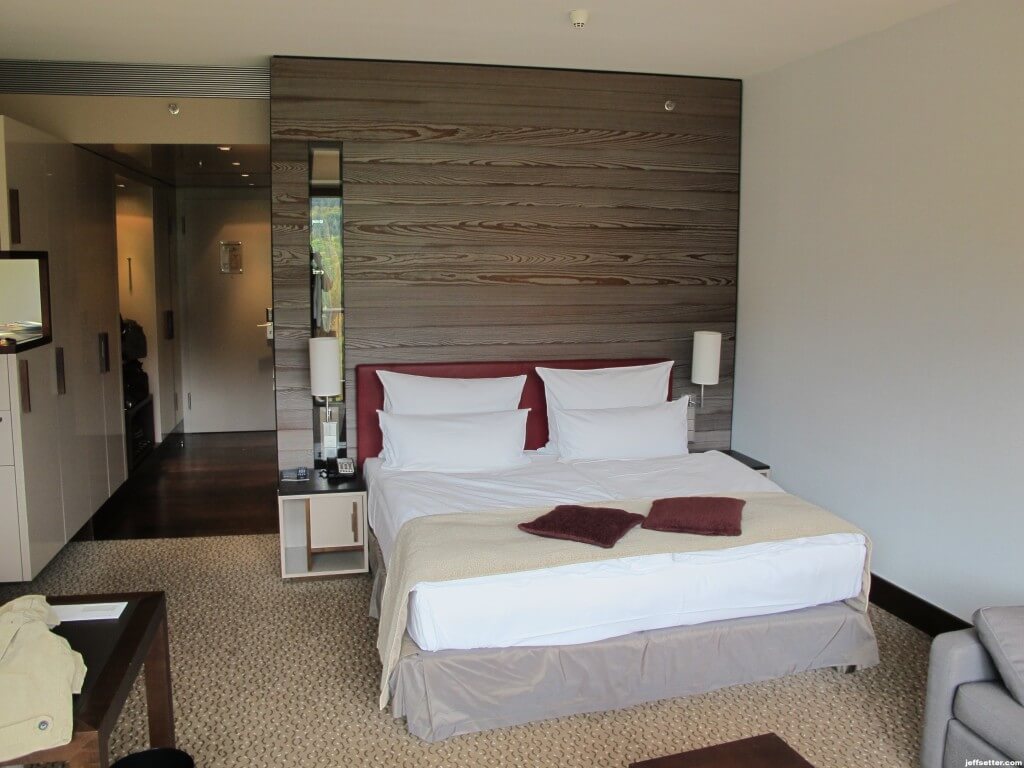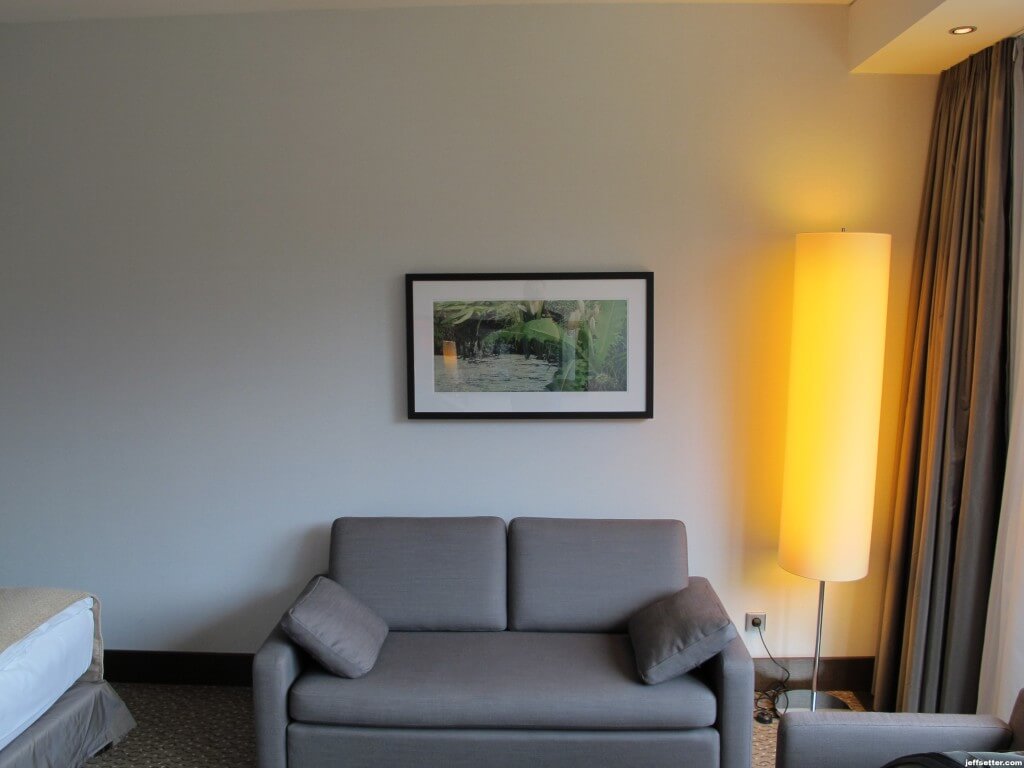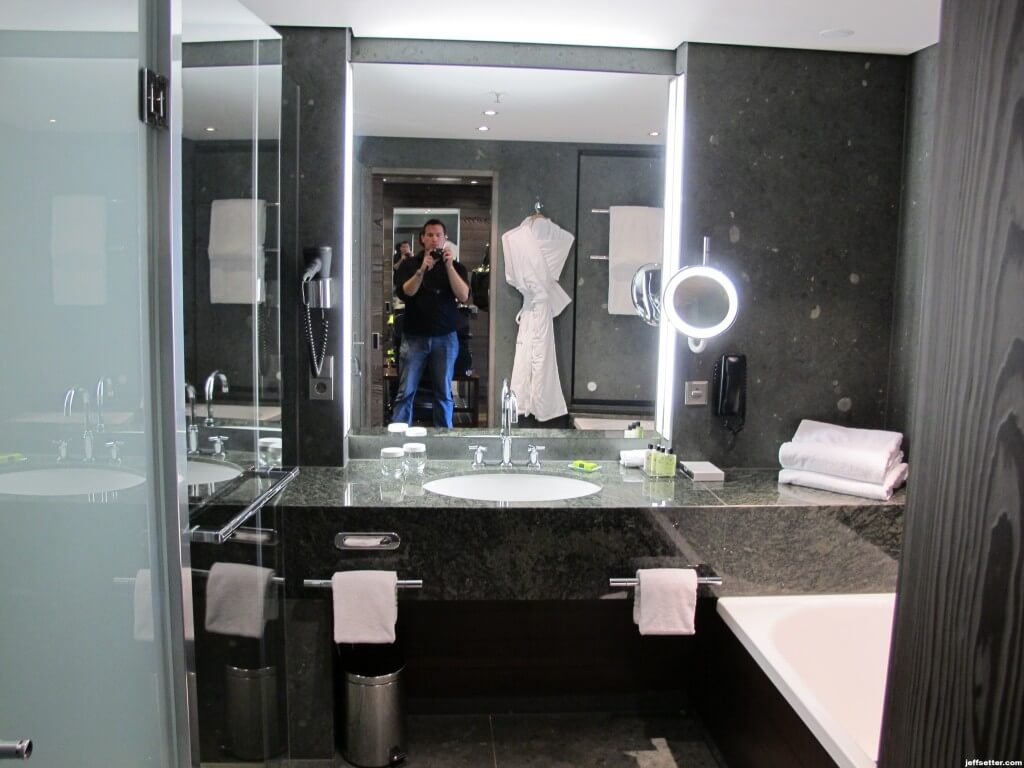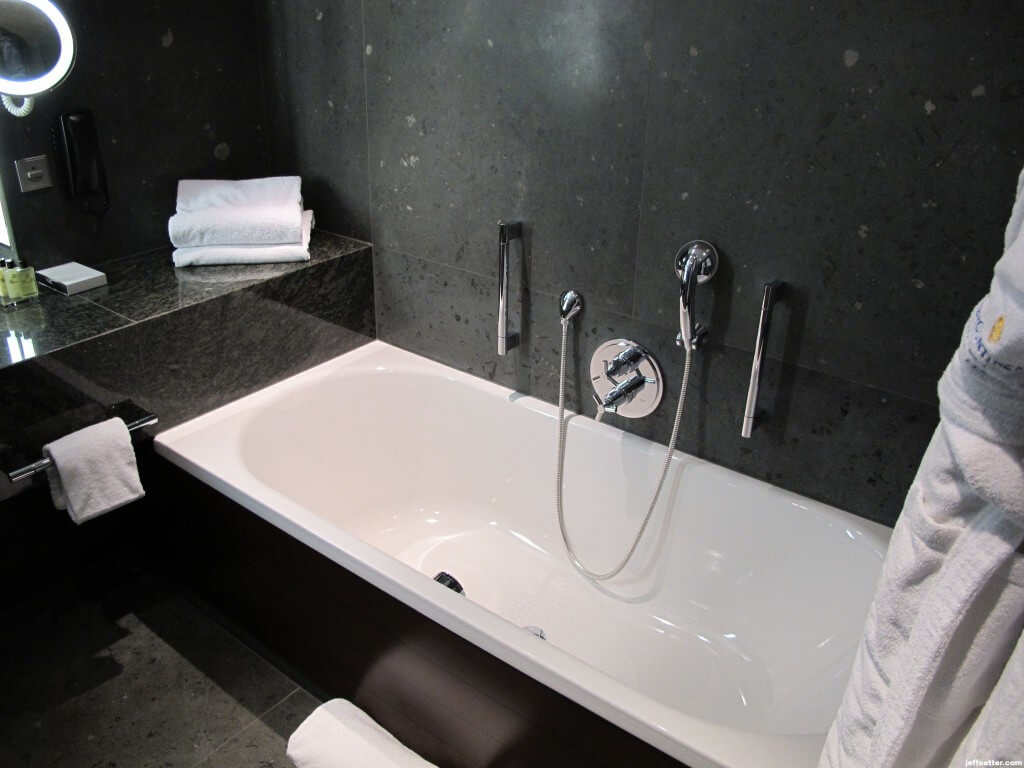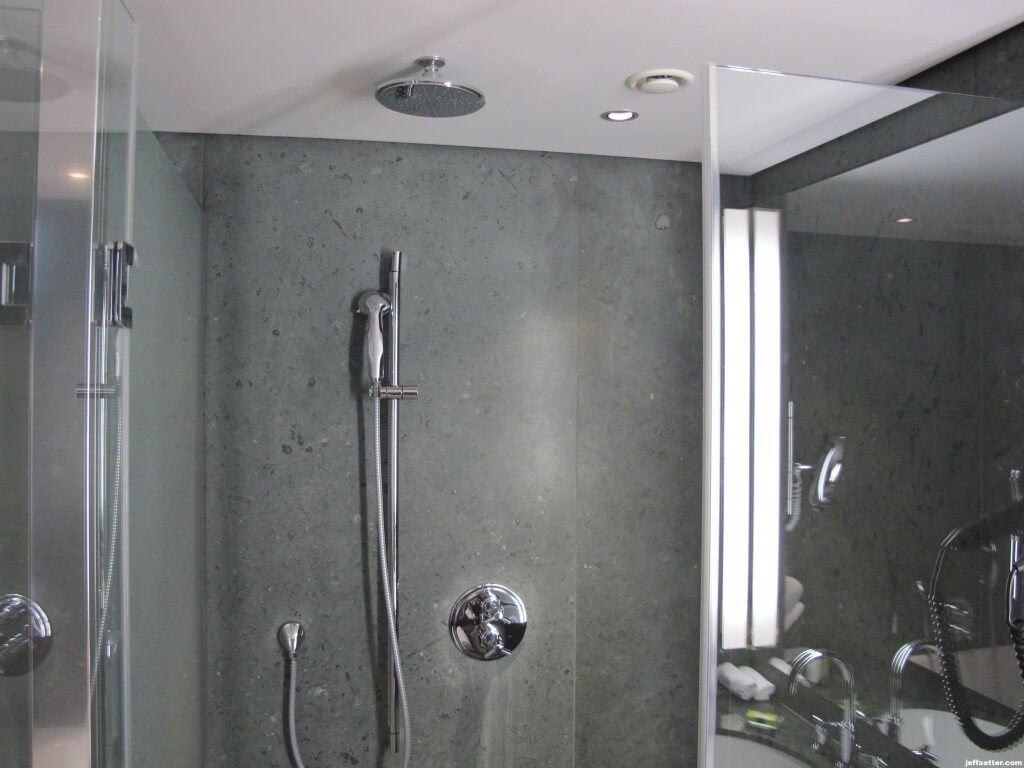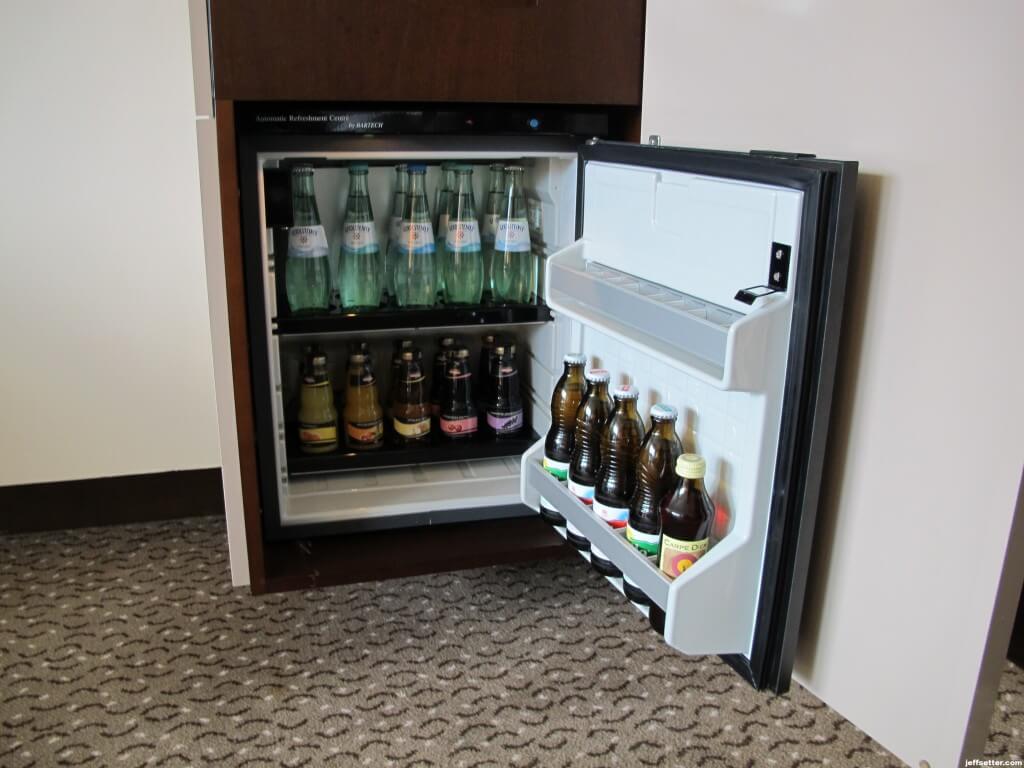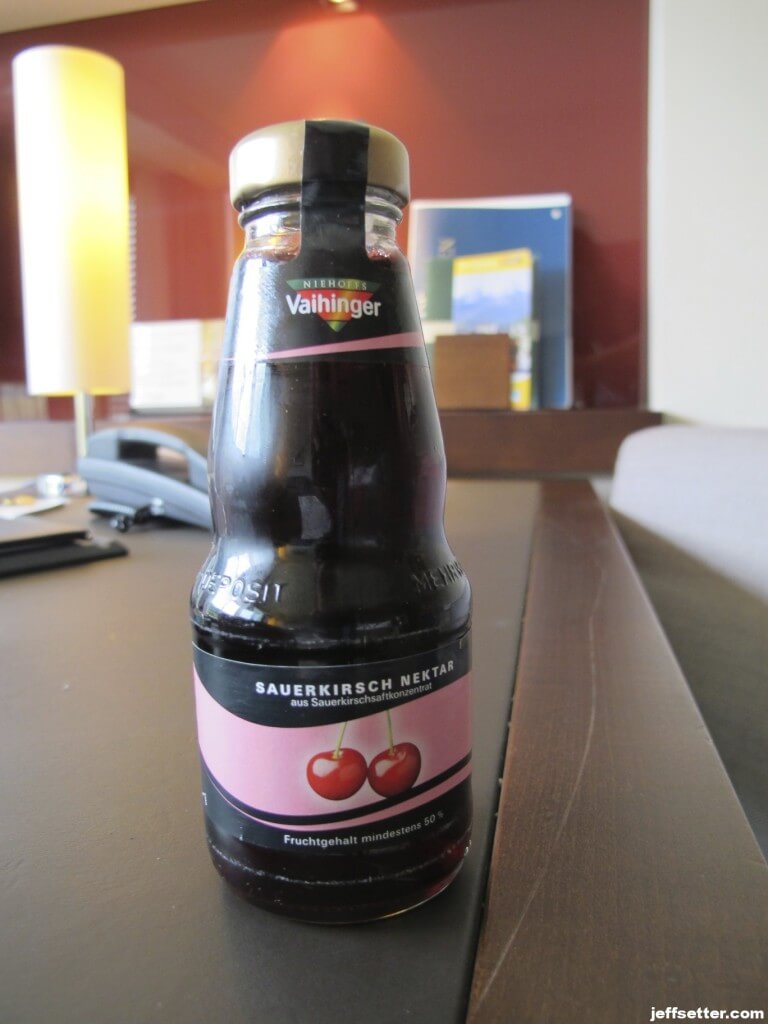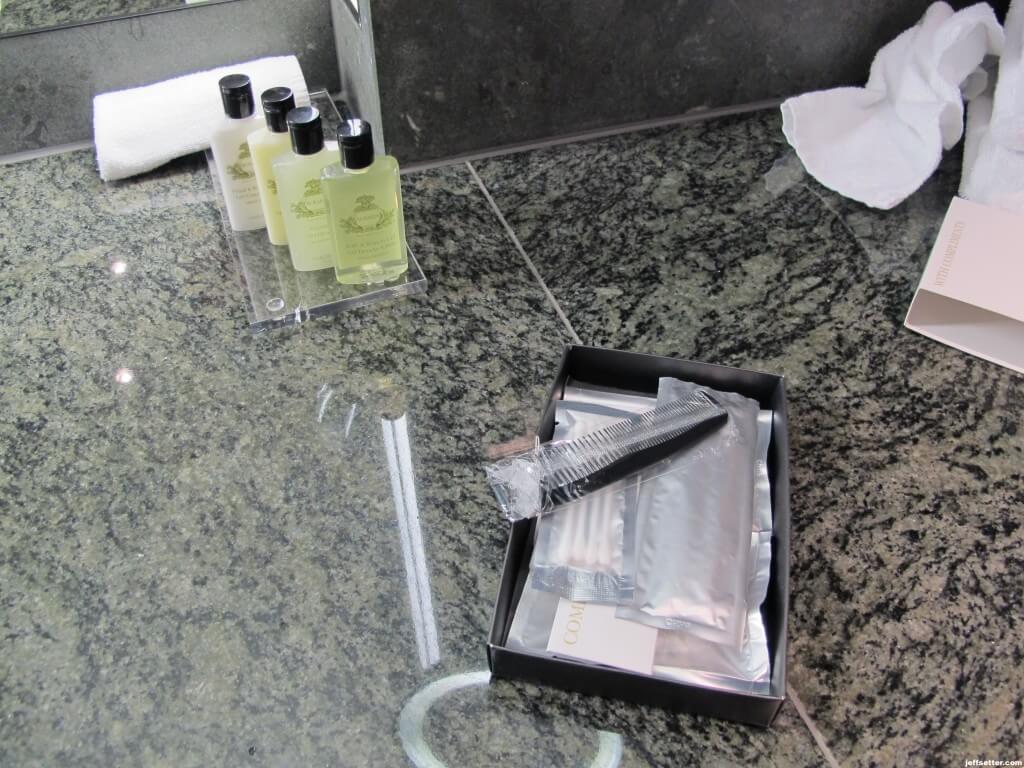 The Food
Unfortunately, I forgot to bring my camera to our dinner at the 3'60° Restaurant during our dinner, so all that I have available are some poorly lit photos from my iPhone that don't do the meal justice.
Let's just say that dinner was excellent and I was impressed by the Chef's ability to take seasonal German ingredients and transform them into something beautiful and delicious.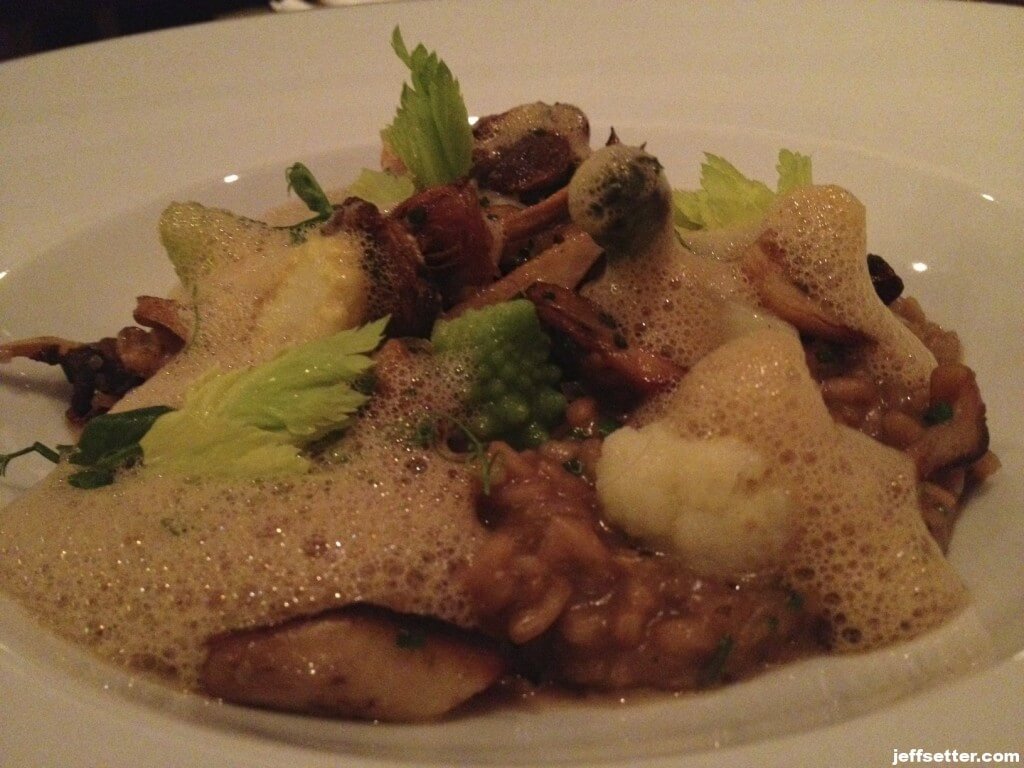 The Breakfast Buffet in the morning is one of the two best Breakfast buffets I have ever had in my life. There were so many options to fit all styles, and everything was excellent. Cheeses, eggs, fruits, pastries, all of it was perfectly presented and fresh. I would come back again just for the buffet!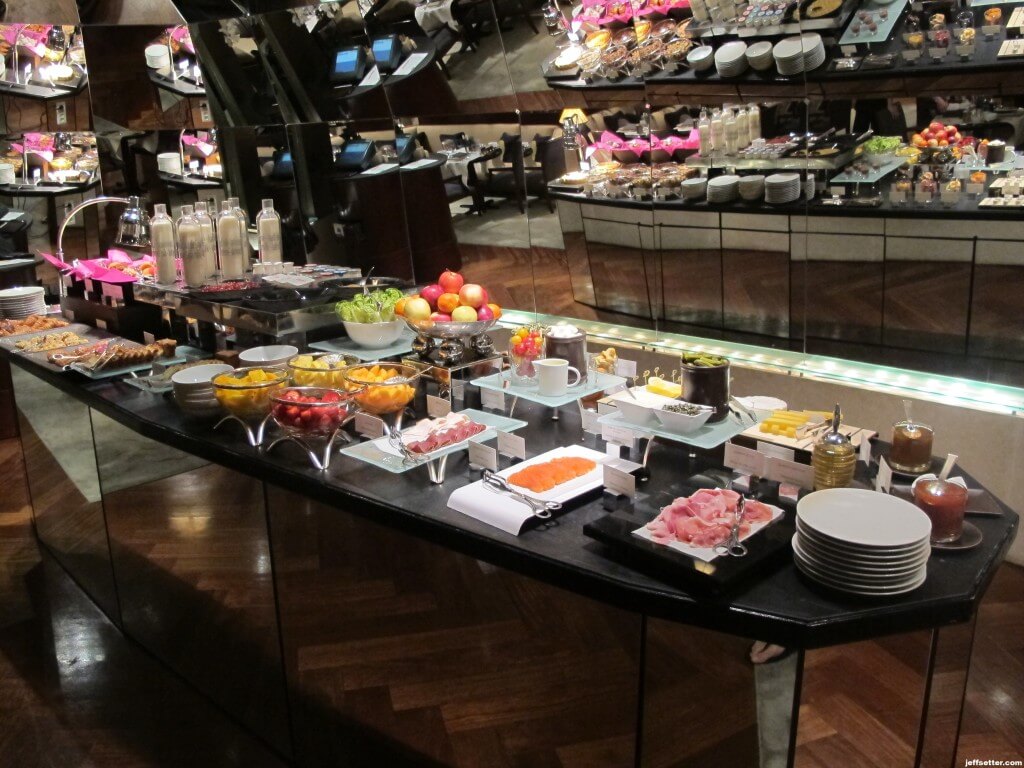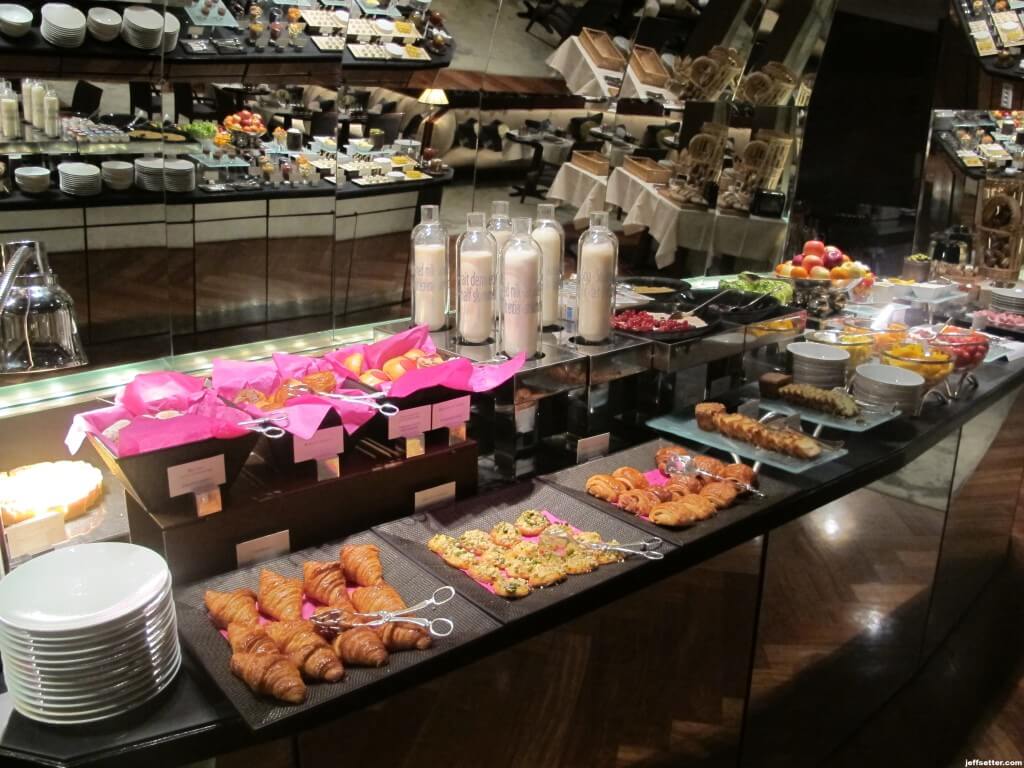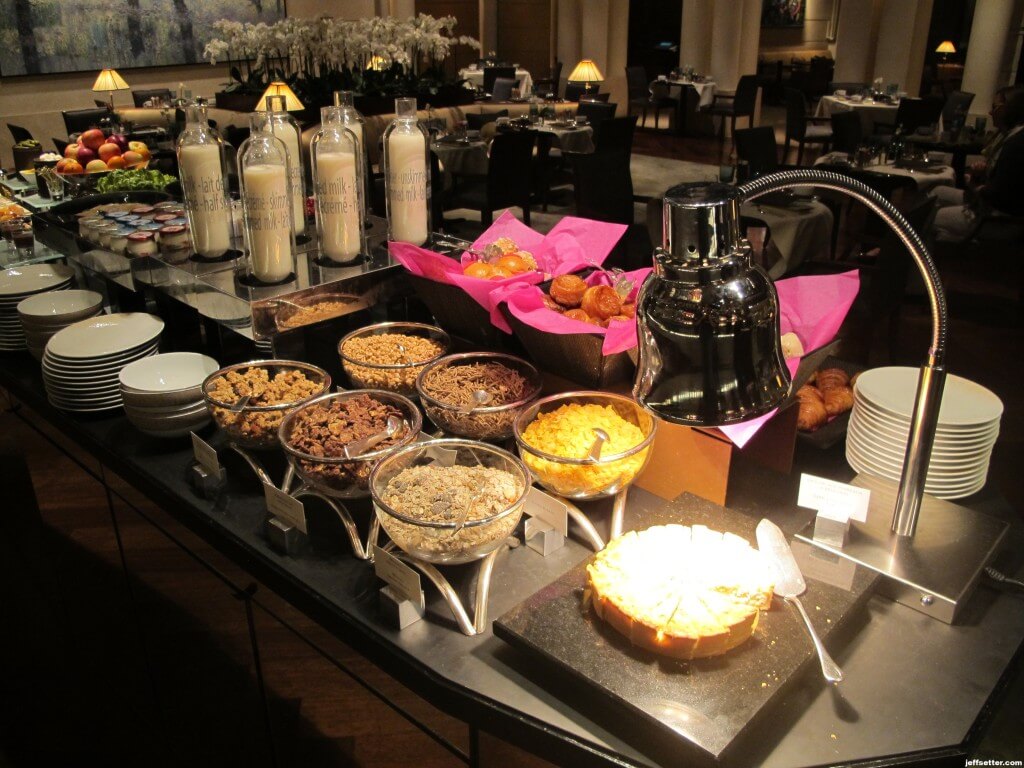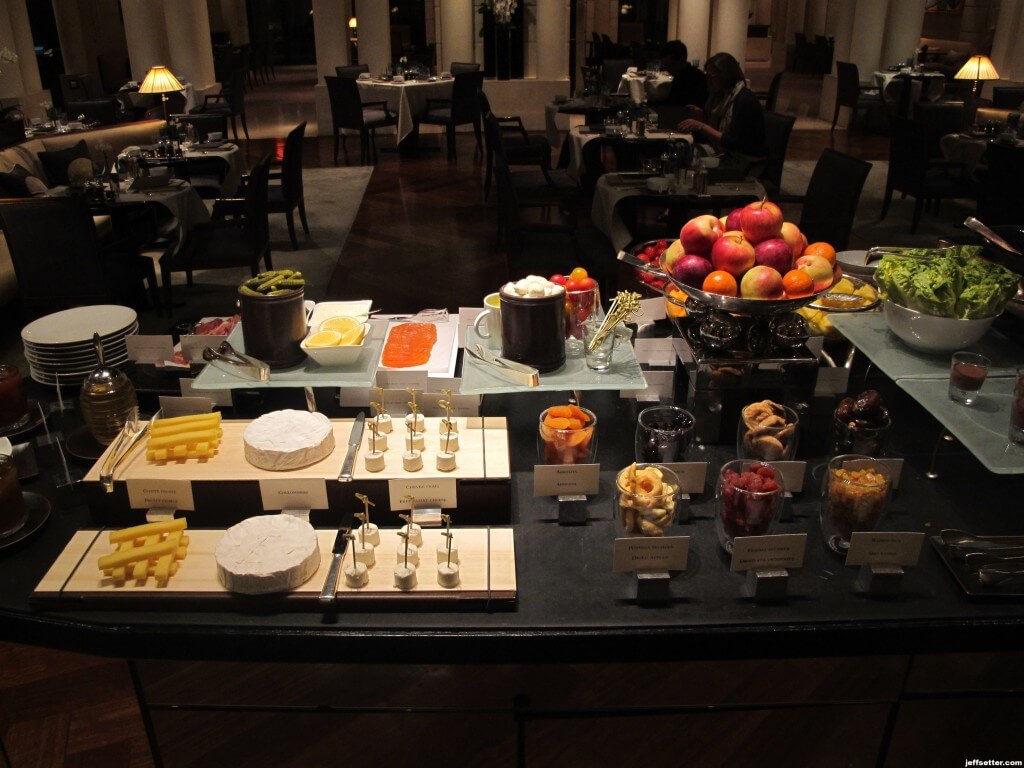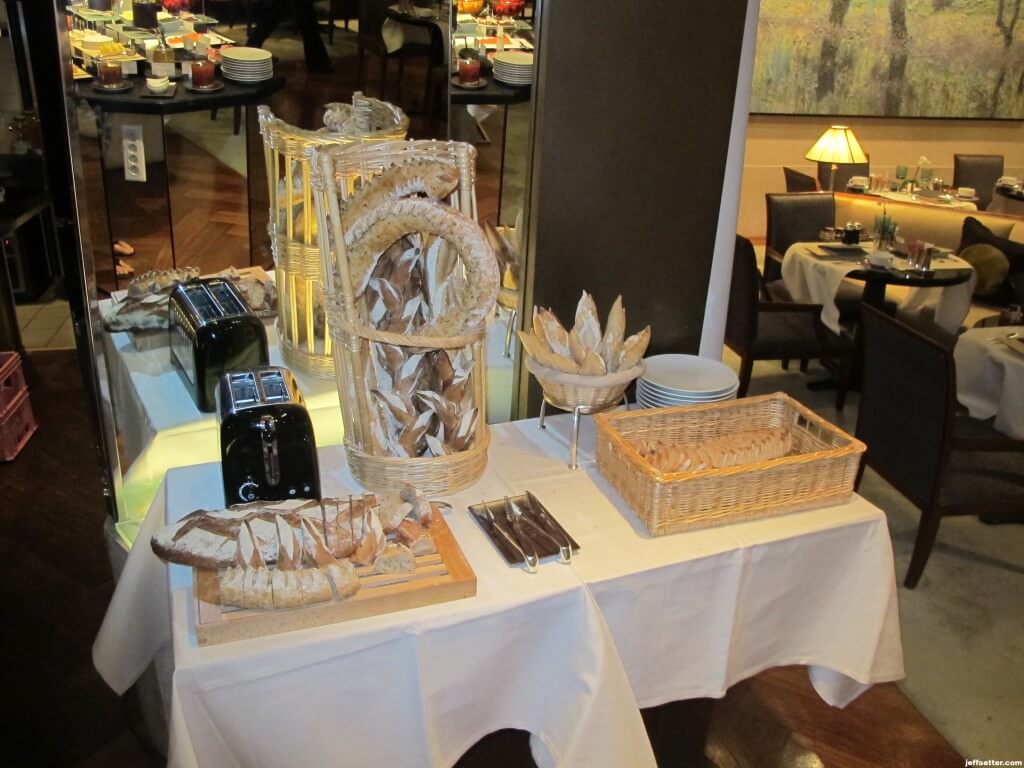 The Spa
The spa area was beautiful with an indoor/outdoor pool combination and several lounge chairs overlooking a mountainous landscape. There were plenty of places to sit inside and outside. Umbrellas were available for anyone wanting to stay out of the sun, but it was chilly enough that most people wanted direct sunlight.
My favorite part of the spa was the beer on tap. Hands down the most German thing you could see at a Spa.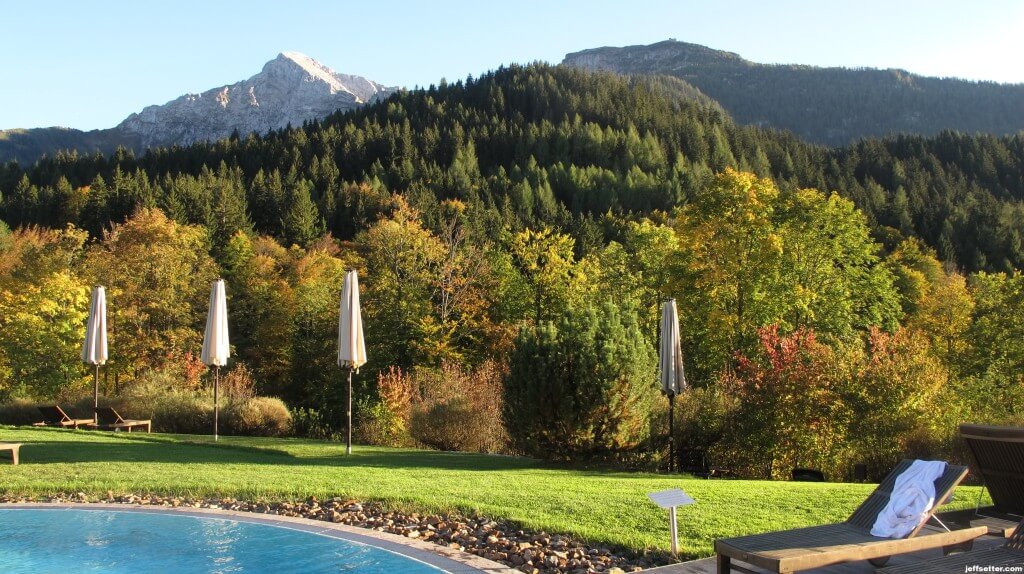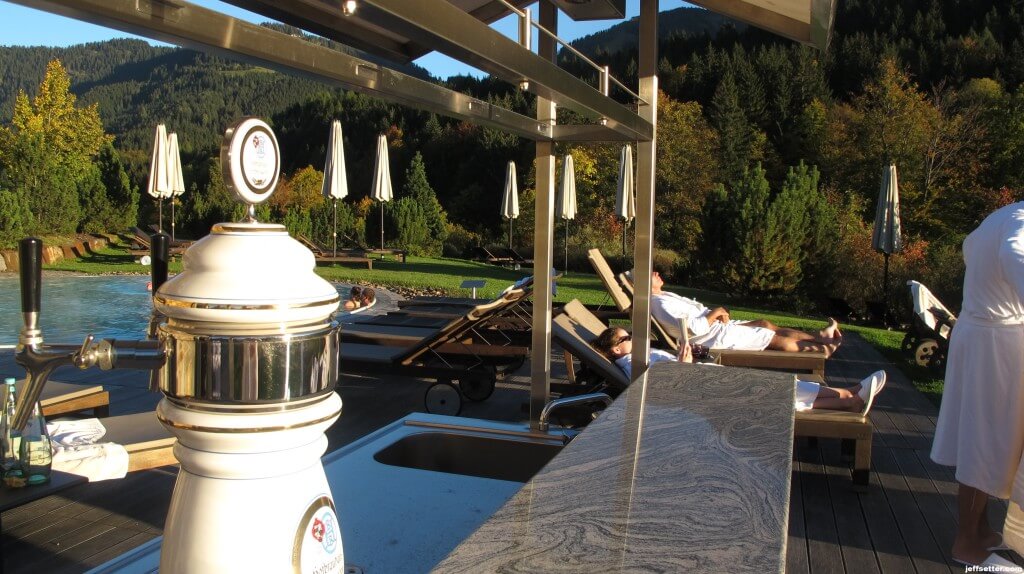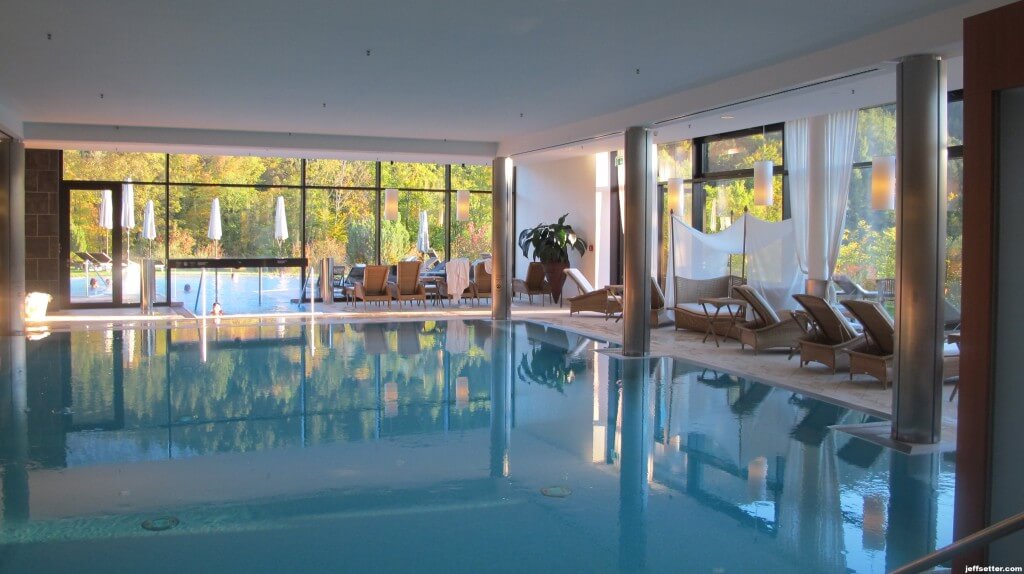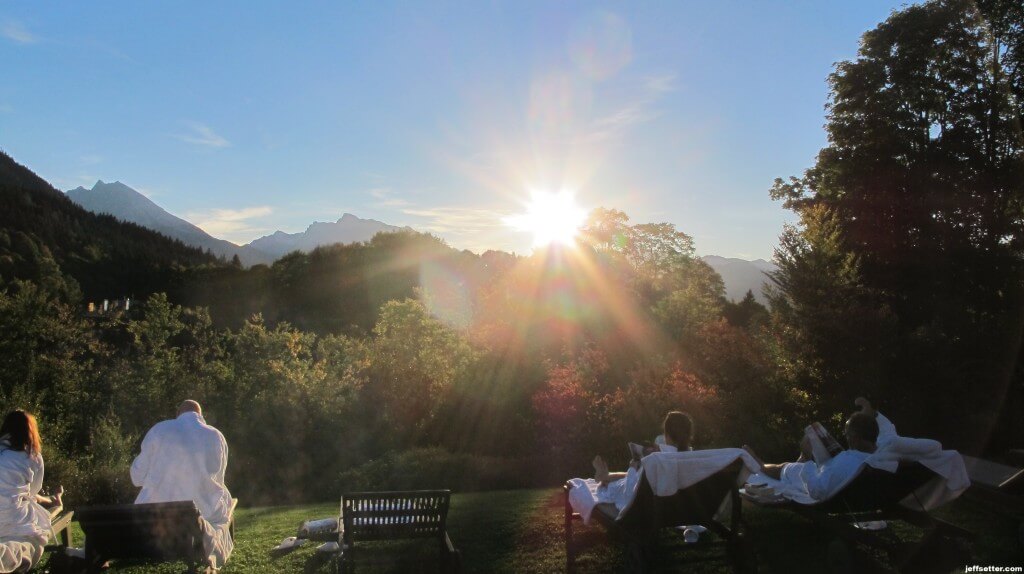 Overall Impression
Being on our honeymoon, my new bride and I wanted to have a luxurious stay in a nice hotel with great food and a clean environment. The Intercontinental Berchtesgaden Resort delivered on all fronts. When it was time to leave, we both said that we wished we could have stayed longer! Berchtesgaden is an amazingly beautiful town and we could probably stay a full week without running out of options for entertainment, sight seeing and relaxation. I highly recommend this hotel and can't wait to stay here again!
5 stars