If, like me, you're a little disappointed by the Q4 2022 Chase Freedom Bonus categories, fear not. There's also a HUGE Rapid Rewards credit card spending bonus available for the same quarter, including at Amazon.com.
This year, the Chase Freedom bonus categories have been kind of a drag. Yeah, Q4 2022 promises to be great if you're a regular Walmart shopper or make many purchases via PayPal. But, if you don't, then, like me, you were just going to revert to your usual spending strategy. Well, Chase has thrown us a curveball.
HUGE Rapid Rewards Credit Card Spending Bonus
When I say HUGE, I mean it. This, at least to me, is a really HUGE Rapid Rewards credit card spending bonus:
10x points at gas stations
5x points at Amazon.com
5x points at grocery stores
Yup, you read that correctly. 10 points per $1 spent on gas! Sure, prices have come down in most of the country, but if you live along the West Coast or in Hawaii, prices are still over $5/gallon. So this helps to take a bit of the sting out of filling up! Of course, the Amazon and grocery bonuses are great to have too.
The catch? Like the Freedom bonuses, this offer is only good from October 1 to December 31, 2022, for up to $1,500 in qualified purchases. Further, you have to register for the offer. Unfortunately, this appears to be a targeted offer, and clicking the link in the email automatically registers you. The offer is not available via chase.com/mybonus. So be sure to double-check your email! Of course, it wouldn't hurt to check your My Bonus offers after October 1.
It's worth noting that this offer is available on all consumer Chase Southwest Rapid Rewards credit cards, including the fantastic Priority card.
What Your Earnings Might Look Like
It's pretty easy to calculate what you can earn based on your routine. Currently, I find myself paying about $45 per week for gas. That'll likely be more in November when I'm in California, but for simplicity's sake, let's leave it at that. This equates to $540 across the three-month promotional period.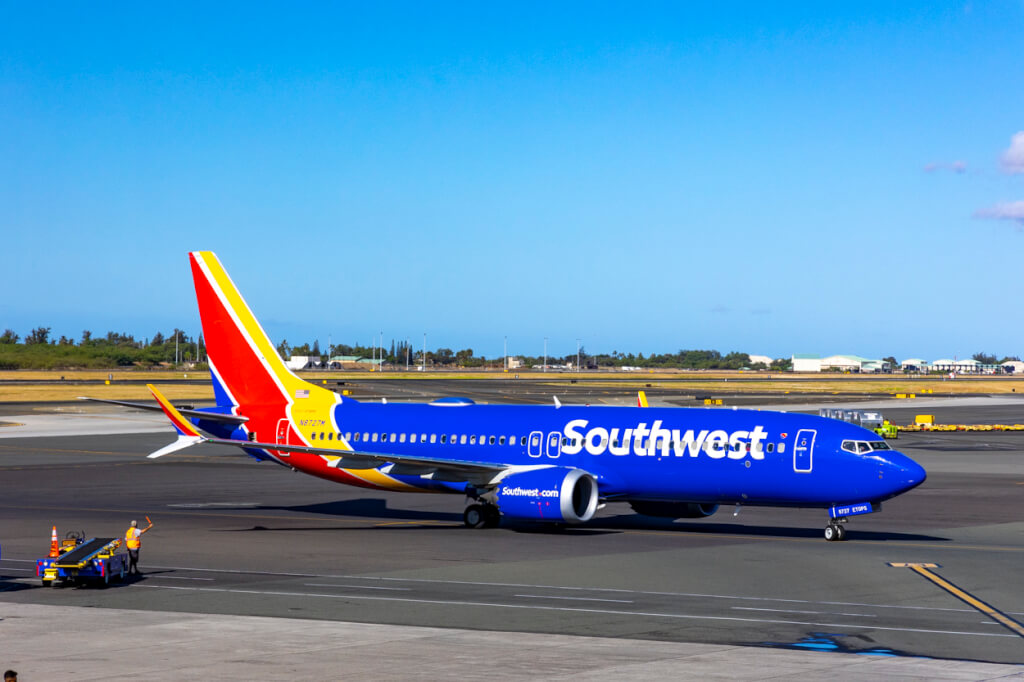 My regular spending on groceries during this period alone would come out to around $1,300 to $1,400 – thanks, inflation! That, of course, would push me over the $1,500 limit. So, we'll assume I plan to spend the full $540 on gas and the remaining $960 on groceries. That works out to 5,400 points earned on gas and another 4,800 on groceries, giving us a total of 10,200 points earned in the quarter!
That doesn't sound like much, does it? But that's more than enough points for a roundtrip inter-island ticket – even after the fare promo ends – and gets you about a third of the points you need for a flight between Hawaii and the West Coast, depending on the current cash fare.
Final Thoughts
This huge Rapid Rewards credit card spending bonus is a great way to top up your account with purchases you were already going to make anyway. It's especially useful if you're planning a short flight with Southwest next year. Unfortunately, at this point, it doesn't look like you'll be able to take advantage of this offer if you don't already have the card. Then again, it wouldn't hurt to call Chase and ask if you're interested. After all, it makes earning your sign-up bonus even more rewarding!