Last updated on October 31st, 2016 at 01:31 am
As Miles to Memories , mentioned last week, Hyatt is expanding in Hawaii once again with a third hotel in Waikiki, the Hyatt Centric Waikiki.  Part of Hyatt's new Hyatt Centric brand, the hotel will provide a more boutique experience.  And now we have an idea on what the property will look like and what kind of amenities we can expect.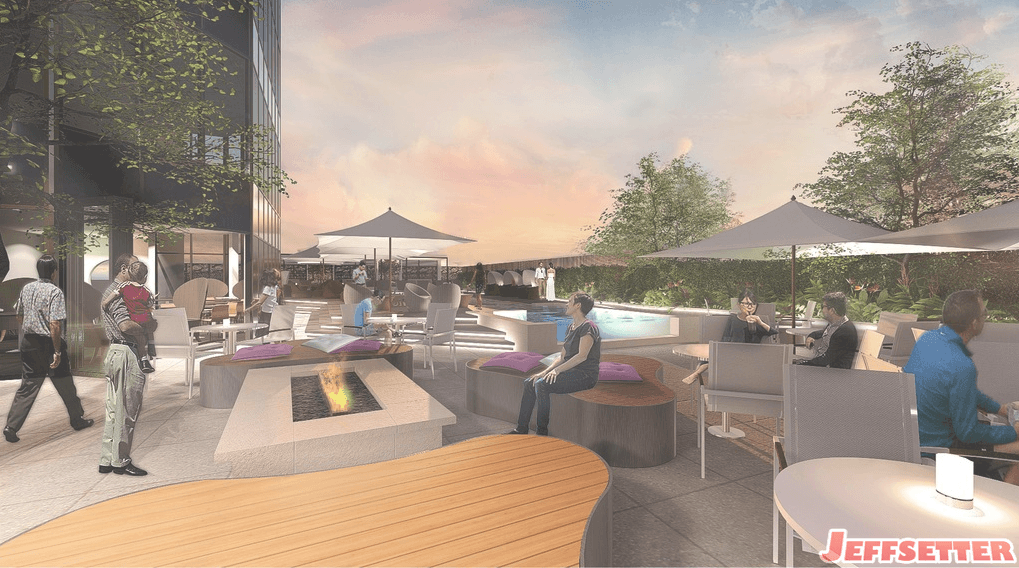 Unlike the Hyatt Regency Waikiki Beach, the Hyatt Centric Waikiki Beach is not near the beach.  Located in the former Waikiki Trade Center, the Hyatt Centric will be on Kuhio Ave.  This means the nearest beach will be a third of a mile away near the Royal Hawaiian Shopping Center.  But the central location of the hotel should makeup for this.  Besides it's location, the Hyatt Centric Waikiki Beach will have style and size on its side.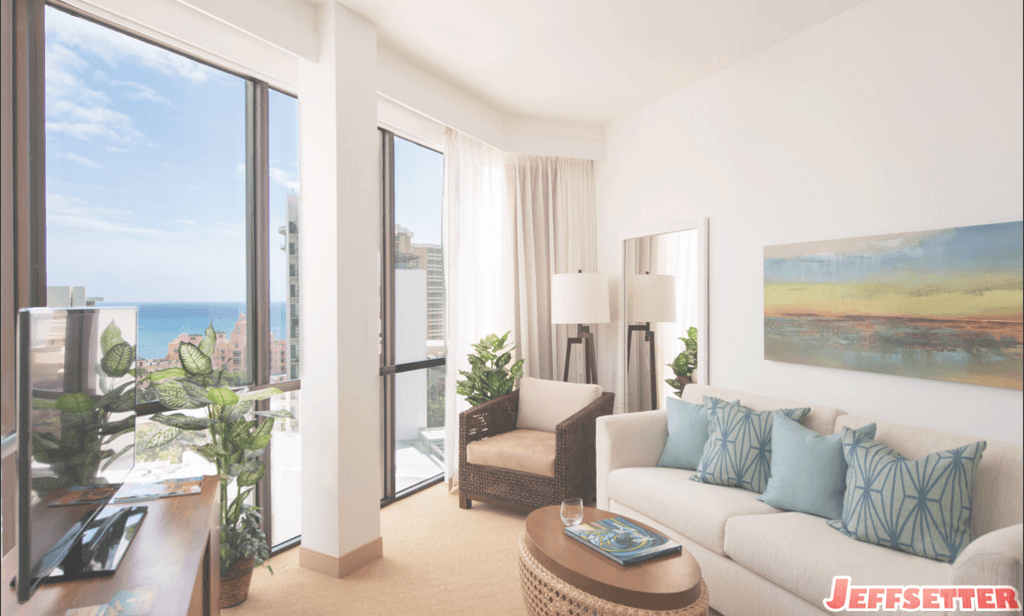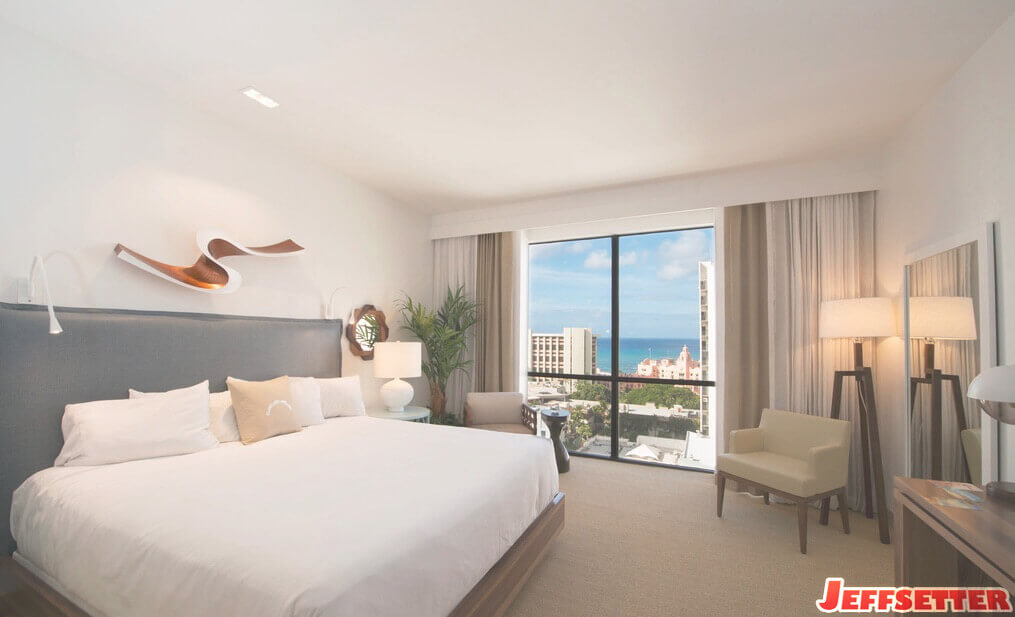 The gorgeous rooms feature island inspired decor and will be larger than the average in Waikiki.  Rooms at the property will also be filled with tech and feature spa-like bathrooms.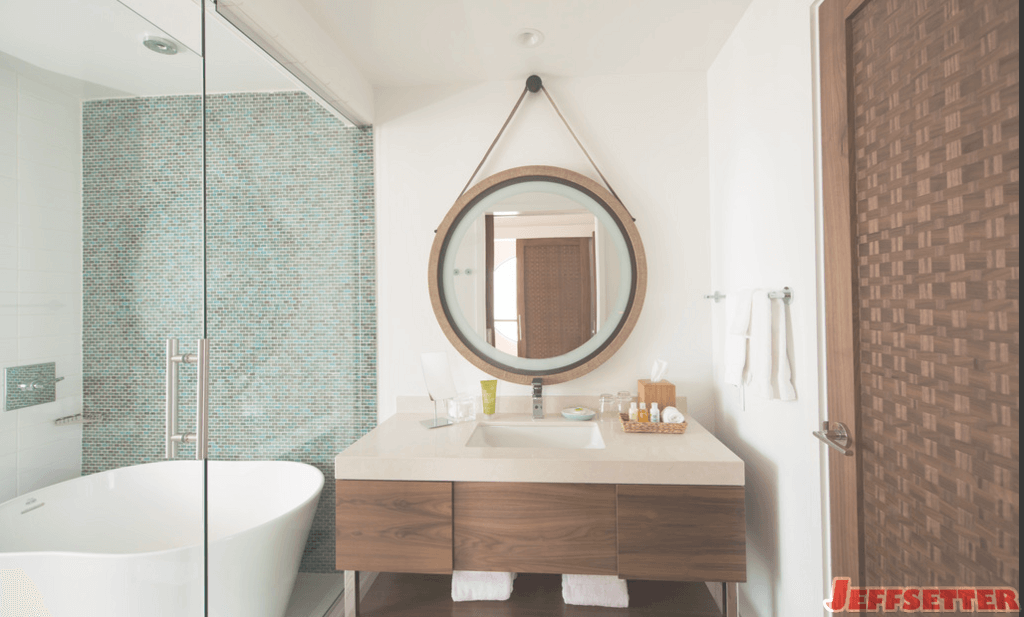 The Hyatt Centric Waikiki will also have a yet-to-be-named restaurant, an outdoor pool, and an outdoor entertainment space.  The building itself will continue to be home to a Starbucks and Jamba Juice, and will add a Nordstrom Rack.  However, at just 230 rooms, the Hyatt Centric Waikiki will also be a fairly small property.
The property is scheduled to open in the near future with some sources stating a Fall 2016 opening date, while others claim a Winter 2016 opening date.  Either way, the opening date is fairly soon.  Despite this little information regarding the property has been released to date.  Reservations are not yet available, but a mistake was made about a week ago and the property's page did pop up via the reward stay category tool.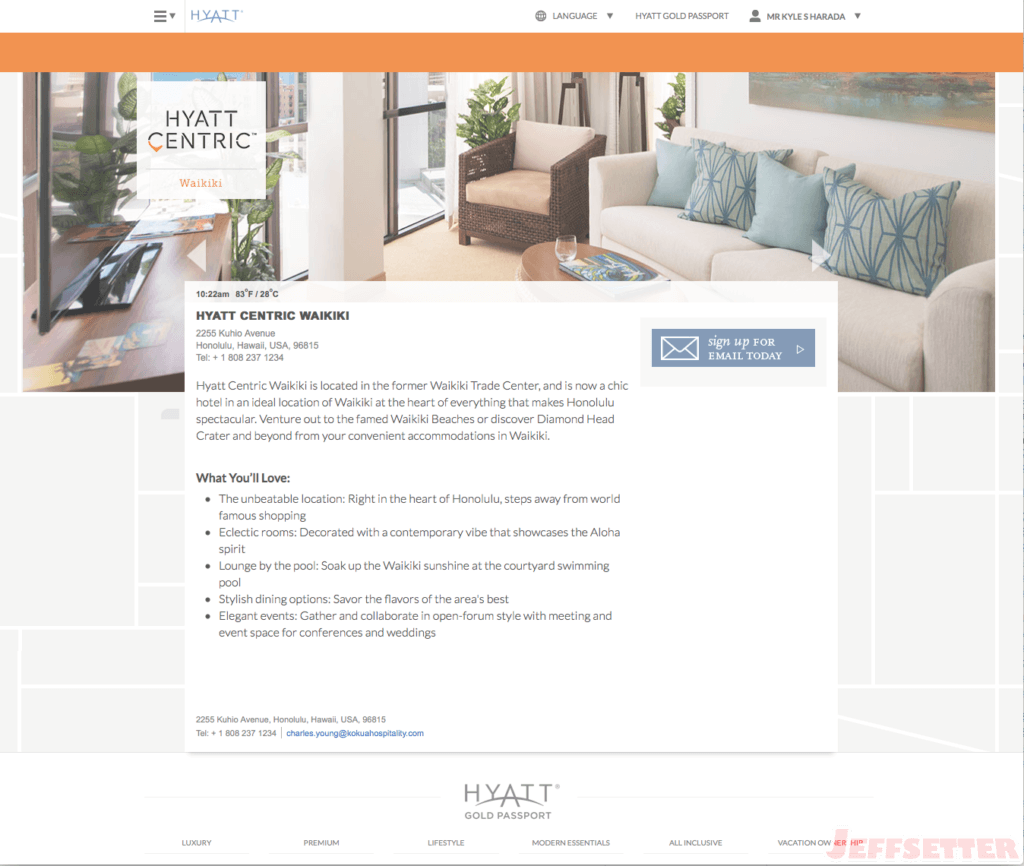 While the property was listed, it was listed as a Gold Passport category 3 property, meaning award nights will cost 12,000 points for a standard award.  That's the same level as the Hyatt Place Waikiki Beach, but two categories lower than the Hyatt Regency Waikiki Beach.  What this means in terms of pricing is even more difficult to discern.  The two existing Hyatt properties are very similar in price (excluding the resort fee at the Hyatt Regency), while being VERY different in features.
At any rate, the Hyatt Centric Waikiki Beach is a welcome addition to the busy Waikiki Hotel scene.  The renderings look promising, and to me, looks like a cross between the Andaz Maui and a Hyatt Place.  While that might not sound like a good thing, I believe it will be.  But only time will tell.  If anything, the Hyatt Centric Waikiki Beach is a property I can't wait to review.