Hyatt Centric Waikiki now available for booking with dates from March 15, 2017, and beyond.  Originally slated to open during winter 2016, the property seems to have experienced a slight delay in opening.  Technically March 15 is still winter, though just barely, and it isn't going to be 2016 anymore.  ?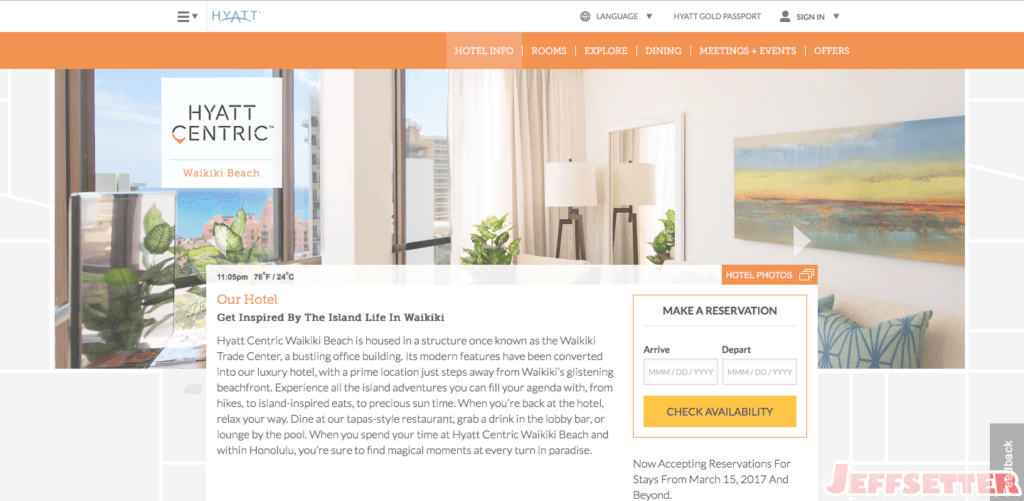 No matter, the Hyatt Centric Waikiki looks like it's going to be a gorgeous property.  I think it's going to be a great addition to Waikiki and should hopefully help nudge surrounding properties to improve.  So, the big question… What do rates look like?  Well, during the month of March the nightly rate is $297 for Gold Passport members for a king, no-view room.  Ocean view rooms will set you back at least $347/night and suites start at $497/night.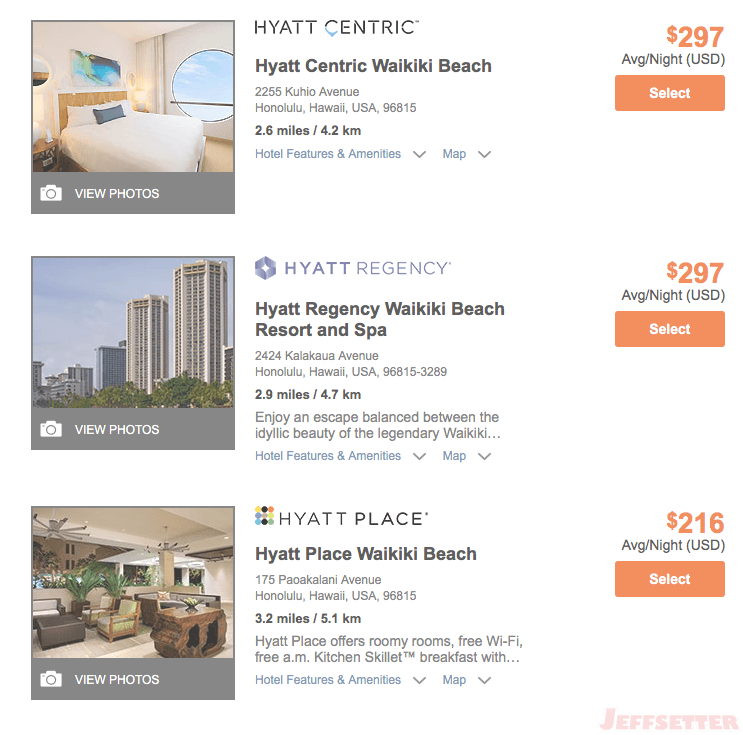 During that time, the Hyatt Regency Waikiki Beach is actually going for the same nightly rate.  Of course the Hyatt Regency does charge a $30/night resort fee, along with a nightly parking fee of $30 (self) to $35 (valet).  The Hyatt Centric charges no resort fee, so far anyway, and charges a nightly parking fee of $32 (self) to $37 (valet).  Interestingly enough, the Hyatt Centric seems to be kind of an "Andaz-lite," offering complimentary non-alcoholic beverages and snacks from the minibar, replenished nightly.
The Hyatt Centric Waikiki does sound like it's going to be fairly feature filled too.  It won't have a Hyatt Concierge, but will have one from Expedia.  Other features includes a pool with cabanas, fitness center, business center, complimentary wifi, and a "tapas-style eatery and lobby restaurant and bar."  The building which houses the Hyatt Centric, the Waikiki Trade Center, will also be home to a Starbucks, Jamba Juice, and Nordstrom Rack.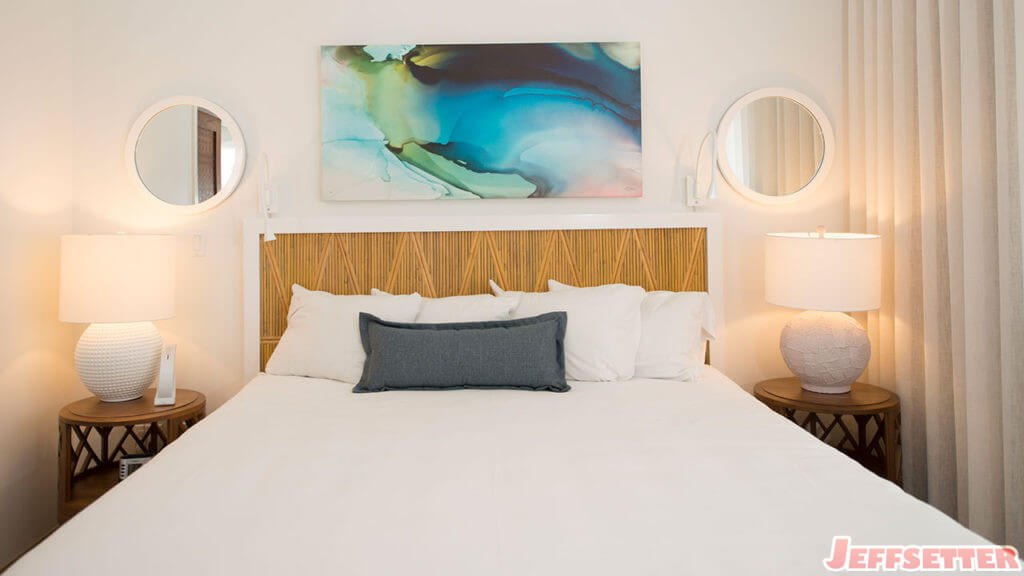 That being said, the Hyatt Centric Waikiki will be located on Kuhio Ave., not Kalakaua Ave.  It isn't on the beach, though a 10-ish minute walk should get you to one.  Rooms will start at 320 sq/ft, which seems pretty good, though the lowest grade rooms seem like they'll have smaller windows.  Take a look at the reservation search image above for an example.
If you want to stay at an ocean front hotel, the Hyatt Centric likely won't be for you.  For a similar price, you could stay at either of the Hilton branded properties.  But, the Hyatt Centric does look a lot more chic and will come with some nice benefits.  And though not on the beach, it'll be in the center of Waikiki's shopping district.  The Royal Hawaiian Center and the International Market Place are just a couple blocks away.  Lot's of great dining options will also be nearby.
I for one am excited to see this property open and can't wait to give it a try.  At the moment, Gold Passport award stays are not available, but I'll dig into it a little more.  What do you think?  Would you give Hyatt Centric Waikiki a try on your next Waikiki vacation?