This year, I continued to evaluate my wallet to determine what cards are worth keeping and which ones aren't. And as my needs and preferences continue to change, so does my mix of cards. So let's talk about why I paid $1082 in annual fees in 2021.
As you all know, in recent years, I've been closing cards I no longer find relevant to my needs. Part of this is due to my award redemption preferences, while part is simply because I have a finite budget and must prioritize. This, of course, has resulted in the cancellation of a sizeable percentage of my premium and higher credit cards. But, I'm still paying quite a bit in annual fees now, as the title of this post makes evident.
I Paid $1082 in Annual Fees in 2021
So I paid $1082 in annual fees. Where are all these annual fees coming from? Well, the annual fee cards I currently have in my wallet are:
Alaska Airlines Visa Signature: $75
Chase Sapphire Reserve: $625
Hawaiian Airlines World Elite Mastercard: $99
Hilton Honors Aspire: $450
Hilton Honors Surpass: $99
Marriott Bonvoy Premier: $85
World of Hyatt Visa: $99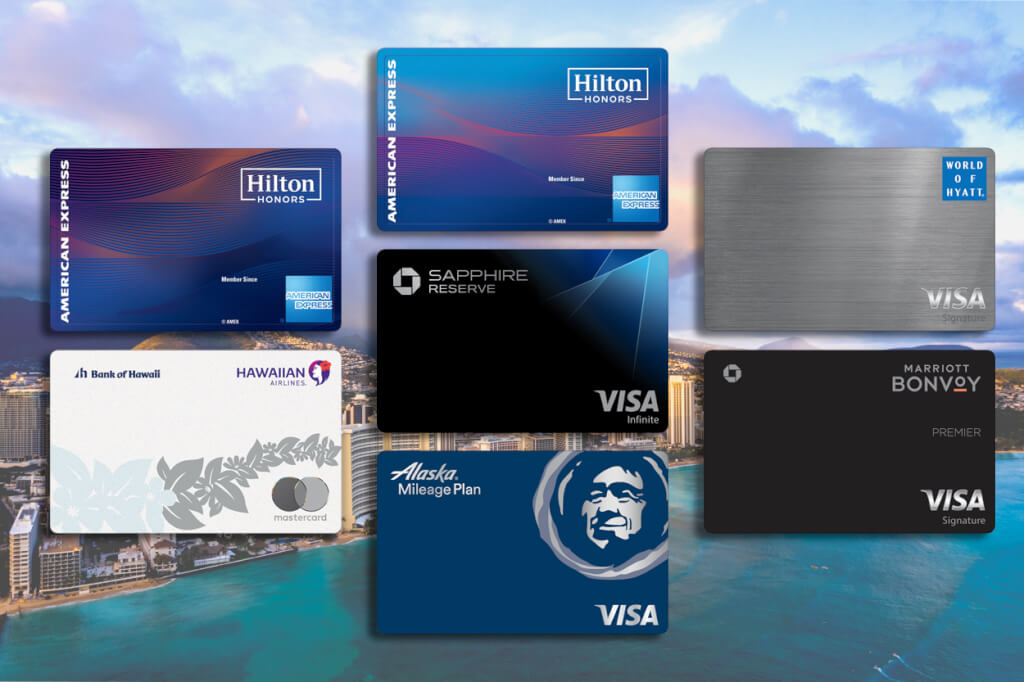 Of course, that number would've been higher had I not canceled my Amex Gold, which has an annual fee of $250. In previous years I've also canceled my Amex Platinum ($550 at the time), Amex Marriott ($99), and AAdvantage Platinum Select World Mastercard ($99).
Oh, and, in case you're wondering why my total is off, it's because I'm currently not paying an annual fee on my Hilton Honors Aspire. Next year, the annual fee on that card goes to $99 in 2022 and then to the full $450 in 2023.
2021 Earnings
Chase Sapphire Reserve
Of all the cards I hold, the Chase Sapphire Reserve has to be the most financially ambiguous one. Why? Because of its $625 annual fee ($550 + $75 authorized user fee). That said, the card provides a $300/year in statement credits for travel purchases, which I used. That brings my net annual fee down to $325. On top of that, I've earned 18,354 Ultimate Rewards points with the card this year, with each point being worth about $0.015, meaning I earned about $275 worth of points, bringing the fee down to $50.
For 2021, the Sapphire Reserve came with an optional, complimentary DoorDash DashPass membership valued at $120. Plus, since I actually rented cars this year, the Sapphire Reserve helped me save additional monies there too. You see, for Maui, at the time of booking, the non-Sapphire Reserve rate was  $800.83 for a mid-size car for five days. Alamo via Costco was priced at $508.60, which was the cheapest of their options. My Sapphire Reserve pricing? $426.89. So, the card saved me at least $81.71.
All this means that I've netted out over $150 in value after zeroing out the annual fee for the Sapphire Reserve. That's a win!
Hilton Aspire
My next most expensive card is the Hilton Aspire at $450. But, again, I'm not paying an annual fee this year. That said, I did get to use its benefits. Since I stayed at the Grand Wailea last month, I was able to use a weekend free night there (at least $600 in value), I got $100 worth of Diamond member F&B credits and used the Aspire's $100 annual resort credit. That gives me a net benefit of $200 for 2021. Of course, I also earned 5,488 Hilton Honors points with the card. At an average value of about $0.005 per point, that's about $27, giving me a total value of $827.
Hilton Surpass
I didn't use the Hilton Surpass much this year, earning just 5,982 worth $29.91, meaning I'm in the hole by about $70 with this card. That said, I do plan on using it more in 2021 and should be able to extract more value from it.
Marriott Bonvoy Premier
This is a card that I just can't seem to give up even though there are better Marriott card values out there. Why? Because it's the only Marriott card that still earns elite qualifying nights for your spend at a rate of 1 EQN per $3,000 in spend. Not that this should matter to me anymore, as I'm a Lifetime Platinum Elite. But, the card helped me to keep Titanium Elite status over the past couple of years.
That said, the $85 annual fee is one of my lowest ones. Plus, I was able to redeem my certificate this year for a hotel night I would've otherwise would have had to pay $189 for. So, the way I see it, I got my money's worth from the card. But, I did also earn about 33,500 from the card too, worth $234.50. That makes my Marriott Bonvoy Premier card my best value for 2021.
Alaska Air Visa
The sole reason to have the Alaska Air Visa is for their annual BOGO certificate. Unfortunately, I didn't use my Companion Certificate this year. That said, they did give me up to 2% cash back on up to $1,500 in spend, while still earning miles. So, I earned $30 cash back and 1,500 miles worth $27. Of course, that equates to a total value of $57 this year, which doesn't make up for the $75 annual fee, but this card more than earns its keep from all my past use.
Hawaiian Airlines World Elite Mastercard
This year, I used my Hawaiian Airlines World Elite Mastercard to pay comp one checked bag for one flight. That gave me a value of $30, reducing its effective annual fee to $69. That's not great and this card continues to be the one most at risk of getting canceled.
World of Hyatt Visa
I've tried to stay at Hyatts. But, as you know, they play games with many of the hotels I want to stay at. So, I haven't been successful at staying with them. As a result, I haven't used the card at all and have gained zero benefits from it. However, I'm not canceling it yet, as I'm not sure what I'll do once Marriott tosses its award chart later in 2022.
I Paid $1,082 in Annual Fees in 2021, Final Thoughts
$1082. That's a lot of money. But, if I deducted all of my earnings, my net annual fees paid for 2021 come out to -$1029.50. In other words, my cards provided me $1029.50 in total value AFTER deducting all of my annual fees. That's damn good, in my opinion. Could it be better? Sure. If we actually flew more, my Alaska card would've returned even more value, as would my Hilton Aspire. But, given the state of the world, I'm happy with this.