With changing priorities, I've been trying to reduce the number of cards with annual fees I carry. As a result, I canceled my Bonvoy Amex Card. This was probably one of my more obvious cards to cancel.
If you've read my 2021 Credit Card Strategy, then you'll know four of my cards are at risk of being canceled. Those cards include the:
Hawaiian Airlines World Elite Mastercard
Amex Marriott Bonvoy
World of Hyatt
Amex Gold
And, as the title suggests, I've since canceled at least one of these cards.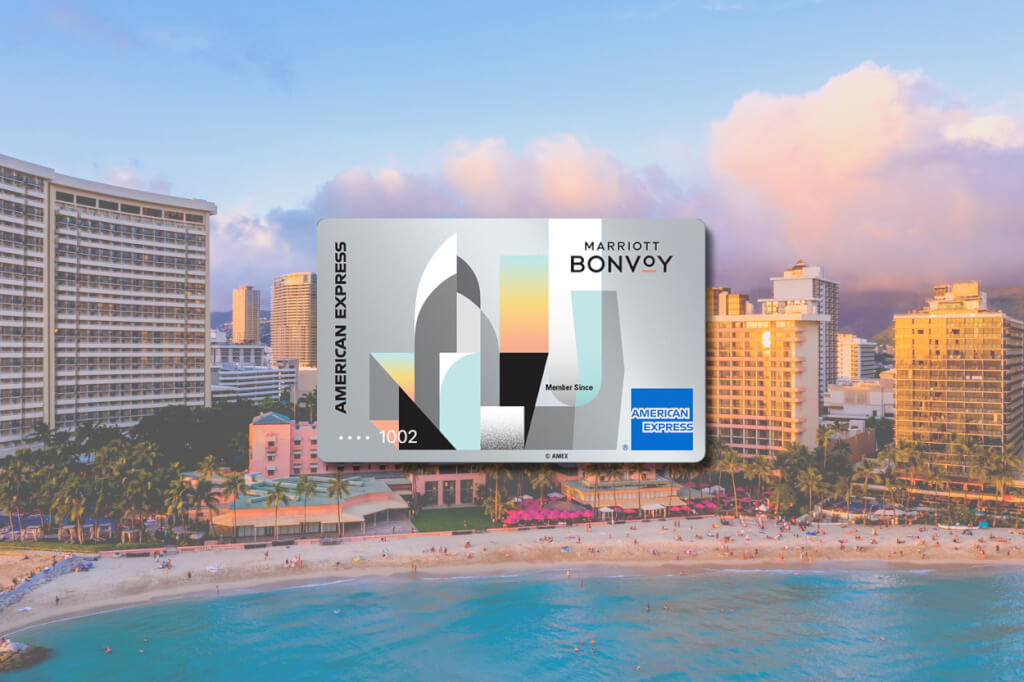 I Canceled My Bonvoy Amex Card
Now, the Bonvoy Amex Card is not one I applied for. In fact, this card used to be my Starwood Preferred Guest Amex card. But, you know, when Marriott acquired Starwood, they combined loyalty programs and card portfolios. Since I already had a Marriott Rewards credit card from Chase, that meant that I now had two Marriott Bonvoy credit cards. And with two cards also meant two annual fees.
Why I Canceled the Bonvoy Amex Card and Not My Chase Card?
My other Marriott Bonvoy card is the Marriott Bonvoy Premier card. That card, which, like the Bonvoy Amex Card, is no longer available to new applicants. But the Premier card has a lower $85 annual fee, grants you 15 Elite Qualifying Nights (EQN) per year, 5x points on Marriott spend, 2x points on dining and travel, and earns 1 EQN per $3,000 spent. The downside, of course, is that the annual free stay certificate you earn from the card is valid only on awards stays of up to 25,000 points per night. That makes the certificate virtually useless unless you plan on staying at not-so-desirable properties.
The Bonvoy Amex, on the other hand, grants you 15 EQNs per year, 6x points on Marriott spend, 2x points on all other purchases, Gold status after $35,000 in spend per year, and an annual stay certificate for properties of up to 35,000 points per night. This card carries a $95 annual fee, which is slightly higher than my Premier.
While the Amex Bonvoy earns a bit more points and has a better certificate, the 35,000-certificate still doesn't get you far. Plus, the Gold status benefit does nothing for me since I'm already Lifetime Platinum. On the other hand, the Bonvoy Premier's EQN earnings can still help boost me to Titanium, if needed. So, for my needs, I'll take that flexibility over a little better earnings and a slightly better certificate.
Additional Flexibility
Aside from the reasons given above, I chose to stick with Chase for flexibility. At the end of the day, if I wanted to gain my Bonvoy Amex Cardd's benefits back, I could get mostly the same card by doing a product changing to a Chase Bonvoy Boundless card. If, however, I wanted to go the super-premium route, I could also product change into the JP Morgan Ritz-Carlton Rewards Visa Infinite instead. At this point, I do think I like that card a bit more than Bonvoy Brilliant. Of course, I like the Aspire better than the Brilliant too so…
What About Credit Impacts?
Canceling a credit card can have an impact on your credit. Why? Because part of what factors into your credit is utilization – available versus used credit line. Typically, I don't carry a balance, but losing some available credit line can sometimes have an impact too. I planned for this, though, and had Amex transfer as much of my credit line as they'd allow to a different card. The card that got the credit boost was my Hilton Surpass card.
Final Thoughts
I know there's a lot of you out there that probably disagree with me. After all, I'm leaving points on the table by using my old Marriott Premier card. But, whether it makes sense or not, I still like having the ability to boost my EQNs through spend. That, however, is becoming less important to me since I achieved Lifetime Platinum status. Again, though, I still have to flexibility to switch to a couple of other cards too. Plus, there's the fact that I like Chase more than Amex. In my experience, Amex has been more difficult to deal with and that Aspire debacle really put a bad taste in my mouth.