The U.S. is still leading the world in the number of COVID-19 cases and deaths. Demand for travel is still at historic lows. So, it begs the questions – if Hawaii opens will tourists return?
At the moment, Hawaii is considering welcoming tourists back via a pre-testing program, as well as via resort bubbles. But, officials in Hawaii aren't really asking a, perhaps, more important question: if Hawaii opens will tourists return? Why is it important to ask this question? Well, because, if we open, and people don't really come, businesses will have to close once again. And that can be incredibly costly. Especially when you look at the resort bubble model.
Determining what demand will look like can be difficult, though. Especially during these uncertain times. However, there are places that reopened months ago and serve as a good approximation of what we can expect.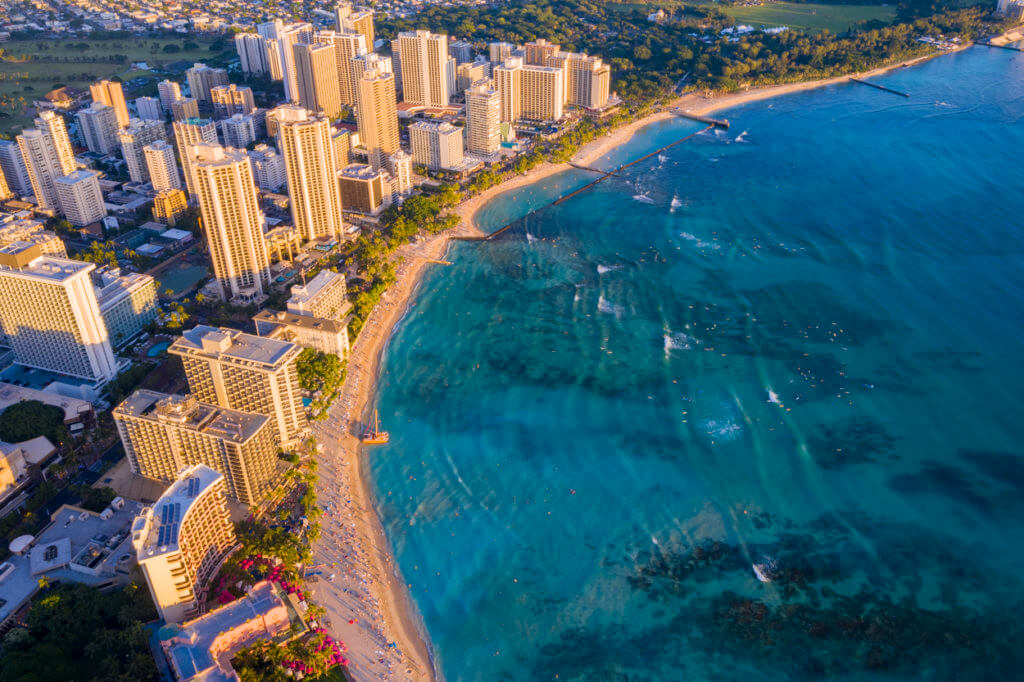 Las Vegas
Sin City reopened to visitors back on June 4. News reports, social media posts, and so forth showed huge crowds of people filing into casinos. Granted, only a hand full of resorts reopened at the time. So, now, nearly three months since then, and a resurgence of cases, what does Vegas look like today?
As it turns out, things are going so well out there. Since reopening, the total number of cases there have soared from 7,100 to 55,500. That's an 87% increase in less than three months.
Things aren't all that great when you look at actual numbers either, though. Unemployment fell to about 14% down from about 30% in July. That's down just 1% from June. Visitor recovery has recovered by only about 23% to 70% of 2019 numbers. Hotel occupancy as at an average of about 40%, while RevPAR is at 61.5%
With such a low RevPAR number, you'd be right in assuming that rates are super low right now. If you're willing to risk a visit, you can score a 3-night stay at Nobu for just $125/night. The Cosmopolitan is offering 20% off current rates and a $50 pool credit. Want something even cheaper? You can score a $25/night rate for a three-night midweek stay at Harrah's. And the list goes on.
Disney World
Disneyland remains closed thanks to California's emergency orders. However, Disney World has reopened. Like Vegas, they saw an initial surge in demand. However, attendance quickly fell to 50% compared to the year before, and then down by 80%. And, as Florida's case rates continue to remain high, cancellations are up.
Demand is down so much that, after Labor Day, the House of Mouse is cutting its hours. Epcot is losing two hours per day, while all other parks are closing an hour early.
In an effort to bolster park attendance, Disney is offering deeply discounted tickets to Florida residents. Those tickets come in at $65 per day for a two-day package, $58 per day for a three-day package, and $49 per day for a four-day package. Typically, those packages would cost $107, $106, and $103 per day, respectively.
If Hawaii Opens Will Tourists Return, Final Thoughts
Looking at how things went in Las Vegas and Disney World, I think it's reasonable to assume that Hawaii will see a similar pattern. But that can only happen once we return to unrestricted tourism. With the quarantine orders, visitor numbers will likely remain low, though they have been steadily increasing. But, even the resort bubble plan won't likely result in a surge of visitors. After all, who wants to come here and never leave the resort? Especially since Hawaii resorts aren't all-inclusive.
As far as hotel rates in Hawaii goes, they're actually going up, not down. For example, I have reservations at the Ritz-Carlton Waikiki in September. And since I booked the stay earlier this year, the rate already increased by nearly $70.
Even looking at the Honolulu Marathon weekend, prices are higher for this year than last. Take a look. Last year, I paid $255 per night before taxes and fees at the Alohilani Resort. This year? The rate is at $275 per night.
Hawaii hotels say they're keeping rates high because of all the financial pain they've been going through. And while there are those that will be willing to pay these rates, I doubt there will be many.