This was not my first visit to the Intercontinental Berchtesgaden Resort, nor my first review of the property.
But it will certainly be my last visit and review of the Intercontinental in Berchtesgaden. Heck, it may be one of the last reviews you see of this property under the Intercontinental name.
That is because beginning May 1, 2015, this property is relaunching and rebranding as the Kempinski Hotel Berchtesgaden. We stayed here two nights during our recent trip to the Alps. How did the review compare?
It's still a fantastic hotel. 
This hotel was awesome when we stayed on our honeymoon in 2012, and it's still great in 2015. We liked it so much that we invited some friends to join us at the hotel, and they loved it too! Btw, for a great read, check out the Everywhereist.
Many things were the same during this visit. From my end, I've become a much better photographer, so these photos should be more appealing than what you saw in the past. Yes, the hotel feels a little more 'broken in' than it did 3 years ago, but that just adds to the charm of the hotel.
On to the review.
The Rooms
We received a slightly upgraded room as a result of IHG Platinum status. Not as extravagant as I have seen others receive, but a nice space nonetheless.
This hotel has excellent beds. The type of beds you dream about when you're sleeping with other beds. The kind that you wake up in the middle of the night in a daze, wondering if your significant other heard you calling out the other beds name or if it was just a dream.  Or at least I know a guy who said that happened to him once…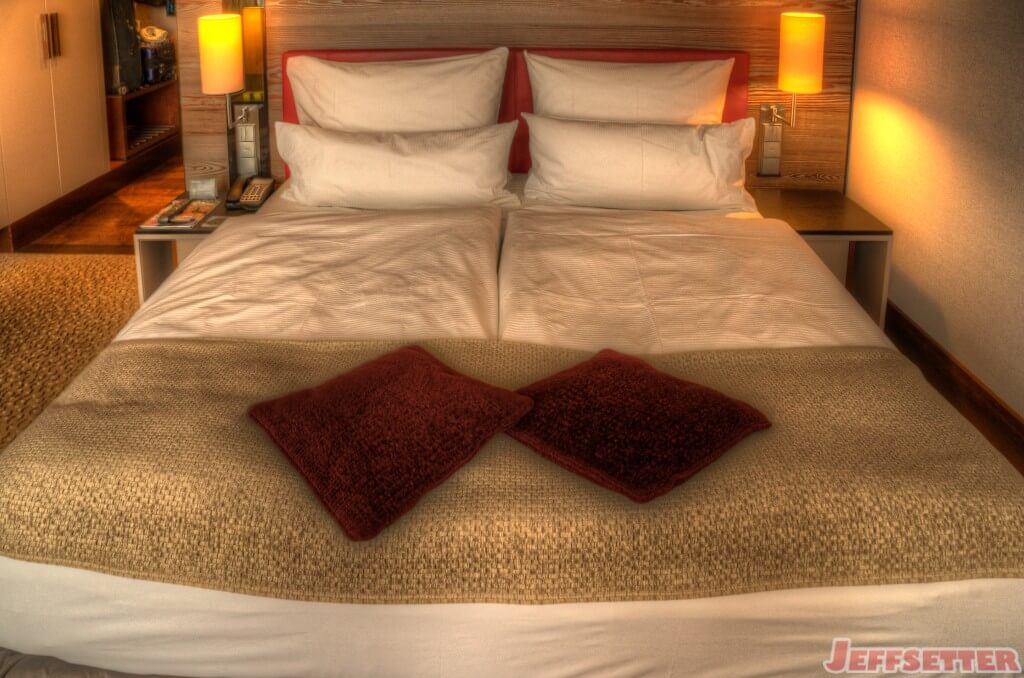 This room was spacious, with lots of seating and space to lounge out. These are the things you start to appreciate more when you are spending weeks at a time in hotels.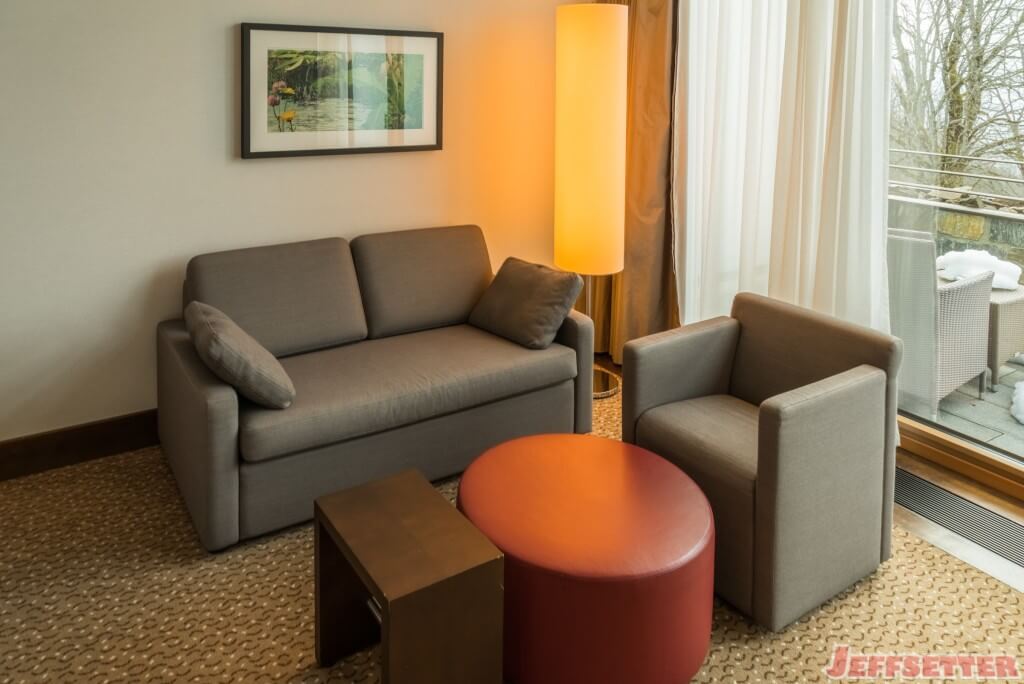 There was a desk large enough for two people to plop down and send pictures of animated GIFs of cats to each other.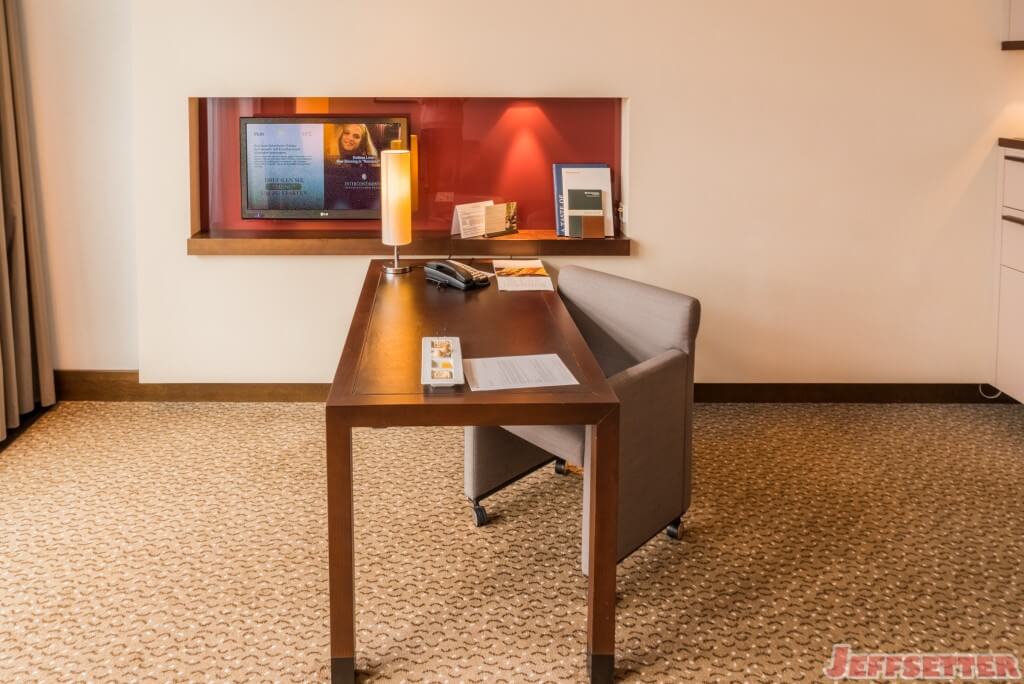 And then there was this welcome gift. Straight out of pinterest. Straight into muh belly.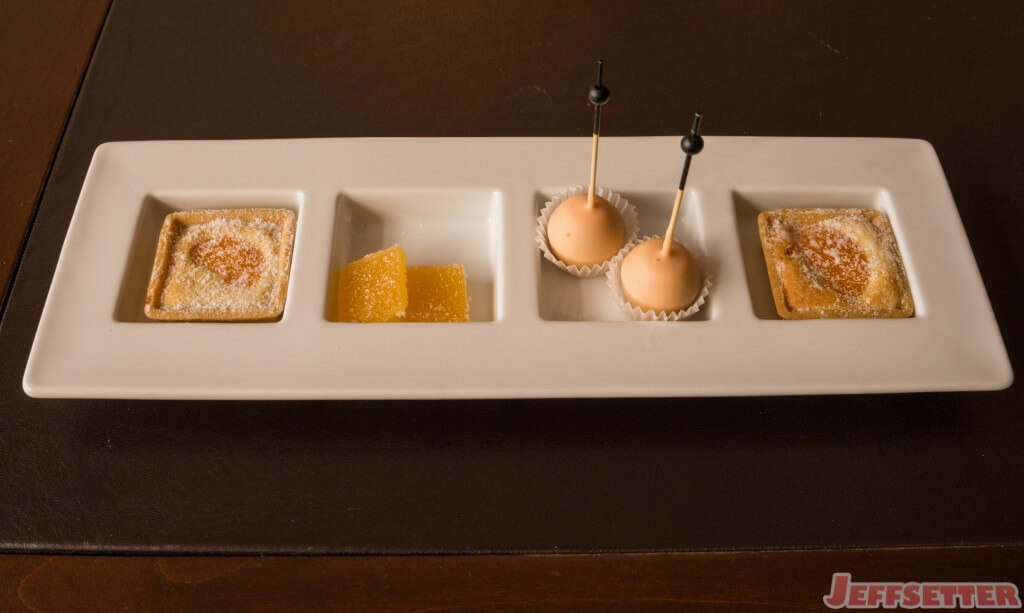 Bring it all together, and this was our temporary home for two nights.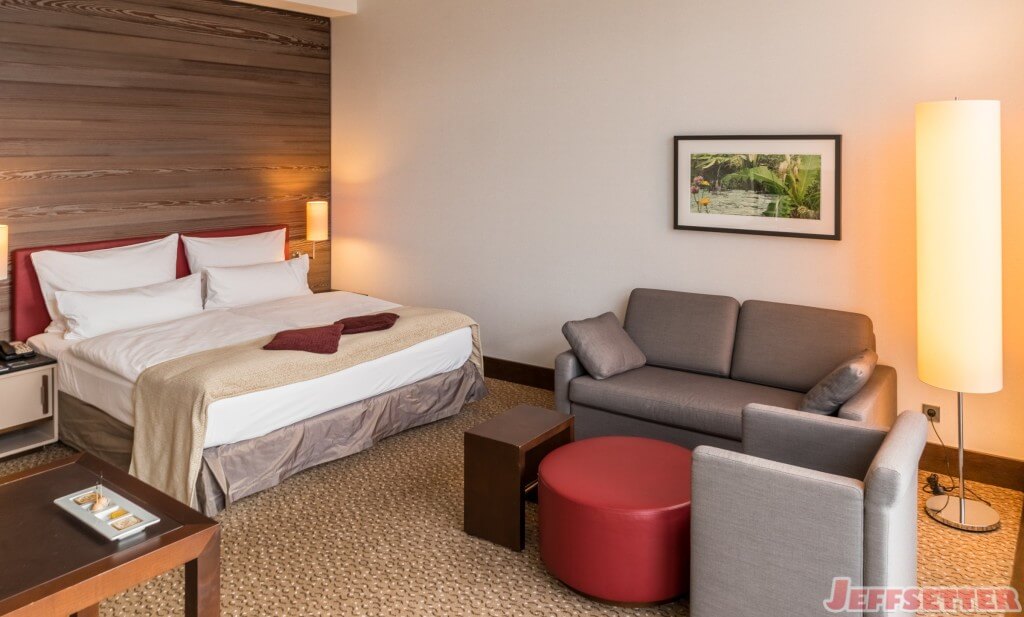 The Views
While many things are distinct about this hotel, the views from your hotel room may be among the best features. In our upgraded room, we had mountain views without lifting a finger.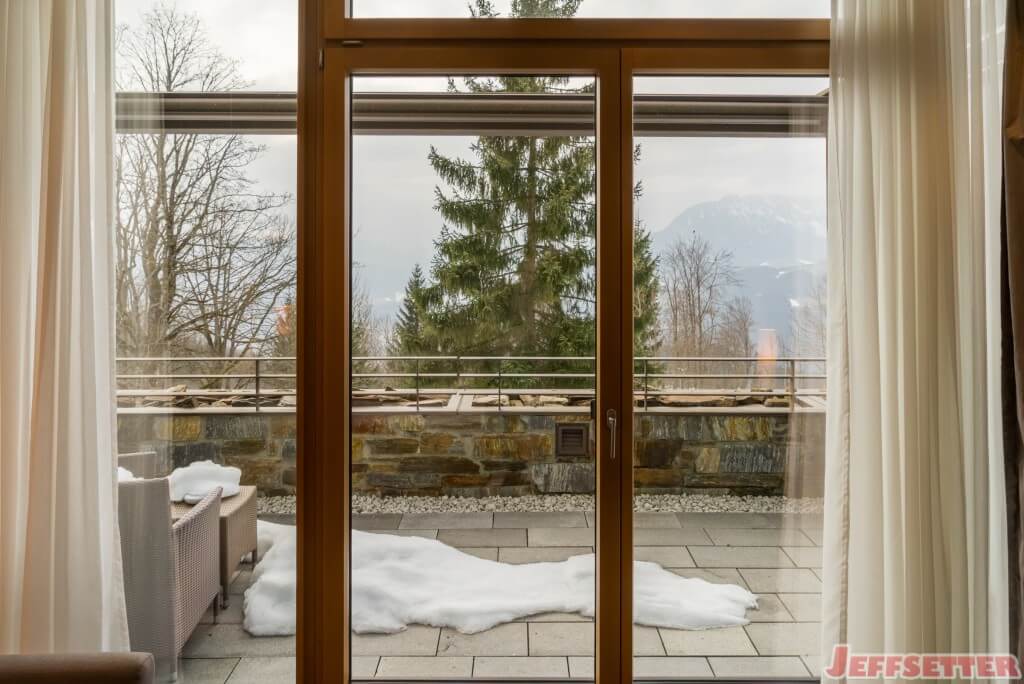 And if we wanted to brave the weather, we could sit outside and enjoy ourselves as well. We didn't.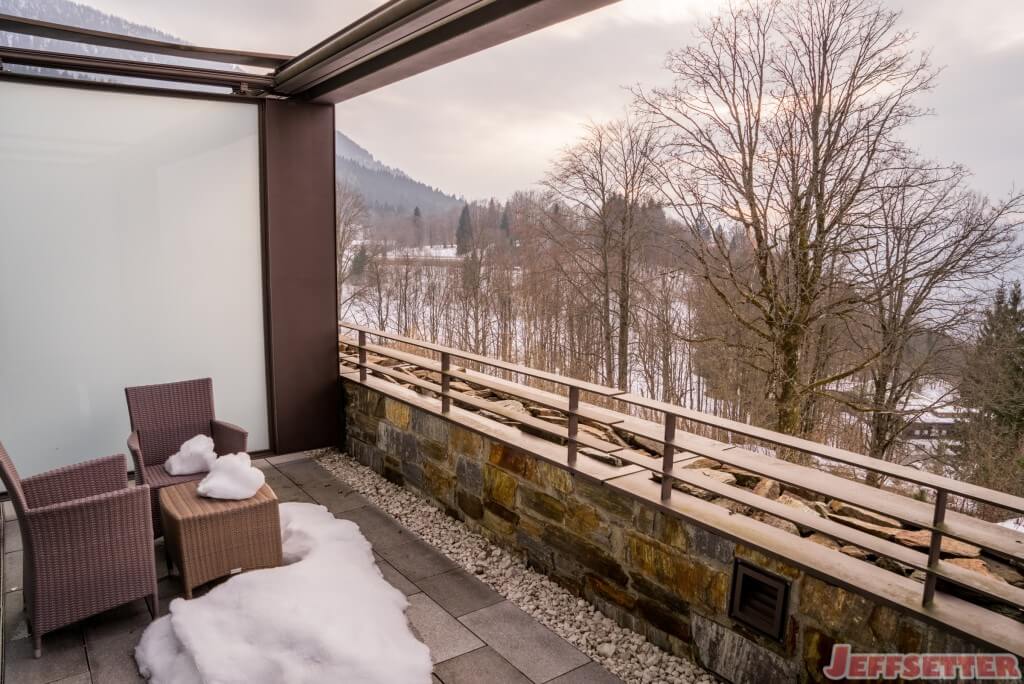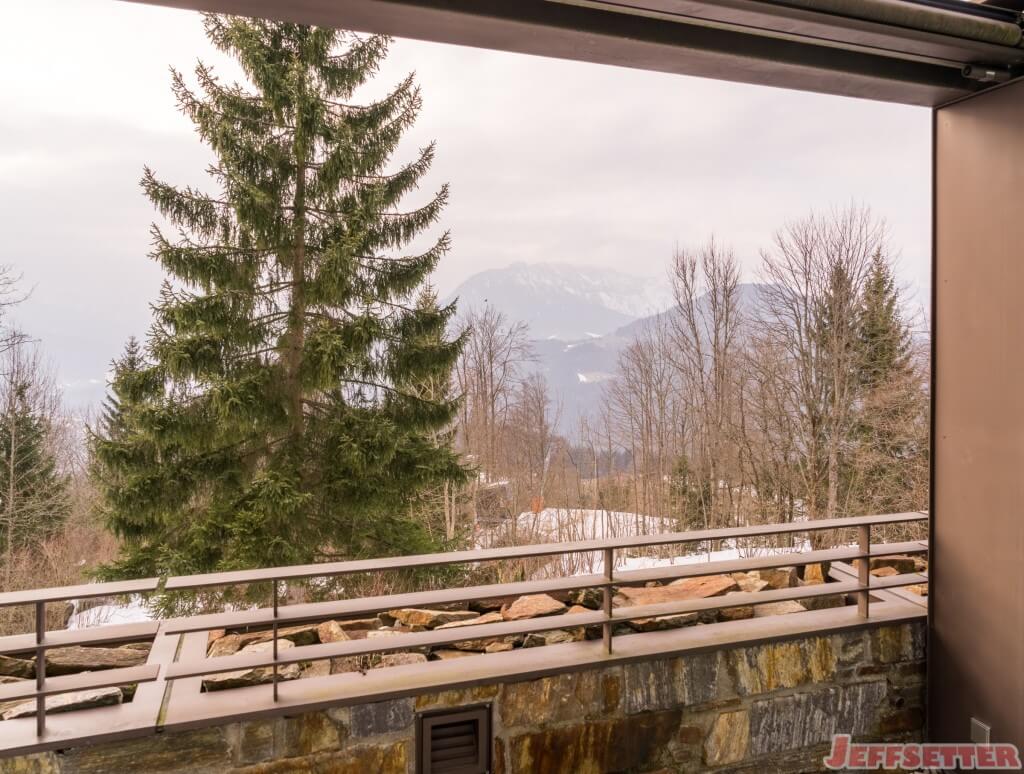 While the sky conditions were a little too cloudy for a great sunset, it was still nice to be able to see the colors from our patio.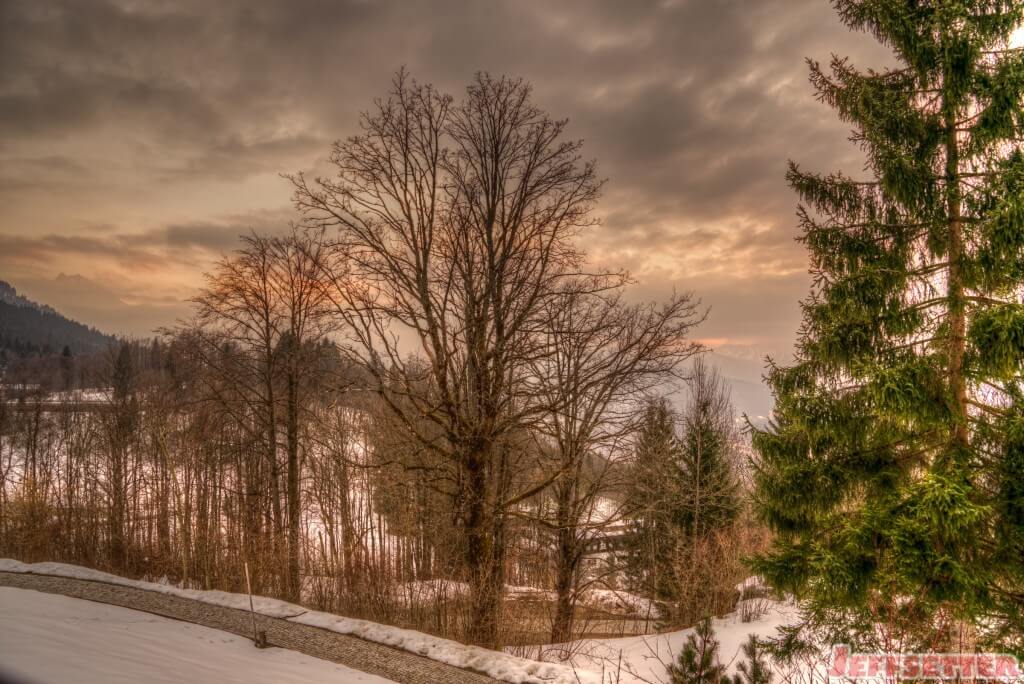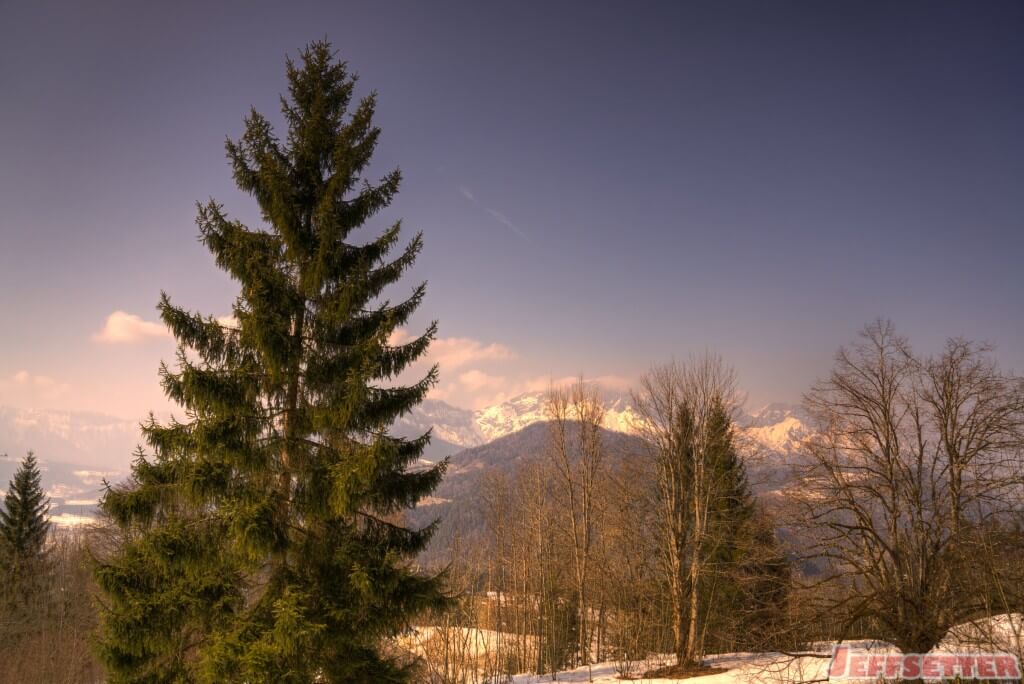 The Bathroom
I know what you are thinking: Please post pictures of the bathroom already!
Well, here you go. There was soap! There were 4 bottles of bilingual toiletries!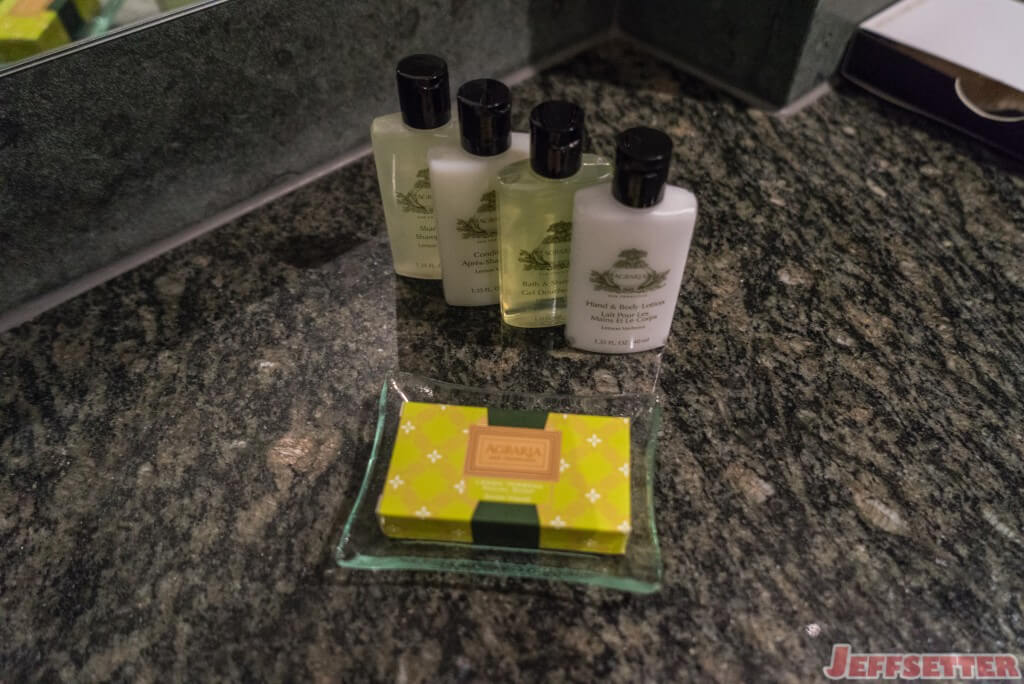 There was a creepy guy taking pictures of himself in the mirror!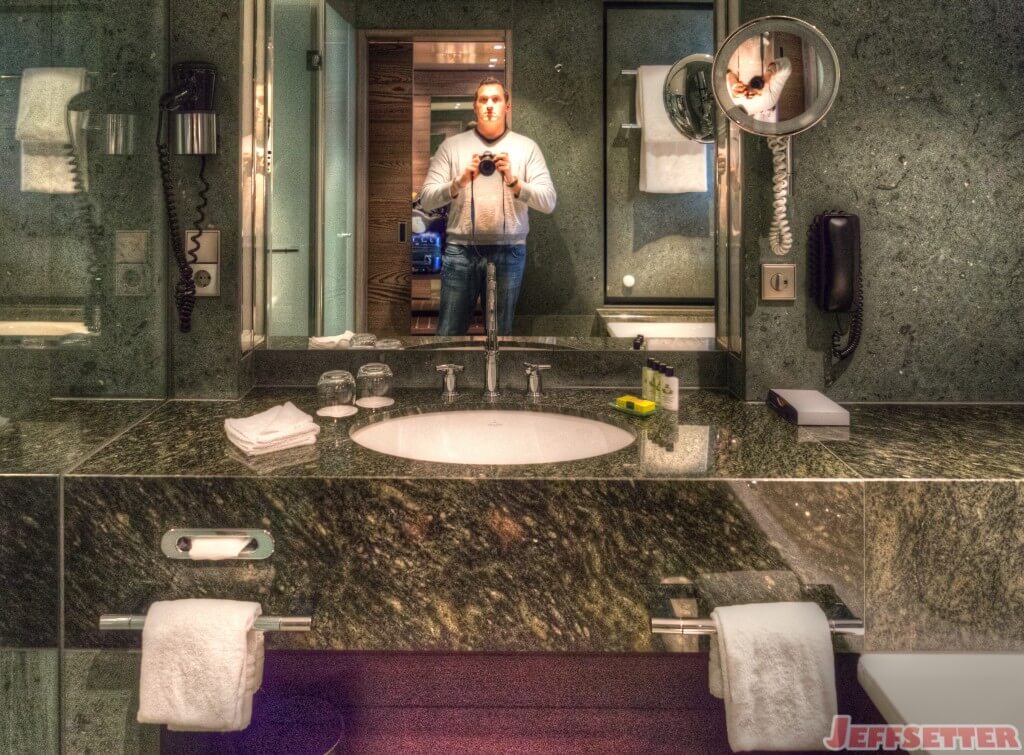 There was a bathtub that probably has never been used!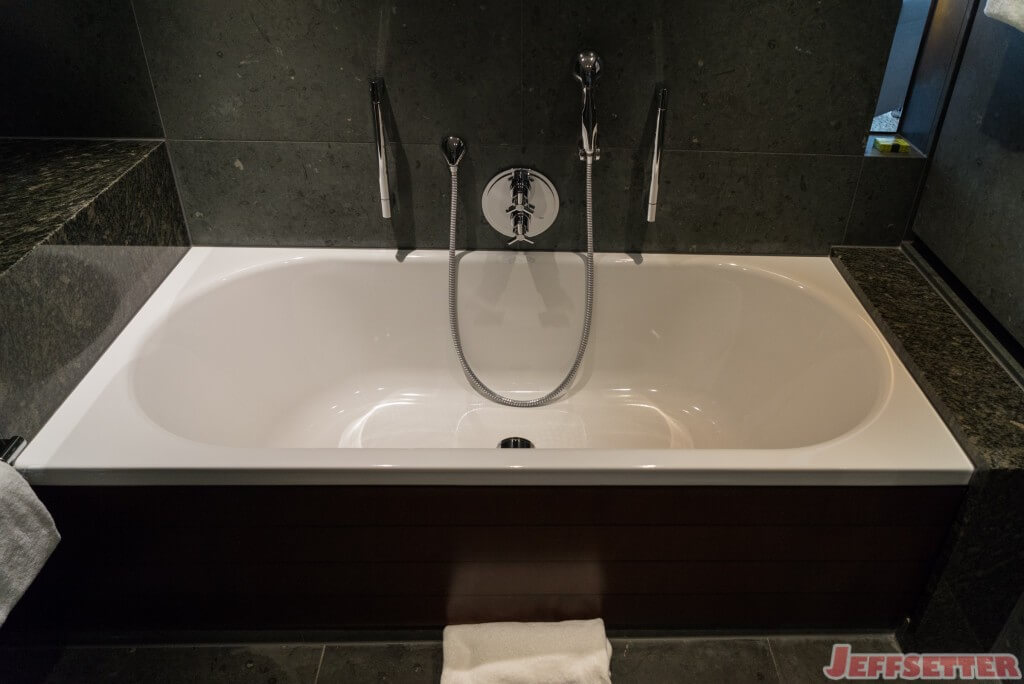 There was a shower that was made of cement!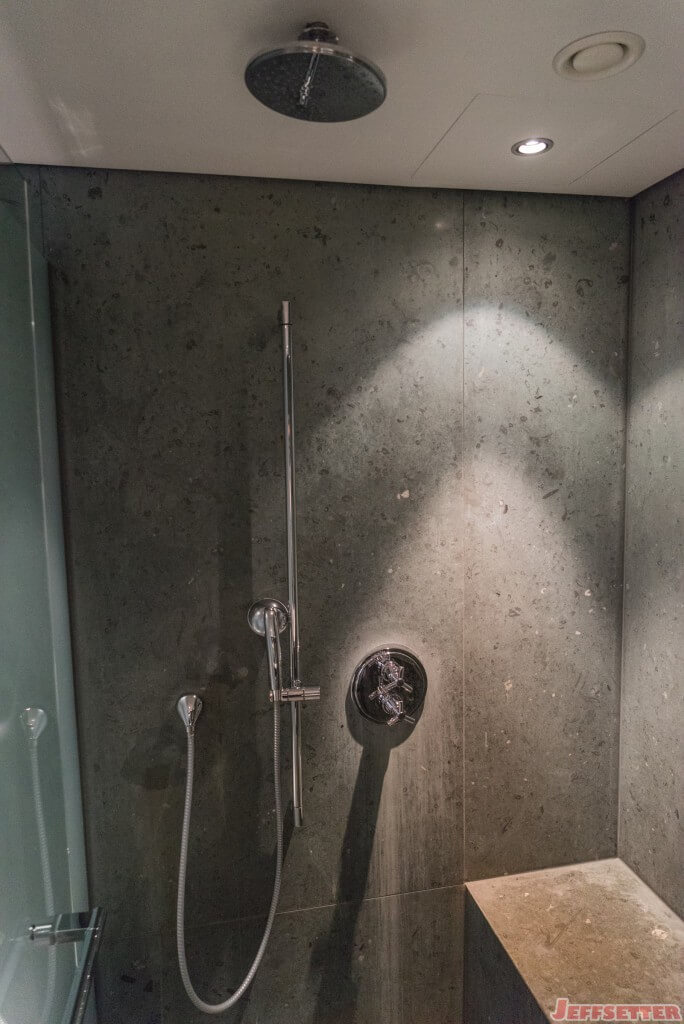 And I mean classy cement. None of that low grade stuff you see on the decaying bridges in America. This was the good stuff.
While all of this may sound sarcastic, this bathroom was awesome. Heck, there was even a heated towel rack!
The Grounds
My second favorite feature of the hotel is how easy it is to walk around and soak in the 360 views of the mountains. There is a pathway wrapped around the hotel, and beauty around every corner.
This visit there was snow everywhere, which both helped provide a majestic setting, but also made it difficult to explore beyond the designated path.
Somehow I managed to get some nice shots though!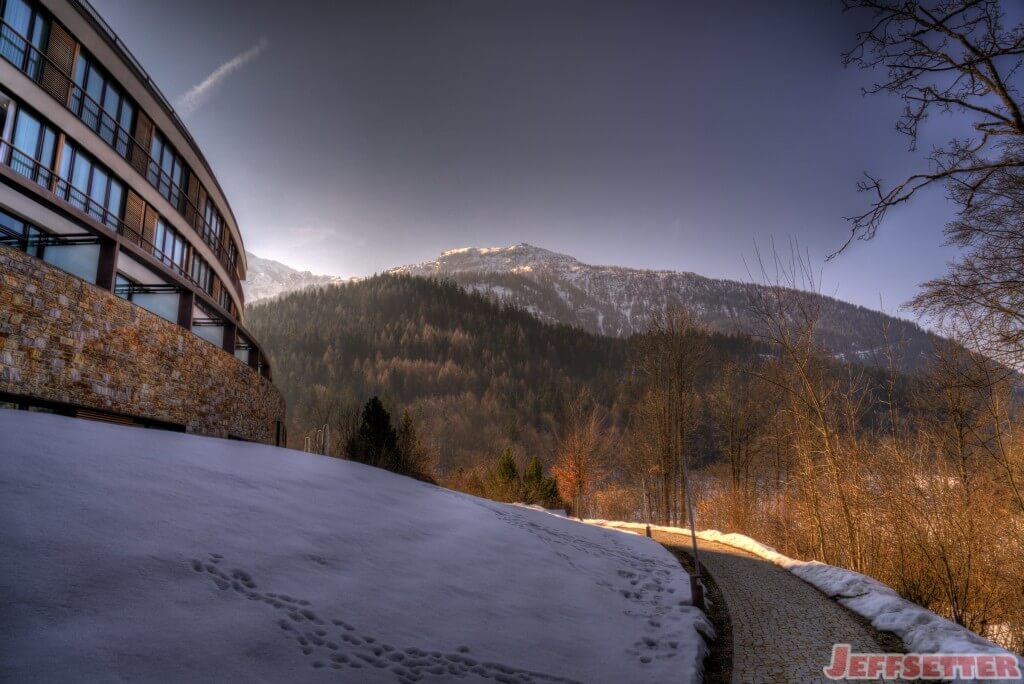 As I said, the hotel features prominently in the landscape surrounding Berchtesgaden. Above, you can see the hotel on the left while also viewing the tip of Hitler's Eagles Nest on the snow capped mountain.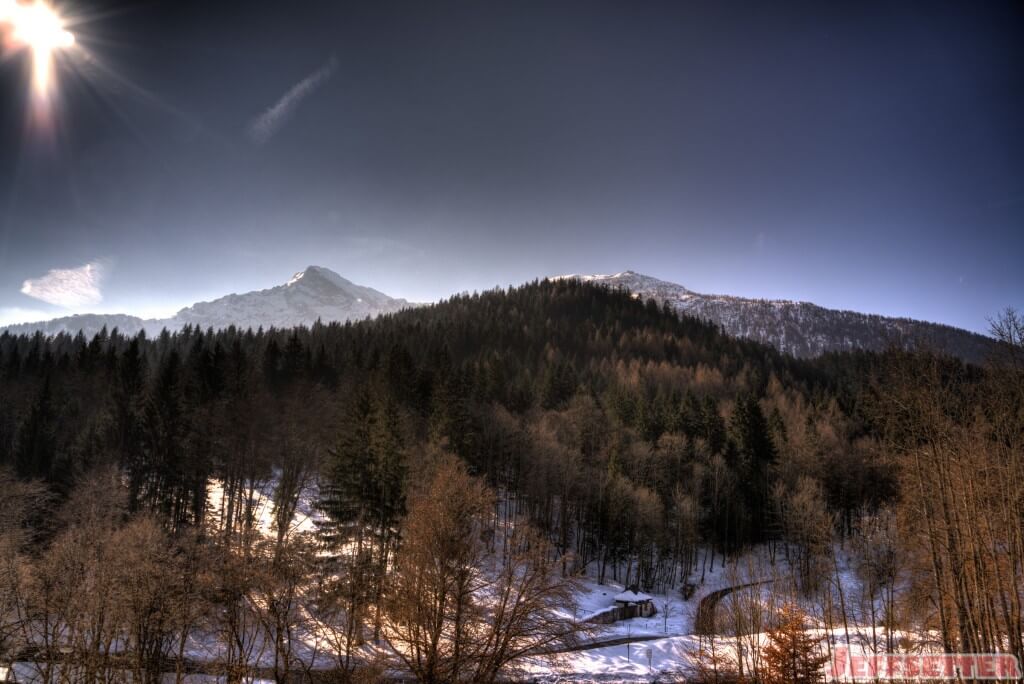 Everywhere you walk there are mountains. Gorgeous mountains.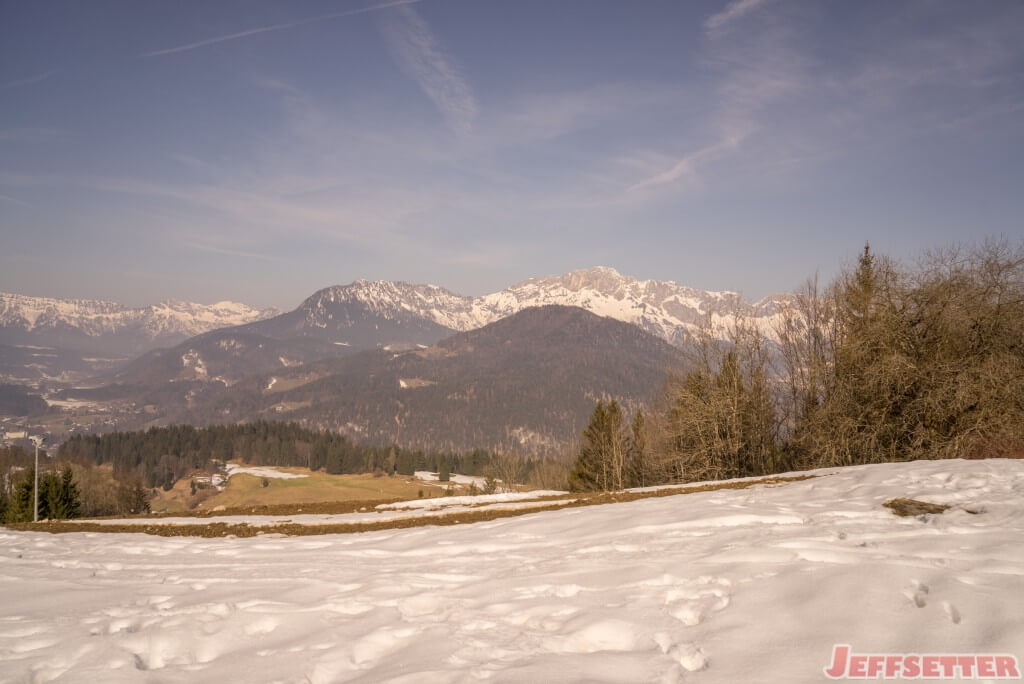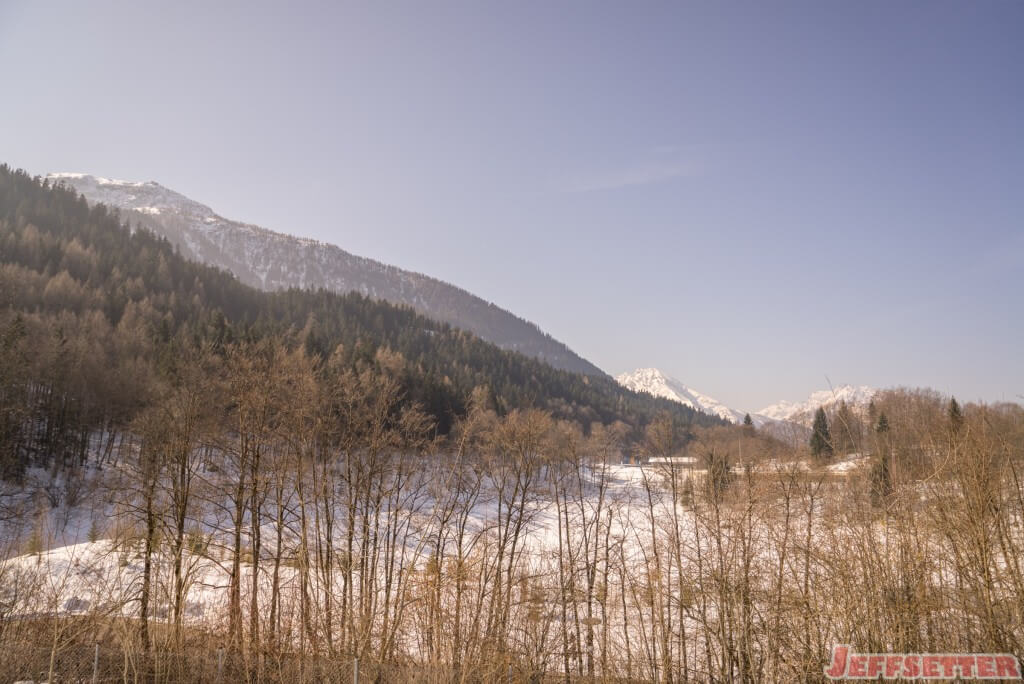 Not bad at all.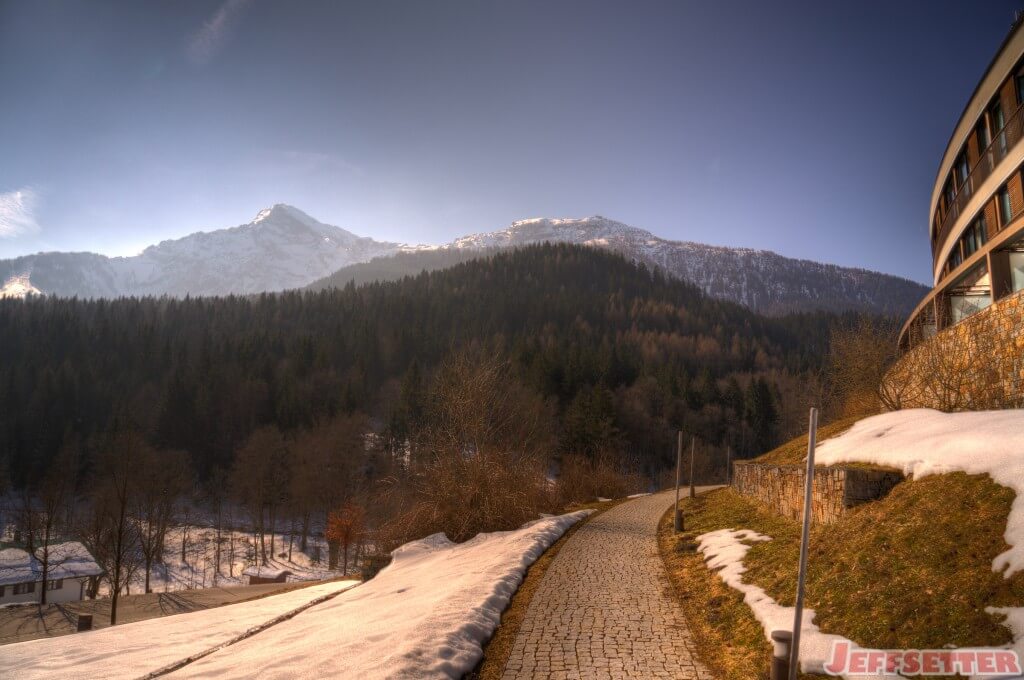 When you complete your 360 walk, you are greeted again by the hotel. Stone all around. Blending perfectly with the landscape. This remains one of my favorite hotels in the world.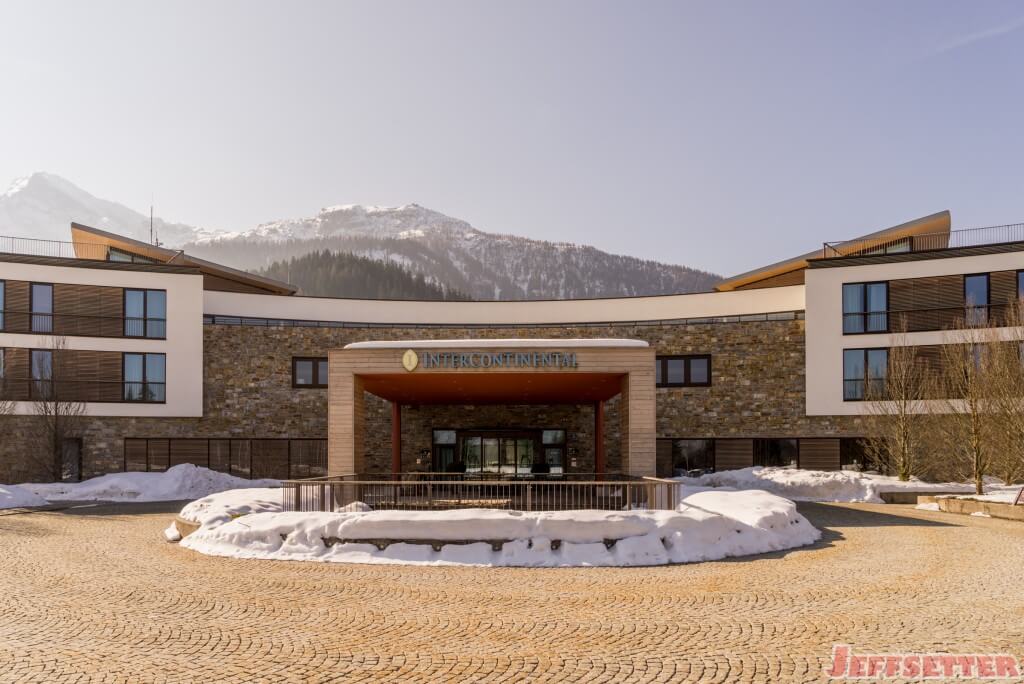 The Food and the Spa
I don't have pictures of the restaurant or the spa. I missed the food, because I didn't want to look weird in front of our friends. I missed the spa, because I didn't want to be creepy.
It would be nice to show you both, because they were fantastic. But I have good news! I did post these photos in my previous review, so here are a few from then just to give you an idea of the excellence. Note that the buffet was not nearly as extravagant in 2015 as it was during our 2012 visit.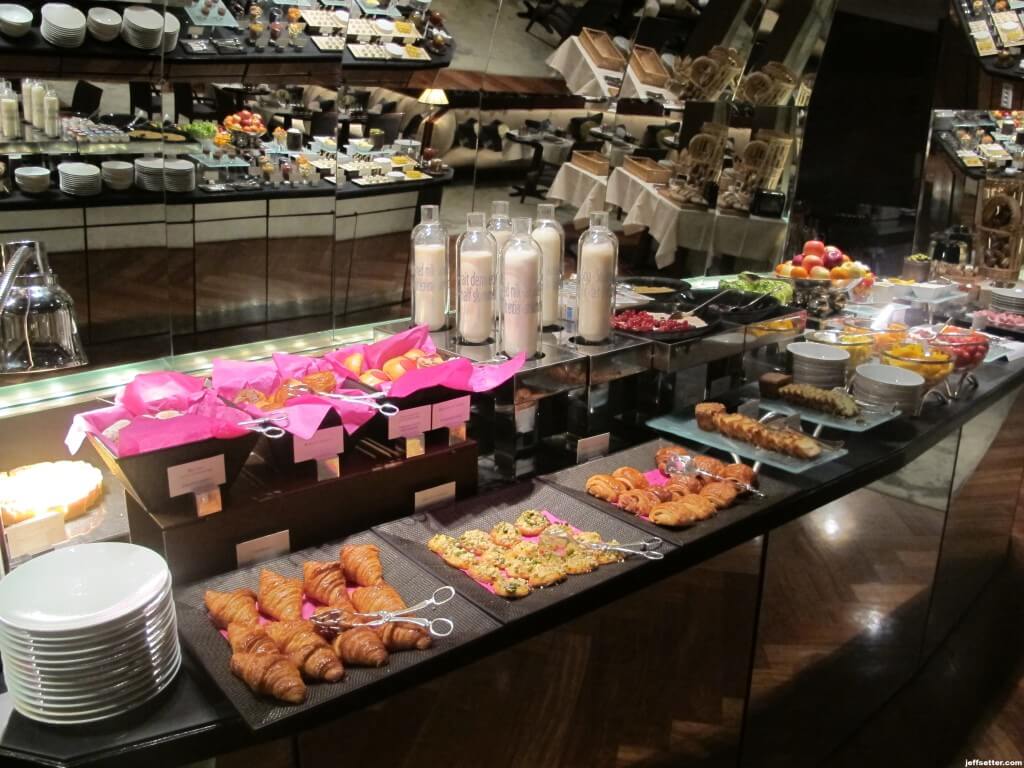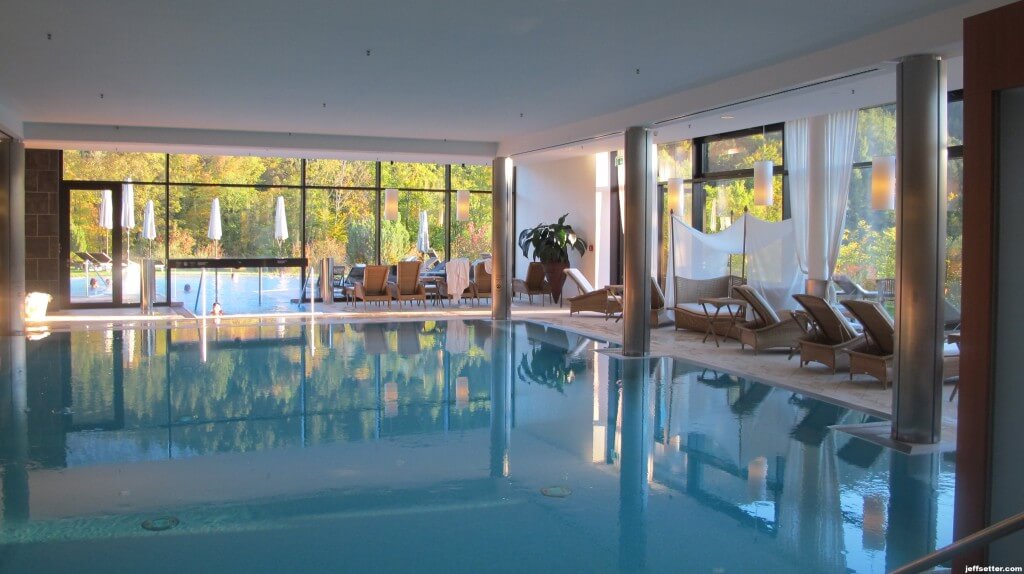 Intercontinental Berchtesgaden Resort is now Kempinski Berchtesgaden Hotel
As I checked out of the hotel, I talked with the reception staff about the change. They seemed very excited for the change, and said it would all be for the better. I am not sure how it could be any better, but I do understand that perhaps there may be some greater benefits for the staff. That could mean more hotel investment, improved facilities or even more subtle changes.
Looking at the prices, a night seems to be a little more expensive under Kempinski. Plus, there is not the same opportunity to spend points for nights, participate in IHG promotions or even use an ambassador free night certificate. That definitely lessens the value proposition for staying here if you are a points enthusiast.
Will I be back? Probably at some point. We love this hotel and are always looking for an excuse to get back to Bavaria!