It's that time again!  International Market Place Restaurant Week 2018 happens this week with more participants than ever.
Here on Oahu, we have two annual restaurant week events.  The first, Restaurant Week Hawaii, is a state-wide event that benefits the University of Hawaii's Culinary Institute of the Pacific.  It occurs every November and includes a long, diverse list of restaurants on all islands.  Our second restaurant week, however, is our newest.  In only its second year, the International Market Place Restaurant Week is meant to showcase the complex's restaurants.  It also serves to make the restaurants more approachable by offering discounted menus during the event.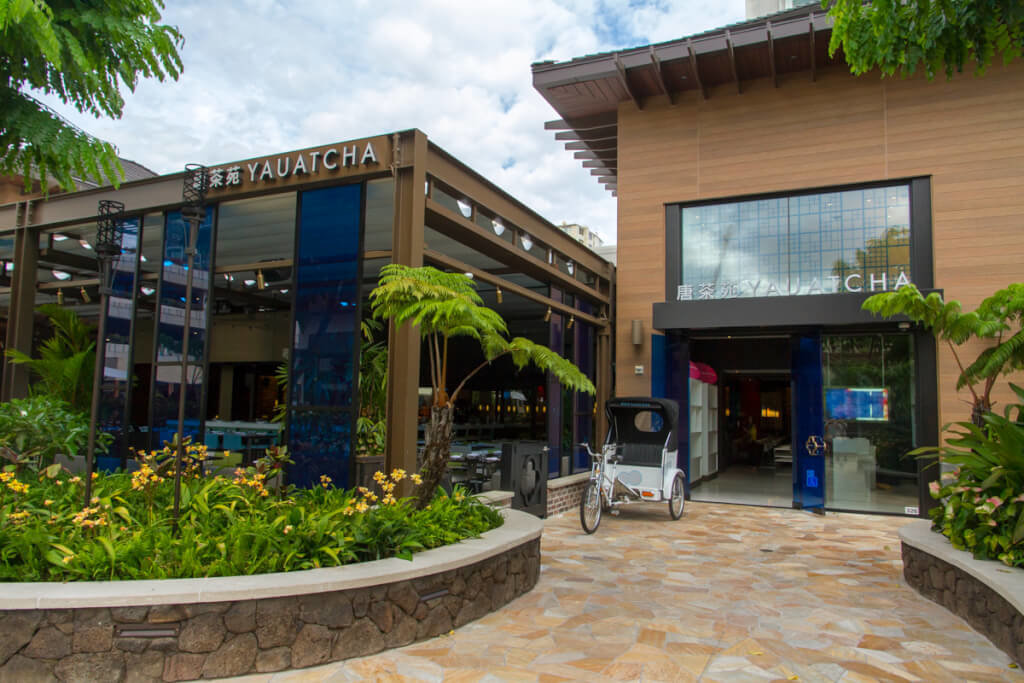 International Market Place Restaurant Week 2018
This year's event is the first in which all of the International Market Place's (IMP) restaurants are open.  As a result, the 2018 event will be IMP's biggest yet, with the broadest selection of restaurants and dishes.  And, like other years, there are events happening during Restaurant Week too.  The first of these is a poke contest on Friday, April 13, which is free and includes samples.  The other event happening that week is a grand, Evening with Michael Mina dinner, featuring dishes from each of his Oahu restaurants.  Tickets for the Mina event cost $175 per person and are available (along with the menu) on Ticketmaster.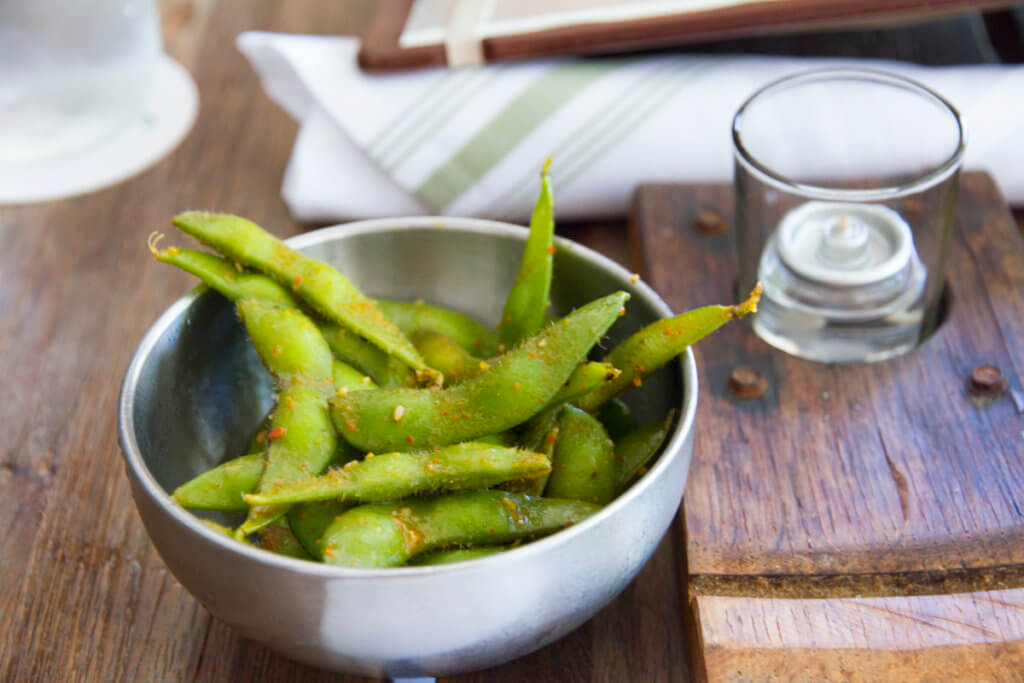 Participants + Menus
In case you're wondering, here's who's participating and what they're serving.
Baku – 4-courses – $55/person
First Course: Baku Salad or Miso Soup
Second Course: Spicy Gokujo Tuna Roll or Raw Hamachi
Third Course:  Petite NY Strip Steak or Grilled Market Fish
Fourth Course:  Homemade Chocolate Truffles
First Course:  Surf & Turf Sampler – Roy's Blackened Ahi, Szechuan Baby Back Ribs
Second Course; choose one of the following:

Braised Lamb Shank; fig & bacon jam, confit marble potatoes
Hibachi Grilled Salmon; squid ink risotto, yuzu peppercorn citrus
Steamed Local Market Catch; scallion ginger, bubu arare mix

Third Course:  Chocolate Macadamia Nut Bread Pudding; bourbon caramel foster sauce
Flour & Barley Brick Oven Pizza – 3-courses – $35/person
First Course; choose one

Tomato Caprese
Arugula & Kale Salad
Meatball

Second Course; choose one

Margherita Pizza
Calabrese Pizza
Kalua Pork Pizza
Genovese Pizza
Shrimp & Penne alla Vodka

Third Course; choose one

Chocolate Mousse
Cannolis
Goma Tei $12.60/person
Choice of:

Yakisoba
Ginger Chicken Cold Noodle

Free milk tea when ordering  one of the above dishes
Herringbone – 3-courses – $35/person
First Course; choice of one:

Local Sahimi
Baja Cocktail
Asparagus Bisque

Second Course; choice of one:

Pulehu Steak
Ahi Poke Flatbread
Spring Vegetable Carbonara

Third Course; choice of one:

Pineapple Upsidedown Cake
Stripsteak – 3 courses – $65/person
First Course:  Classic Romaine Caesar or Instant Bacon
Second Course:  Local Catch or 12oz NY Strip (chef's selection of sides; supplement broiled lobster $25, seared foie gras $28)
Third Course:  Devil's Food Cake
Choose any seven dishes:

Little Lafa – Any Lafa Flatbread
Kai Bar – 2 Spicy Ahi Tacos
Battle Royal – King Crab Slider
International Smoke – 2 St. Louis Style Ribs & Coleslaw
Nana Lu – Caprese or Pepperoni Slice with Side Caesar Salad
Maui Onion Burger – Slider & Fries
Mi Almita – Any Taco & Side Chips & Refried Black Beans
The Ramen Bar – Any Bowl of Ramen
Lamill – Frozen Beverage
Indie Girl – Mini Acai Bowl or Elixir
The Myna Bird – Pina Colada
Beer & Be Marry – Any 16oz Draft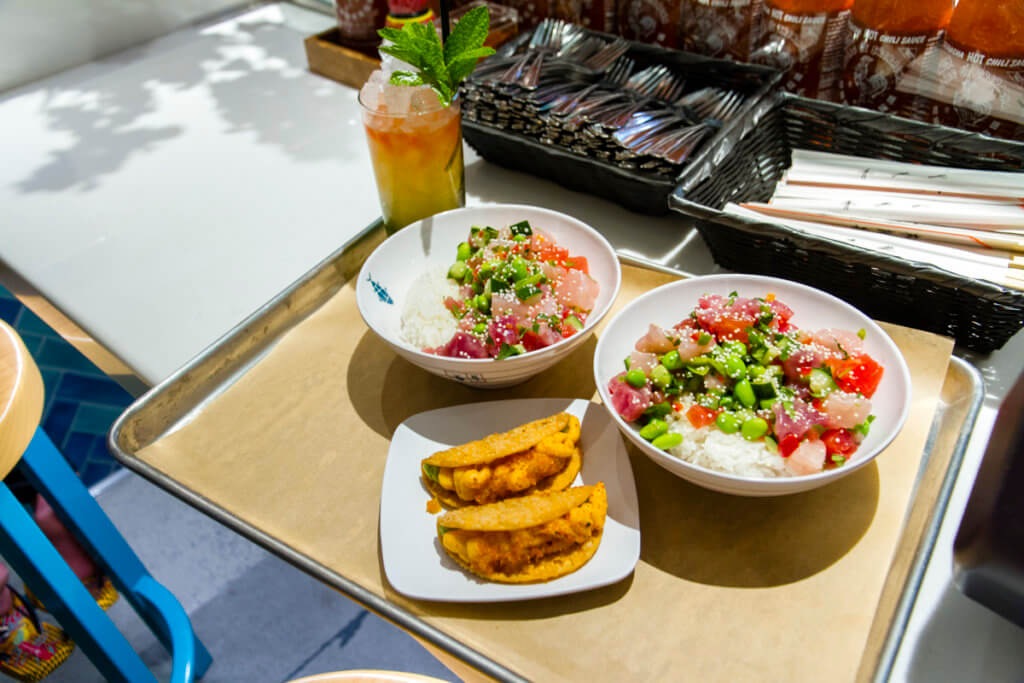 Yauatcha $22/person
Mari's Garden Field Greens
Baked/Fried:  Venison Puff & Roast Duck Pumpkin Puff
Steamed:  Pork and Prawn Shumai + Har Gau + Chinese Chive Flower Dumpling
Chef Vivian's Choice:  2 Macarons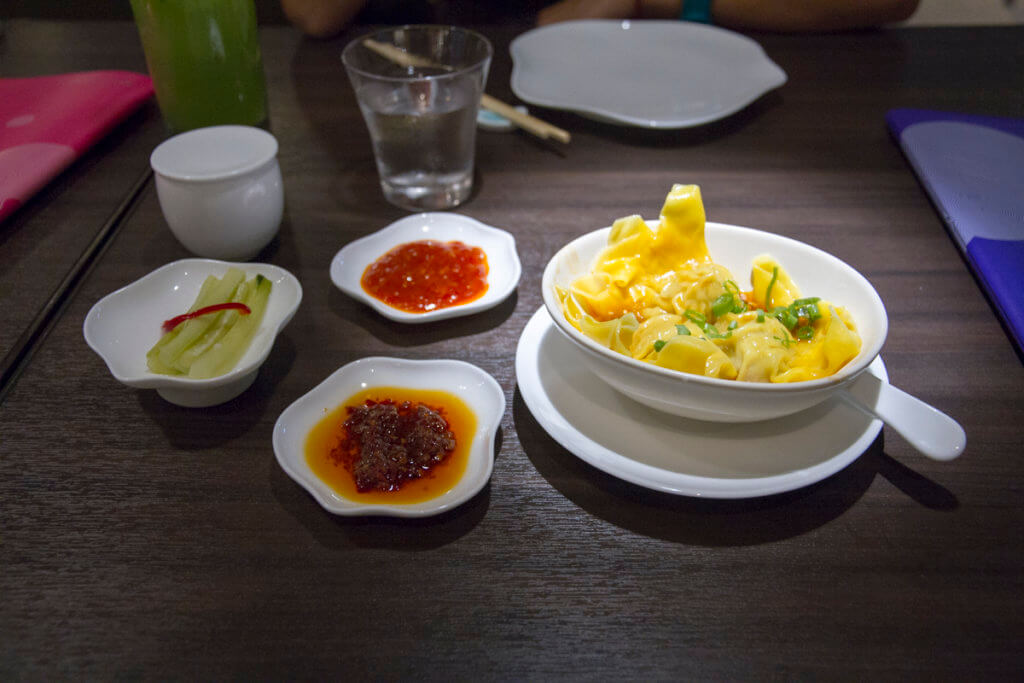 Tip and gratuity are not included in the above prices, so please be sure to tip your server!  Oh, and there is one restaurant not participating: Kona Grill.  This isn't necessarily a bad thing, though.  Mrs. Island Miler and I dined at Kona Grill during International Market Place Restaurant Week 2017.  And, unfortunately, we weren't impressed. Plus, despite the name, Kona Grill is not a Hawaii-based restaurant.  It is, in fact, an Arizona-based restaurant chain.
International Market Place Restaurant Week 2018, Final Thoughts
Even at these prices, the restaurants at International Market Place aren't exactly budget-friendly places to eat at.  But, if you want to try any of them, now's the time.  There are good deals to be had during the event.  This is especially true at pricier places like Stripsteak.  Some places, though, have very chintzy sounding menus.  But, at worst, just order some extra items.  Or, head over to Kona Coffee Purveyors for some awesome pastries!