Island Air files for Chapter 11 bankruptcy protection amid continued losses.
Chapter 11 Bankruptcy Protection
Hawaii's second largest airline, Island Air, has filed for Chapter 11 bankruptcy protection for the first time in its 37-year history.  The cause of the filing, according to the Honolulu Star-Advertiser, was caused by threats of legal action to ground its aircraft.  Island Air says that the filing prevents the threatened action from taking place and will allow them to continue service.  What they're not saying, however, is what the specific reason for the threat is.
My guess is that Island Air is continuing to experiences losses and couldn't keep up with its aircraft lease payments.  Especially since the airline recently renewed its entire fleet and began an aggressive expansion push.  For its part, though, the Airline has said that things will be business as usual.  Flight schedules will continue normally, nor will their frequent flier program be impacted.  Further, the Airline says it'll also continue to offer its Kupuna & Keiki Saver Fares, Island Biz corporate travel program, and military and group travel programs.
A Turbulent History
Island Air was originally founded as Princeville Airways in 1980.  The Airline initially flew between Honolulu and Princeville, Kauai.  It later expanded service to include flights to Hana, Maui; Hoolehua, Molokai; Kahului, Maui; Kamuela, Big Island; Kapalua, Maui; and Lanai City, Lanai.  Then, in 1987, Island Air became part of the Aloha Airlines Group.  However, Island Air continued to serve the same routes as Aloha Air's commuter airline, Aloha Island Air.  But, as we all know, Aloha Airlines fell into financial trouble in the early 2000's.  So, in an effort to remain viable, Aloha Airlines sold Island Air in 2003.  Island Air commenced independent service in 2004 as Hawaii's then third largest airline.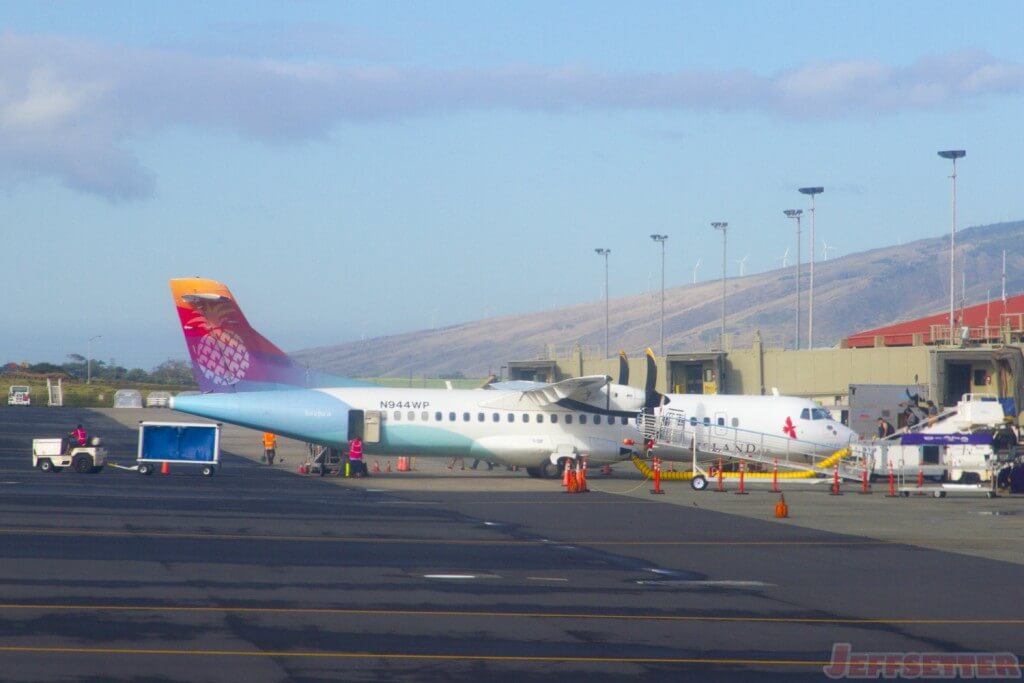 During that time, much has changed.  We've seen the rise and fall of Mesa Air's go! (which pushed Aloha out of business), as well as the rise and fall of Mokulele Airlines.  go! eventually existed the Hawaii market altogether, while Mokulele is back down to a small fleet of Cessna Grand Caravans.  And during that time, Island Air changed hand another two times and scaled back service immensely.  At one point the Airline was flying exclusively between Honolulu and Kahului.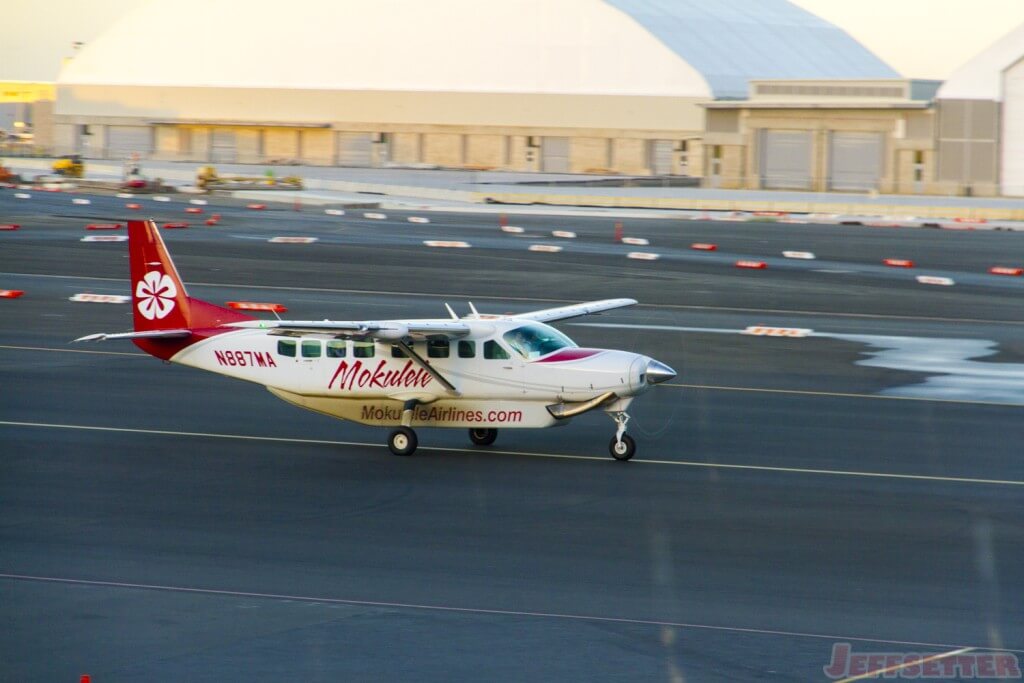 But today, Island Air is back to serving both Lihue and Kona from its base in Honolulu.  And the Airline is considering commencing service to Hilo once again too.  However, Island Air will not be returning to smaller airports like Hana, Lanai City, and Hoolehua.  Their new Q400s are too large for these routes, and the Airline has since ceded service to Ohana by Hawaiian and Mokulele.
Island Air Files for Chapter 11 Bankruptcy, Final Thoughts
While I doubt I'd ever fly Island Air (I'm not a fan of turboprops), I really hope the Airline can regain profitability.    Traditionally, Hawaii has always had at least two inter-island carriers; that is until Mesa Airlines came in and screwed everything up.  And maintaining at least two carriers will help to ensure prices remain at least somewhat reasonable.  But if Island Air were to fail, that would likely mean higher prices for anyone traveling inter-island.  Yes, Southwest Airlines did say they're considering inter-island service for Hawaii.  However, even if they do, they've already stated that such service would be limited.  And if Southwest does enter the inter-island market and Island Air does manage to hang on till then, it'll probably put Island Air right back into bankruptcy again.
This isn't an easy time to be an airline in Hawaii.  New competition, the likes of which have never been seen locally have been entering the market quickly.  And with 17 straight quarters of losses, Island Air is in a precarious position.  But I'm hoping they'll pull through.  In fact, I hope to one day see Island Air become a mainline rival to Hawaiian, just as its former parents Aloha Air was before.