In my last post I discussed flying Hawaiian Air inter-island.  Today I'll be going over the other two carriers with schedule inter-island service, Island Air and Mokulele Airlines.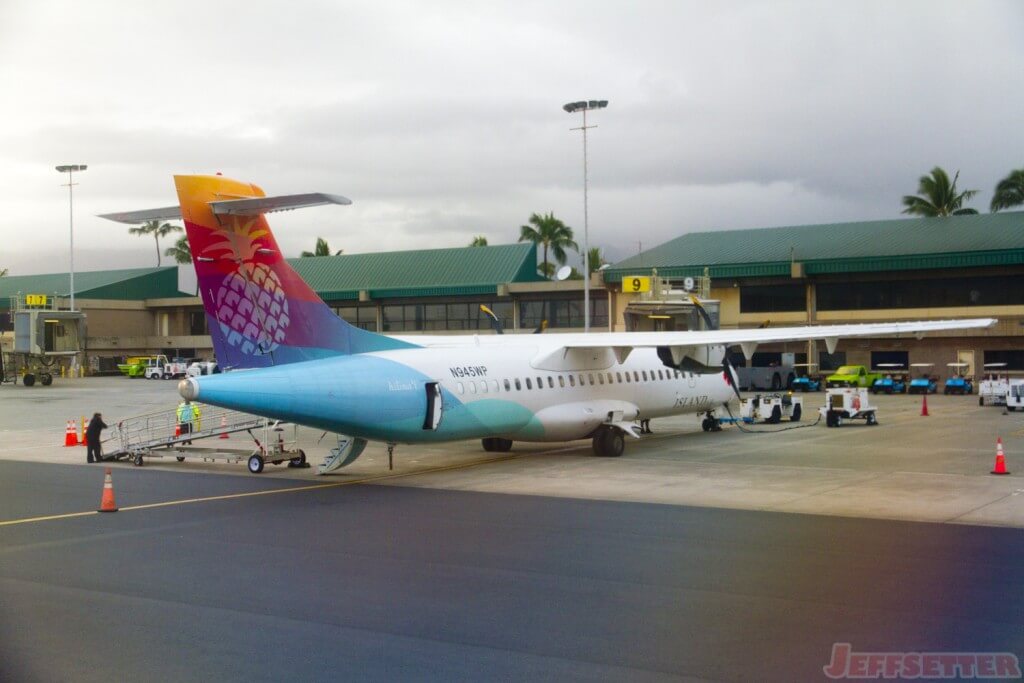 Island Air is Hawaii's second largest airline.  They operate a fleet of ATR 72-212 aircraft, which are larger than those operated by Ohana by Hawaiian.  The airline, once the commuter unit of the defunct Aloha Airlines, used to operate an extensive route network to all of the islands.  Today Island Air is as shadow of its former self operating, get this, to just TWO destinations out of its sole hub in Honolulu:  Kahului & Lihue.  It does, however, have a frequent flier program; Island Miles.
Island Miles awards members 500 miles per segment, with roundtrip award tickets requiring 6,000 miles.  The program does have one partner, United MileagePlus, which requires the same number of miles for award travel on Island Air as it does on Hawaiian.  This means an economy roundtrip award ticket is 12,000/24,000 miles, while first class will set you back 17,000/35,000 miles.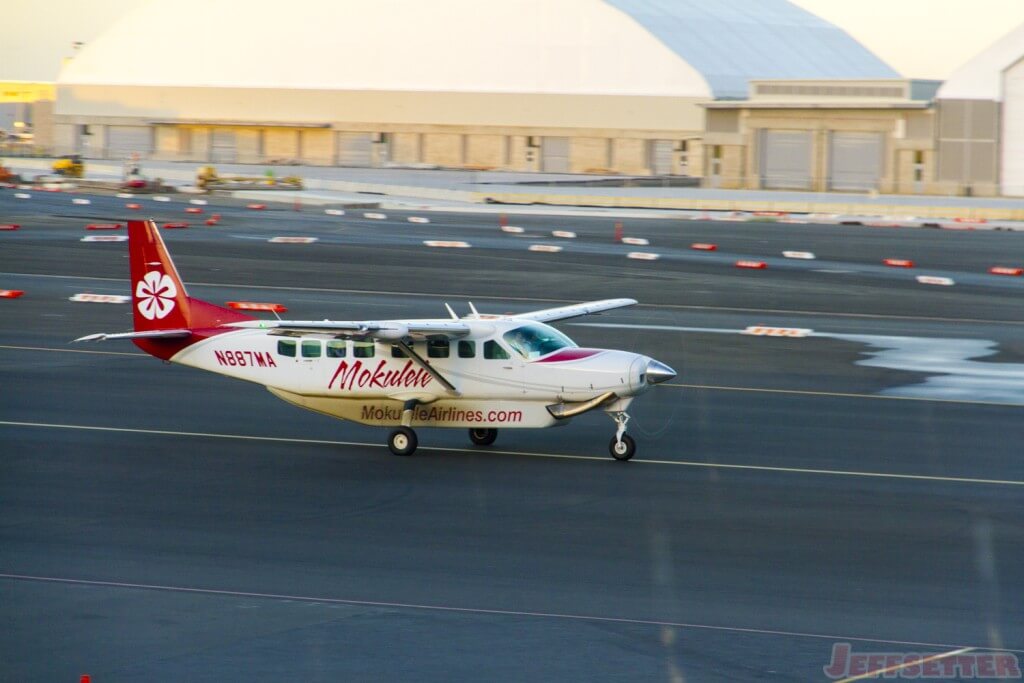 Mokulele Airlines is an even smaller carrier than Island Air, operating a fleet of 208EX Grand Caravans to a really diverse collection of airports across the state: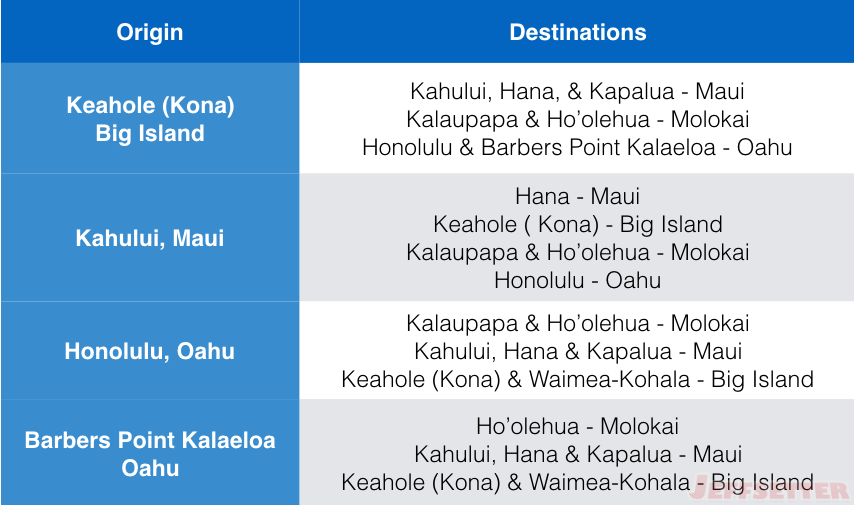 As you can see, Mokulele does a lot of point-to-point flying, with many destinations being smaller airports.  Their primary hub is in Kona, while Kahului and Honolulu are its two focus cities.  Barbers Point Kalaeloa isn't a focus city, but is a bit disconnected from the rest of the network.  Many of the flights listed above require a stop, but there are a good number of nonstop flights as well.  Given the airlines fleet, these flights will definitely be the slowest and least comfortable, but on some routes, they're you're only option.
In terms of frequent flier program, Mokulele's program is calls 'Imi Loa.  The program isn't based on miles, but segments; for every 12 segments members fly, they'll earn 1 free segment.  If you're going to book a flight on Mokulele to Hana, Maui, or Ho'olehua, Molokai, however, you should check with your hotel to see if they offer a package deal.
I've never flown on either of these carriers; my last turboprop inter-island flight was on the defunct Mahalo Airlines.  Both airlines have admittedly struggled in the recent past, though Mokulele seems to have stabilized.  Island Air is currently re-building after it fell to a single destination (Kahului), and recently being sold by its former owner, Larry Ellison.  The airline has had it rough since Aloha Airlines went out of business, but I hope they'll strengthen to become a true competitor to Hawaiian.
Ultimately, the airline you decide to fly inter-island will depend on your destination, schedule, budget, and personal preference.  Would I fly either airline?  Honestly, probably not.  I prefer the jet service and the scheduling flexibility that Hawaiian offers.  Of course Hawaiian's partnership other frequent flier programs is also a (huge) plus.