Last updated on January 20th, 2017 at 01:15 am
Emilia Delizia, a travel planner company focusing on gourmet food tours in Italy, contacted us about taking an Emilia Delizia food tour in Italy in exchange for writing a post about our experience.

Coincidentally (or perhaps it was fate), Mr. J was speaking at a conference in Italy the following month. Perfect timing.
And what's more perfect, Mr. J and I love food and wine! Obviously, we accepted this generous experience.
Mr. J and I enjoyed the Foodie Delight Tour. In fact, we enjoyed the tour so much we are doing several posts on the tour instead of the one required post.
Just too much delicious goodness for one post. What can I say? I love food, especially Italian food.
About Emilia Delizia
Emilia Delizia is a gourmet food tour company offering tours in Emilia Romanga (Bologna, Modena and Parma) among other Italian cities. The food tours range from harvesting and hunting to cooking to tasting. With Emilia Delizia you can see and participate in all stages of the foodie experience depending on your interests.
The company offers more than just food. Emilia Delizia offers accommodations options. If you have the need for speed, you can take a tour of the Ferrari factory and test drive a Ferrari.
You can chose the day of the week and the size of the tour (2 people to coach buses). Working with the Emilia Delizia team is stress free, and they are happy to talk to you about customizing your tour.
For example, we booked the Foodie Delight Tour, but I wanted to add on accommodation and a winery lunch. Talking to Gabrele Monti and working with her to schedule the tour was easy. Unfortunately, the bed and breakfast options were booked for when we would be in Italy. So we ended up staying at the conference hotel in Bologna (boo).
Emilia Delizia Food Tour
Mr. J and I loved the Foodie's Delight 3 Food Tour.
The tour starts at 119 EUR per adult person and requires a minimum of two people for online registration. If you are a single person, then I would contact the company directly and ask about options.
On this tour you participate in three food tour and tasting experiences: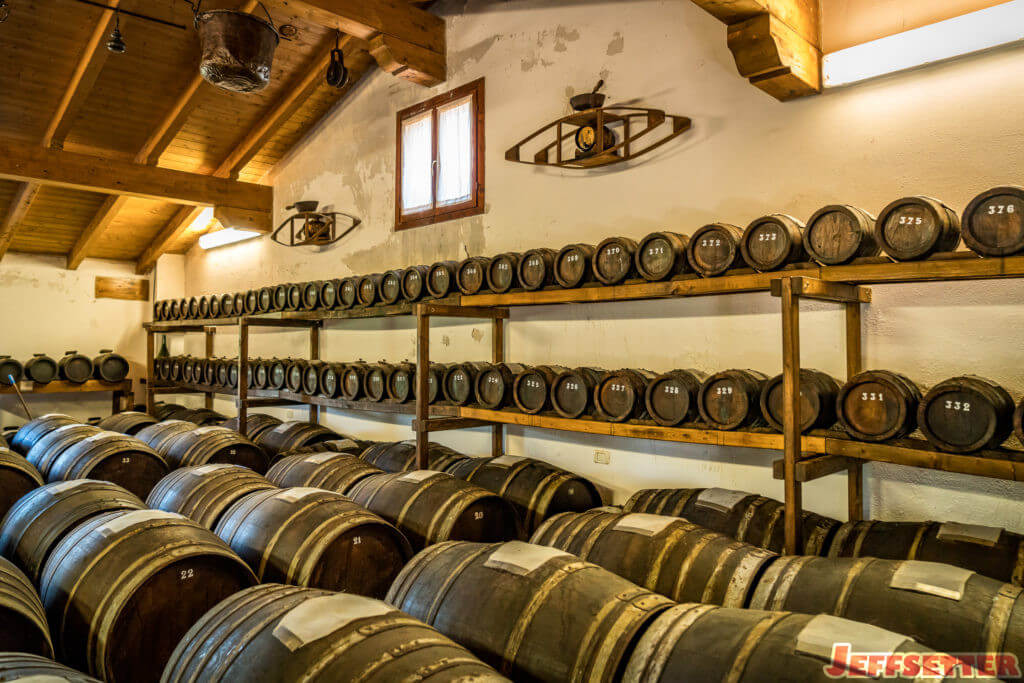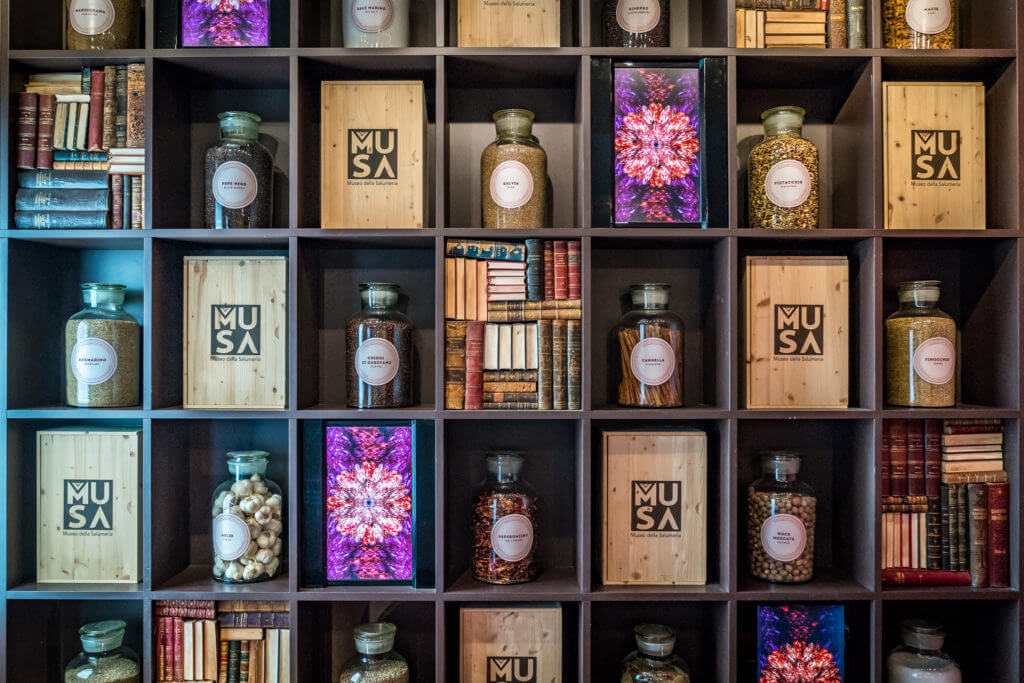 The tour begins in Modena. Modena is a great little town. Since the tour ends around lunchtime (if you don't do the winery lunch), I suggests staying and spending the afternoon walking around Modena.
We were staying in Bologna at the conference hotel, so we took the train to Modena. The train ride is about 15 minutes and cost 2.50 EUR per person each way.
Emilia Delizia will arrange transportation from your hotel for an additional fee. However, I recommend just taking the train if you are in Bologna. It's much more cost effective and very easy.
Paolo, our amazing guide, picked us and another couple up at the Modena train station in a luxury van.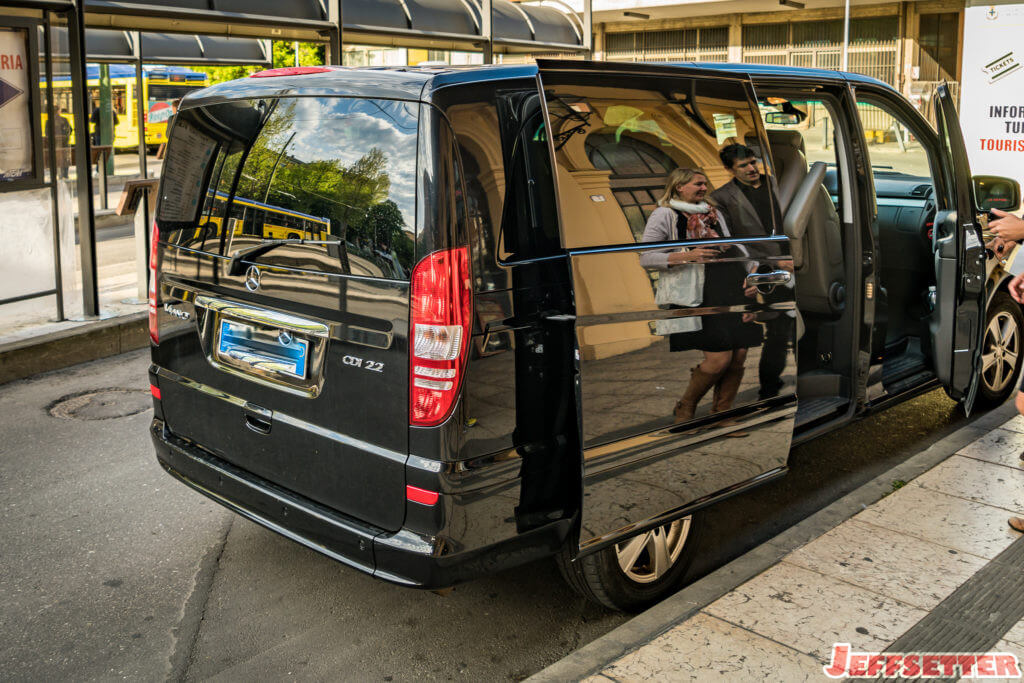 This tour was the perfect size with just us and another couple from Hong Kong. We prefer small tours as opposed to the large coach bus tours.
Once settled in the van we were off to our first stop – a cheese production facility.
Paolo our tour guide conversed  with us in perfect English about the area and life in general.
At the cheese production facility, we learned about the cheese making process while watching it in action. Once the morning cheese is made, you stop to taste the delicious product with the option to purchase a variety of cheeses.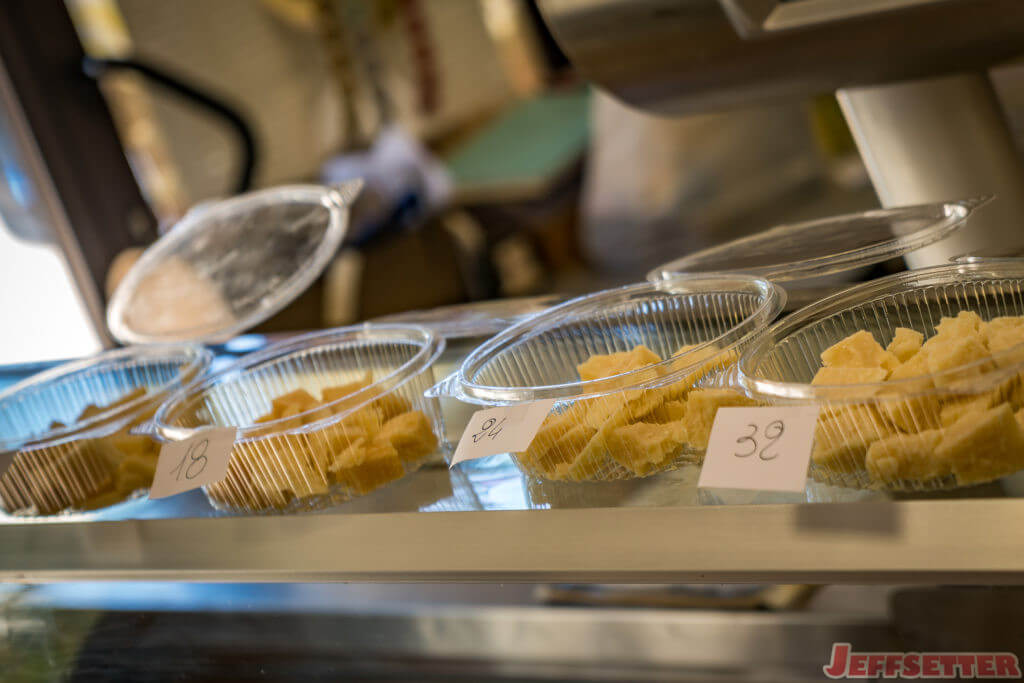 Full of cheese we headed onto see how balsamic vinegar is made. We arrived at the traditional Acetaia to learn about the grapes, the process and the tradition. Pretty amazing to hear how the tradition was started and then expanded.
After a brief tour of the Acetaia, we tasted several balsamic vinegars. We had the opportunity to purchase as well. I convinced Mr. J that I NEEDED a few bottles. We also got a couple for wedding gifts.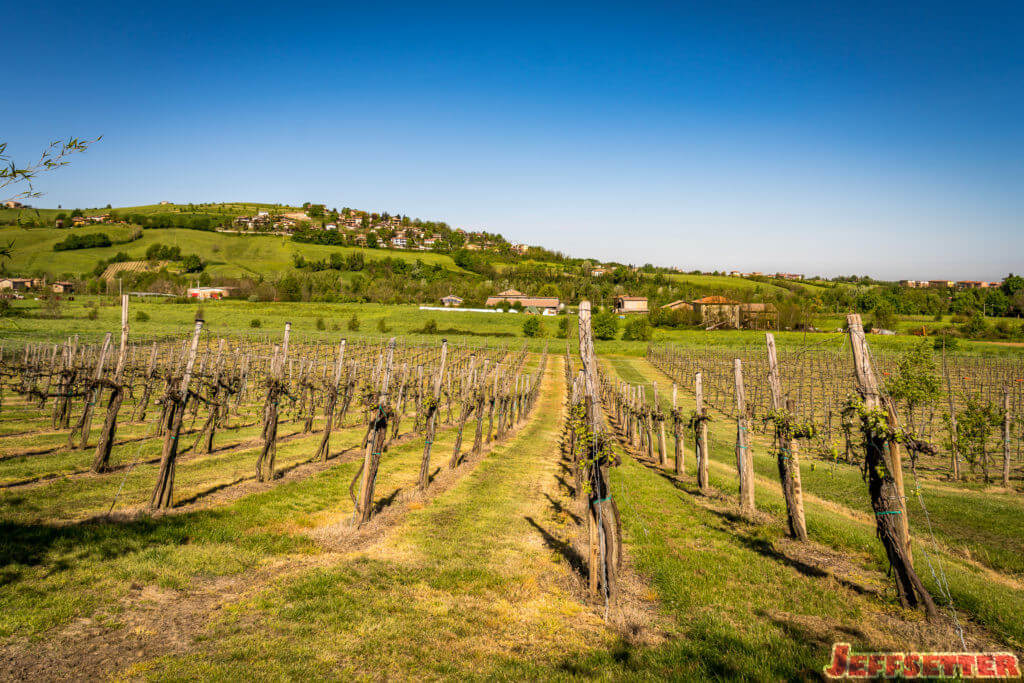 Then we headed on to our third stop, the meat museum.
It was really interesting to learn about the making of the cured meats. The Museo della Salumeria is the first museum of charcuterie in Italy. Here we learned how to process, tie, cure, test and slice charcuterie.
Our tour attention span was rewarded by a large plates of slaty meaty goodness.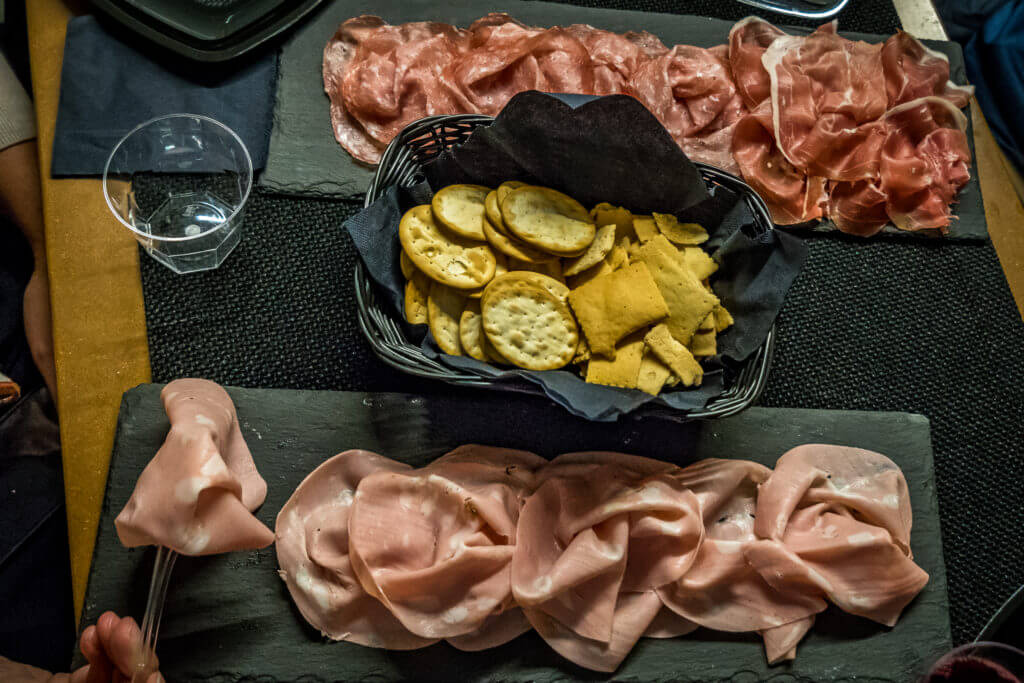 As an added bonus, we stopped by a small organic winery for a wine tasting and lunch. I have never been so full! They put out an amazing shared plate style spread, and the wines were nice too.
The scenery was just beautiful. Paolo let us wander around the property for a while to walk off our lunch aka our meat comas.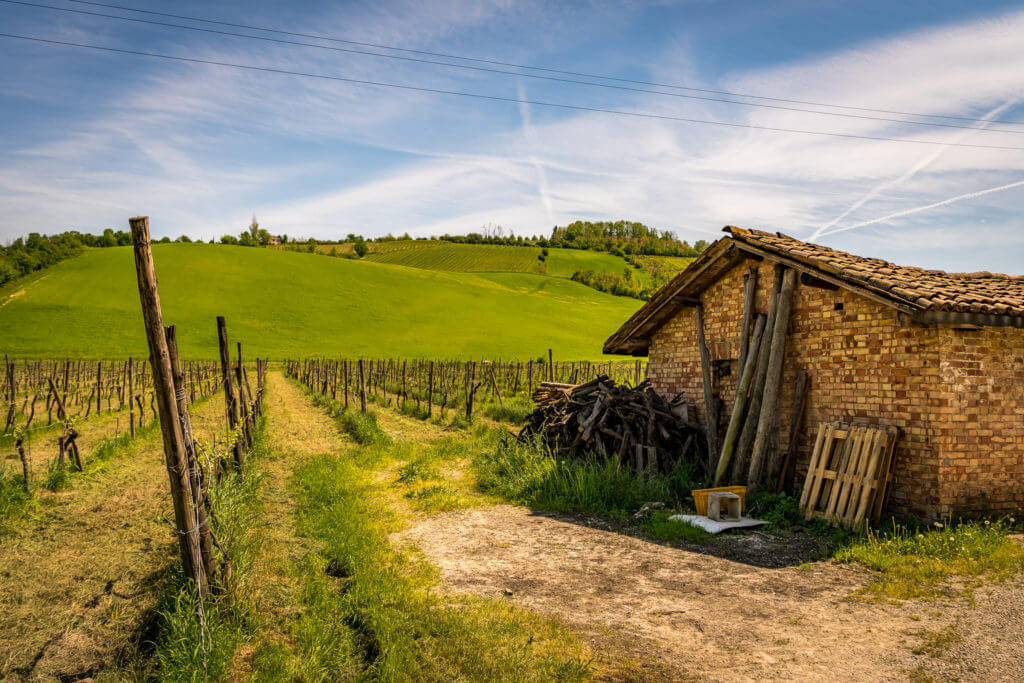 Recommendation
We absolutely loved this tour. Although, I think it would be hard not to like a food tour, but I suppose it happens.
We learned history, tradition and culture through the food of this area. I would love to try one of their cooking tours or a tour in another city, the next time we are back in Italy. And oh, we will go back. Also, we can't say enough good things about Paolo, our tour guide. He was full of knowledge and happy to answer any questions we had.
I, also, think the pricing is extremely reasonable for the experience and convenience, especially compared to other food tours we have considered.
Thank you to everyone at Emilia Delizia for hosting us!
You can see more photos and details of each stop here:
Stop 1 – Parmigiano Reggiano Cheese Making
Stop 2 – Balsamic Vinegar Tasting in Modena
Stop 3 – Meat Museum
Stop 4 – Winery Luncheon