Heads up!  Marriott is switching to in-shower dispensers for toiletries as part of its Serve 360: Doing Good in Every Direction initiative.
Yesterday, Marriott made a major announcement regarding its in-room amenities.  For all Managed by Marriott (MxM) brands in North America, the hotelier will require a switch to in-shower dispensers, replacing the small plastic soap, shampoo, and conditioner bottles.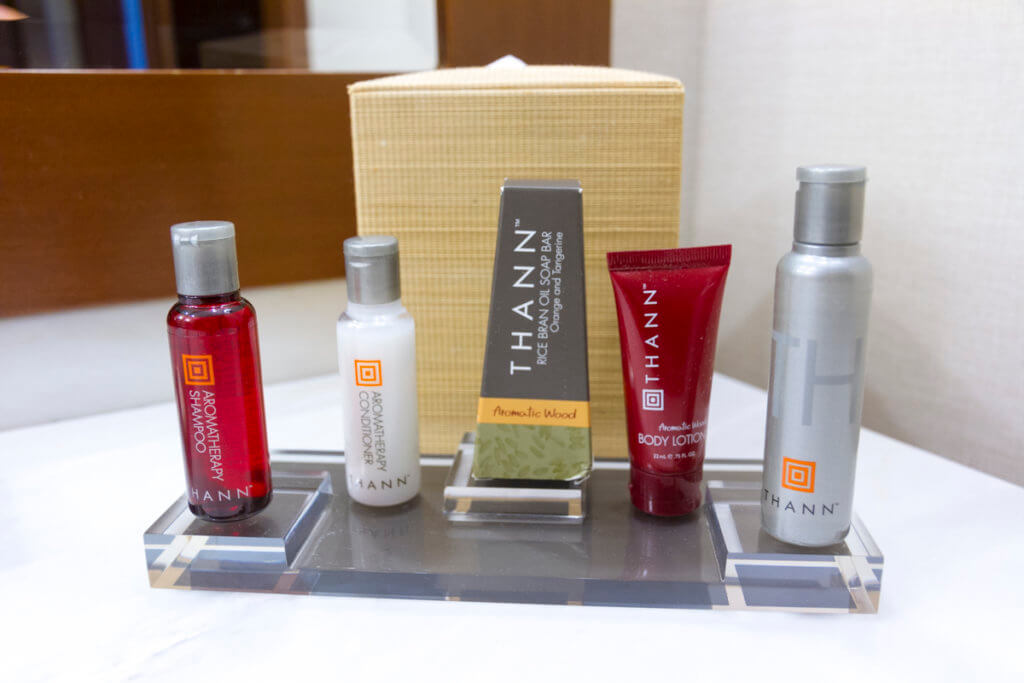 Why the Change?
Marriott International is on a goal to become more sustainable.  In fact, the hotelier has an initiative called Serve 360: Doing Good in Every Direction, which aims to refresh sustainability and social impact efforts by 2025.  And the first step in this initiative appears to be the toiletries. You see, according to Marriott, a 140-room hotel uses approximately 23,000 small, plastic toiletries bottles per year.  Which equates to 250 pounds of plastic.  Per year.  And remember, that's for just one hotel!
Now, imagine this, there are 450 MxM hotels in North America.  And if we assume an average size of 450 rooms, then all hotels combined use 10,350,000 bottles or 112,500 pounds of plastics per year.  That's insane!  But, of course, not all properties are 140 rooms, in-fact some are much larger.  For example, the Waikiki Beach Marriott Resort and Spa has 1,310 rooms, which is nearly ten times the number of rooms in Marriott's example.  So, a hotel this size would use about 216,200 plastic bottles weighing in at 2,350 pounds of plastic per year all on its own.  That's a lot of plastic, which translates to a lot of waste that can be eliminated with this program.  And there's no arguing that this is a very good thing.
In addition to the environmental impact, though, Marriott estimates that this program will save that 140-room hotel about $1,000 to $2,000 per year.  Or, in the Waikiki Beach Marriott's case, $9,400 to $18,8000 per year.  Does this do anything for guests?  Probably not, but still.
Concerns
Now, I know there are a lot of concerns out there, especially about cleanliness.  And, yes, cleanliness is a concern for me too.  However, there are products out there that can be used to mitigate these issues.  In fact, I've used a daily shower disinfecting spray from Seventh Generation for years.  So that should take care of the issue.
Being how people are nowadays, though, there are also concerns about tampering.  There doesn't seem to be any good solution to this potential issue, though I'm sure guests tampering with the dispensers will be the exception, not the norm.  But if you're really paranoid about this, just bring your own toiletries.  Yes, this isn't feasible for some, but for many, it'll be completely doable.  Hell, I always bring my own toiletries whenever I travel anyway.
Then, of course, there's the concern about perception.  Yes, these in-shower dispensers look cheap, especially since they're usually associated with low-end hotels/motels.  But in-shower dispensers are nothing out of the ordinary in Europe, and Disney's great spa, Laniwai at Aulani uses them in their locker rooms.  So I'm sure, with time, these perceptions will diminish.  Besides, it's not like Marriott's using some cheap crap.  The vendor they've selected for this change is Paul Mitchell, and more specifically, his Tea Tree line of products.  I may be a bit biased because I use this stuff at home, but I'm a big fan of this line.  It's good quality stuff.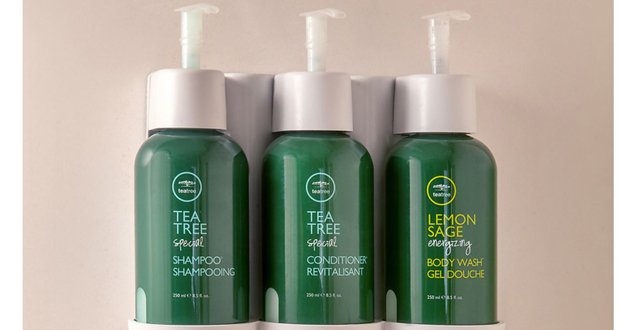 Marriott is Switching to In-Shower Dispensers, Final Thoughts
Overall, I think this change is a positive one.  There's no denying the fact that this change will reduce A LOT of waste.  And, in the case of properties like those in Hawaii, this should help reduce the propertys' overall carbon footprint by helping to reduce product shipping too.  Plus, non-MxM properties, which I'm are probably properties like the Autograph Collection ones, will not have to adhere to this change.  This will allow those properties to retain their own bath products in-line with their own identity.  And while, yes, there are concerns about tampering and cleanliness, I still think the change is a positive and necessary one going forward.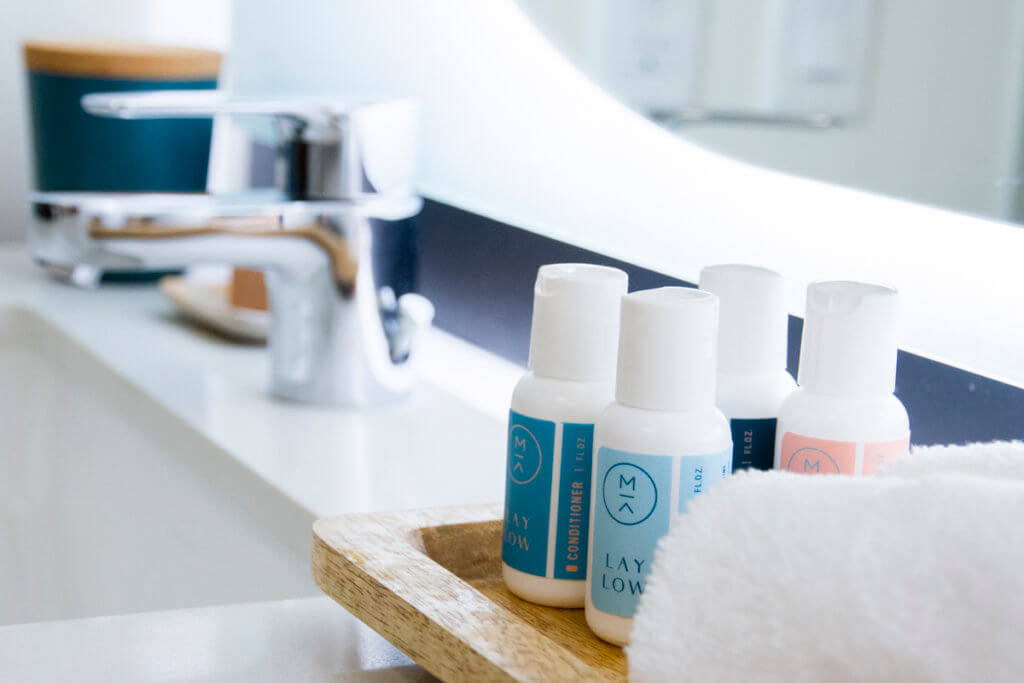 But, again, I usually bring my own toiletries anyway.  This change to in-shower dispensers really doesn't impact me at all.  Though, if I do need to use them, I'm at least glad that the product will now be Paul Mitchell Tea Tree products.  I was not a fan of Marriott's old Thann Aromatherapy products.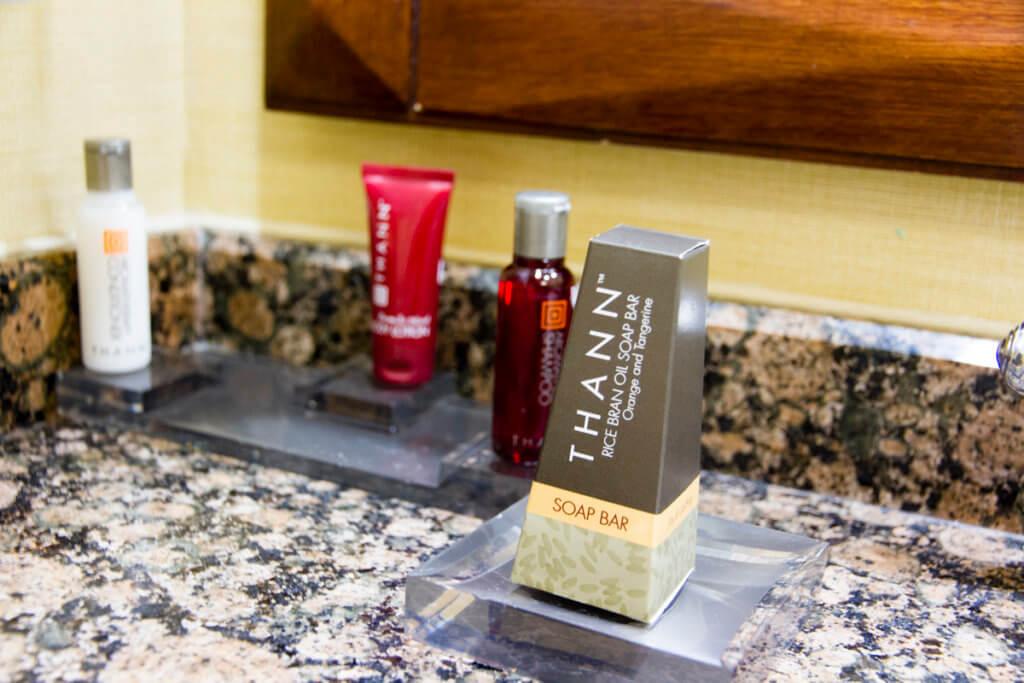 Though, I do like the Aveda Products Marriott uses in Renaissance properties.