For some time now, I've been making purchases via Shop through Chase® using Chase co-brand credit cards.  However, recently, I've discovered that non-Chase cards work with Shop through Chase as well!  So let's revisit this lucrative points-earning strategy.
Online Shopping Rewards Portals
Most online shopping portals are affiliated with airline frequent flier programs, such as those offered by Alaska and American.  Marriott used to have an excellent program too, from which I earned a ton of points.  But, today, my favorite of these online portals is Shop through Chase, which is meant to be used in conjunction with your Ultimate Rewards earning cards like the Freedom, Freedom Unlimited, and Sapphire Reserve.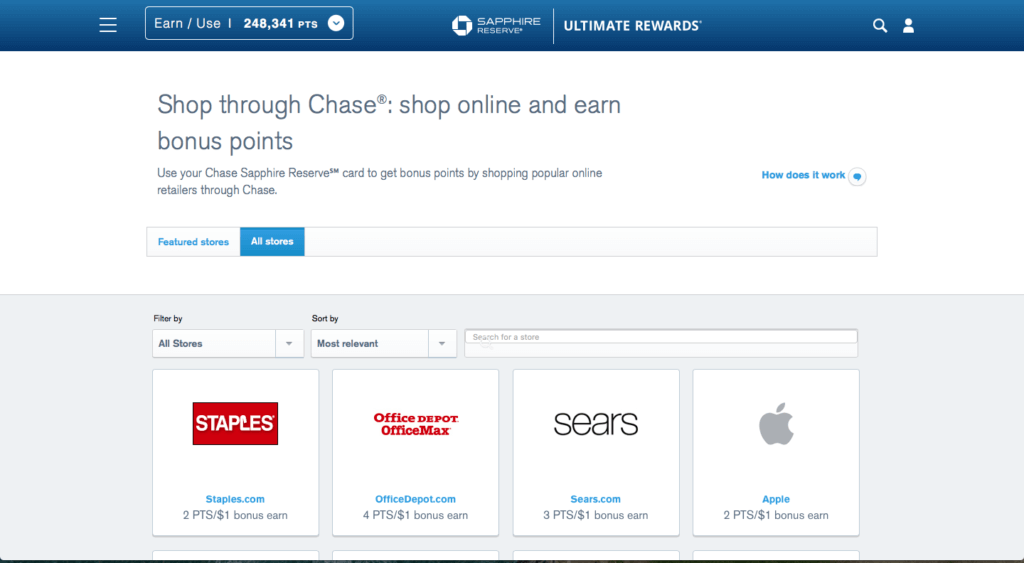 However, for some time now, I've been using my Marriott Rewards card to shop through Chase's portal.  Why?  Because I put most reimbursable expenses on that card.  But why not earn extra Ultimate Rewards points if you can?
Using a Non-Chase Card with Shop through Chase
Recently, though, I got the American Express Platinum Card.  And because of that, I've been tossing ALL my spend on that card in order to meet my minimum spend.  So, until recently, that meant putting my reimbursable expenses on that card too.  And, just a few weeks ago, I needed to make two such purchases with Crutchfield and Apple, both of which are Shop through Chase merchants.  So I decided to give it a shot.  After all, what have I got to lose?  Actually, I could have used Alaska Air's portal to earn 1x miles with Apple and 2x miles with Crutchfield.  But being that I could earn 2x points with Apple and 3x points with Crutchfield, I decided to give it a shot.

And there isn't any difference between shopping through the portal with Chase cards and not.  So, as usual, I logged into my Chase account, went into Ultimate Rewards, and into the shopping portal from there.  Then, I shopped normally, as you usually do.  And then, maybe a week after my purchase posted to my Amex Platinum Card, I received notification that I earned points via Shop through Chase.  It worked!

Stacking Offers
Now that we know this works, it opens up some exciting ways to stack offers.  For example, the Amex Platinum Card now offers a $50 statement credit for Saks Fifth Avenue twice per year (Jan.-June and July-Dec.).  And, currently, you receive 8 points per dollar at Saks Fifth Avenue with Shop through Chase.  So, if you stack these offers and spend only $50, you essentially earn 400 Ultimate Rewards points for free.  Yeah, that's not a lot, but hey, it's still free points.
Similarly, I have an offer to earn 2x Membership Rewards Points for every dollar spent at NeimanMarcus.com on my Amex EveryDay Preferred.  And, they also happen to be a Shop through Chase merchant with an earn rate of 6x Ultimate Rewards Points per dollar.
Non-Chase Cards Work with Shop through Chase, Final Thoughts
I'm so glad this experiment worked.  The purchases I tested this with were on the larger side, so I would have been bummed if it didn't work.  I could have easily earned valuable Alaska MileagePlan Miles instead, after all.  But, thankfully, it all worked out and now I know I have some great stacking opportunities I can take advantage of.  You can never have too many Ultimate Rewards and Membership Rewards points, right?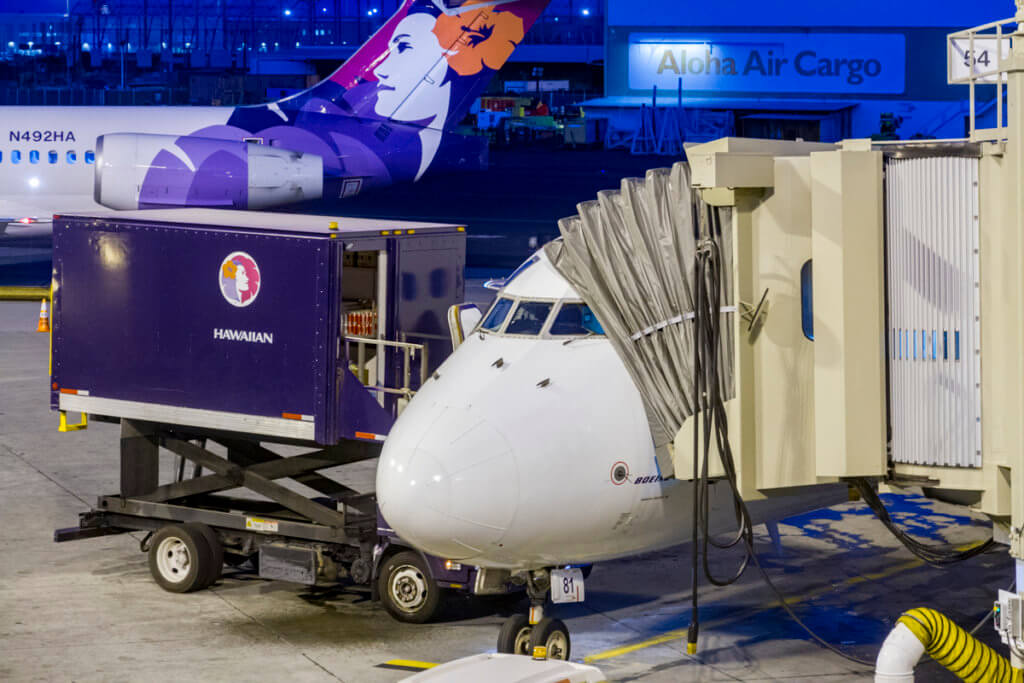 By the way, I realize my pictures only depict my Apple purchase, and that the purchase shows up as two transactions.  I got lazy.  There were too many other transactions scattered across my statement to sort through.  And the single Apple purchase only billed as products shipped, much like how Amazon does, hence the two separate transactions on the statement.  Oh, and, you don't get points on taxes paid, which is why there's a discrepancy in the totals too.