Demand for travel to Hawaii has been intense this year. However, thanks to that explosion in demand, as well as current restrictions and shortages of everything from materials to labor, you'll need to make sure you plan in advance for your Hawaii trip. And, no, I'm not talking about just your travel arrangements.
In 2019, Hawaii welcomed over 10 million visitors to our shores. That's the all-time highest number of visitors in a single year ever. Breaking it down further, that equates to about 833,334 visitors per month or an average of about 27,400 visitors PER DAY.
With the total shutdown of the global economy in 2020, most economists thought it'd take years for Hawaii's tourism industry to recover. Sure, hotel occupancy rates still aren't what they used to be. But, if we're looking solely at arrival numbers here, they've completely recovered and then some.
So far this month, an average of 27,056 domestic visitors are arriving per day. Compare that to 26,998 domestic visitors per day during the same period in 2019. Now, imagine having 40% fewer rental cars available and 50% capacity restrictions, and you can see where I'm getting at.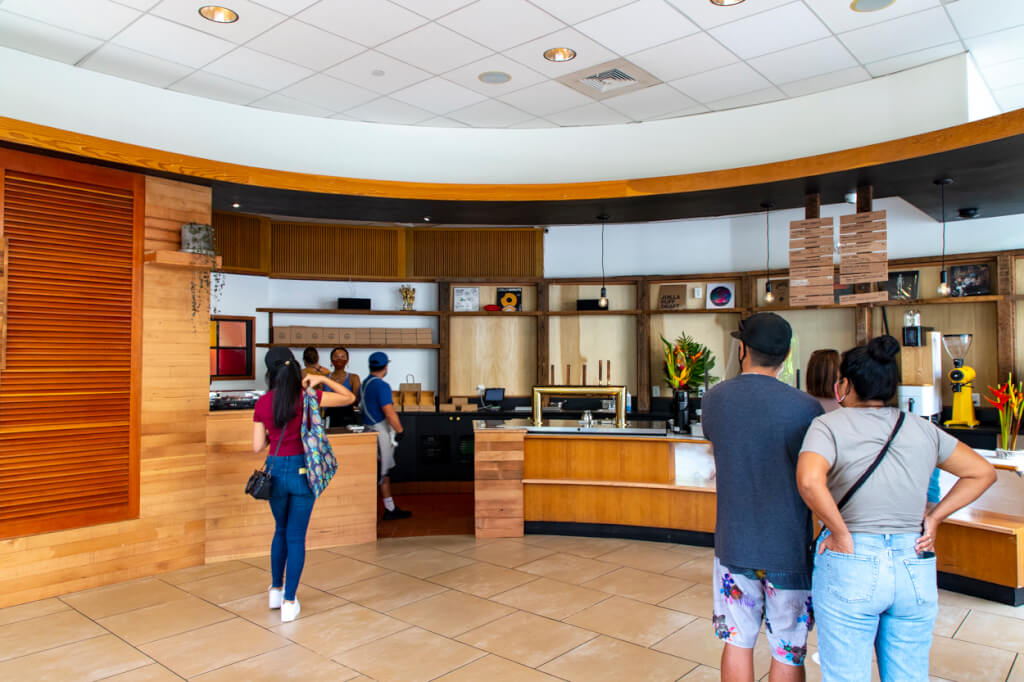 Plan in Advance for Your Hawaii Trip
In high school, I had a teacher that used to talk to us about the Five Ps – Proper Planning Prevents Potential Problems. That is certainly the case for anyone hoping to travel these days. Sure, the testing requirement is still a pain, but let's ignore that for a minute. While booking your flight might be relatively easy, everything else may not be.
Car Rentals
I've covered this before, so I won't get into the details here. But, Hawaii is continuing to suffer from a severe rental car shortage. As a result, we're seeing visitors do crazy things like rent U-Hauls or buy used cars for their vacation. We're even seeing the Hawaii Tourism Authority working with various counties to develop alternative transportation options.
Needless to say, this issue isn't going to get better any time soon. So, if you're planning a Hawaii vacation, it might be best to see if you can even get a car before booking your hotel and flights. In fact, book a backup rental car might be a good idea too.
Restaurant Reservations
I get it; you're on vacation. You don't want to have to plan out your entire day. But, if you want to dine in at a restaurant, it's probably a good idea to make reservations as far in advance as possible. This is especially true of popular restaurants that are often booked for months out these days. Even more mundane restaurants, such as The Cheesecake Factory, often see waits of at least an hour if you walk in. So, save yourself some pain and do a little planning in advance.
If, however, you plan on visiting eateries that don't offer reservations, try to plan on going during non-peak times. Otherwise, be prepared for long lines and/or waits.
Activities
As is the case with restaurants, if there are certain activities/experiences you're set on doing, you'll want to plan as far ahead as possible. Popular activities are booking up QUICK. Heck, I have a trip to Maui planned for November and was going to book a zipline experience. Unfortunately, the two days I had available for this are already completely booked. Oh well.
Don't forget, some Federal and State parks, including the Arizona Memorial, sunrise/sunset at Haleakala National Park, and Haena State Park, among others. This was the case at some of these parks even before the pandemic, though this trend will expand.
Please Be Patient
The massive surge of visitors caught many businesses off guard. And, like the rest of the US, Hawaii is experiencing a labor shortage. So, despite increasing demand and relaxing of rules, many businesses still aren't back to full capacity. That, of course, can exasperate wait times and cause some venues to remain unavailable.
While no one likes long waits, please remember to be kind and be patient. The current situation isn't ideal for anyone, nor is it the fault of those serving you. Everyone is trying their best as we continue to get back to a place of normal.
Plan in Advance for Your Hawaii Trip, Final Thoughts
With such high demand right now, last-minute travel to Hawaii has become very difficult. Sure, you can get a cheap flight to the islands, but hotel prices are now far higher than pre-pandemic levels, and that's even if you can find availability. Many popular, name-brand hotels are sold out months in advance. Beyond this, though, there are other issues to contend with. But, as I've mentioned throughout this post, as long as you plan in advance and make your reservations as early as you can, you'll have a more enjoyable time on the islands.