A while back I wrote a post about getting to and around New Zealand.  Once you have arrived in Queenstown, New Zealand, you need to consider where to stay.
New Zealand – Queenstown Where to Stay
This post talks about a few places in and around Queenstown where we have stayed – Hilton Queenstown Resort, Hotel Mercure, and Pagan Vines.
And, a couple of places where our goods friends have stayed – Crowne Plaza Queenstown and Matakauri Lodge.
Hopefully, this will give you some lodging ideas if you are considering making a trip to Queenstown.
Hilton Queenstown Resort
We stayed at the Hilton Queenstown Resort and Spa on our most recent trip in September 2015. You can check out a full review here.
Pros:
You know what to expect from a Hilton.
This hotel is in a beautiful location – secluded and on the edge of the lake.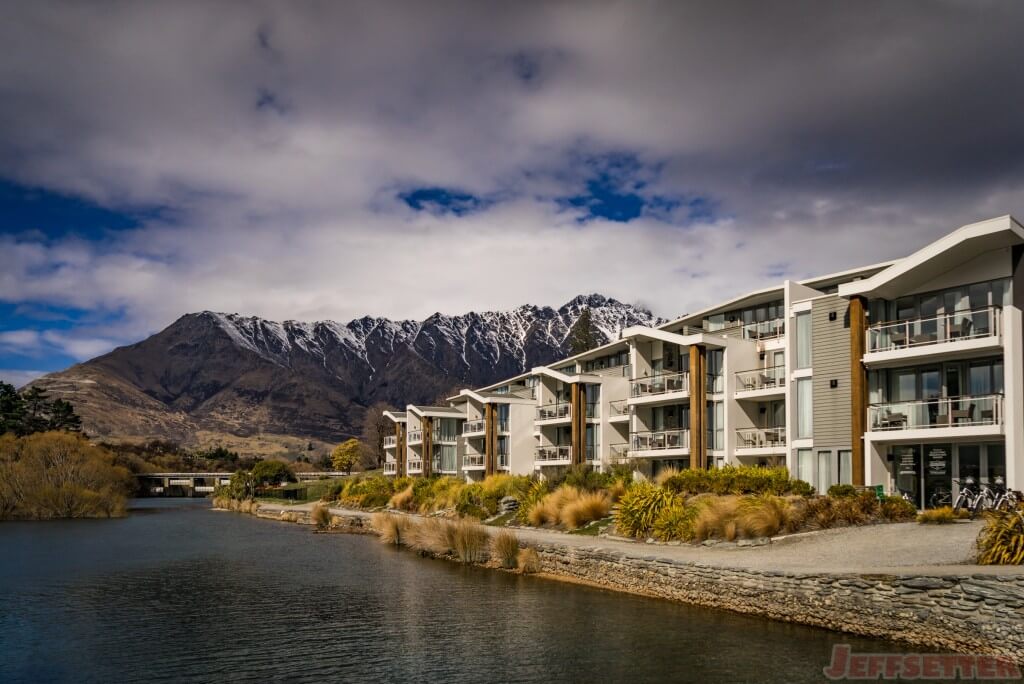 The rooms are spacious, and two bedroom condos are available too.
Really, just a lovely hotel. The hotel also has a little resort village with restaurants, a pub, activities booking (skiing, jet boats, etc.) salon, spa and sports equipment rentals.
The hotel has complimentary self-park and a valet service as well.
Considerations:
The hotel can be pricey during peak season (but this is true of all the hotels in Queenstown).
The hotel is located on the other side of the lake from town. To get to town from the Hilton to town, you can
1. Drive:
We used the valet service because I was just happy I made it to the hotel without killing us. Basically, I was driving a manual for the first time in 20 years with my left hand on the left side of the road.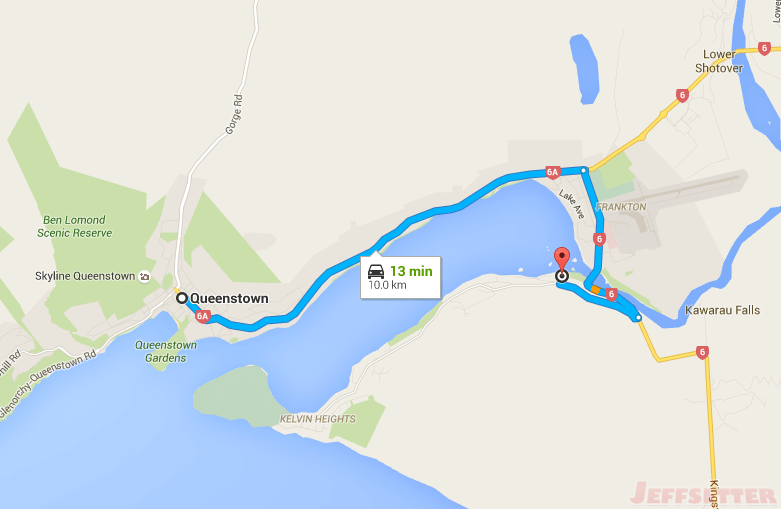 2. Take a healthy walk or bike
The Queenstown Cycle Trail runs directly in front of the hotel. You can either bike or walk on this trail.
In the Kawarau Village aka the "resort city," Charge About hires (rents) electric bikes. Prices range from $79-$119 NZ per day. You can also speak to them about group/family rates and longer term discounts (aka weekly hires). There are many other biking trails.
The hotel can also assist you with mountain bike rentals. We had a friend in the area who had bikes for us, so we did not look into rentals.

3. Take a water taxi
Queenstown Water Taxis is the only game in town. Rides are $10 NZD per person oneway no discount is offered for round trip tickets. The schedule varies by season, so just check the website depending on when you are in Queenstown.
4. Hilton Shuttle
We did not take the shuttle as the hotel was not offering the service during our stay. So – I wouldn't count on this as an option unless you are there during peak season.
Hotel Mercure Queenstown Resort
Jeff and I stayed at Hotel Mercure back in March 2011.
Pros:
A nice hotel with a great view of the lake. The rooms are spacious with a comfortable bed. I think the hotel upgraded our room because we had just got engaged. This is a 4-star reasonably priced hotel (approximately $80-$350 NZD for 2016 depending on room and season) for those of us that are running low on points.
Sorry, I don't have any pictures from our stay.
Considerations:
This hotel is also on the outskirts of town, but much closer than the Hilton.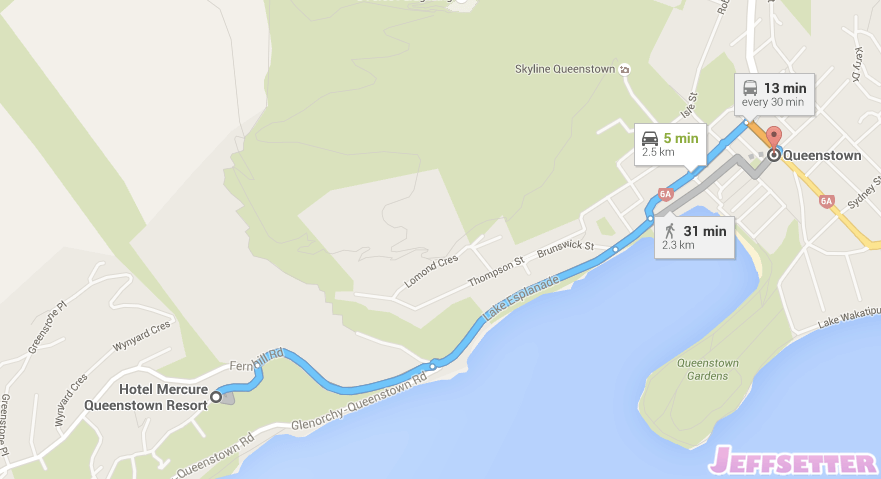 They do have a rewards program. However, if you are not traveling internationally you likely will not be staying at this chain frequently. You can usually book through hotels.com to get reward nights through their program.
Crowne Plaza Queenstown
We had friends stay at the Crowne Plaza for part of their honeymoon trip. They loved it. I believe Lucky has also stayed here as well.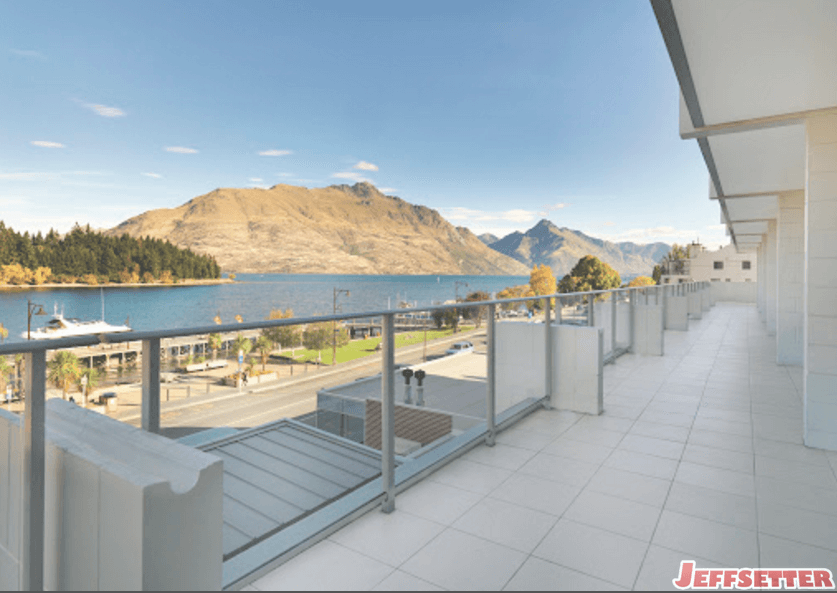 Pros:
At Crowne Plaza's you typically know what to expect – a comfortable room and good service. I like to call it a sure bet.
It's a major hotel chain, so you can use points if it makes sense (and earn points too).
Even though I personally have not stayed here, I think the best part of this hotel is its central location.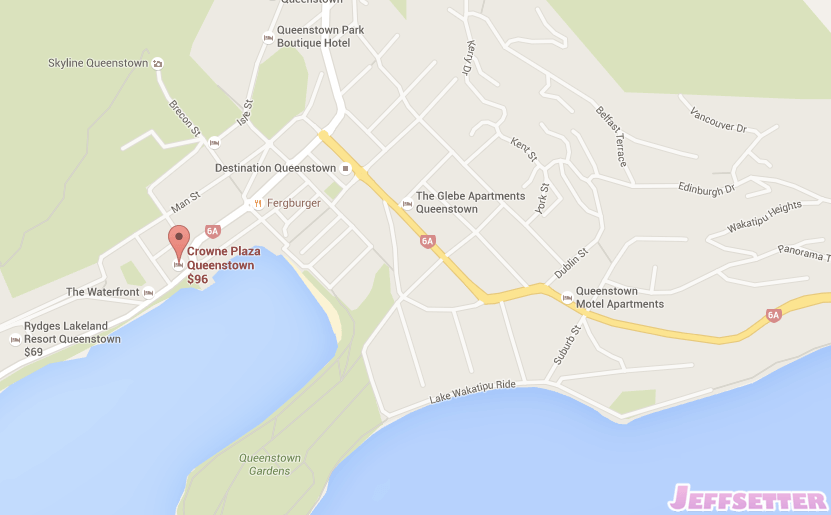 Considerations:
The location is central, but the bustle of town can be a bit much during peak season.
Pagan Vines Vineyard Accommodation
Just outside of Queenstown is the Gibbston Valley. YES!! Yet another slice of wine heaven.
Obviously, we needed to spend some nights here. We stayed 4 nights at the Pagan Vines Vineyard Accommodation. Check out our full review here. This was hands down my favorite stay in the Queenstown area.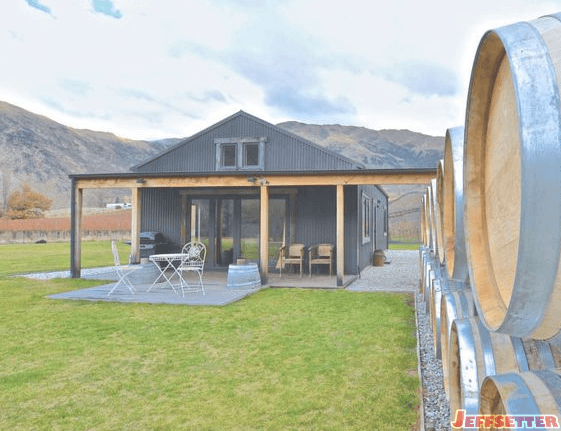 Pros:
Amazing 2 bedroom cottage with walking trails set in a vineyard next to the Shotover River. The fully stocked kitchen was great for making meals.
The views are indescribable.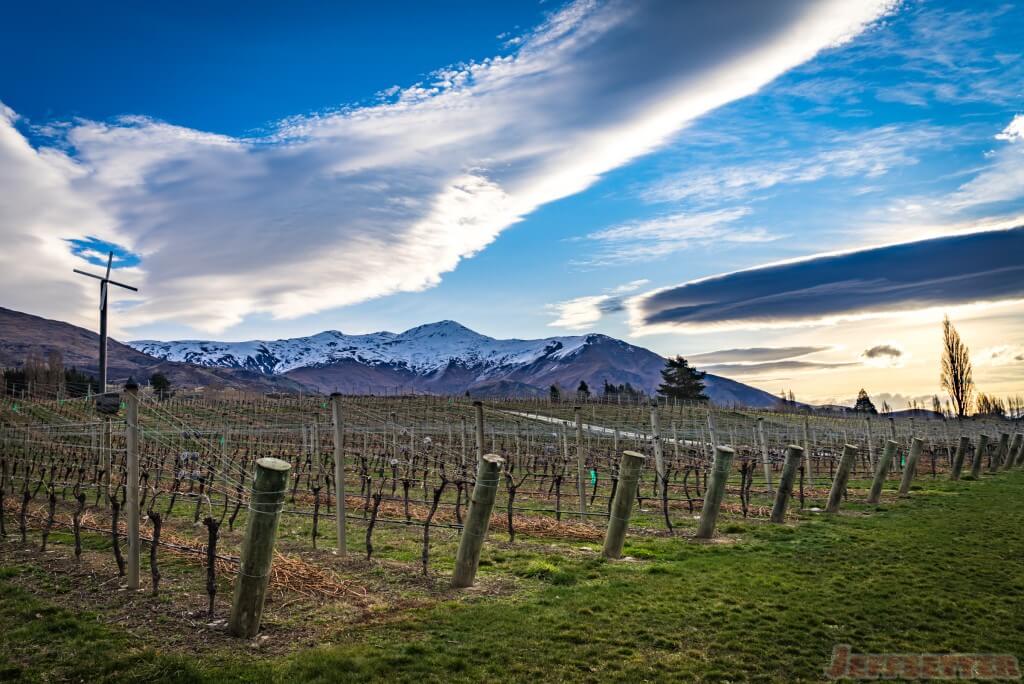 Considerations:
A car is needed for this location. This is a peaceful tranquil countryside location aka you can't stumble home from the bar or walk to a grocery store.
The cottage books up quickly. They don't have a direct booking site, so you have to use bookings.com, vrbo.com or airbnb.com to reserve.
This is another no points program location.
The internet was out on the first day, but the hosts had it fixed by the next morning.
Matakauri Lodge
If you are looking for a luxury experience, then you may want to check out the Matakauri Lodge Queenstown. We again had friends stay here on their most recent ski trip to Queenstown. They said the property was amazing.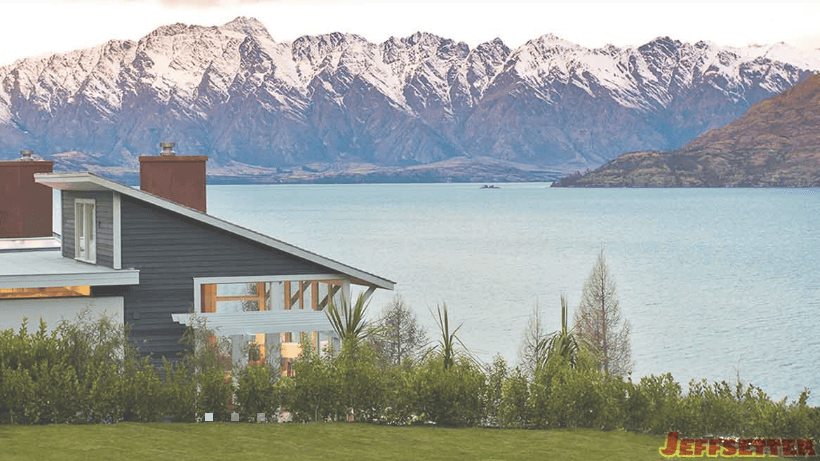 Pros:
Great views! This hotel is like swaddling yourself in the finest New Zealand has to offer. According to my friends (who I trust their judgment), the service is superb.
Considerations:
The hotel is located past the Mercure Hotel, so a car or taxi is needed to get into town. The price tag is steep. Rooms start at $665 NZD – ouch!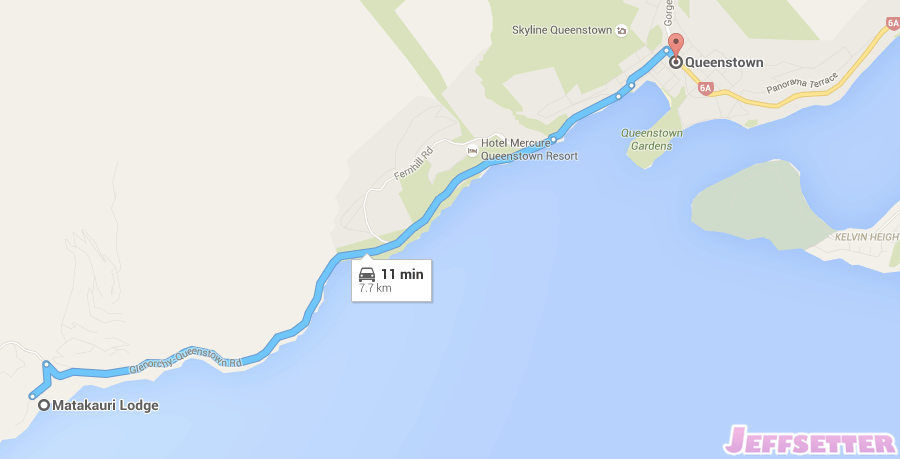 Recommendations
Out of the hotels above, I would recommend the Pagan Vines if you are looking to stay away from tourists and just enjoy the beauty New Zealand has to offer. I think Mr. J would agree with me, but he really liked the Hilton Queenstown as well.
If you won't have a car, then I would recommend the Crown Plaza.
If anyone else loves or hates a hotel in Queenstown, please feel free to share in the comments.