As I've said previously, Hawaii, and Honolulu specifically, has many great sushi spots.  And while Sushi ii is my favorite, Sushi Murayama is another one that I love.
If you haven't already noticed, I've been playing catch up on posts lately.  So you'll be seeing more restaurant reviews regarding Oahu-based establishments.  And, my last post in this series was about my favorite Hawaii sushi restaurant, Sushi ii.  But, there are other great places that I like too.  One of these places is Sushi Murayama.
Location
Like Sushi ii, Sushi Murayama is a small sushi restaurant in the Keeaumoku area of Honolulu.  Unlike Sushi ii, though, Sushi Murayama is located in a relatively new complex called the 808 Center.  Tucked behind the Walmart on Keeaumoku St, the 808 Center features on-site parking using Honolulu's only car elevator-style structure.  And the restaurant itself is located on the top floor of the center.  Oh, and yes, reservations are a must here too.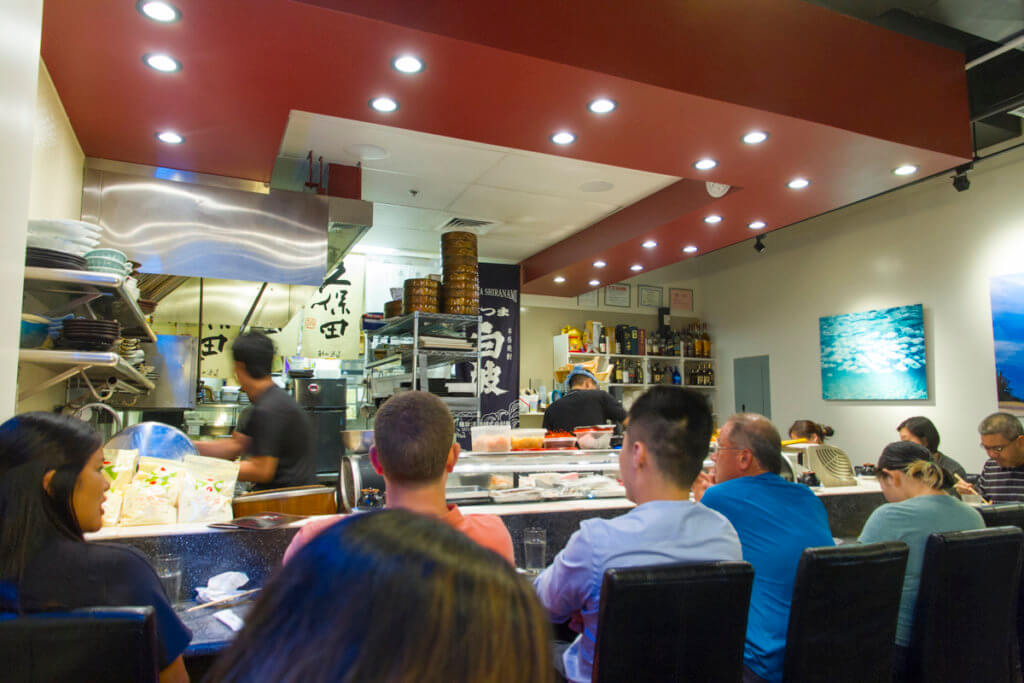 Food
Sushi Murayama is, first and foremost, a sushi restaurant.  However, it is more izakaya-like than Sushi ii.  The menu here is more extensive and more diverse.  As a result of this diversity, though, you'll need to strategize your ordering.  For me, I wanted a sampling of items, so I ordered a chirashi bowl get a taste of different cuts.  And, I can tell you, all the seafood here is high-quality, fresh, and generously portioned.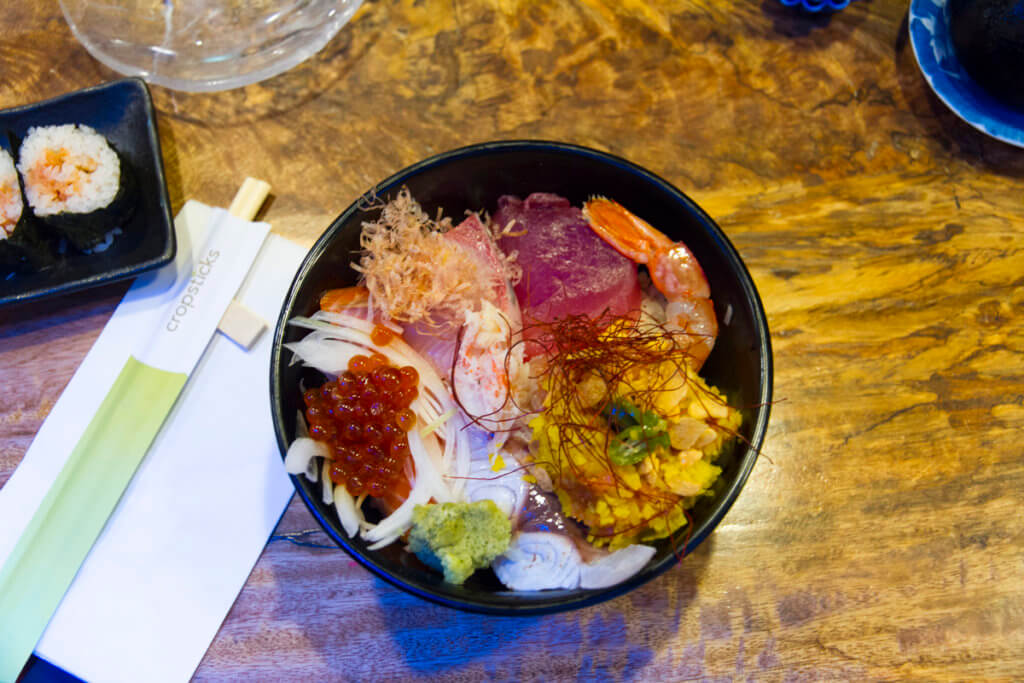 Because Mrs. Island Miler and I came to Murayama with friends, the rest of the stuff we ordered was most done family style so we could sample more.  And this sampling included mentaiko shrimp scallop udon, beef tongue, shrimp tenpura, enoki butter, ribeye steak with ikura oroshi, and a smattering of sushi.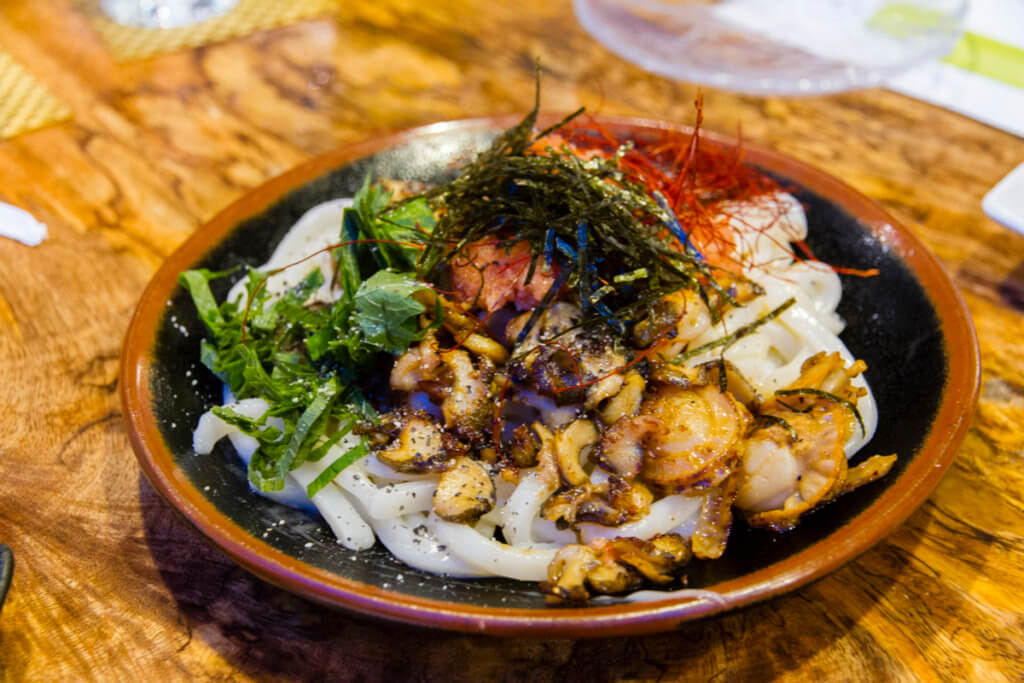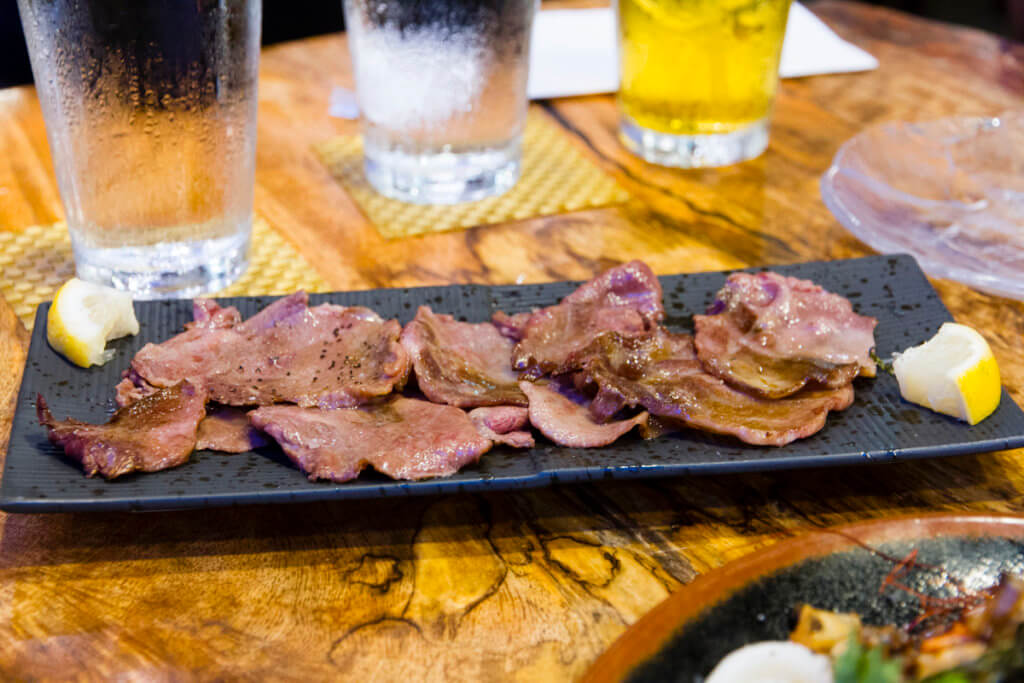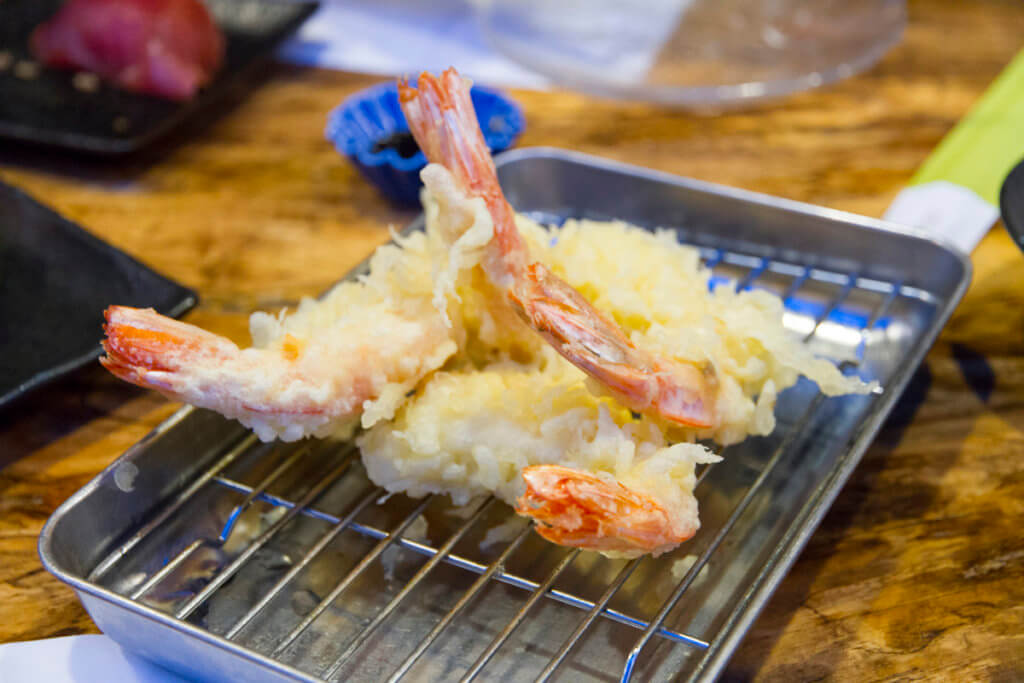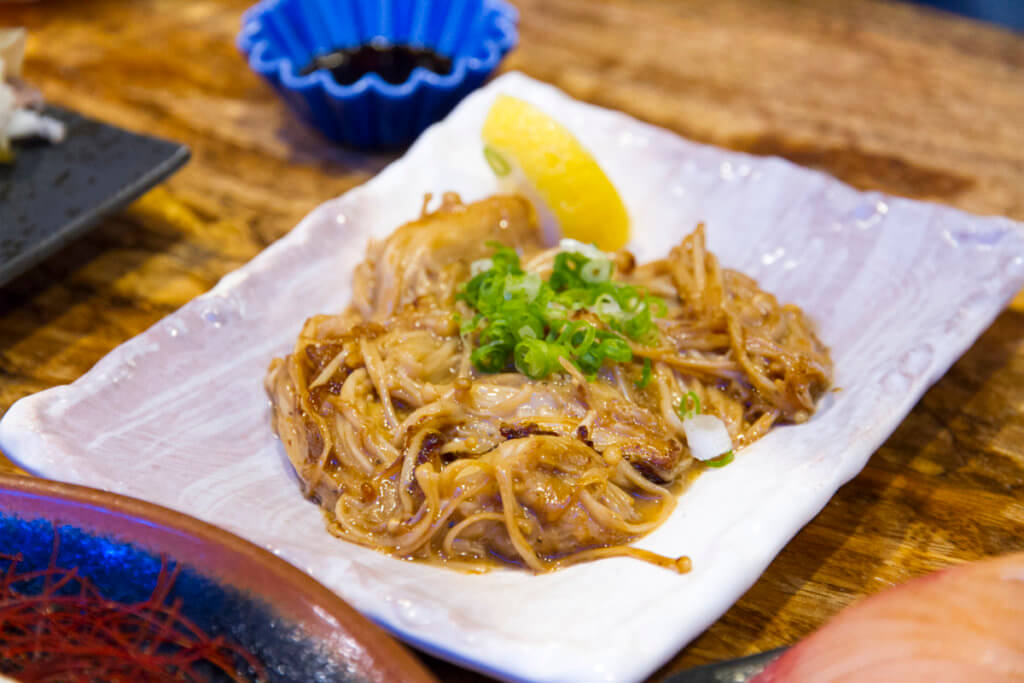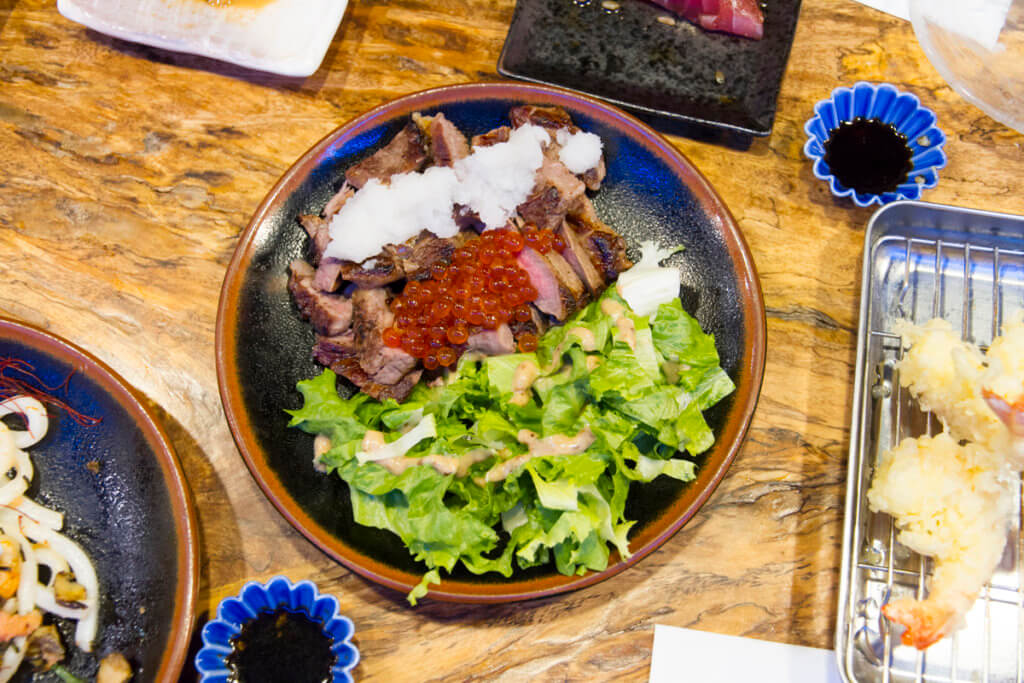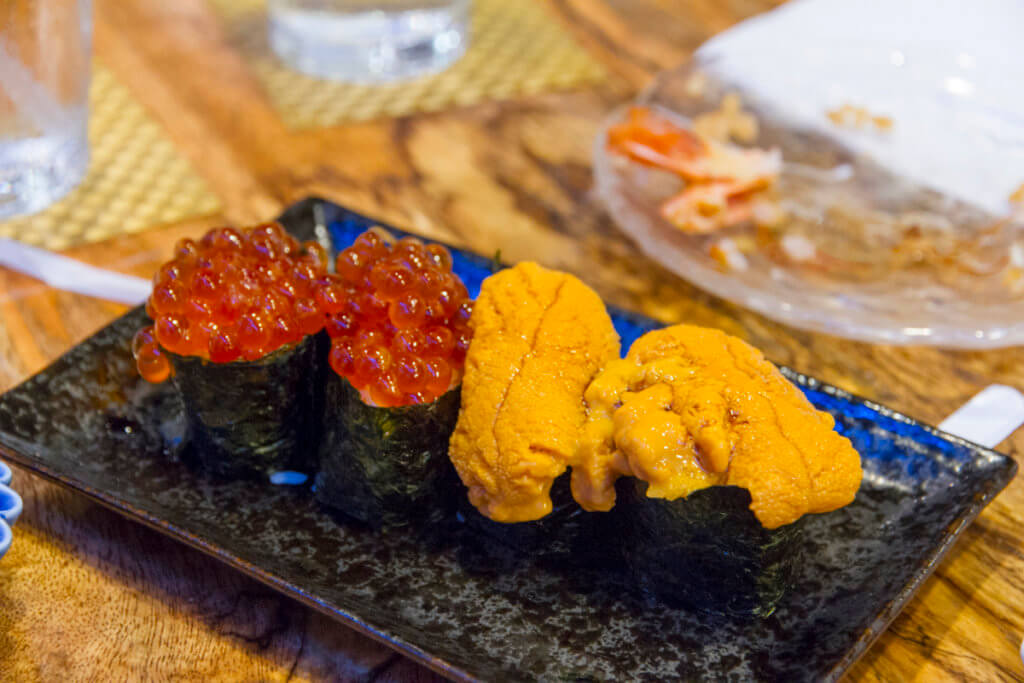 While everything was tasty, my favorite items were the mentaiko udon and the enoki butter.  I love a good steak and beef tongue, but those items were not favorites here.  Both needed salt, as both tasted as if they weren't seasoned before cooking.
Dessert
Now, it's not unusual for a sushi restaurant to have dessert, but not all do and those that do often serve something plain.  Not here.  Sushi Murayama has three options, all of which are ice creams or sorbets, but the flavor combinations are inventive and well executed.  On this occasion, we ordered two of the three options:  condensed milk ice cream with cornflakes and strawberries and a guava ume sorbet with shiso and bubu arare.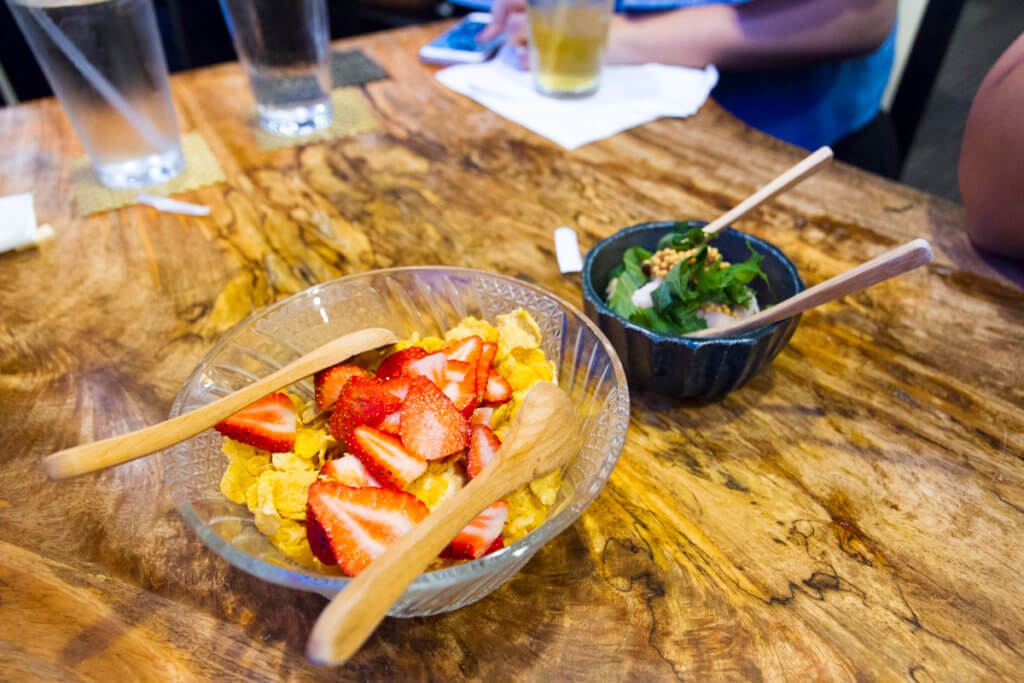 The condensed milk ice cream really did taste like condensed milk, not just vanilla ice cream with condensed milk mixed in.  And the cornflakes and strawberries cut the sweetness while providing a nice textural contrast.  I'd skip the strawberries next time, though, and just stick with the cornflakes.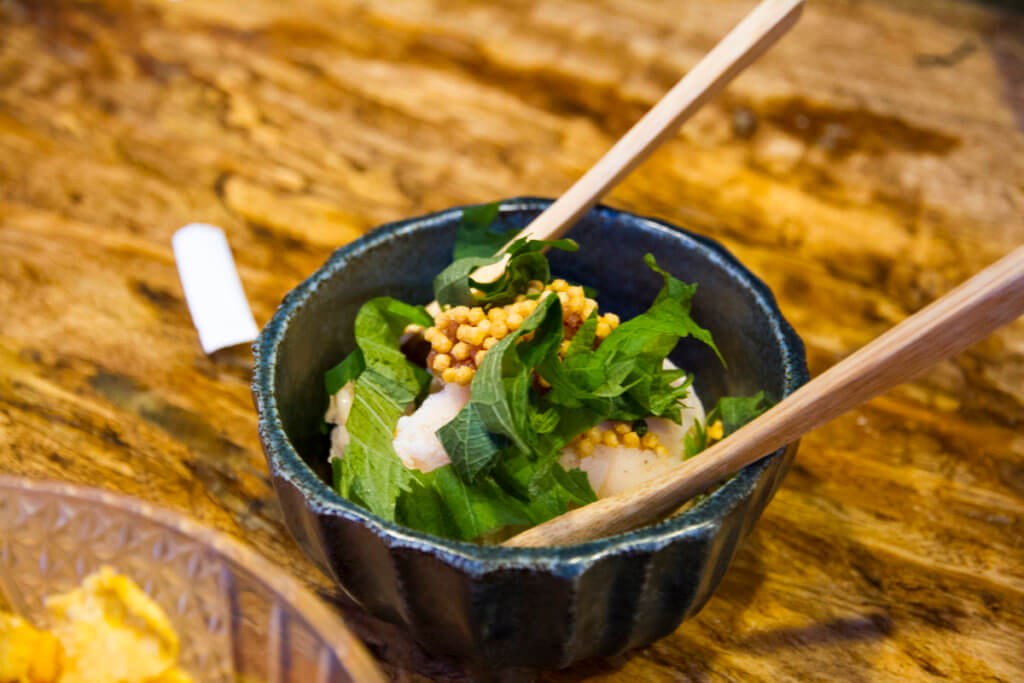 The guava ume sorbet, as one might expect, was more on the salty/tart side.  And that's thanks to the addition of some ume paste on top of the sweet sorbet.  The chiffonade of shiso leaves on top provided a nice, herbal note, while the bubu arare added a textural contrast and an additional savory note.
The other option on the menu is a vanilla ice cream with natto and whiskey sauce.  None of us like natto aside from Mrs. Island Miler, so we skipped this time around.
Sushi Murayama, Final Thoughts
This is another gem of a sushi restaurant, tucked away where you won't find it unless you know it's there.  All of us enjoyed dining here very much and want to return.  Especially since they do offer a $75 omakase menu that offers items not on the regular menu, which none of us tried on our first visit.  But even without that, we'd return again just for the dessert, sushi, and a few other dishes that we loved.