Heads up! Roy's Restaurant gift cards no longer work in Hawaii. Yes, even gift cards purchased from places like Costco in Hawaii. Confusing, right? Let's talk about what's going on here.
How This Happened
Roy's Restaurant locations in the continental U.S. are not owned by their namesake, Chef Roy Yamaguchi. For a long time, Outback Steakhouse's parent company, Bloomin' Brands, was the owner. But five years ago, they sold the 15-restaurant chain to Dallas, Texas-based United Ohana LLC. Hawaii locations, by the way, remain under Roy's ownership.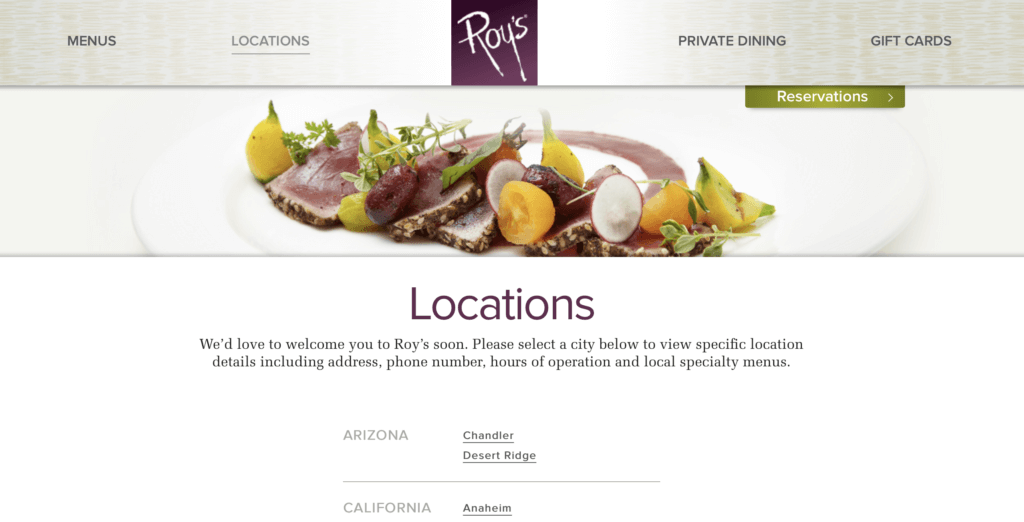 So What's Going On?
What exactly happened, I'm not sure. But when I went to Roy's Hawaii website a few days ago, a pop-up message appeared. That message said that the owners of Roy's Restaurants on the mainland (United Ohana LLC) decided to stop reimbursing the Hawaii operation for their gift cards. As a result, the Hawaii locations are no longer able to accept gift cards sold by the mainland locations, roysrestaurants.com, Costco, or any other gift card reseller.
Going forward, gift cards purchased at Roy's Hawaii locations or from royyamaguchi.com are the only ones valid for use at Hawaii locations. Likewise, I'm guessing these gift cards don't work at mainland locations either.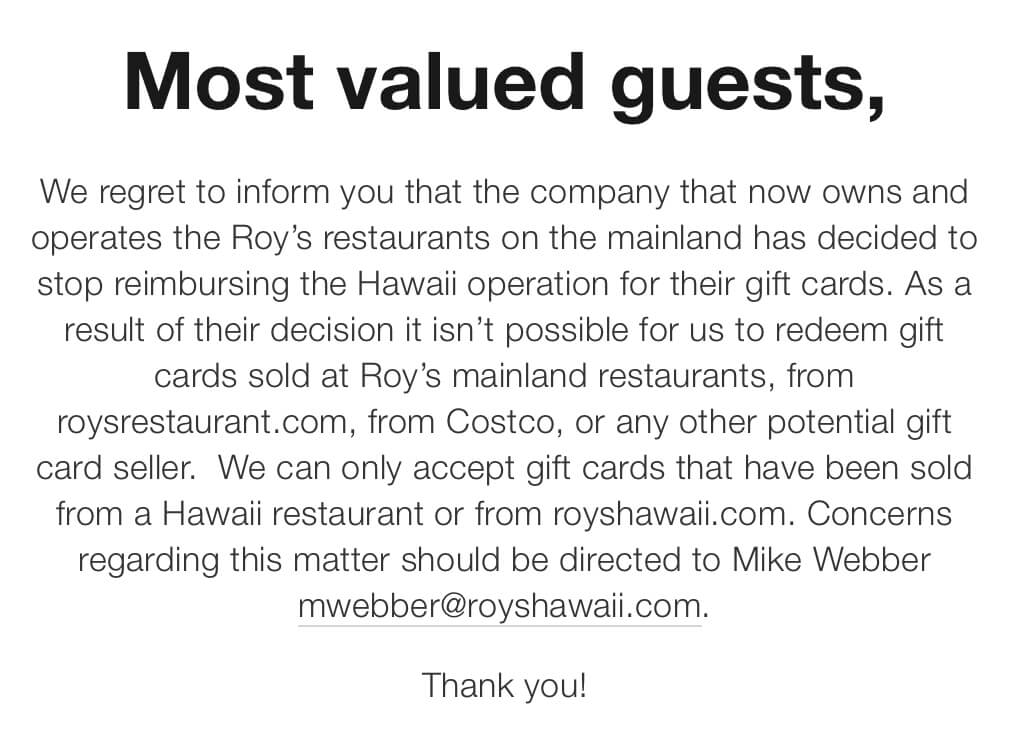 Recap of What Works Where
So, again, gift cards for Roy's Restaurants mainland locations are those you buy at:
Roy's Restaurant locations in the continental U.S.
Costco and other resellers
Gift cards for Roy's Hawaii locations are those purchased at:
Roy's Restaurants in Hawaii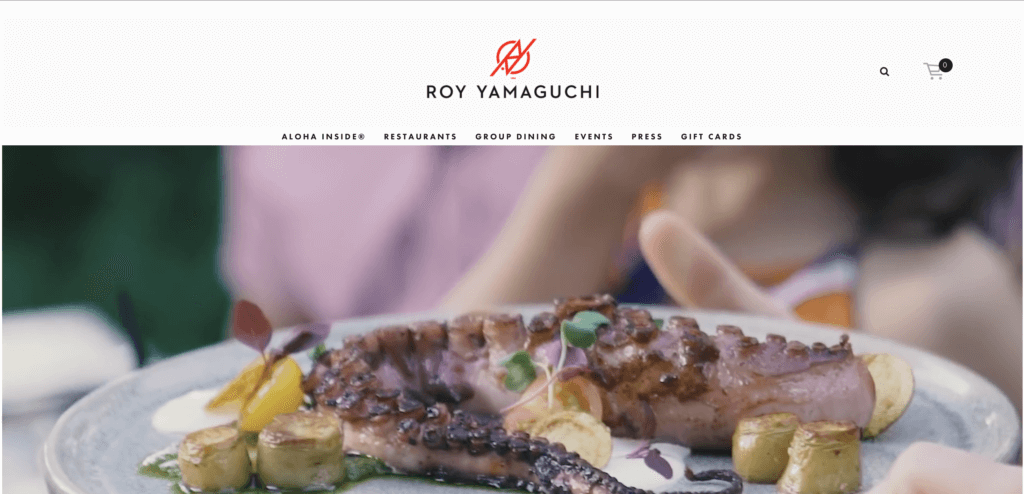 Roy's Restaurant Gift Cards No Longer Work in Hawaii, Final Thoughts
This whole situation strikes me as a bit odd. Why would the owner of Roy's Restaurant chain refuse to cooperate with the original restaurants? Not to mention that the whole situation is terribly confusing for patrons since you'd think that a Roy's gift card would work at any Roy's Restaurant, right? But that isn't the case. So to all my friends and family out there, don't buy Roy's gift cards at Costco thinking you can use them at the restaurants. And for anyone visiting the islands, leave the gift cards you bought at home there; they won't work here.
Personally, while I have a lot of respect and aloha for Chef Yamaguchi, I can't say I'm that big a fan. Dishes tend to be kind of hit or miss for me and the pricing is a bit ridiculous if you ask me. For example, I spent over $70 on two entrees and an appetizer during lunch at Eating House Waikiki. I also spent a similar amount on three appetizers and a sandwich during lunch at Goen in Kailua.