Boo! Southwest is devaluing Rapid Rewards in 2024! Specifically, the airline is reducing the value of Rapid Rewards points, meaning you'll need to use more points for award flight redemptions. Fortunately, we still have time to book flights at the old rate.
Southwest made a lot of positive changes to Rapid Rewards recently. However, it's unusual for airlines to make so many customer-friendly changes without something that works in their favor. And, I guess that "rule" is holding true here, as not long after those mostly positive program changes were announced, Southwest has now snuck a purely negative change in.
Oh, you didn't see the announcement? I nearly didn't, either. The announcement was this small, pixelated paragraph on your monthly Rapid Rewards statement. Nope, it isn't in the "important changes" banner on their website.

Southwest is Devaluing Rapid Rewards in 2024
So what's happening? Southwest is devaluing Rapid Rewards in 2024 by reducing the value of its points by 4%.

Today, Rapid Rewards points are worth between 1.3 cents and 1.6 cents apiece. But as of January 1, 2024, that's changing to 1.25 to 1.54 cents each. That doesn't seem like much, right? However, today, I can book a $65 flight from Honolulu to Kahului during a holiday weekend for 4,170 points. After January 1, that'll increase to 4,337 points.
Yes, that's still not that big a difference, but consider this: to earn those points, you must spend $167 on standard purchases with your Southwest co-brand credit card or $28 as a non-elite member on a Wanna Get Away fare.
Of course, because the change is effective as of January 1, 2024, you can continue to redeem points for flights at the current valuation. So, if you have any redemption plans between now and the end of their current – August 4 – book NOW. Is there a chance that your redemption may get cheaper in the future because the cash rate decreases? Yes. But remember, you can always cancel for free and get your points back. And if you don't have enough points in your Rapid Rewards bank, transferring Ultimate Rewards points to cover the gap is worth it.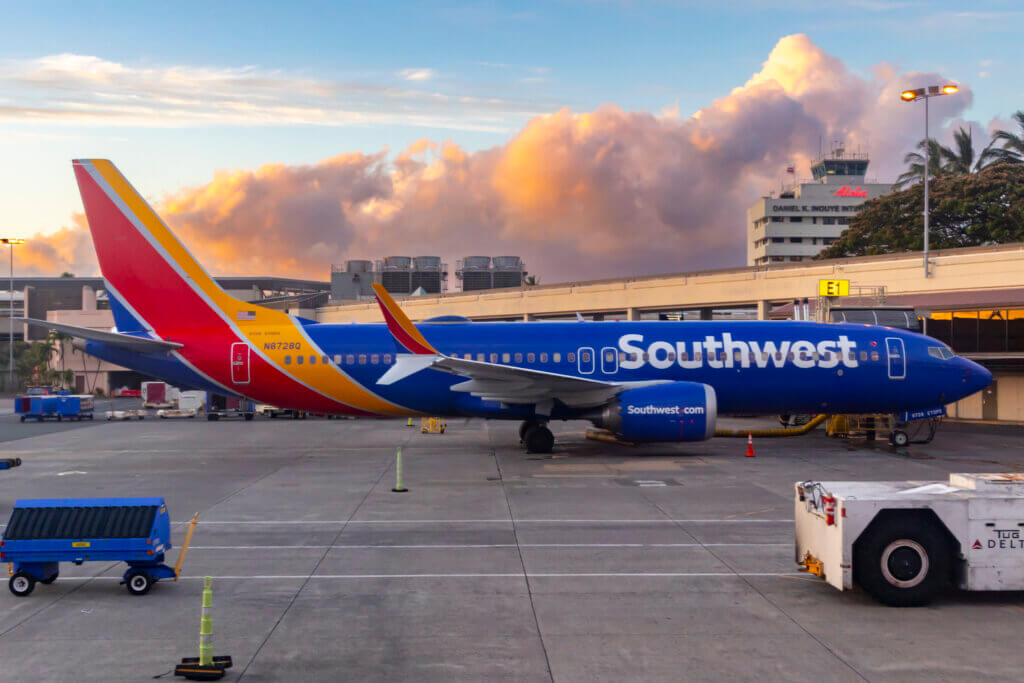 Final Thoughts
It may not seem like that big a deal that Southwest is devaluing Rapid Rewards in 2024, but a devaluation is a devaluation. And, you know, these points will never go back up in value. The silver lining, I guess, is that Southwest's negative change isn't as bad as the slaughter fest that happened over at Delta. Still, though. I wish Southwest would have at least been a bit more informative about this change, but no. They had to try to hide it.