Sushi is pervasive today. But, as you might imagine, all sushi isn't created equally. Much like pizza, you have utility-grade sushi to artisan-grade. Sushi Sho Waikiki is of the artisan variety but is SO much more.
Mrs. Island Miler and I love sushi. And, it is my belief that there is a place for both low-end sushi and high-end sushi. But, as is always the case, there are both good and bad at both ends of the spectrum. And, sometimes, there is something that is truly unique. Sushi Sho Waikiki is that something special. You'll never experience anything like it anywhere else.
Background
Chef-Owner Keiji Nakazawa originally hails from Tokyo, Japan. Back home, he built a reputation for himself as one of Japan's best sushi chefs at a restaurant of the same name in Yotsuya, Tokyo. That restaurant is still there, by the way, lead by one of Nakazawa's apprentices. However, in 2015, Nakazawa left Japan for Hawaii to recreate his Tokyo flagship, but with the goal us using local ingredients and influences. Something that I think he succeeded at and makes Sushi Sho Waikiki the most unique sushi experience in the world.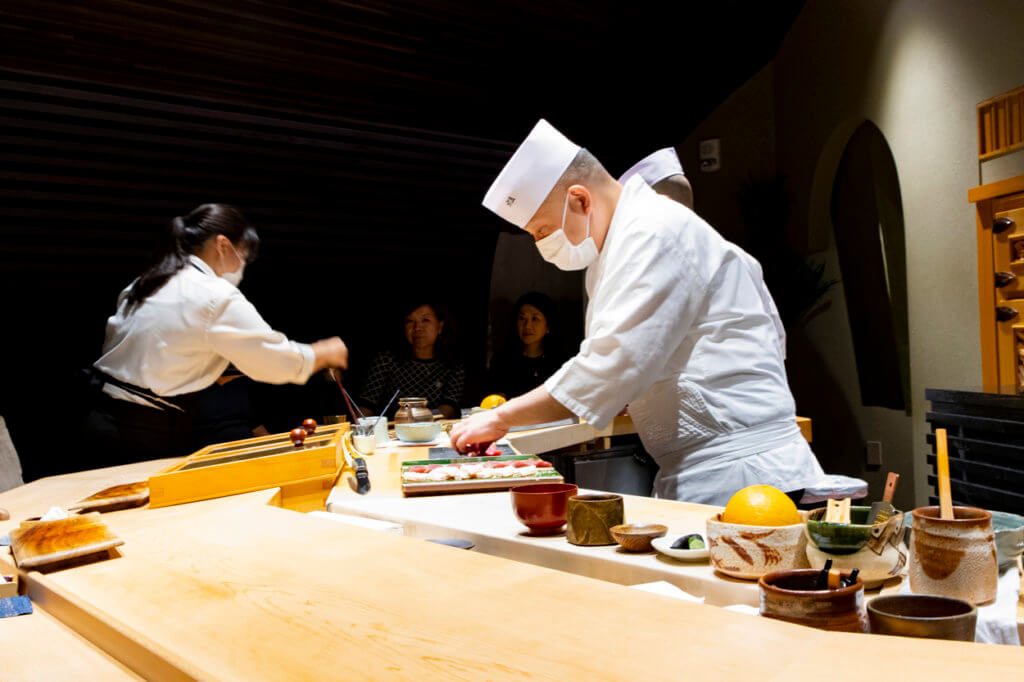 Sushi Style
Now, in the U.S., most think the freshest fish is the best fish. That's not entirely true. Much like beef, fish can benefit from some controlled aging. And the original, pre-refrigeration-style of sushi, Edomae, relies on aged fish. Sushi Sho Edomae-style of sushi. So, don't come in expecting the freshest fish. Instead, expect fish that has been aged, cured, or fermented to give you the absolute best fish you'll ever have.
Location
Sushi Sho Waikiki is located in the Ritz-Carlton Waikiki. It's a bit of hidden restaurant, tucked away in the back of the property's prix fixe restaurant, La Vie Waikiki. But, even then, the restaurant's entrance is a very nondescript black glass door.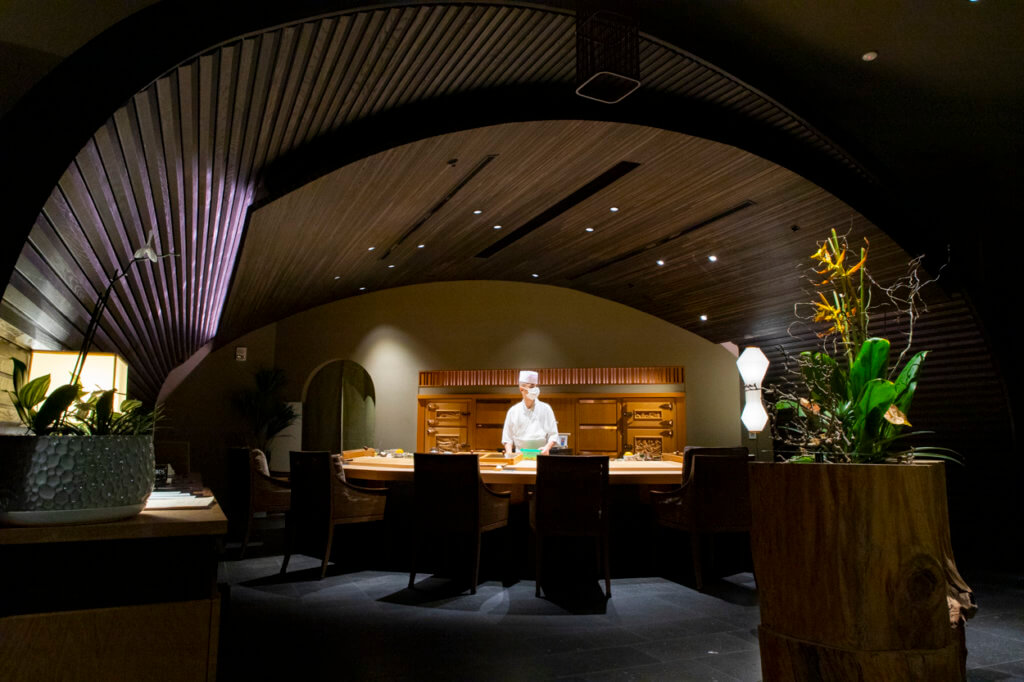 Because we visited them during the pandemic, things happened a little differently. Upon arriving at the valet stand, the valets donning masks and gloves greeted us and escorted us to the elevators. There, they scanned us up and ensured that only one family shares an elevator. Then, the La Vie host escorts you to Sushi Sho, opens the door for you. Then, a member of Sushi Sho's staff takes your temperature and provides you with a disposable bag for your face mask, which is required while not seated for dinner.
Service
As is usually the case with Japanese establishments, service at Sushi Sho Waikiki is impeccable. Here, the wait staff will primarily serve you your dinks and assist with clearing dishes. But, your main point of interaction is the chef standing in front of you.
Now, it's worth noting that the chef may not speak to you much. That's not because they don't want to, but because english isn't their first language. Talk to them, and they'll try to engage with you as much as possible. But, they also have an intense focus when assembling your pieces, so don't disturb them while they're doing this.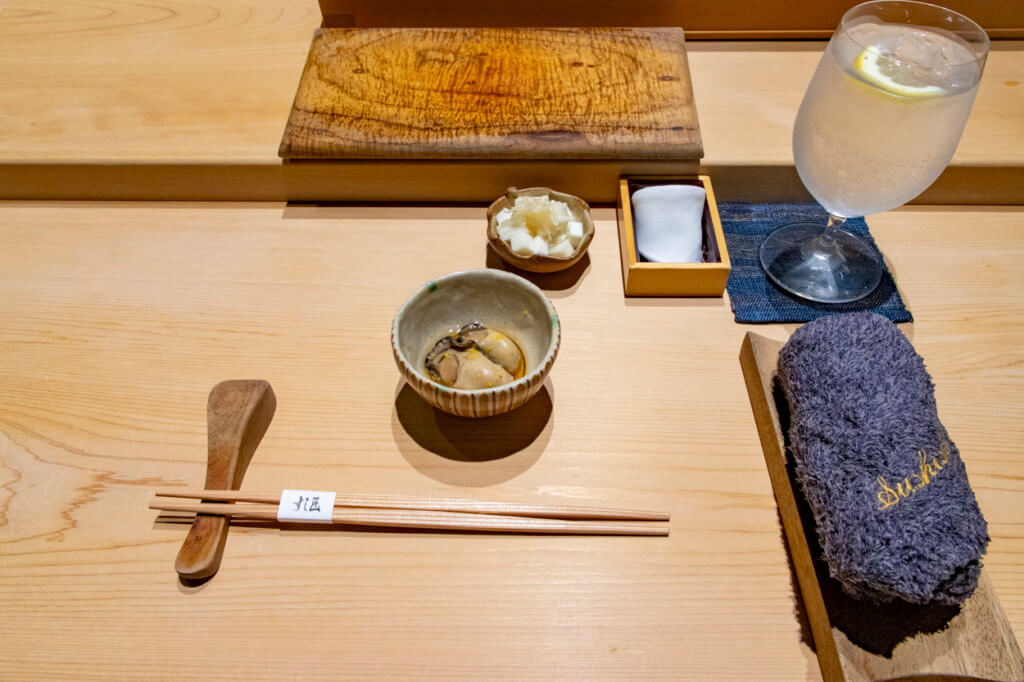 Menu
As of this writing, Sushi Sho Waikiki offers two menus – the standard Omakase that costs $300 for 30 courses and the Takumi set that costs $200 for 20 courses. Either way, the course count isn't set in stone. Towards the end of your meal, they'll offer you a selection of other ingredients and invite you to reorder some favorites.
Food
I won't go into describing each and every dish because that would take too long. But, know that everything we ate during our visit was the absolute best version of these pieces we've ever had. For instance, the butterfish/black cod was perfectly savory/sweet with a slight charring and a melt-in-your-mouth texture. The ankimo was similarly melty with a lovely creaminess, like the best foie gras torchon you've ever had. And the uni? Sublime.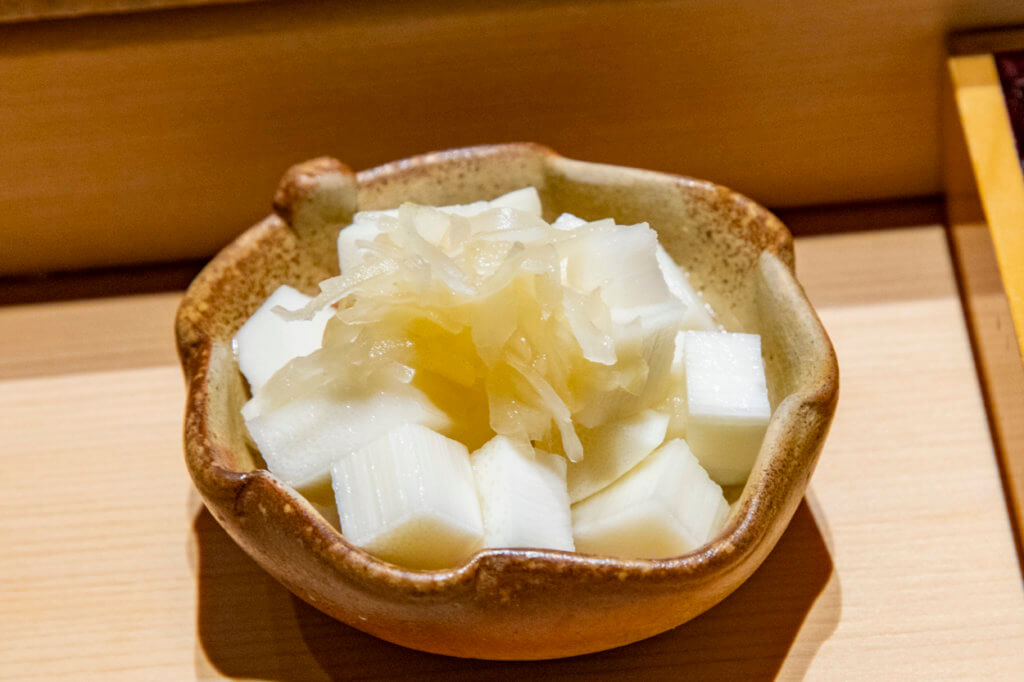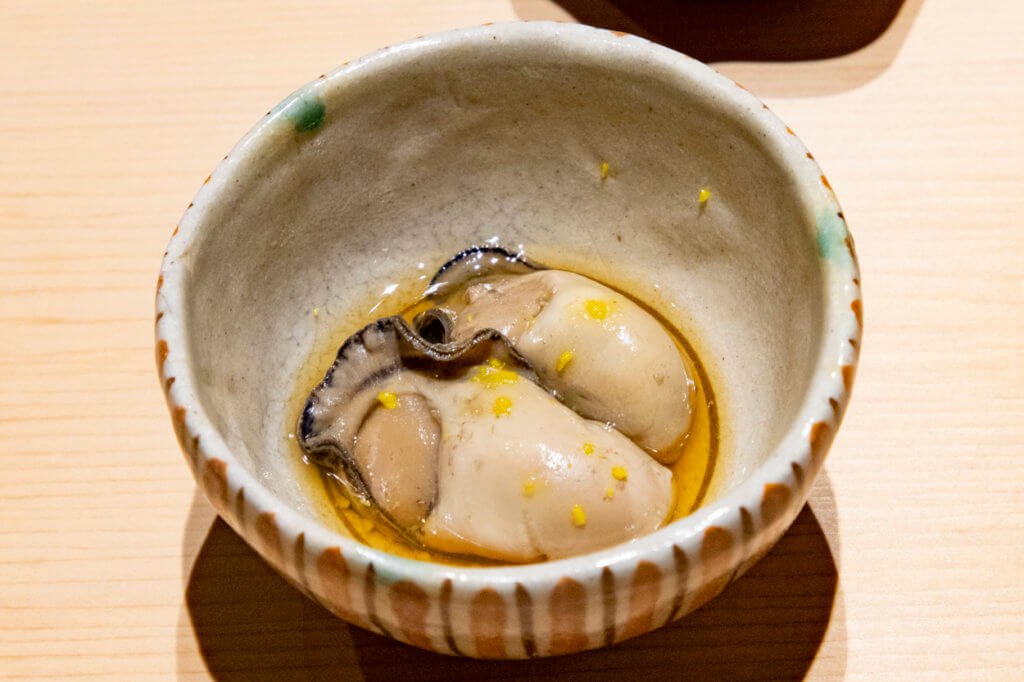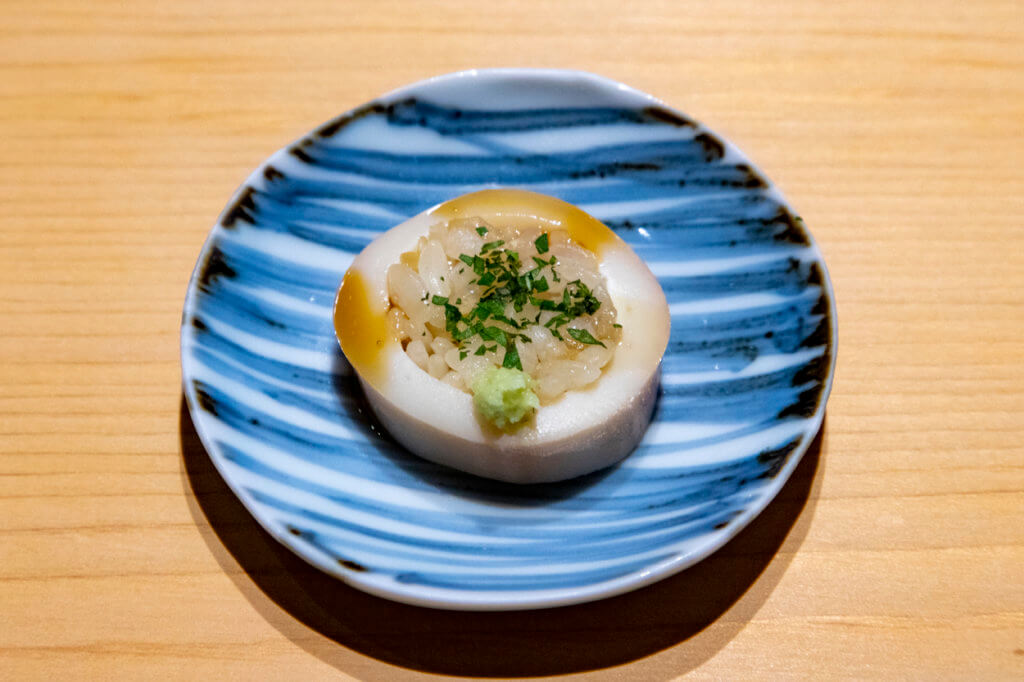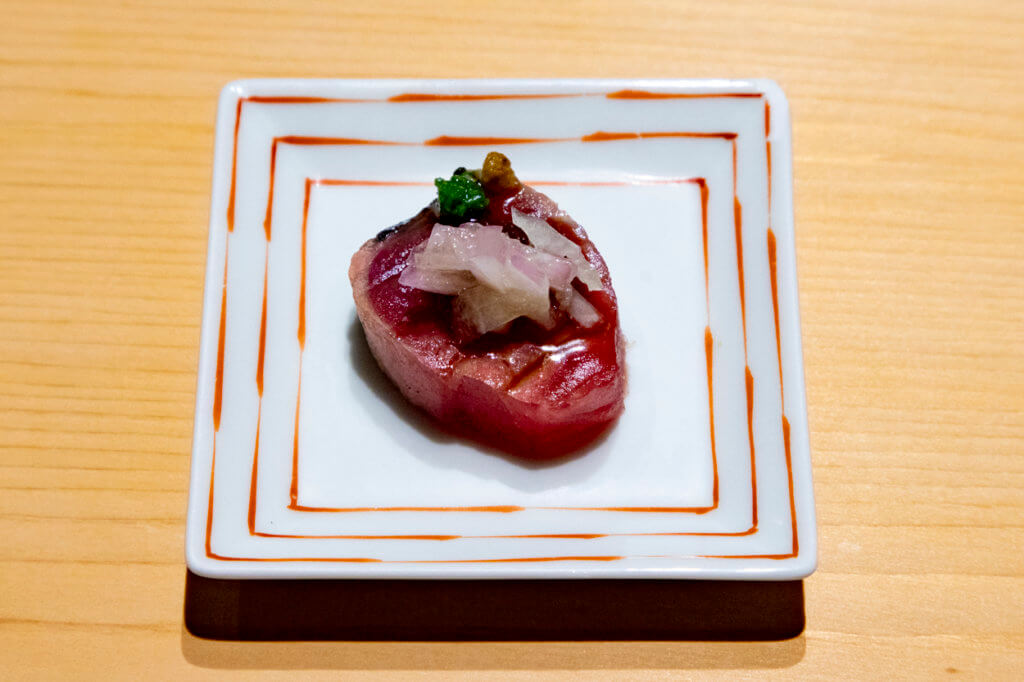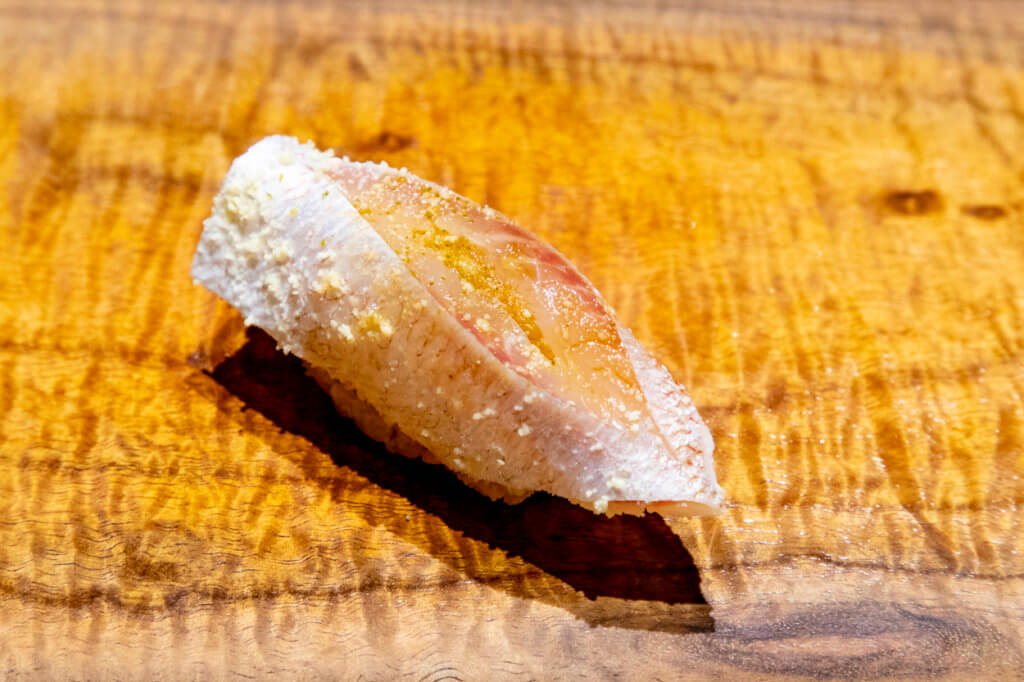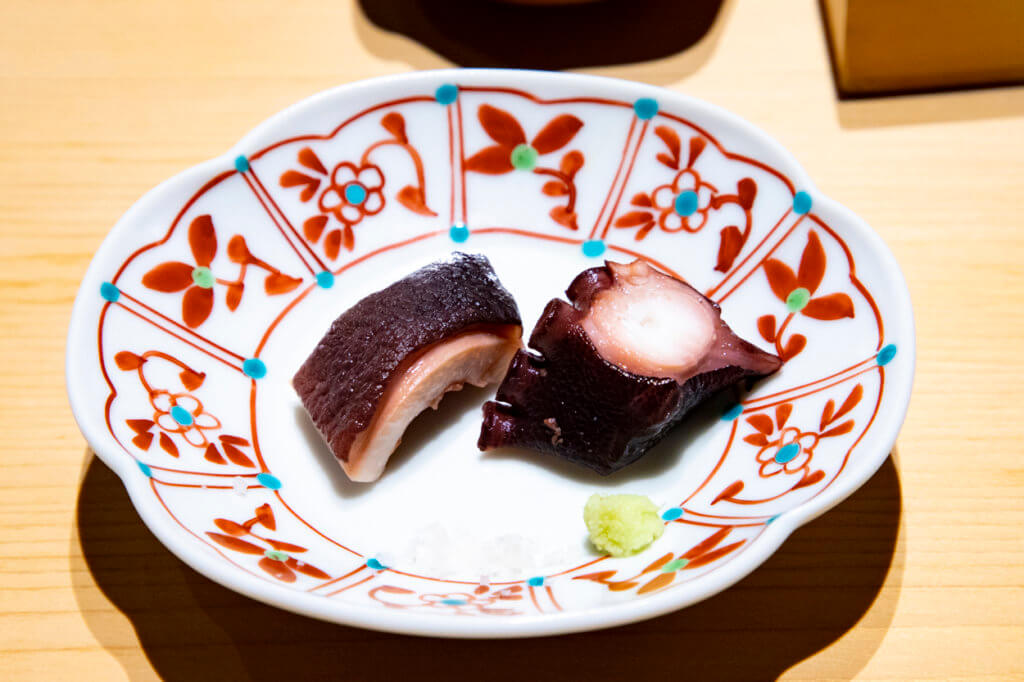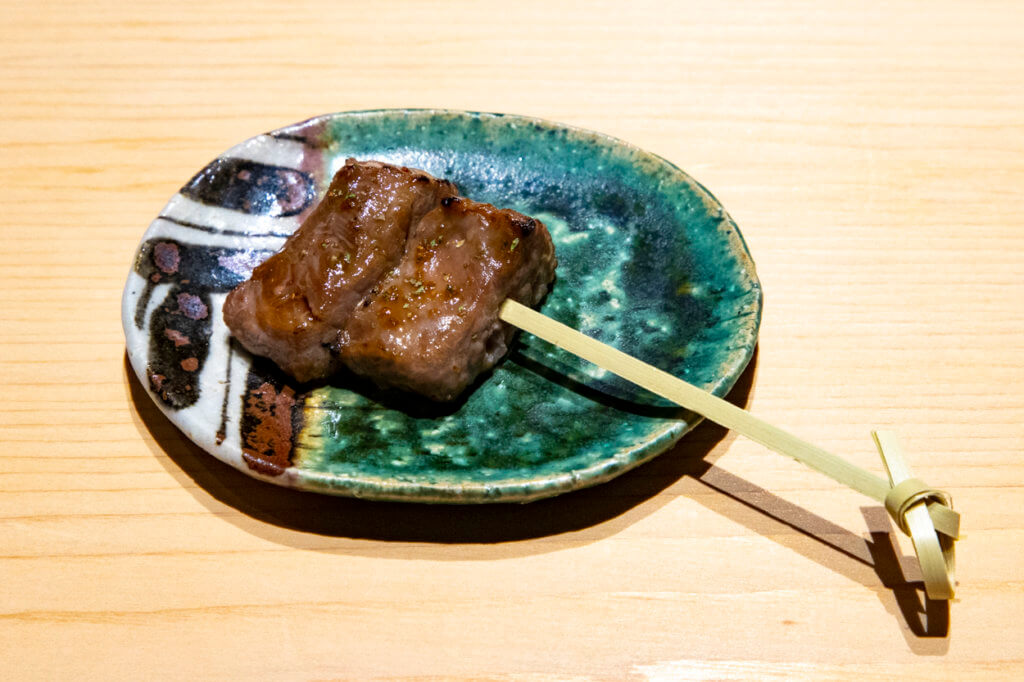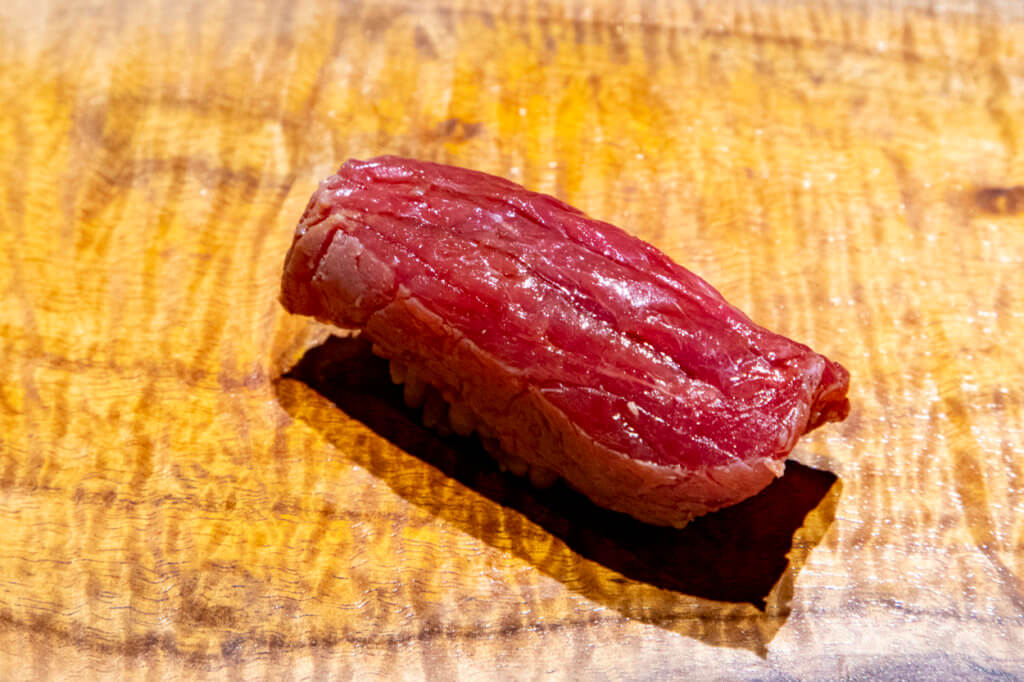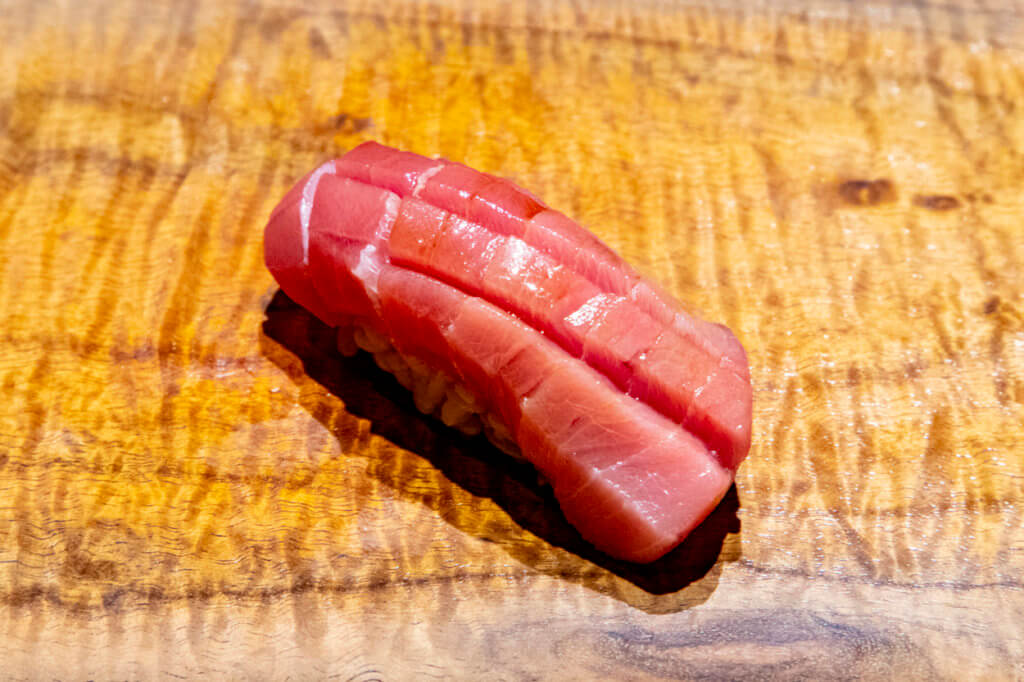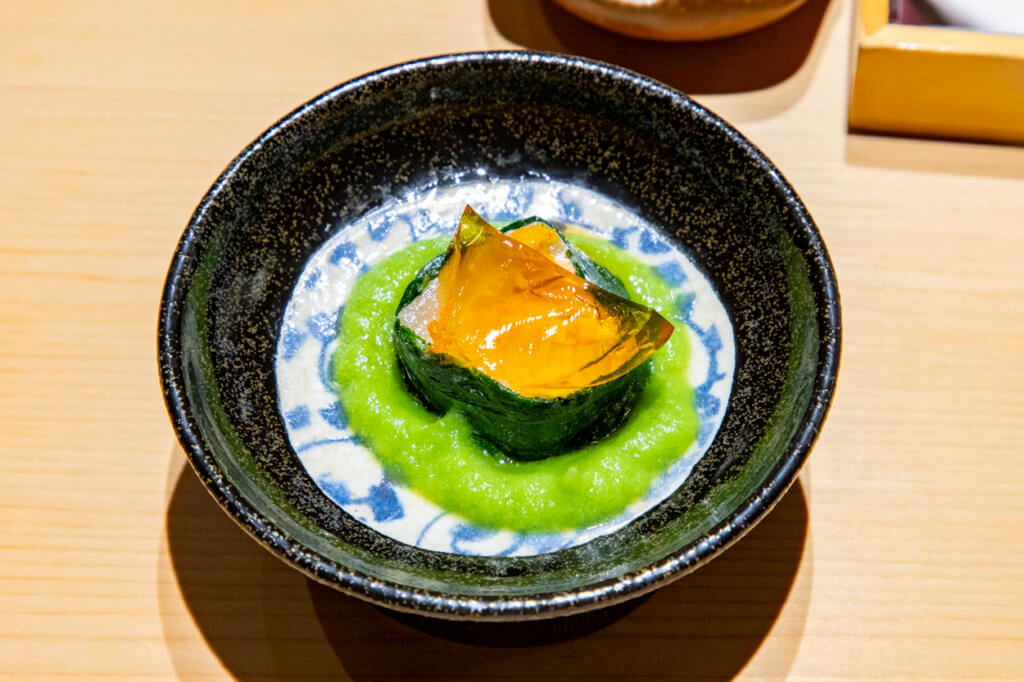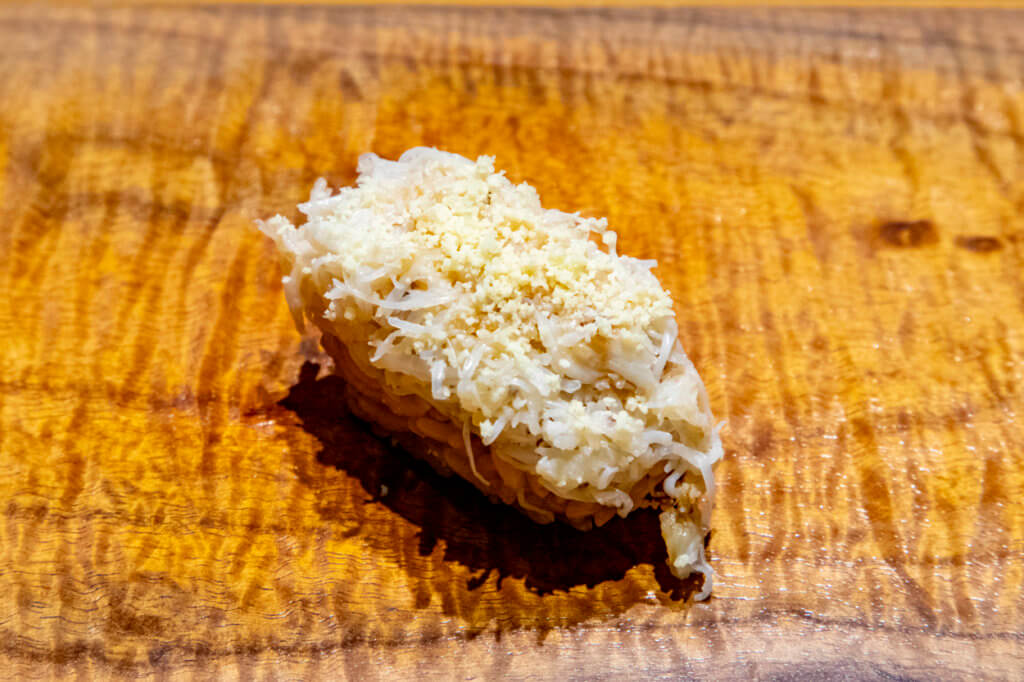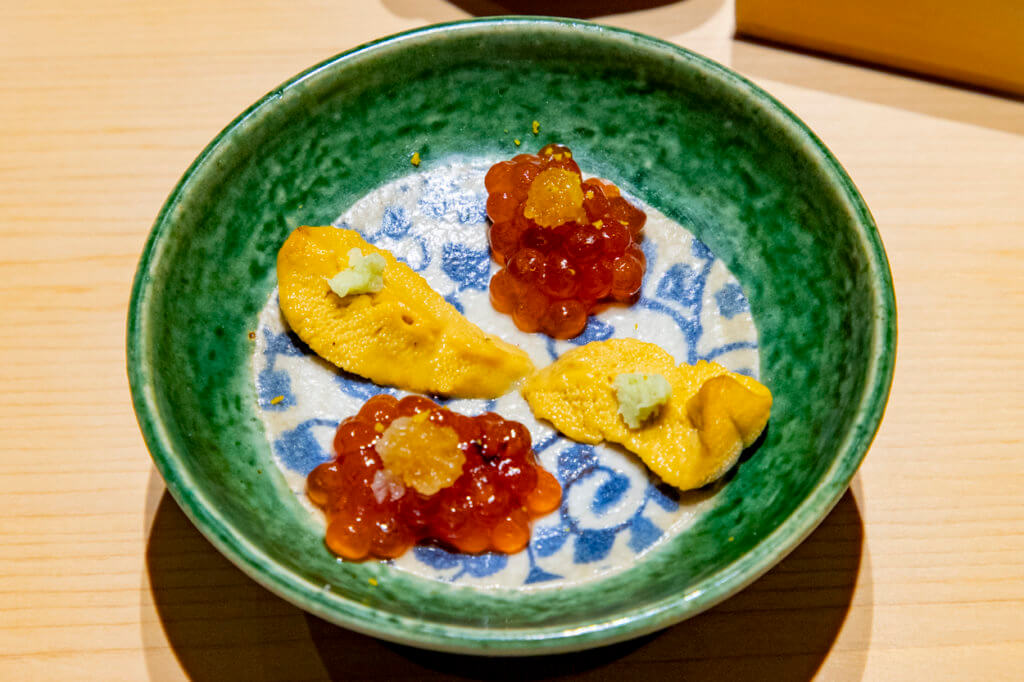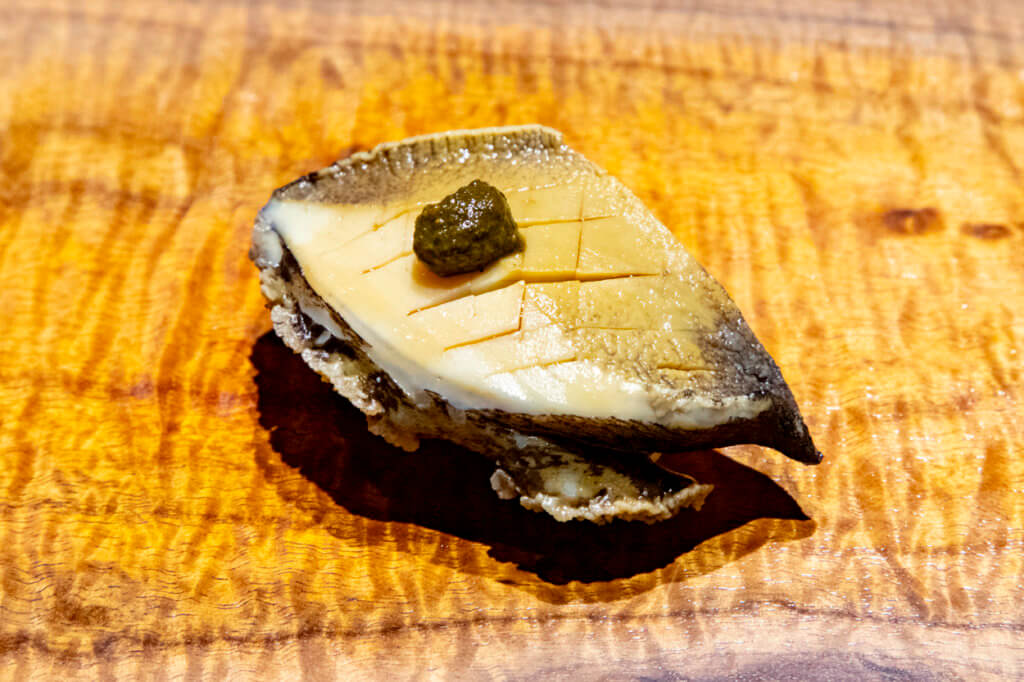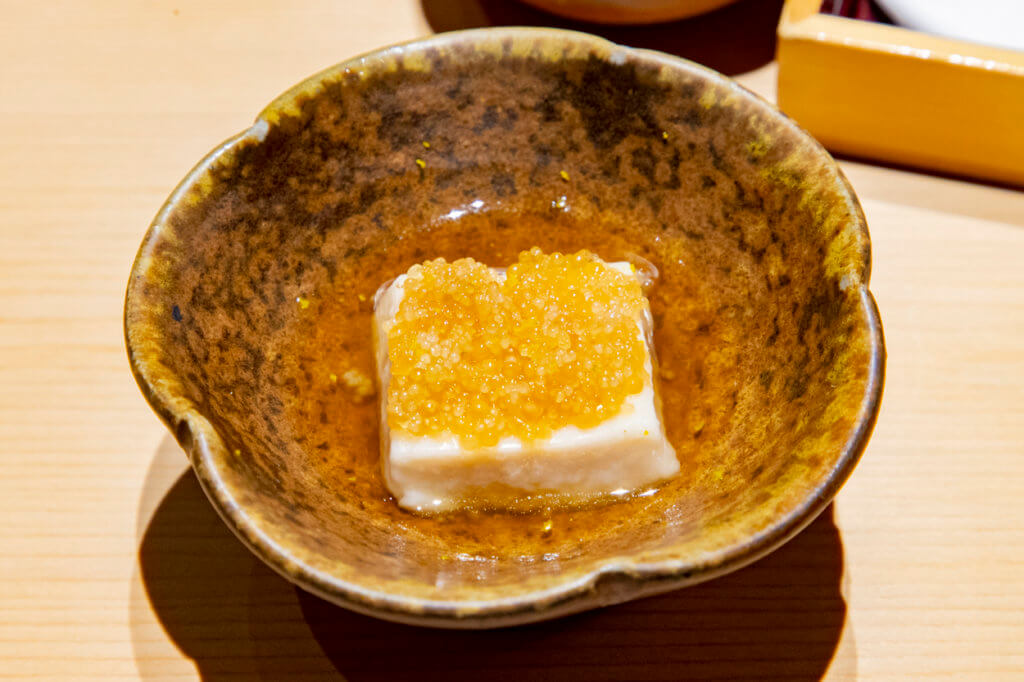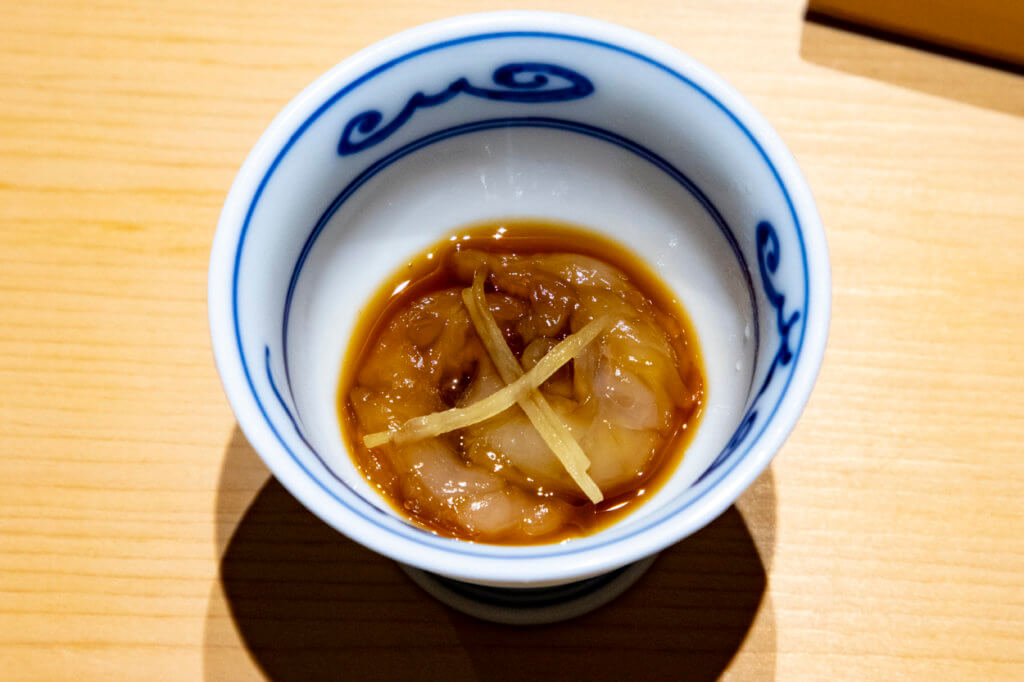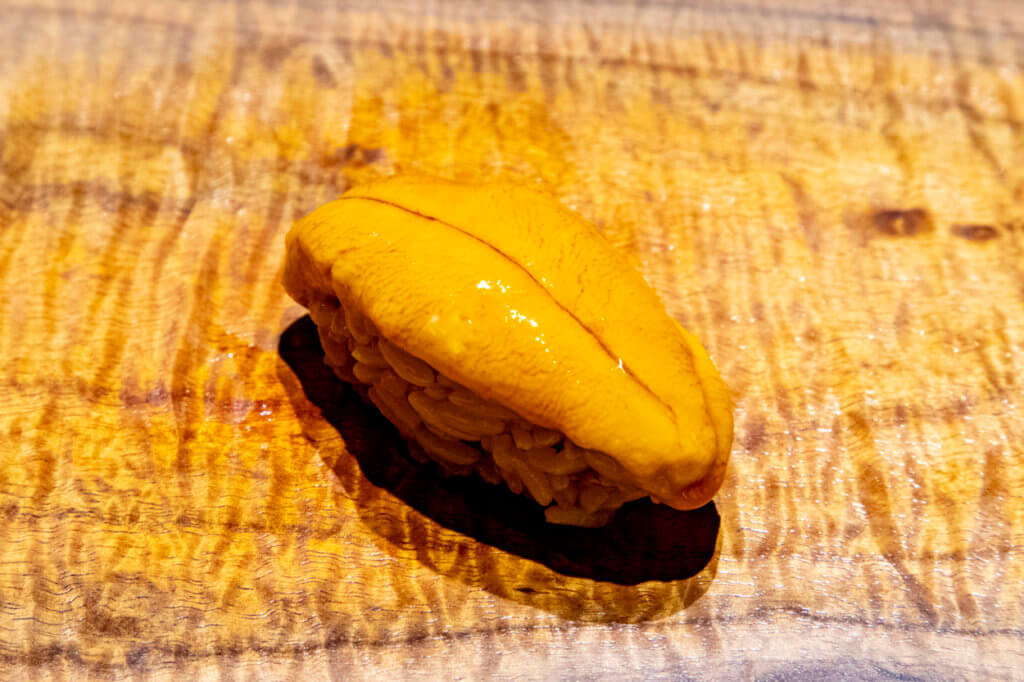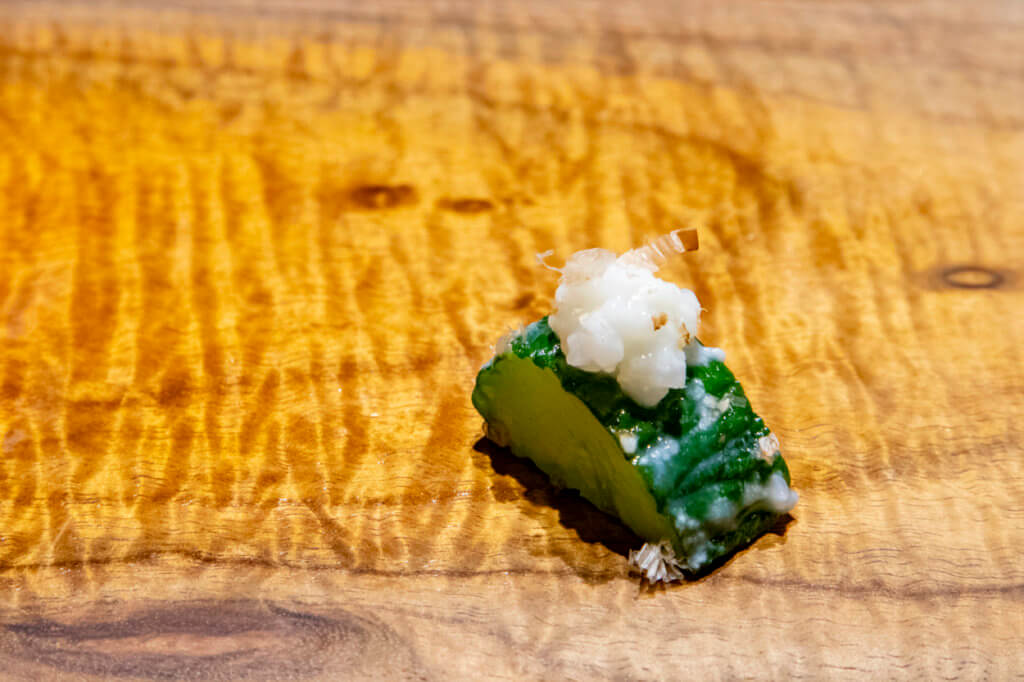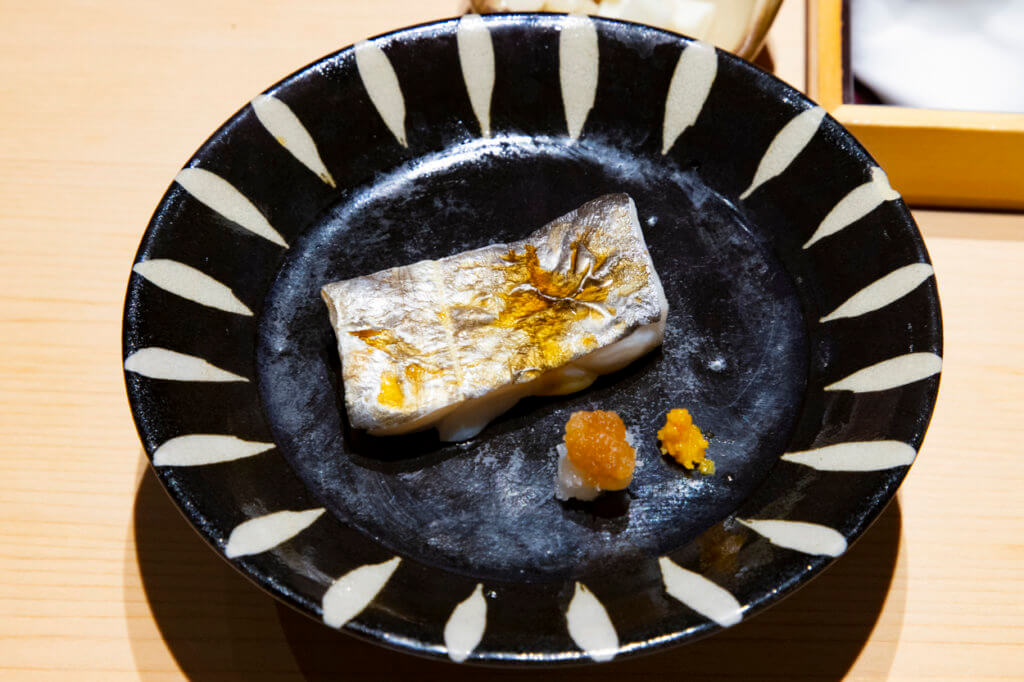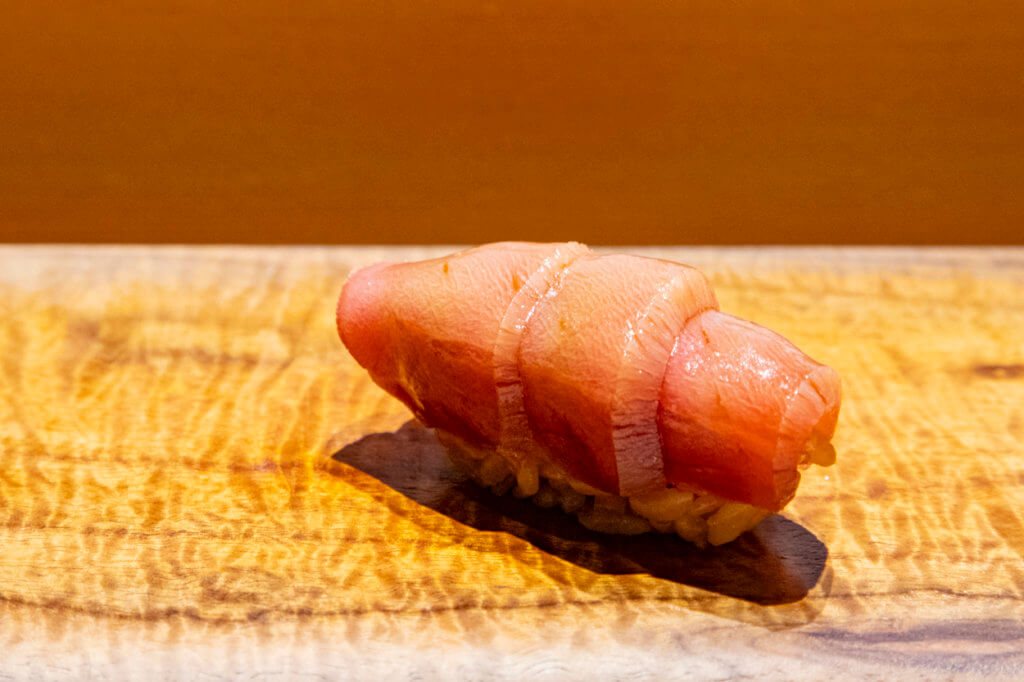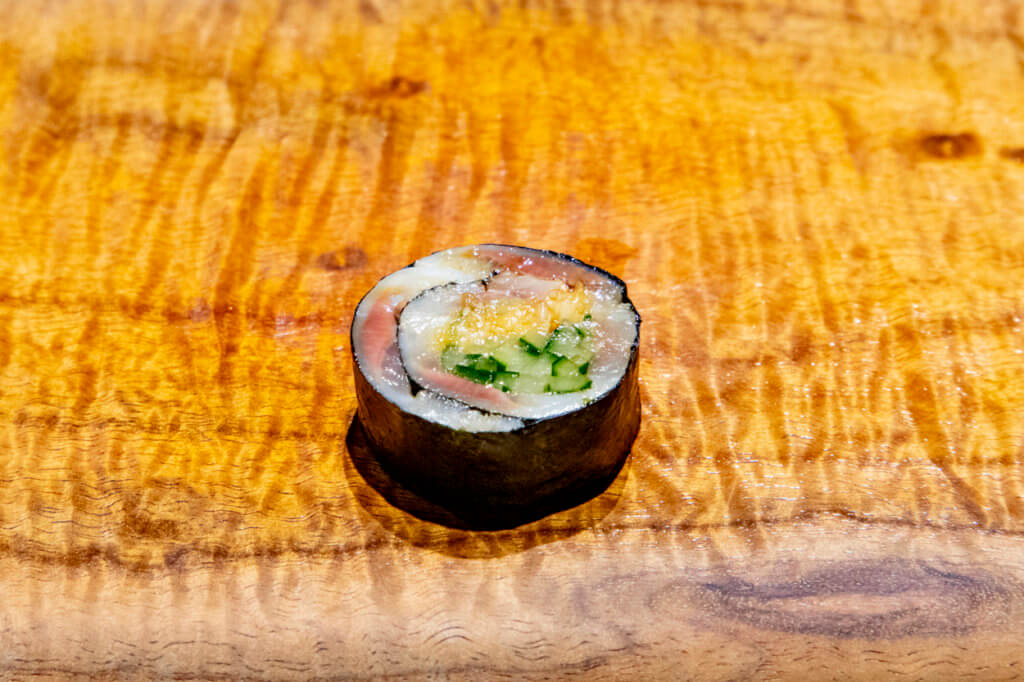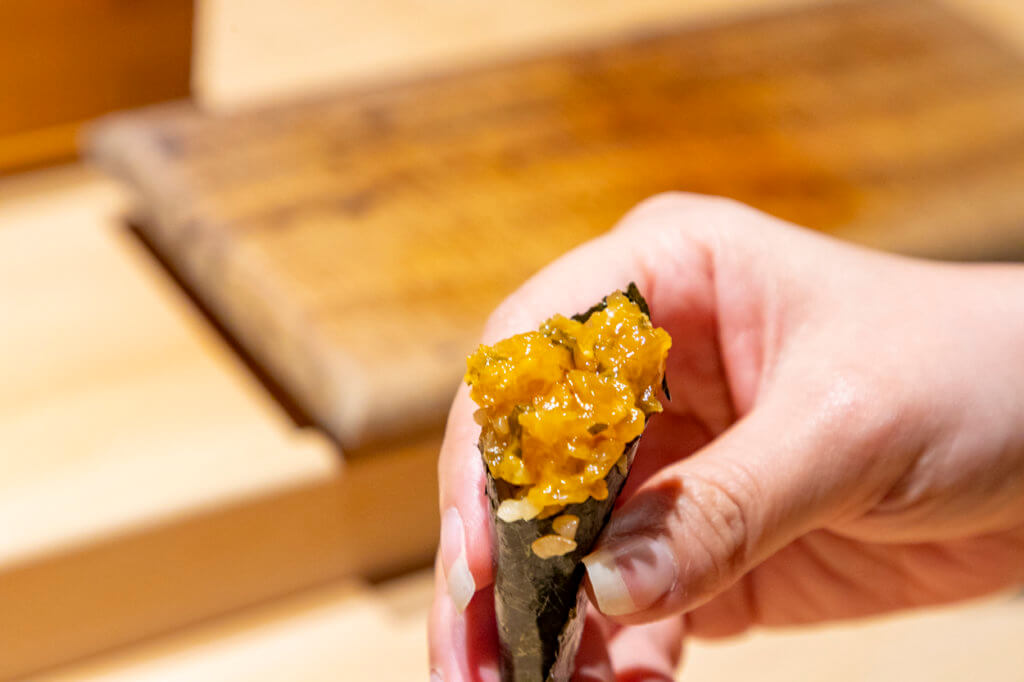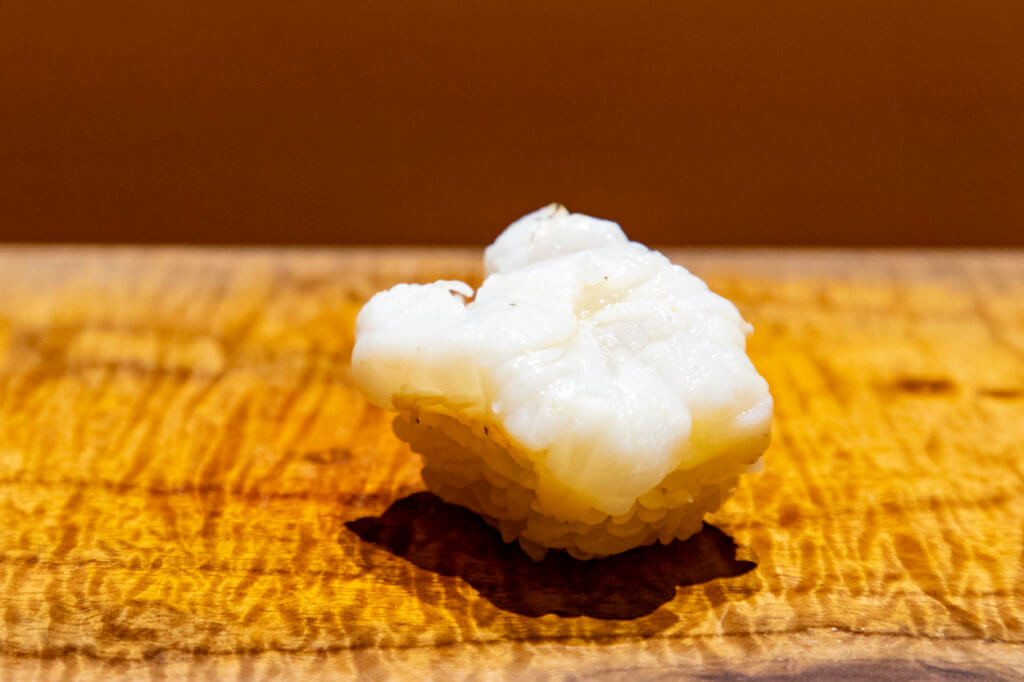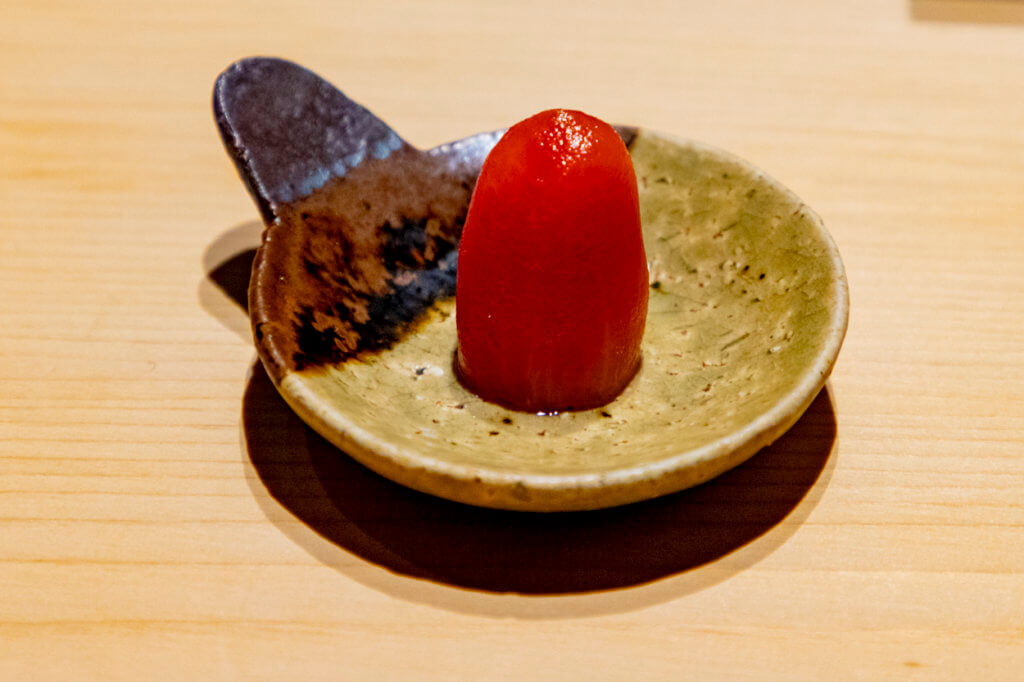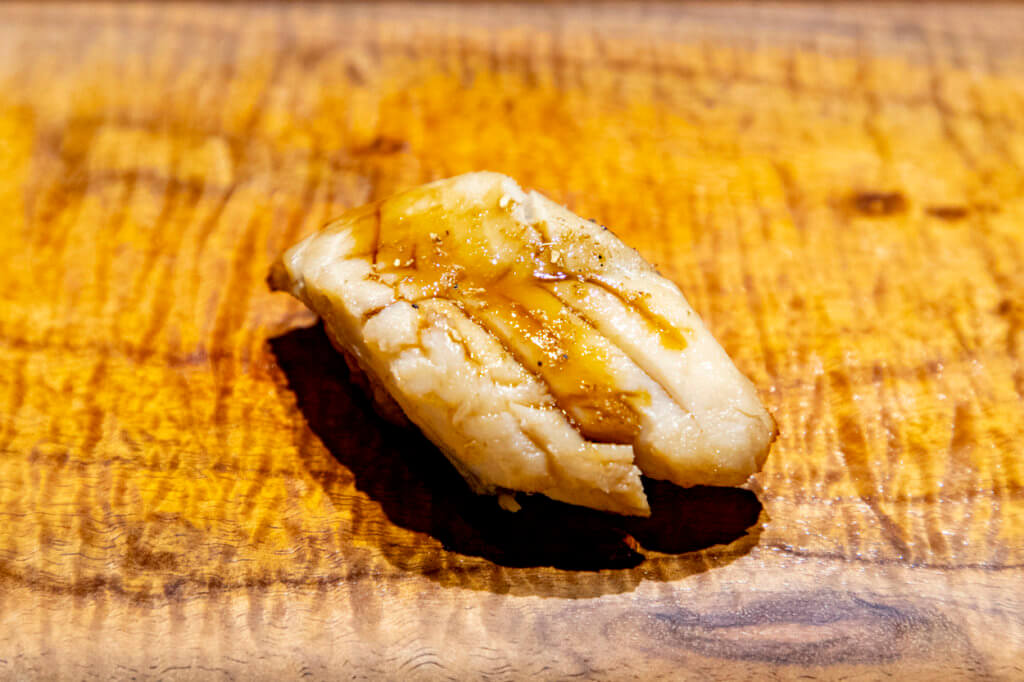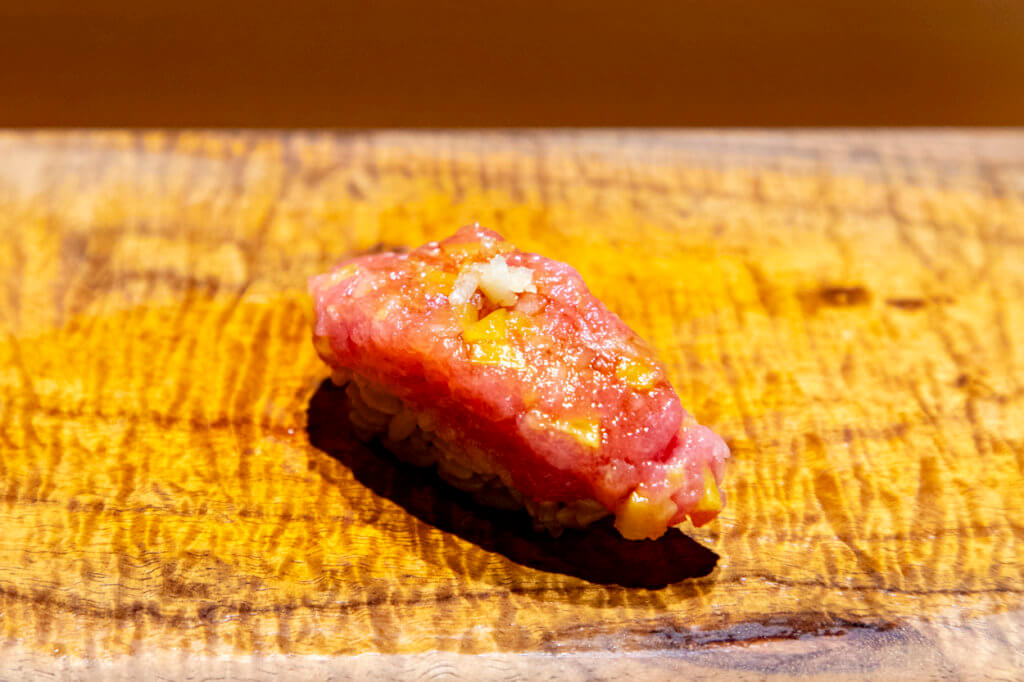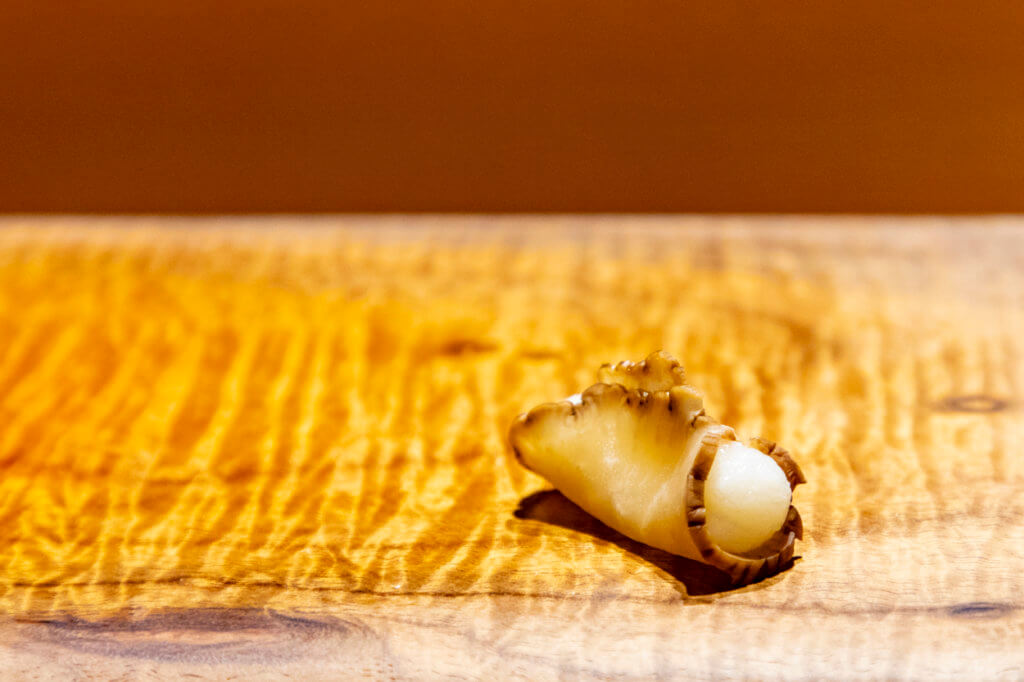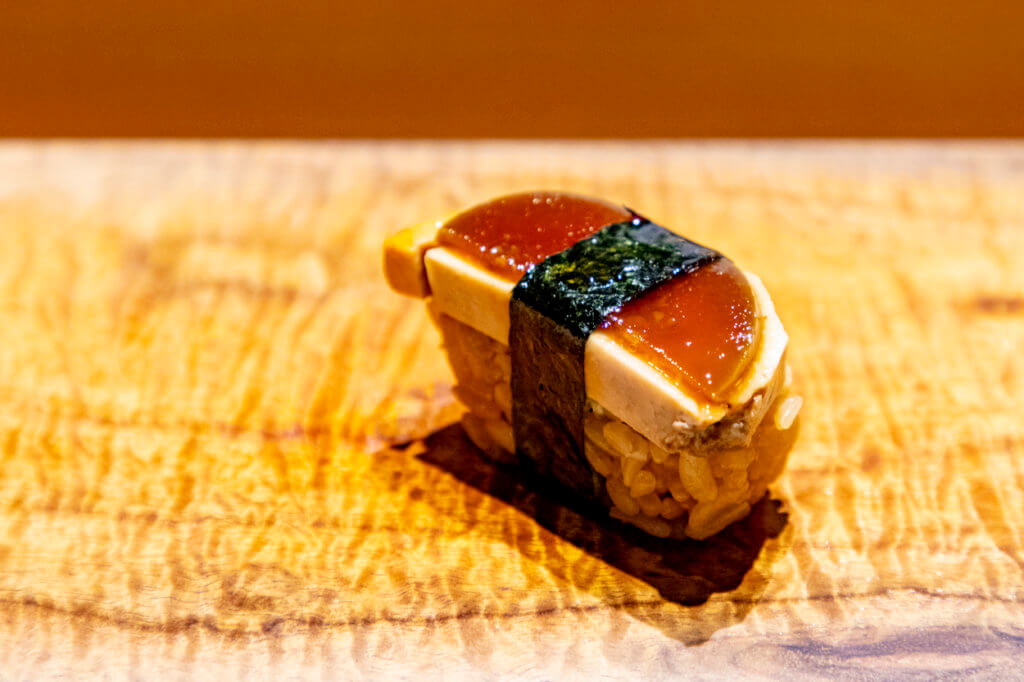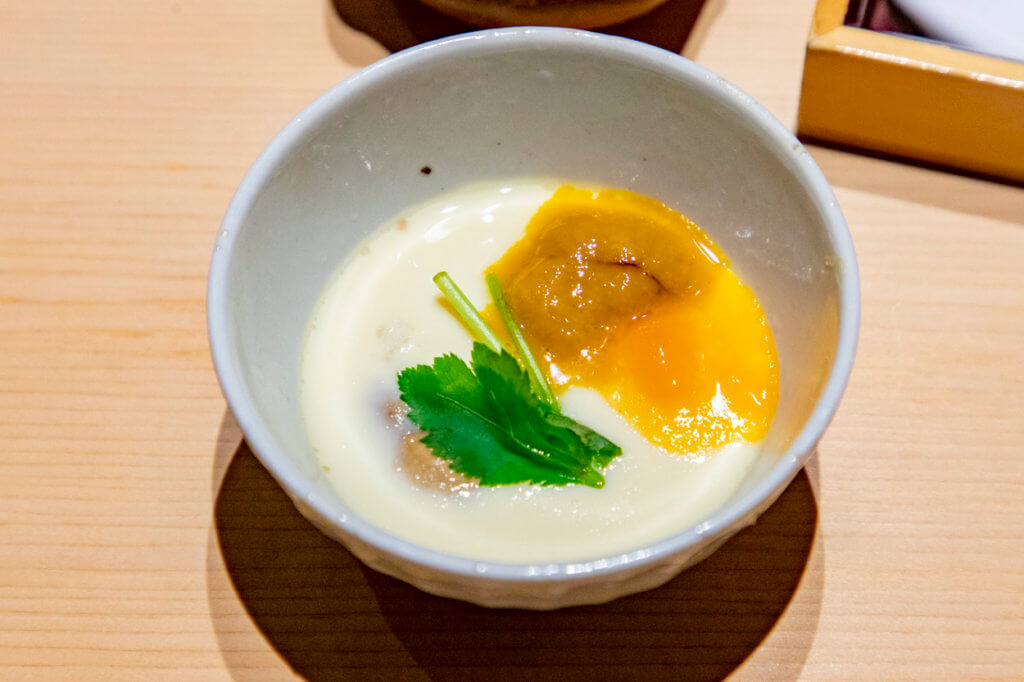 Optional Dishes
After the Chawanmushi, our chef and savor introduced a spread of additional options we could choose from. We chose to get more of the amazing Aka Uni we had earlier, while also sampling some Hokkaido Uni, Kohada, and Kuromutsu.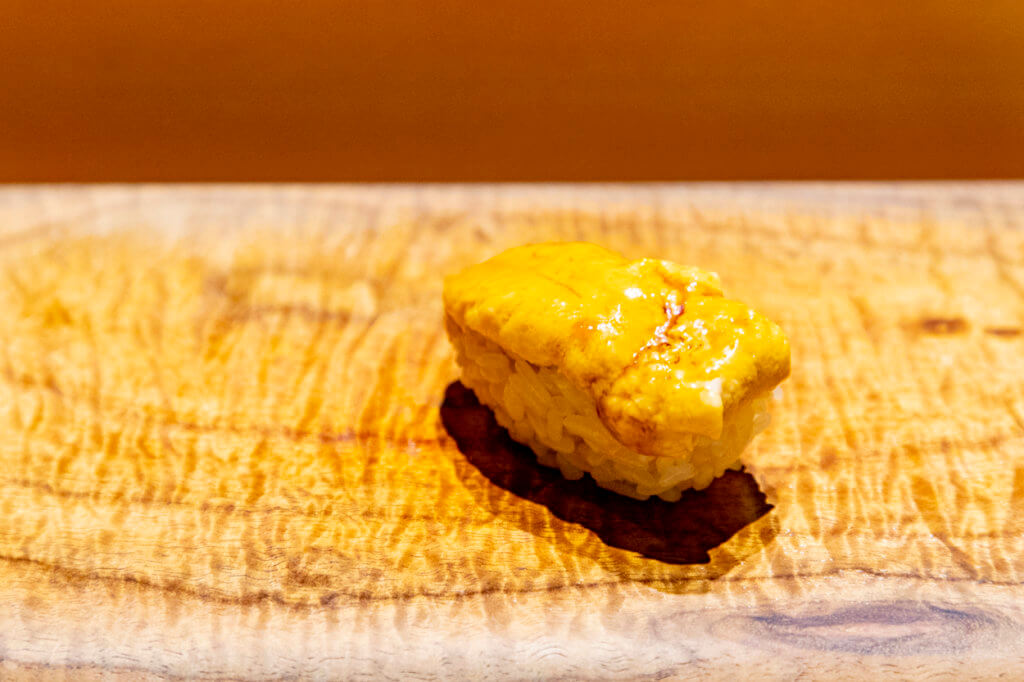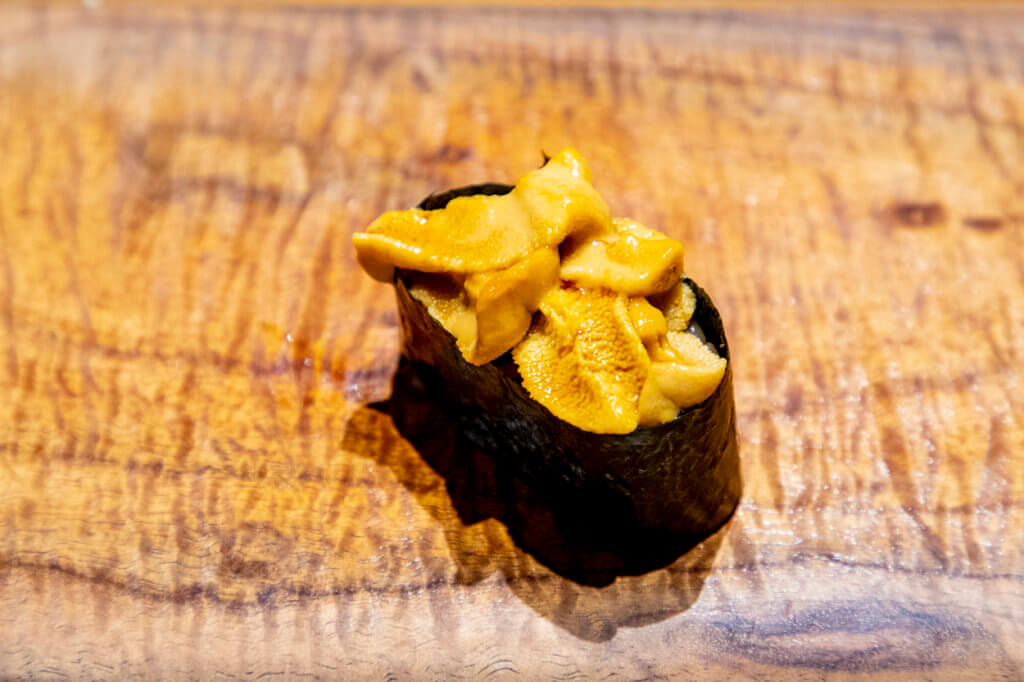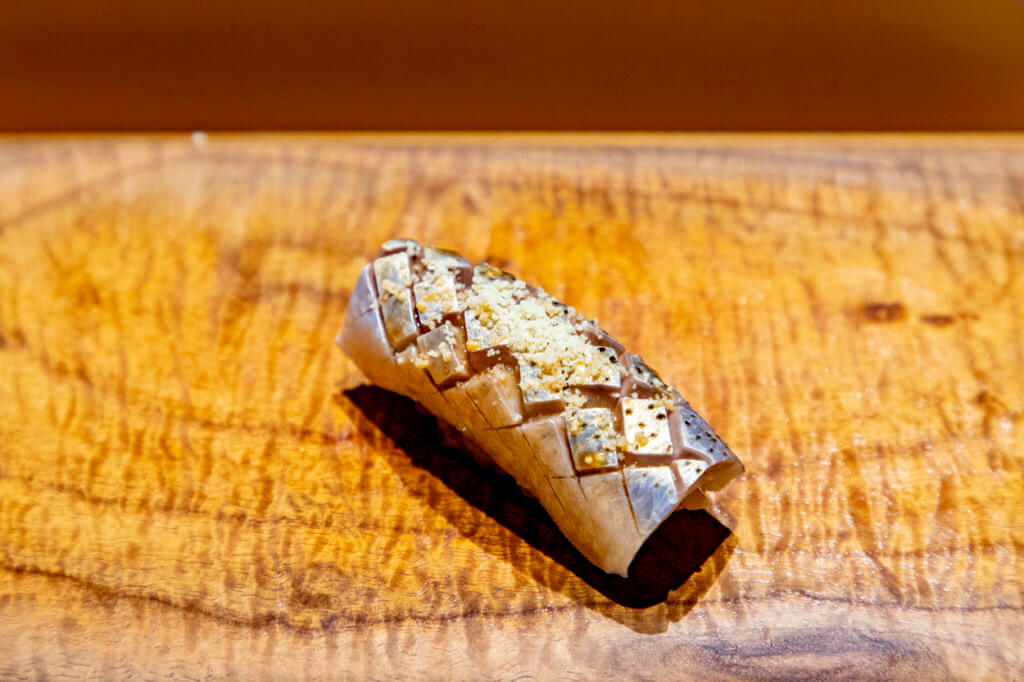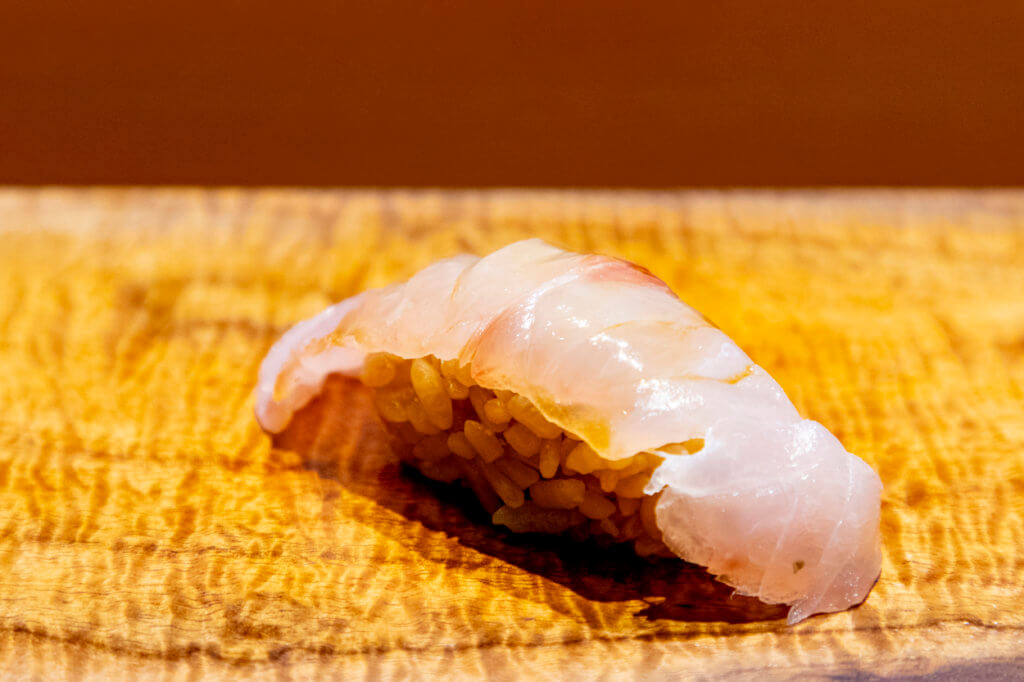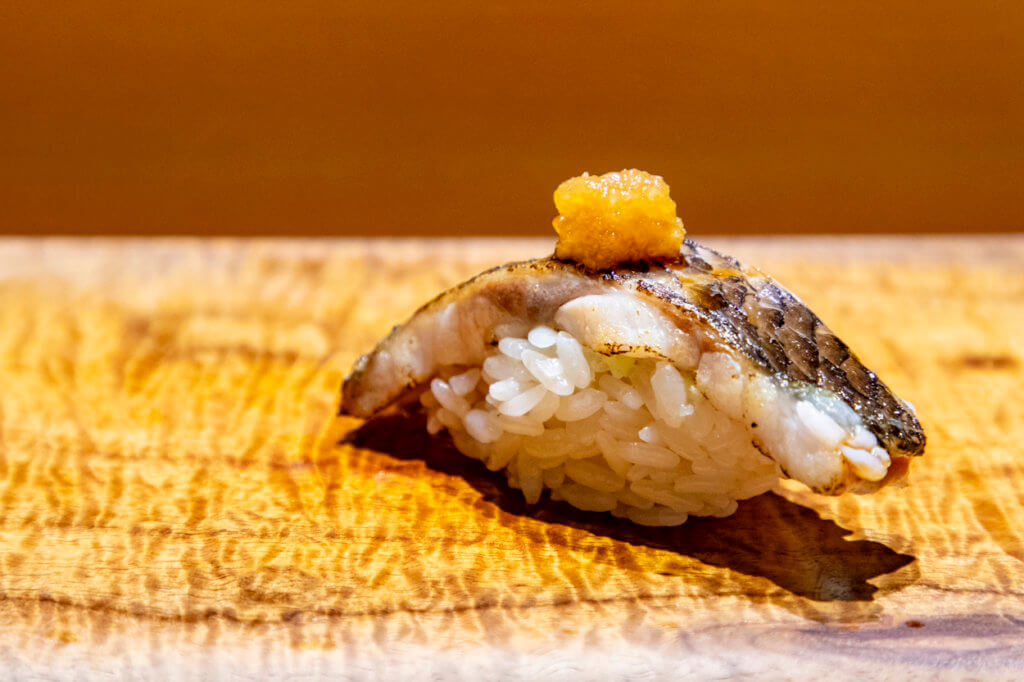 Closing Out the Meal
After enjoying our additions, we were presented with Sushi Sho Waikiki's standard ending dishes. These are not out of the ordinary for a sushi meal, though the ingredients are certainly unique. What's more, they substitute a consommé made with local ahi rather than the standard miso soup. At this time, we were presented with hot green tea as well.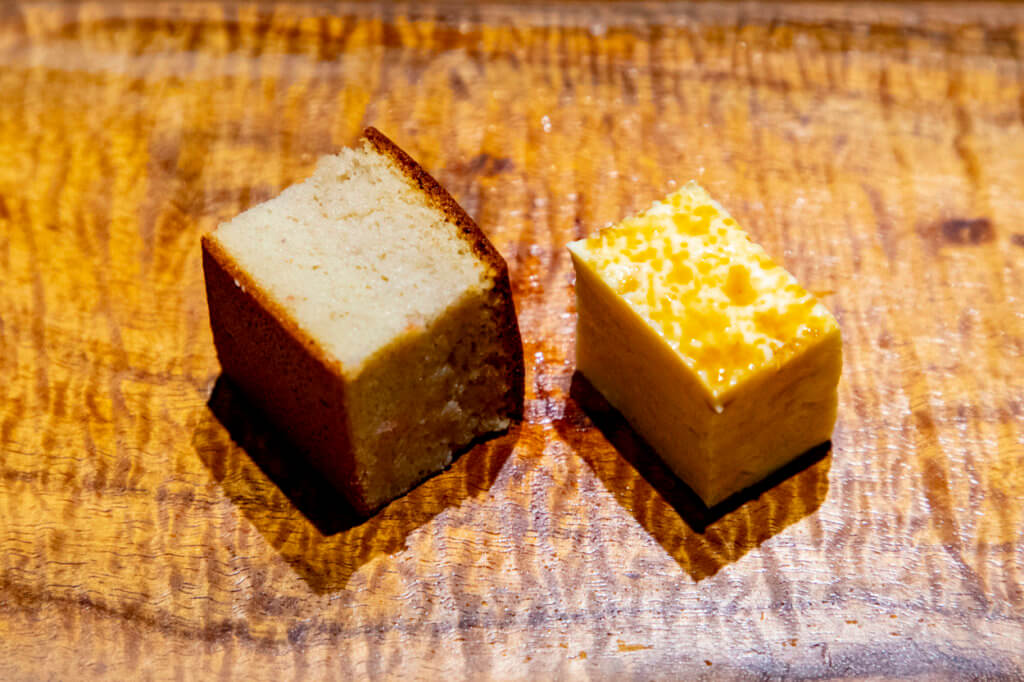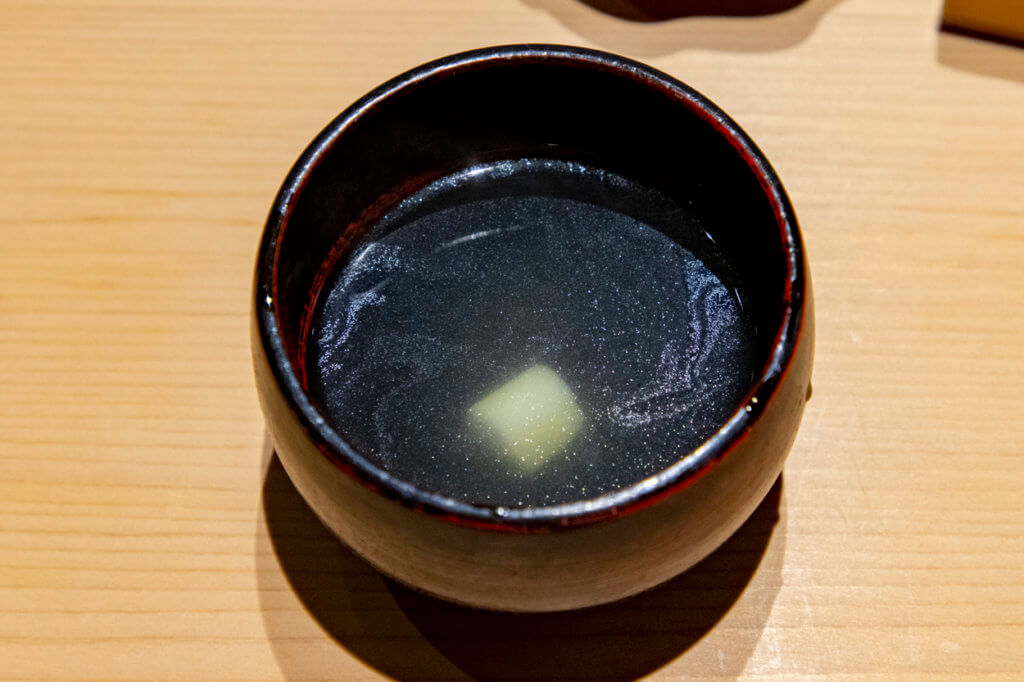 Sweet Endings
At Sushi Sho, you're presented with at least three dessert options and are welcomed to choose more than one. Based on the recommendations of our Chef, we chose to try their riff on the traditional Kuzukiri and Molokai Salt Ice Cream so that we could enjoy the Kuzukiri's syrup with the ice cream. And it was amazing! As our Chef said, it's like salted caramel.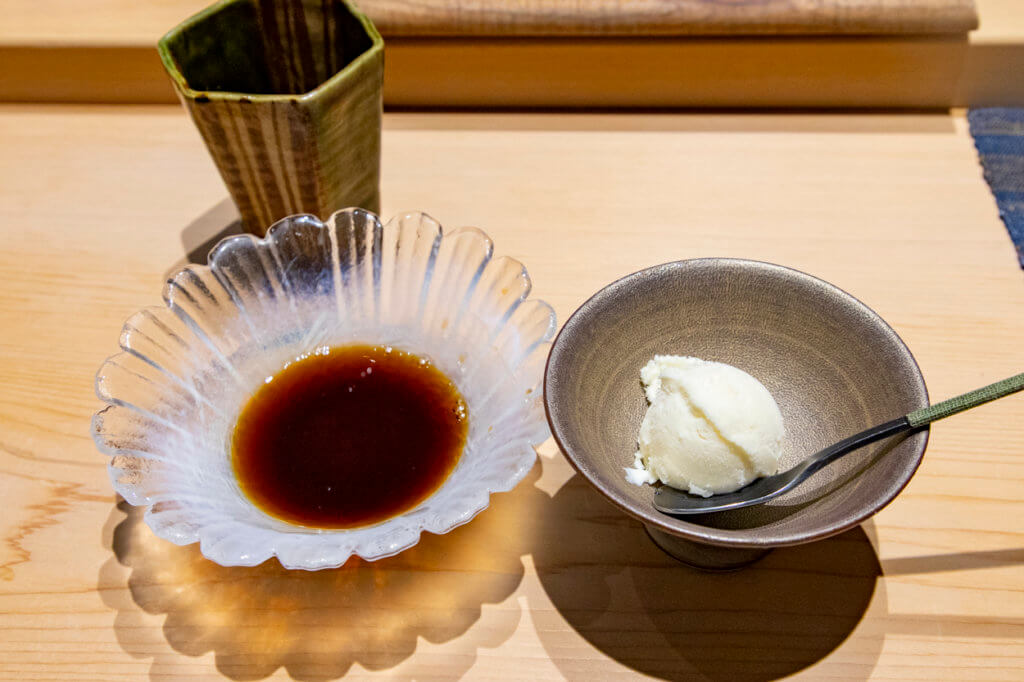 Favorites
Again, EVERYTHING we ate that night was truly outstanding. But, as is the case with any meal, there were some standouts. For me, those include (in no particular order):
Ohagi – rich, fatty, meaty, cut with a tang of takuan and the Maui onion
Smoked Takuan with Fermented Rice – Smoky, acidic, and cheesy. Chef said the fermented rice would taste like cheese, and it really did!
Ankimo – Luxurious, creamy, foie gras-like cut with the pickled watermelon
Aka Uni – Melty, yet firm, super sweet, oceanic flavors
Grilled Butterfish – a normal dish here in Hawaii, but a perfect balance of flavors with a melt-in-your-mouth luxuriousness
Molokai Ama Ebi – sweet, salty, briny deliciousness
Laulau – vegetal; rich + fatty, buttery fish cut with subtle acidity; hot + cold
Grilled Local Tuna – meaty, charred, with a slight kick
Local Taro Tofu – creamy, firm, nutty, briny
Mini Handroll – Deep umami
Sushi Sho To-Go Bara Chirashi
Currently, Sushi Sho offers a to-go Bara Chirashi for $30. This was previously available during lunch at Dean & Deluca's Ritz-Carlton Residence Waikiki location. But, thanks to COVID, they're offering it to-go now, along with a $50 set that includes a couple of other pieces of sushi and cooked items.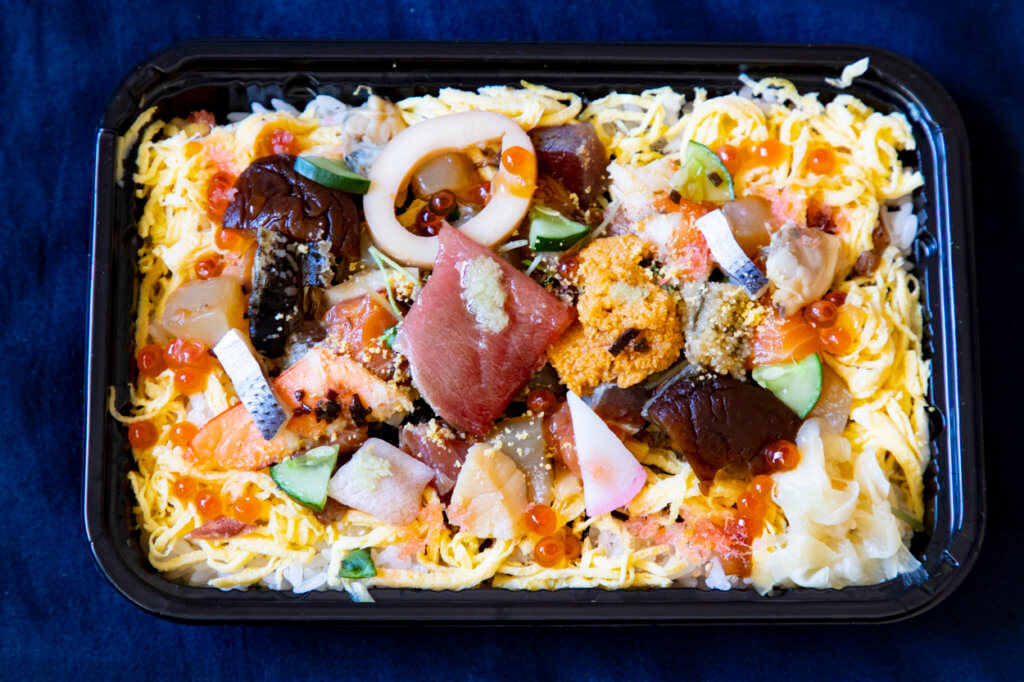 Back in May, my parents bought the Sushi Sho Bara Chirashi for the family to try. And, while some sneer at the $30 price tag, I think it's a great way to preview Sho for a fraction of the cost. They really do use the same quality stuff in here than they do in the omakase. Sure, there's filler in there too like the shiitake mushrooms, cucumber, and kamaboko, but the uni is fantastic, the toro is butter, and so on. It's well worth the price, in my opinion and lives up to the
Sushi Sho Waikiki, Final Thoughts
In all, we enjoyed 36 courses of some of the best sushi in the world. It cost us $659.60, including taxes, a limited-time 10% discount, and no gratuity (they no longer accept gratuities). That places Sushi Sho Waikiki in the top five list of most expensive meals we've ever had. But, it was worth every penny. Sushi Sho is definitely the best sushi spot we've been to yet. Even better than the already excellent Sushi Nakazawa in New York.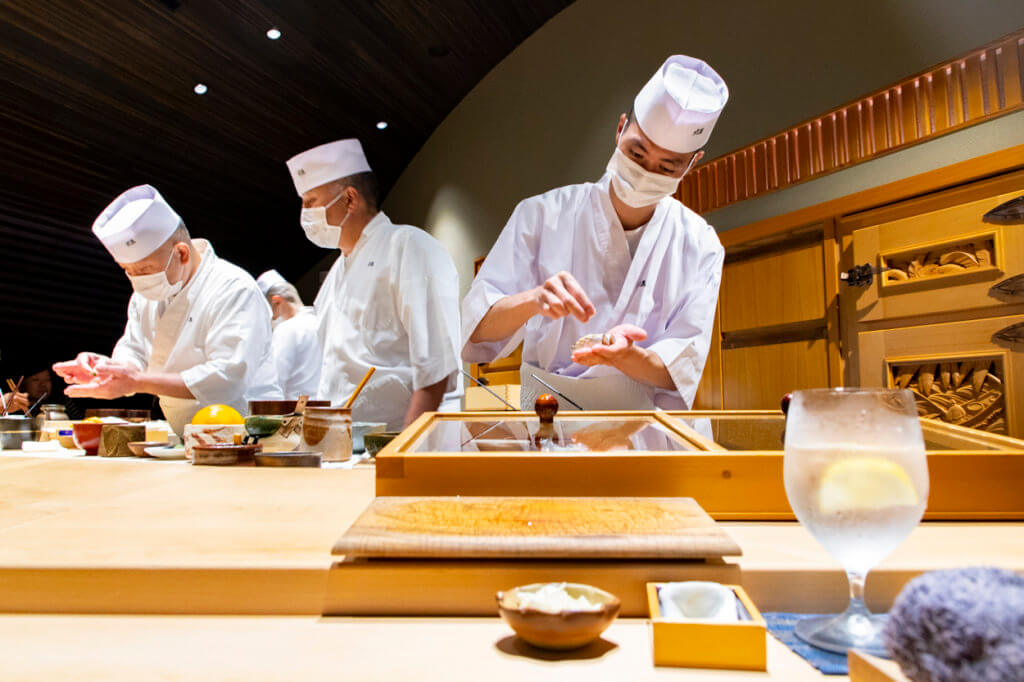 If I had the disposable income to do so, I wouldn't hesitate to return again. Especially if you're a lover of high-quality sushi.
Oh, and, Sushi Sho Waikiki's selection changes constantly based on what's available. So, for a different perspective, check out my buddy's post about his visit at alohaepicure.com.