I often write about newer places in Hawaii.  We are, after all, a dynamic state undergoing much change.  Often, what's new, pays homage to the past now days.  And that's a good thing.  Hawaii is such a unique and diverse place, it is important to honor our heritage, especially as it continues to quickly disappear.  Luckily, though, some parts of our past continue to thrive (for now) in the present.  One of those places is Tasaka Guri Guri on Maui.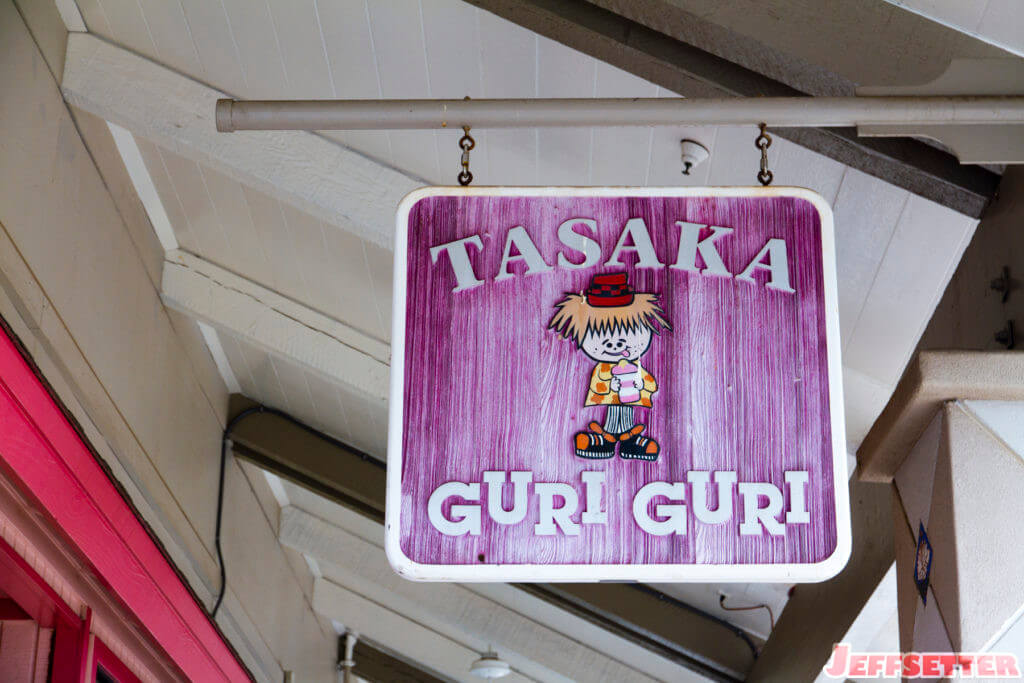 Our final day on the Valley Isle consisted of a hearty lunch at the Andaz Maui, some random driving, and a visit to a local icon, Tasaka Guri Guri.  You're probably asking "what the heck is guri guri?"  The best description there is it's a cross between sherbet and ice cream.  Invented over 100 years ago by the, you guessed it, the Tasaka family, guri  guri is often comprised of fruit juice and/or flavoring, (allegedly) lemon-lime soda, and condensed milk.  It's Hawaii's other frozen treat that hasn't really caught on with visitors yet.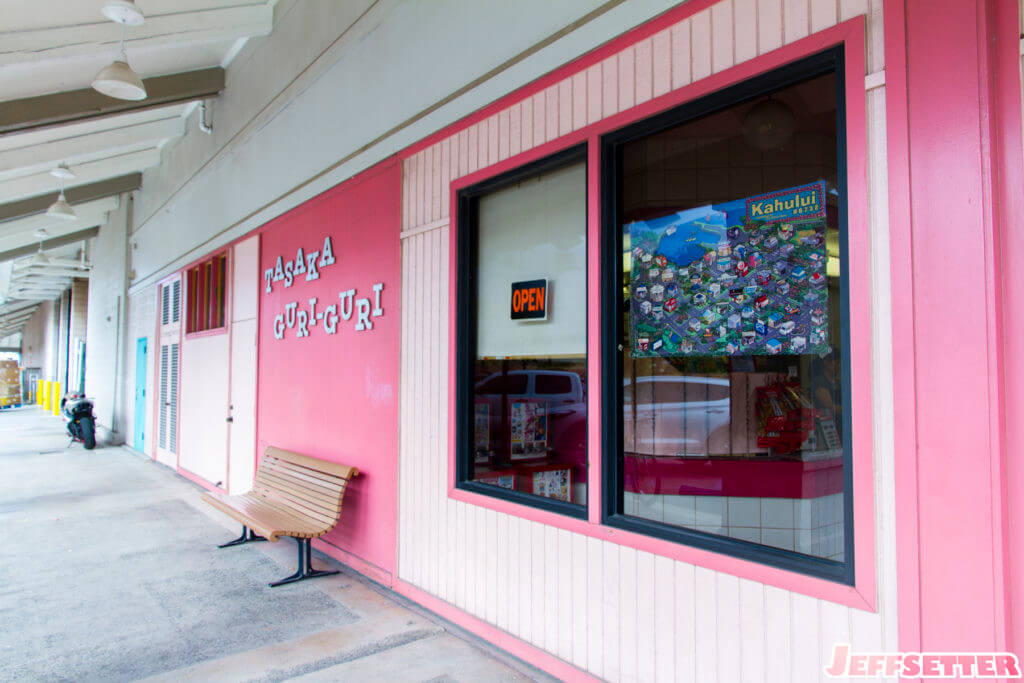 Today you can find Tasaka Guri Guri at Maui Mall.  The small, family run shop still serves up their famous guri guri in the two flavors they always have: strawberry and pineapple.  You can get one or the other, or both.  It's served in a small paper cup with a wooden spoon, which is pretty nostalgic for local people.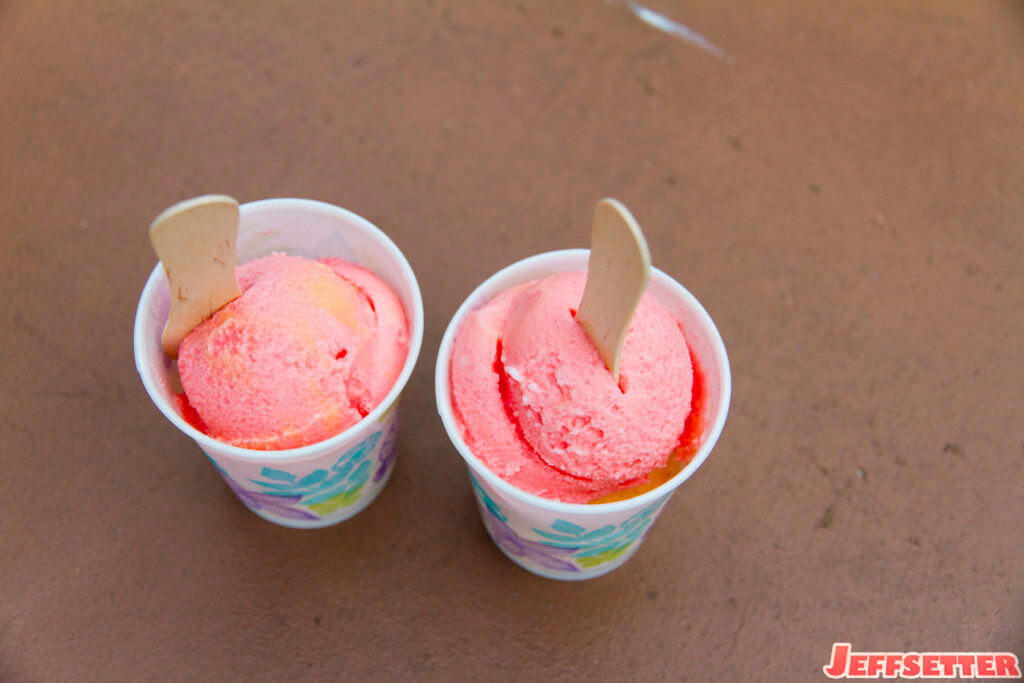 Me?  I'm not a huge fan of the stuff, I'm sorry to say.  It's not that it's not good; it is good.  It's just that guri guri in general is too sweet for me.  I'm not a huge fan of sugary stuff, and that's just my personal preference.  That's why I don't care much for traditional Hawaiian shave ice either.  But, like I said, personal preference aside, Tasaka Guri Guri is good.  The flavors are bold, and especially the pineapple, really taste like pineapple.  I do think it's a worth a try, and hey, it's easy to get to.  You can even make it a quick pit-stop on the way to the airport like we did.  Not visiting Maui?  You can have something similar in soft serve form from Samurai Inc. on Oahu called Samurai Frost.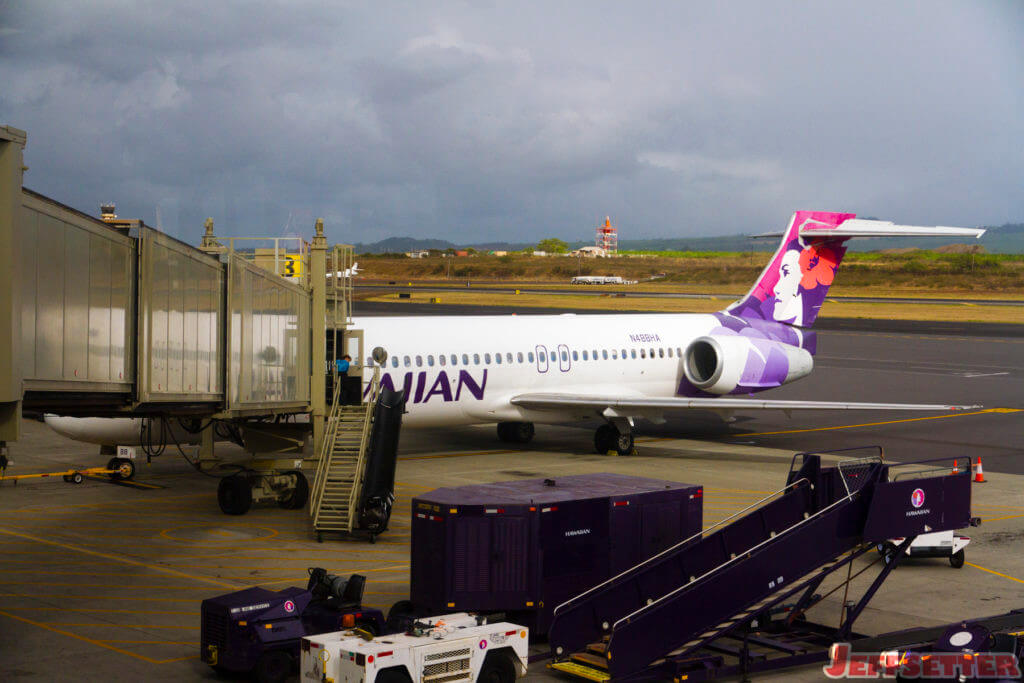 So of course after our Tasaka visit, we returned the car and headed over to the airport.  Our return flight was much like our outbound flight.  As soon as check-in became available the day before, I checked us in and upgraded us to Extra Space seating.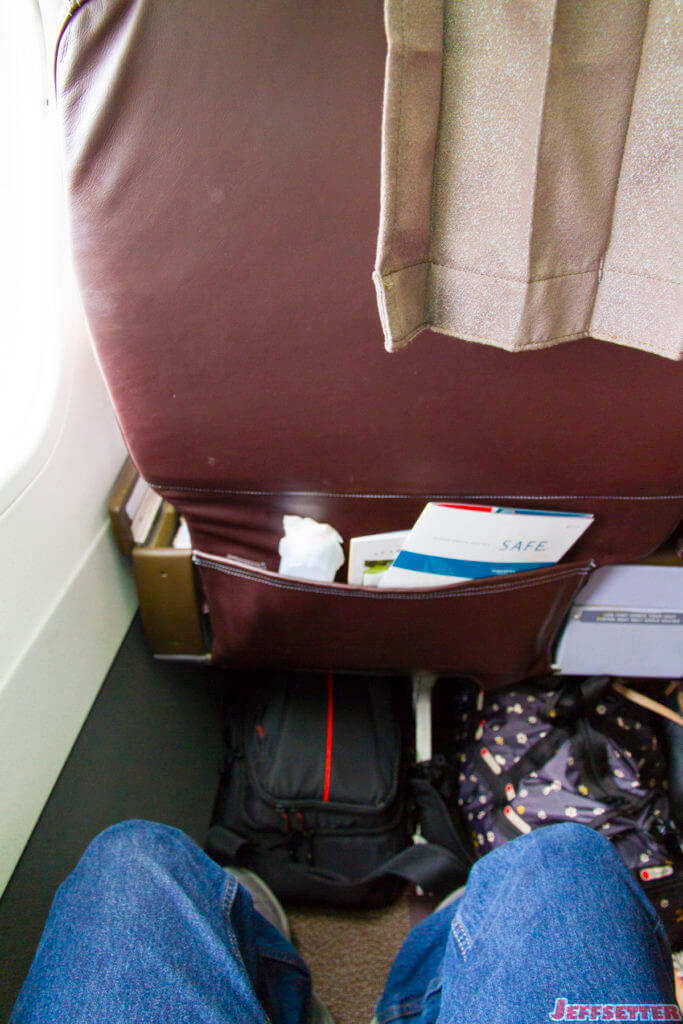 This time we got the "bulkhead" row right behind first class.  There wasn't actually a bulkhead, as you can see, but rather a half curtain.  That's fine, at least we got to stow our bags in front of us.  There was also had trash in the seat pocket in front of me.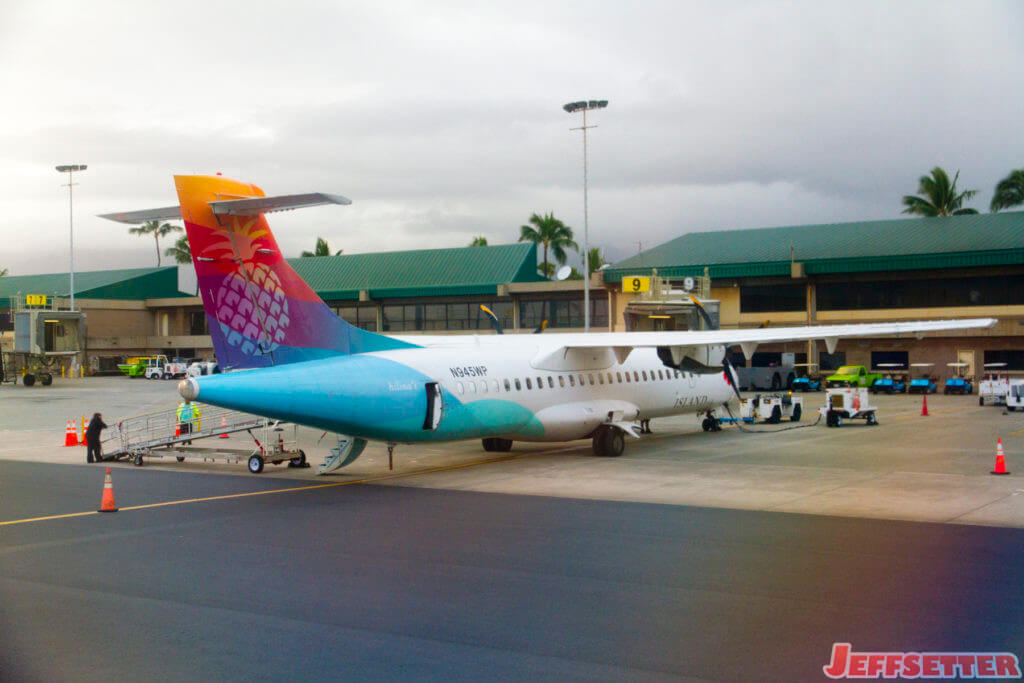 As we pushed back from the gate, we passed by an Island Air ATR, and off we went!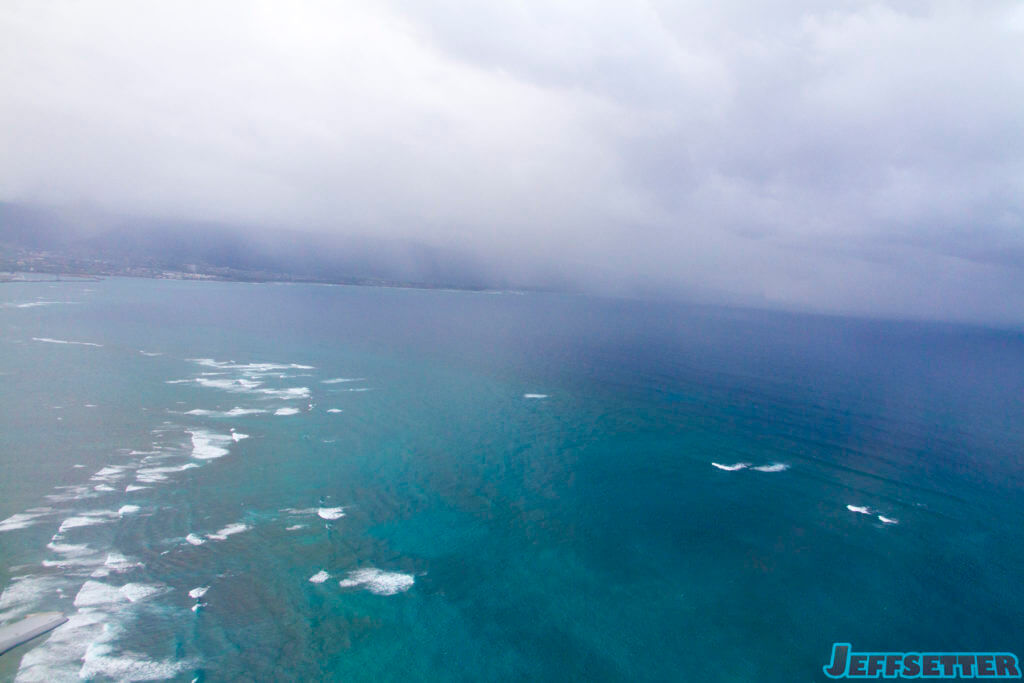 Our initial climb out was really dreary and rainy.  But as soon as we punched above the clouds, the weather cleared up.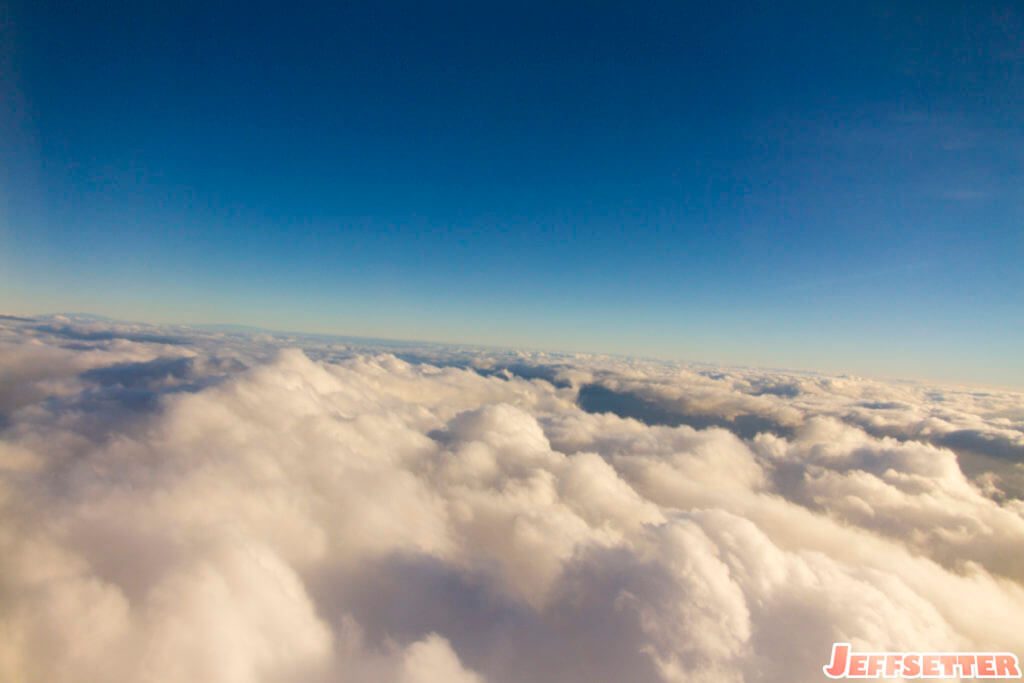 On this flight, luck was not on my side.  The complimentary beverage select was passion-orange once again, not my preferred POG (passion-orange-guava).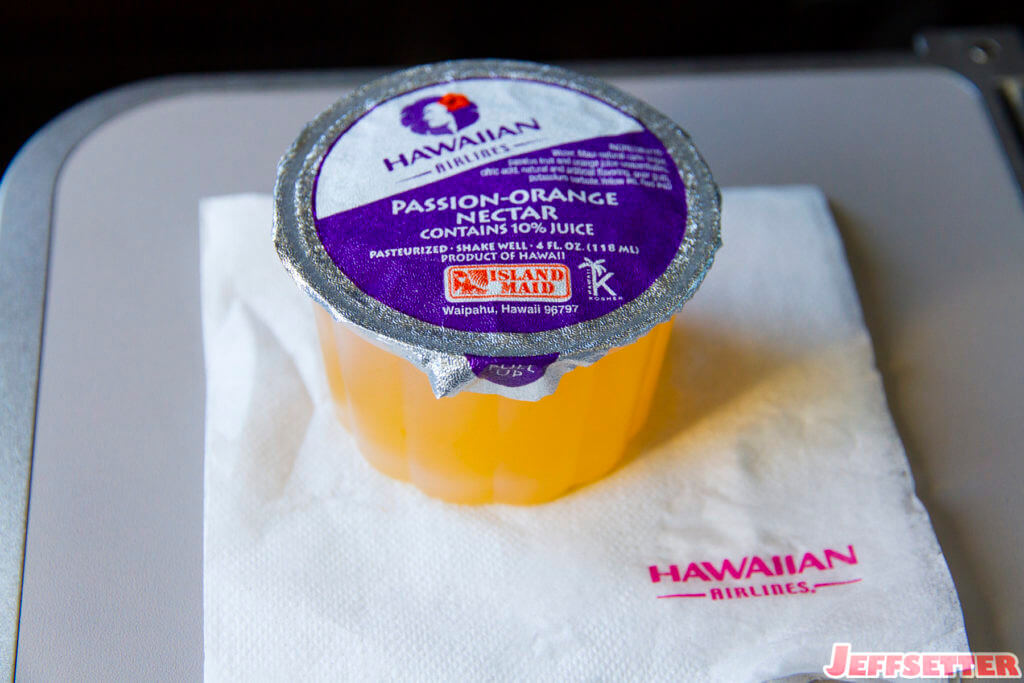 Normally my flights back to Oahu are a night to maximize our time on the neighbor islands.  But, having work the next day, we flew back before dinner.  So this time around I got to watch the islands pass under us on the way back.  In fact, here's lanai.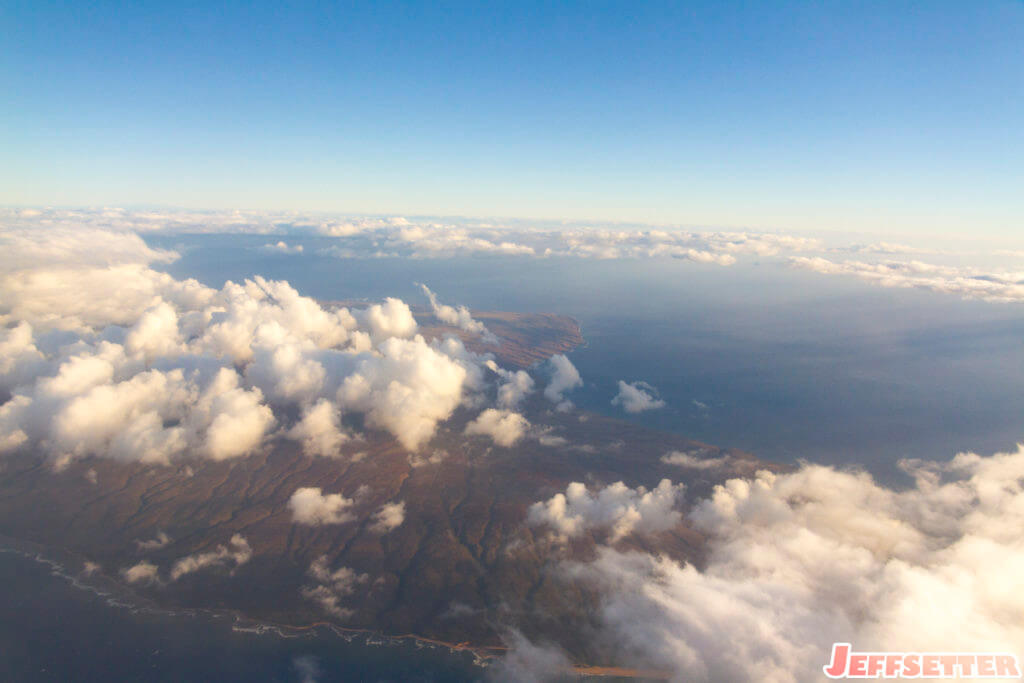 The sun began sinking ever closer to the horizon as we began our final approach.  Wind patterns were normal that day, we we headed out towards Ko Olina/Kapolei before turning back towards Honolulu.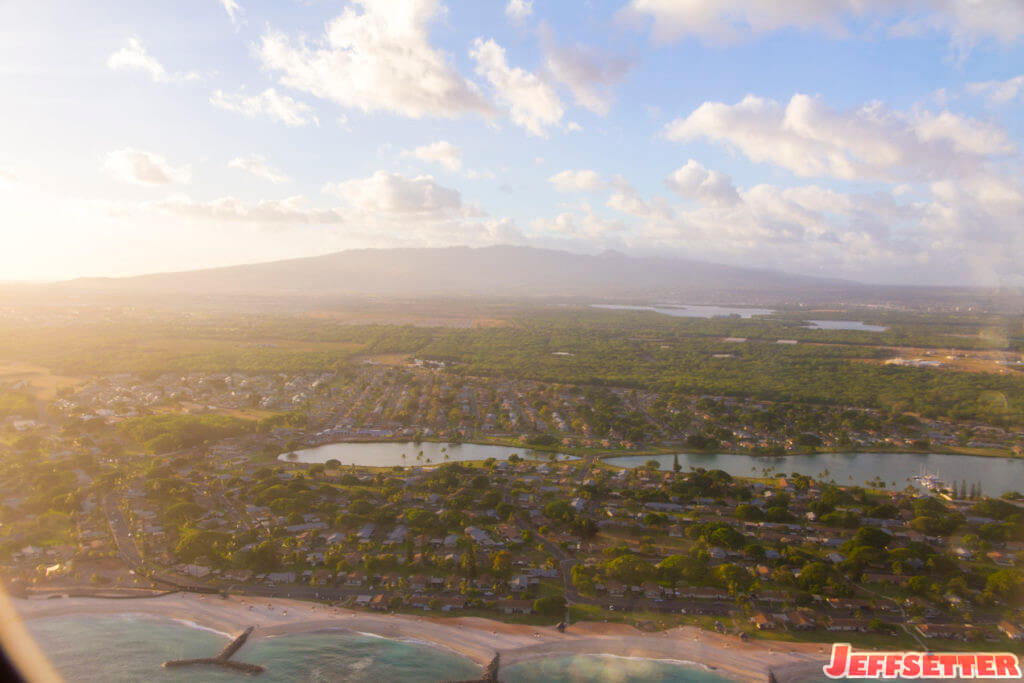 We passed by the former Iroquois Point, which used to be Navy housing, but is now a private development.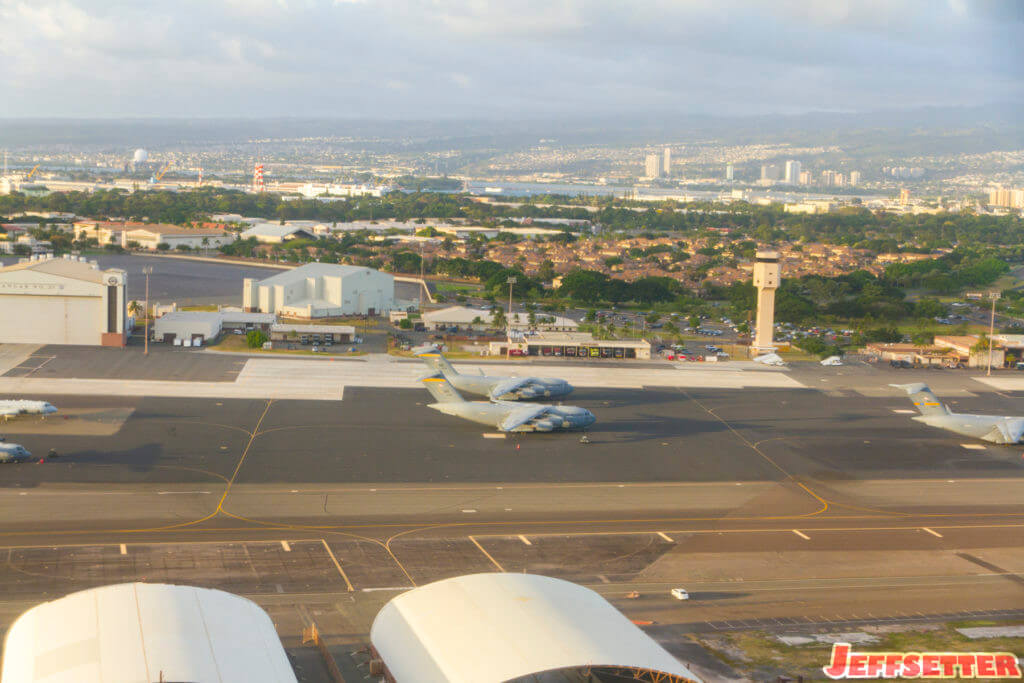 And of course we passed over Hickam AFB just before touchdown.  After a quick taxi, we arrived at our gate a little behind schedule.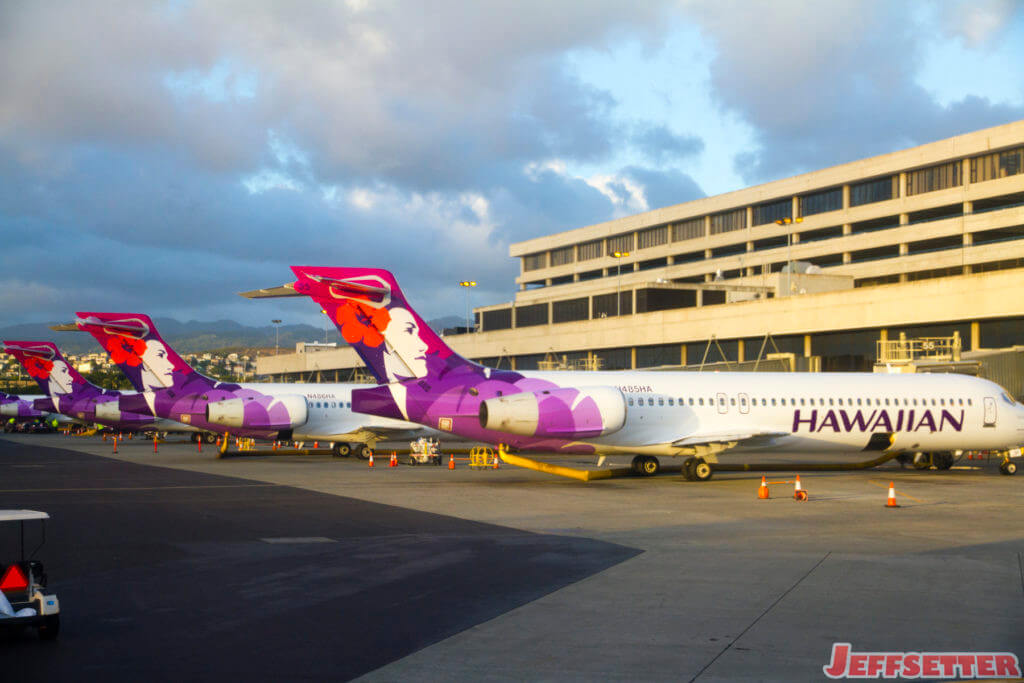 After collecting our checked bag, we headed to the parking lot, jumped in our car, and made the 10 minute drive home.
Valley Isle Love
Tasaka Guri Guri