When you think of the Big Island, you probably think of Kona Coffee or macadamia nuts. But, there's a tea farm there too, which is why tea lovers should visit Hawaii island.
I'm not a coffee drinker, so visiting a coffee farm on the Big Island has never been on my radar. But, I am a green tea fan. And, a few years ago, I discovered Mauna Kea Tea at the Hawaii Food & New Products Expo. Since then, I've been wanting to pay them a visit. So, on a recent visit to the Big Island, I made it a point to finally get there.
How to Visit
Now, before you try to visit Mauna Kea Tea, there's a couple of things you need to know. First up, Mauna Kea Tea is only open on weekdays and only during specific timeframes. Second, you need a reservation to visit the farm, even if all you want to do is browse their gift shop. So, be sure to visit their website to see their current hours of operations and arrange your visit.
By the way, tours run $30 for groups of two to three people, $20 per person for groups of four to nine, and $18 per person for groups of 10+. Tours last about an hour and a half, and include a tasting.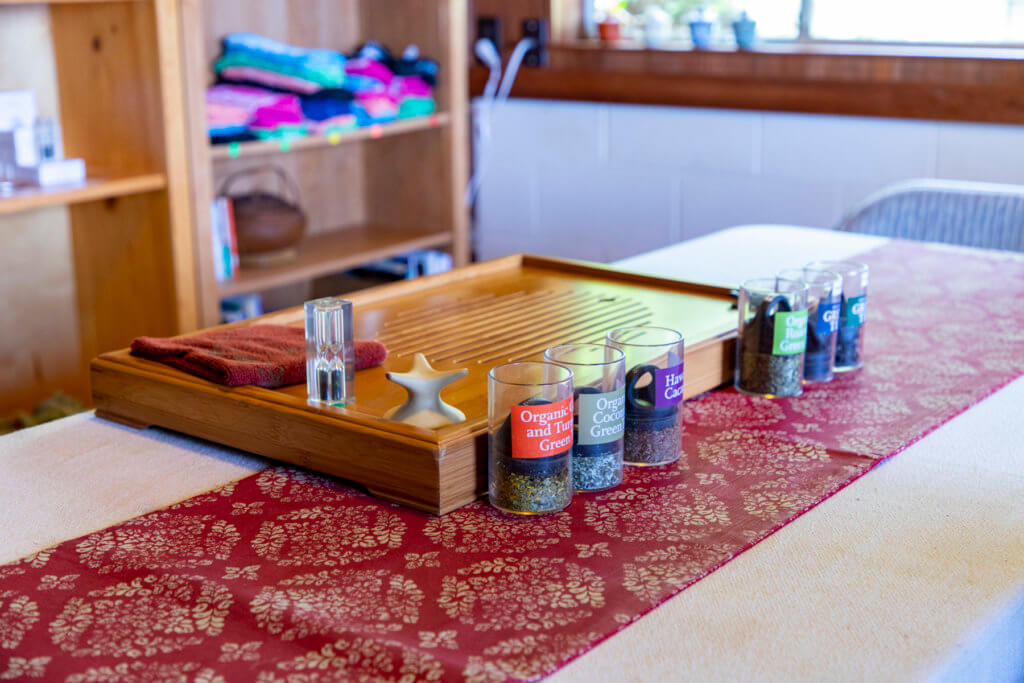 Location
Aside from wanting to try their disappointing malasadas, there's another reason I chose Tex Drive In for a lunch stop; it's 10 minutes away from Mauna Kea Tea. Specifically, they're 10 minutes inland and upslope of the Hawaii Belt Road along the Old Mamalahoa Highway in the town of Honokaa.
When driving to the farm, by the way, be sure to follow your GPS. It may seem like it's leading you to the wrong place, especially when you get there, but it's not. The farm isn't visible from the road, and it does look like you're pulling into someone's house. Then, simply park wherever you can without blocking the way.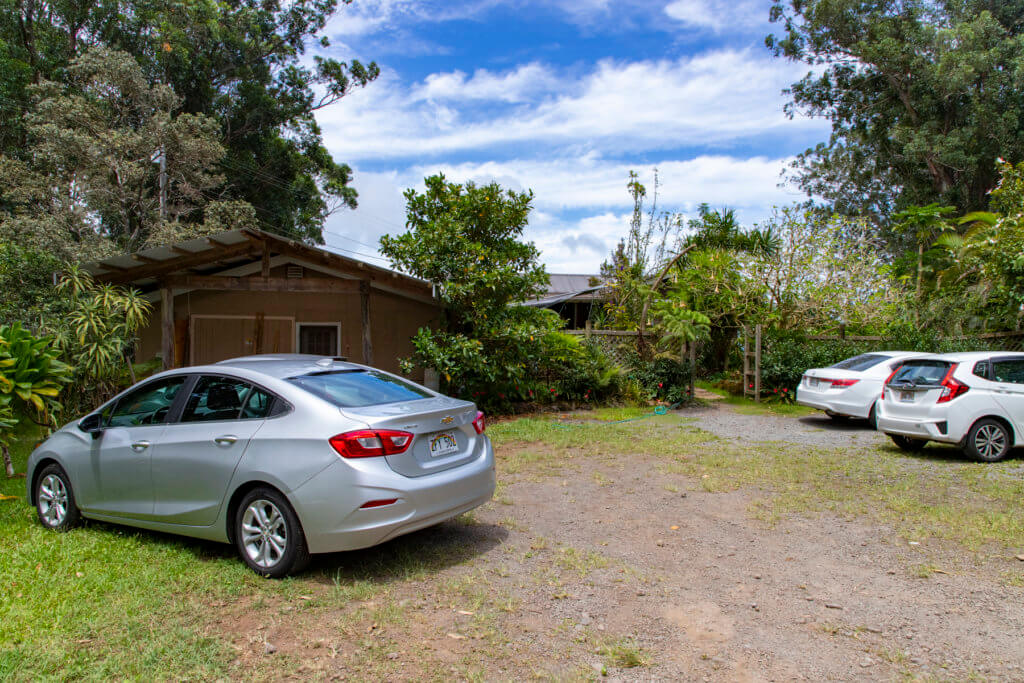 The Farm
Now, part of the reason why the farm looks like a home is because it is. The owners of Mauna Kea Tea live here on the upper level of the main building. The lower level, on the other hand, is the gift shop and tasting room In fact, our guide told us that the kids often get involved with tours.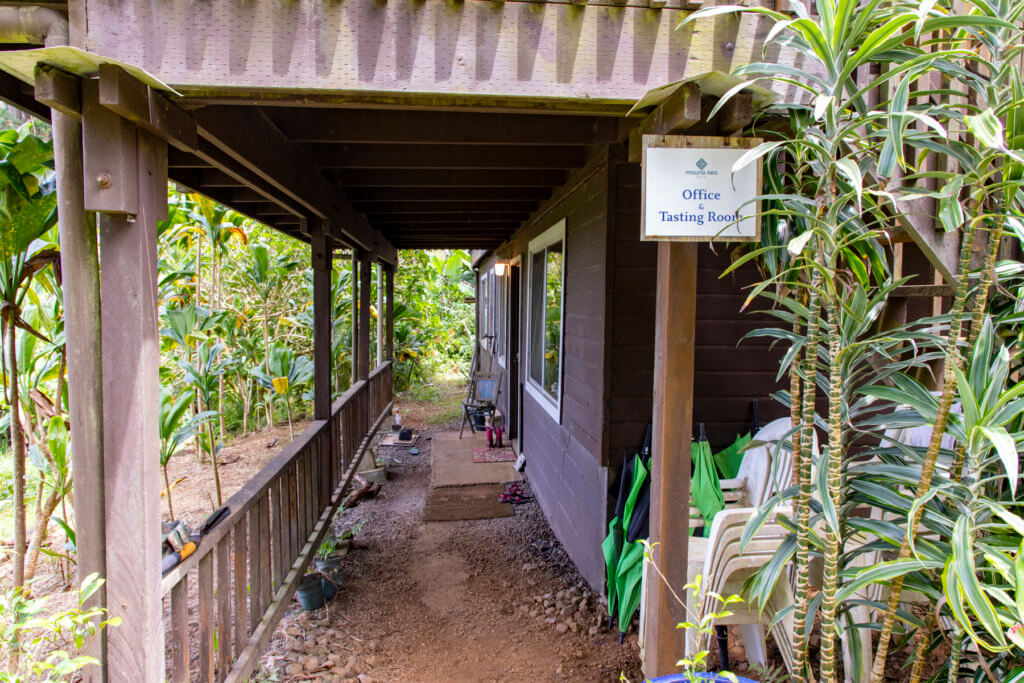 Beyond the house are the fields. Currently, Mauna Kea Tea cultivates about three acres of, all of which is dedicated to growing Camellia Sinensis. And while this tea plant is used to produce both black and green teas, Mauna Kea Tea produces only green tea. The reason for this is because fermenting the tea leaves to produce other varieties proved to be too difficult here.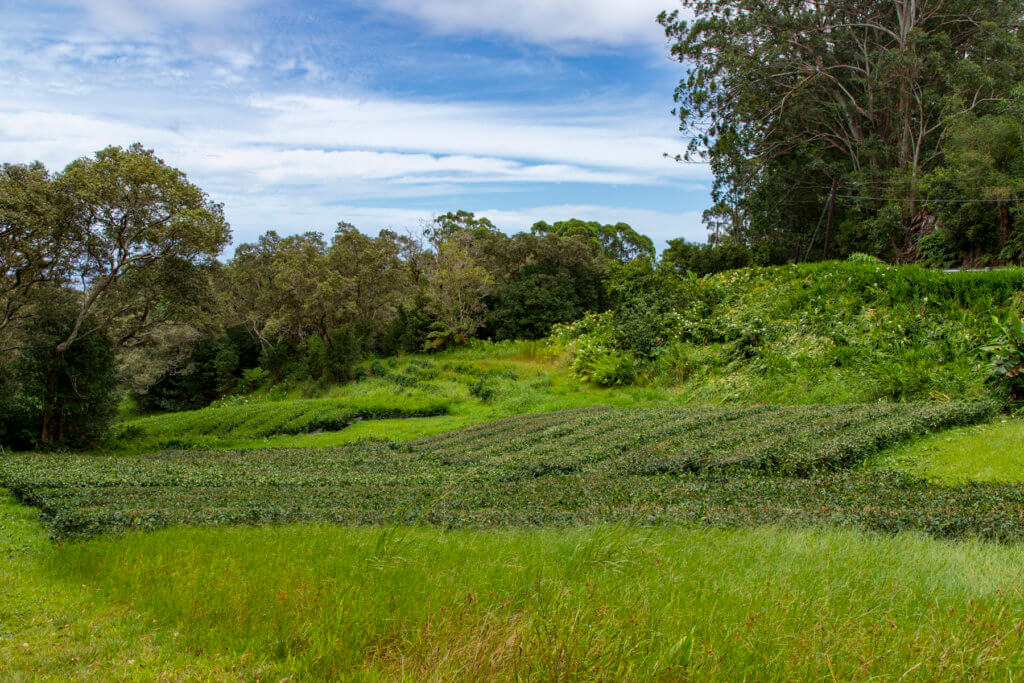 It's worth noting that, if you do decide to visit Mauna Kea Tea for a tour, the fields are quite hilly. Good, covered footwear is highly recommended, while you need to be able to walk on uneven terrain. Weather also has a tendency to flip quickly here. Remember, Honokaa is on the windward (wet) side of the island. And tours do operate rain or shine.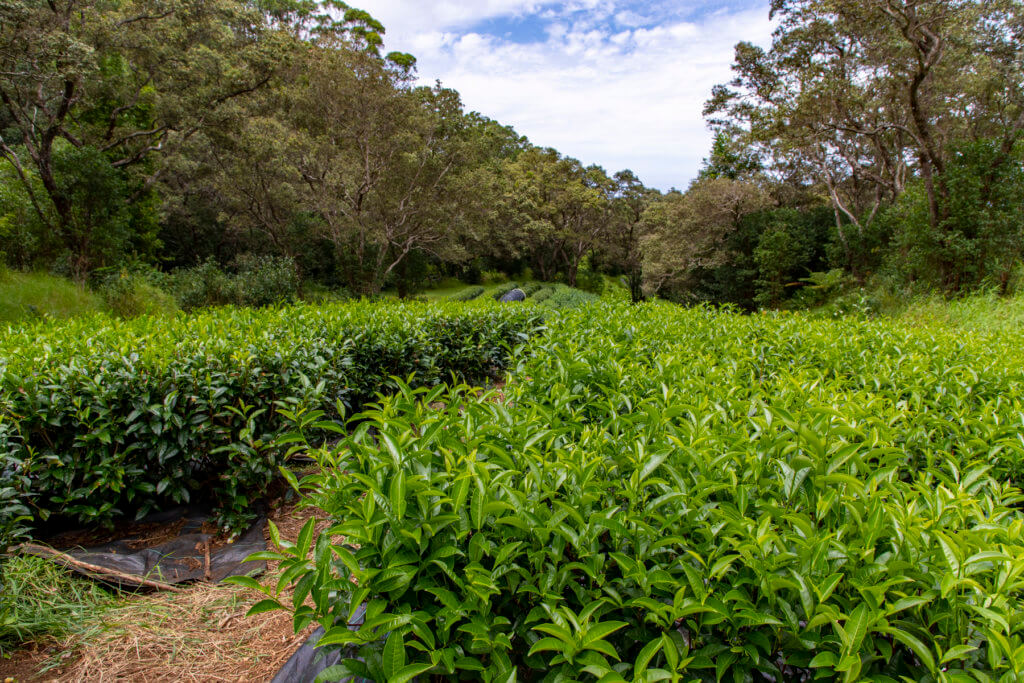 Cultivation + Varieties
To control the quality of their tea, Mauna Kea Tea propagates via cuttings. That allows them to grow successive generations of identical plants, maintaining desirable traits. However, this makes cultivation more challenging, as the plants become more susceptible to pests and diseases. Especially since Mauna Kea Tea is a USDA-Certified organic farm.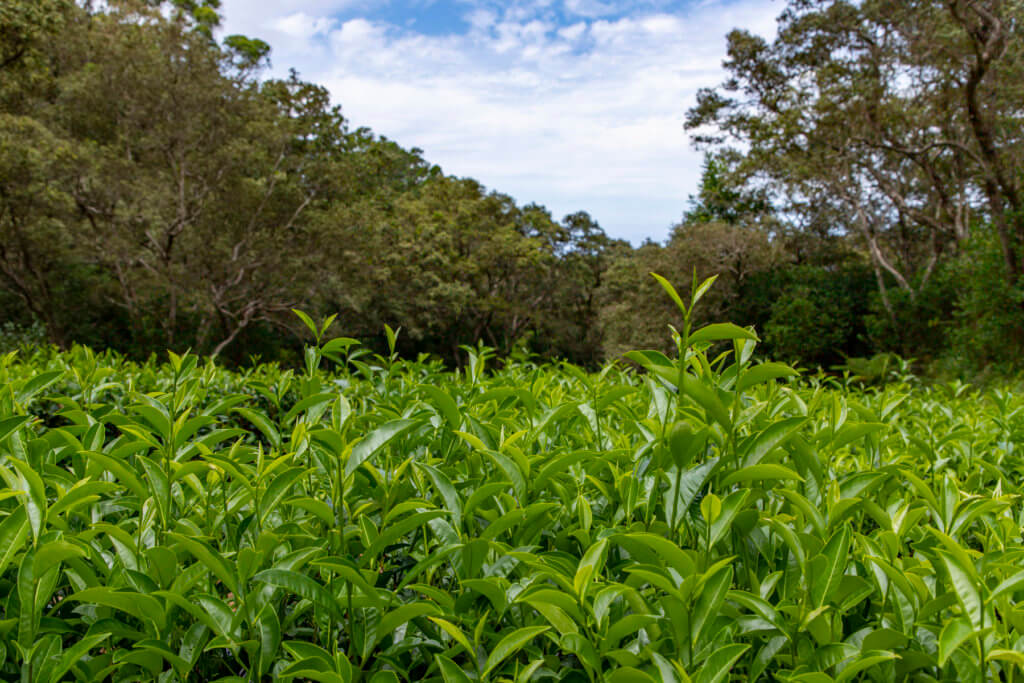 As far as varieties go, Mauna Kea Tea offers two major varieties, loose leaf Mauna Kea brand teas and Fusion brand teas. Under loose leaf teas, Mauna Kea offers:
Island Green Tea
Premium Green Tea
Premium Green Tea First Flush
Powdered Green Tea
Premium Green Pearls
Fusion varieties include:
Roasted Green Tea
Ginger and Tumeric Green Tea
Coconut Green Tea
Hawaiian Cacao Tea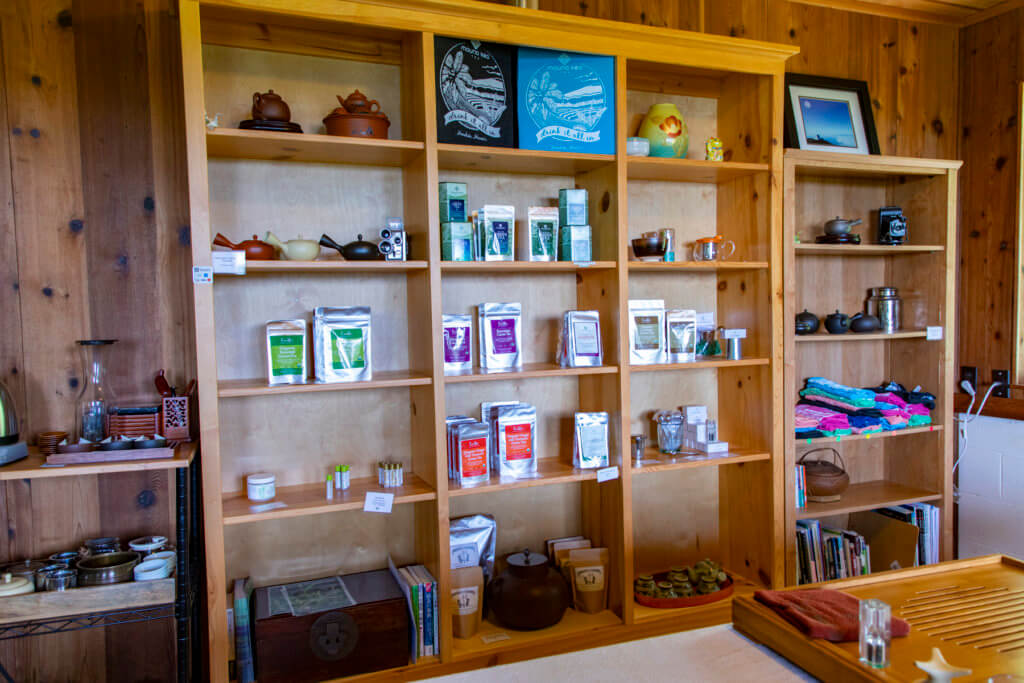 They also offer a third variety called Honokaa Banchan. This is a green tea made from lower quality leaves that's fire roasted and aged for three years. It has a darker, more robust flavor than the delicate, sweeter whole leaf green teas.
Tea Lovers Should Visit Hawaii Island, Final Thoughts
Before I wrap things up, I want to give a special shout out to my contact and guide at Mauna Kea Tea, Kayla. She was extremely accommodating and knowledgeable and was a joy to interact with throughout our visit.
As far as the teas go, I personally am a fan of Mauna Kea Tea's premium loose-leaf products. Their green teas have a wonderful, natural sweetness to them. But, their Fusion line is good too. Mrs. Island Miler and I are particularly fond of the Ginger Turmeric Green Tea. It's worth noting that Mauna Kea Tea is also in the process of developing a ceremonial-grade matcha. So, I look forward to giving that a try in the future too.
Big Island LUV