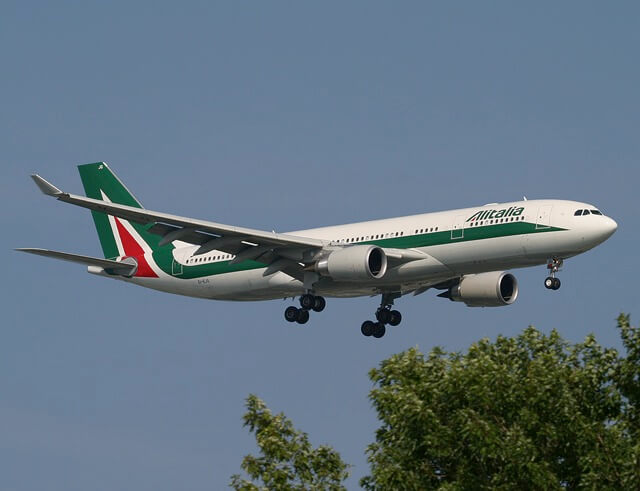 As you read this, I am making my way from MYR to JFK via ATL in DL First Class. After a long layover, I will then take a redeye flight to MXP in AZ Business Class. Got that? I will explain what that means in a moment.
In the past week I have been treated to an unprecedented lucky streak of clearing upgrades on 6 of 6 Delta flights and having Mrs. Jeffsetter clear upgrades on 5 of her 6 Delta flights as well. We are really enjoying the Thanksgiving Upgrade Season! These upgrades are also doing wonders to justify my reasoning for staying loyal to Delta for my domestic travels.
In order to make our 2014 travel schedule more comfortable by securing our elite statuses with Delta, Mrs. Jeffsetter and I have decided to do a modified mileage run to visit her family in South Carolina for Thanksgiving and then make our way over to Milan for 3 nights at the Park Hyatt hotel. I covered the mileage earning opportunity in a previous post, so I will not be going into detail here. Instead, I will just say that there are a lot of Sky Pesos being earned!
I call this a modified mileage run because the true purpose of these flights are not really to earn miles, but rather to get away for a while during one of the few times it's acceptable to get away from our normally hectic jobs. Thanksgiving is a great time to sneak away to an international destination virtually unnoticed.
Here are some of the details behind our upgrades and the rest of our Thanksgiving travels.
MSP-BDL = Round Trip Upgrades x2
Our travel week started with a Saturday flight from MSP (Minneapolis/St. Paul International Airport, our current home airport) to BDL (Hartford, CT) with a return flight on Sunday. For both of these flights, my wife and I were upgraded around 5 days in advance of the flight (I am a Platinum Medallion and she is a Gold Medallion).
These upgrades were expected since this route is primarily used for business travelers, and very few business travelers fly this route on Saturday and Sunday.
MSP-ATL-MYR = 3 Upgrades out of 4
Our luck continued on Monday when we received advanced notice that we were upgraded to first class on our flight from Atlanta to Myrtle Beach Monday evening. We figured that this flight would be an easy upgrade because of the combination of Thanksgiving and the destination and that proved to be true.
The MSP to Atlanta route is a little more tricky and no upgrades were given in advance. When we got to the airport I was #4 on the upgrade list with 4 seats available. Usually being #4 on the list with 4 seats available fills me with false hope that an upgrade will clear, only to have the upgrade pulled away at the last minute. I have learned to not be hopeful for an upgrade as a result. Magically, the upgrade cleared and I was given a first class boarding pass as I entered the Jetway. I promptly gave the upgrade to Mrs. Jeffsetter, who crowned me BHE (best husband ever) on the spot. I'm not sure I'm as good of a husband as Rapid Travel Chai, but it felt good to give her the upgrade.
I actually re-qualified for Platinum Medallion during the flight from MSP to ATL. The miles earned on the rest of these trips will simply be used as rollover miles to make Platinum status through 2016 an inevitability.
MYR-ATL-JFK = 4 Upgrades out of 4
Our flights from South Carolina to JFK were upgraded on all legs, probably because nobody in their right mind is traveling at dawn the day after Thanksgiving.
JFK-MXP in Business Class
No need to clear on this one since we purchased business class tickets on Alitalia. The flight from New York to Milan is being operated by Alitalia while the return flight is being operated by Delta. It will be interesting to compare the two products. I am guessing that Delta will be the better of the two, but I hope that I am proven wrong by Alitalia since I am flying them again in January to Budapest through Rome.
Will JFK – MSP Clear?
The last leg is our domestic flight home to Minnesota from JFK. The flights are not yet in the upgrade window, so it's unclear whether we will be coming back in first class or in coach. Either way, I think that we have been very fortunate to date.
11 Upgrades Out of 12
With 11 first class upgrades on 12 flight segments, you could say that we are having quite a lucky streak during the Thanksgiving season. That's a 91.66% winning percentage that would be the envy of any sports player or team!
Here's hoping to 13 upgrades out of 14!
Have you had luck clearing upgrades during your Thanksgiving travels?