Last updated on May 10th, 2017 at 10:23 am
American Airlines used to be my airline of choice.  That began to change when they merged with US Airways.  Over the past few months, however, the downwards spiral of American seems to be accelerating, putting American at an ever increasing disAAdvantage.
As I've said before, the American Airlines of today disappoints me.  They're doing everything wrong and are no longer and airline I want to fly.  Not that anything is particularly wrong with the service I had on my past couple of flights with them.  But at the corporate level, the decisions being made really make me scratch my head.
Putting American Airlines Back On Top
During the bankruptcy process, then CEO Tom Horton had a different goal for American than the current leadership.  Back then, American sought to drastically improve the airline.  The goal was to create a premium airline which customers actually want to fly.  And for a while, it seemed to be working.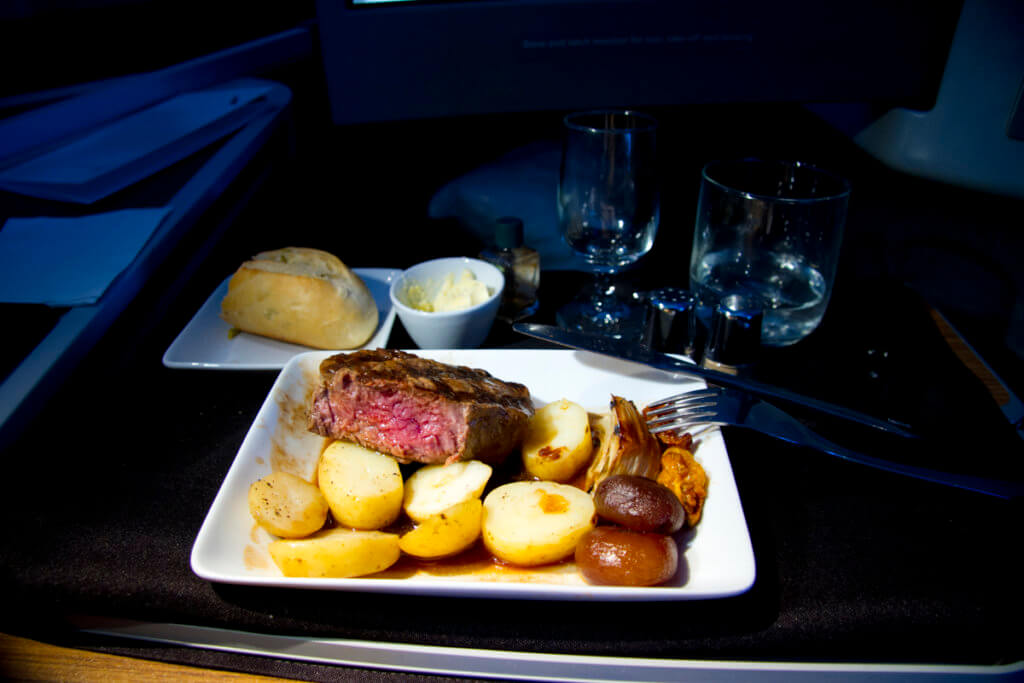 With American's investment in its new fleet, massive improvements were made in both the hard and soft product.  I mean look at that great looking meal!  I've had worse steaks on the ground for sure.  And while some of these improvements continue to happen, I believe this is largely a legacy of Tom Horton and crew.  After all, many bloggers have documented the massive decline in American's catering post-merger.
The Beginning of the End
I knew the writing was on the wall once the merger with US Airways was announced.  While many others seemed optimistic, the fact that Doug Parker and Scott Kirby would be in charge said all I needed to know.  Those two were so focused on squeezing as much costs as possible, they really ran US Airways as a cut rate airline.  No IFE, no power outlets, laughable catering, etc.  And I knew they'd do the same to American.
So in my mind, the American and US Airways tie-up was, well, a terrible idea.  The companies both had completely different cultures and both offered completely different products.  Yes, US Airways was the first to use the fantastic reverse-herringbone business class seats American uses on its 77Ws today, but so what?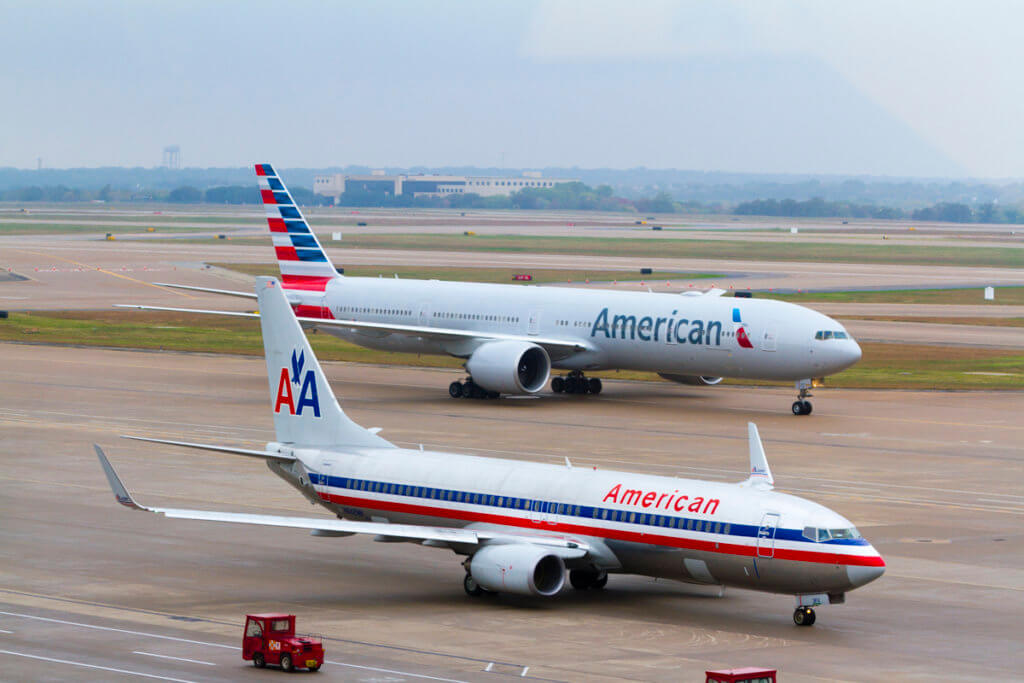 The Downwards Spiral
Negative changes seemed benign enough at first.  The merger went off really smoothly too, but as time progressed, things began to get worse and worse.  AAdvantage was devalued and sAAver award space was made virtually impossible to find.  This, of course, destroyed American's greatest competitive advantage and has been well covered by Gary Leff, Lucky, and others.  I personally have all but given up on trying to redeem American Miles on an aspirational trip.  Now I'm struggling just trying to find a way to burn my remaining miles with them.
That alone didn't stop me from flying American completely, though.  I could still earn Alaska Miles on American flights after all.  But then, American seemed to snap and went completely off the rails.  To no one's surprise, they announced a Basic Economy fare which is more restrictive than Delta's.  And guess what?  While some fares are now cheaper, many of their Basic Economy fares are simply the previous lowest published fare, while standard economy become more expensive.  American also decided to make all window and aisle seats on its DFW-Hawaii flights "premium seats," fetching about $45 more than the middle seats.  That made me avoid that route altogether on my recent trip to San Antonio.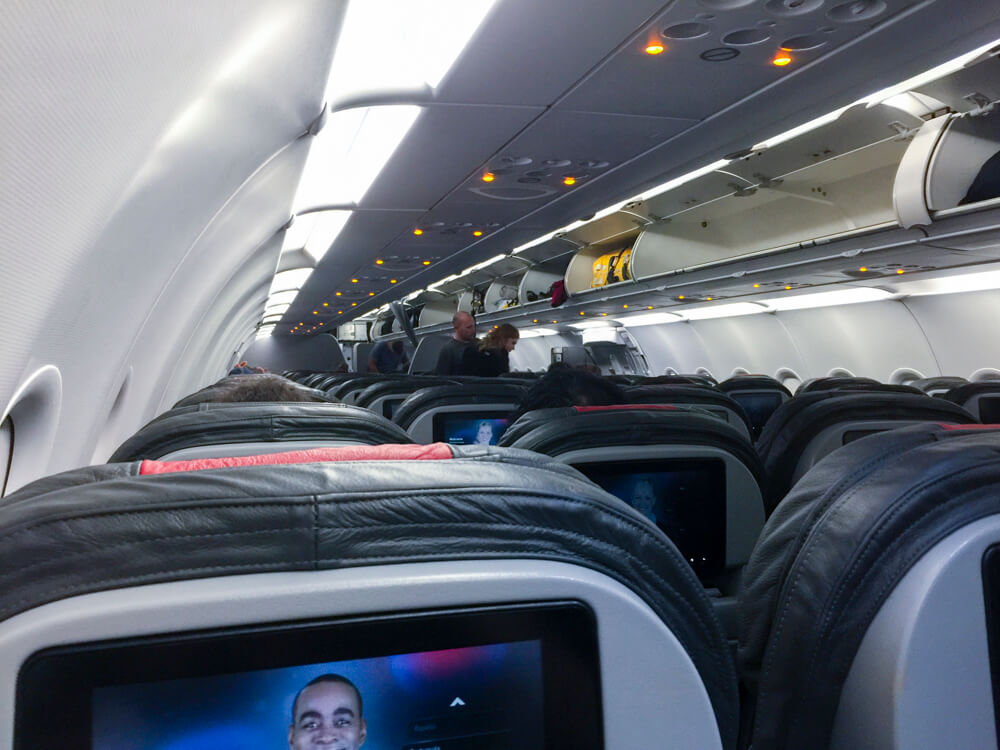 Total Insanity
And now, American is taking things another step towards insanity and announced that they'd be massively decreasing space in their economy cabin.  Beginning with the Boeing 737 MAX, American will be reducing 3 rows of economy class legroom by up to 2 inches.  And with a current pitch of 31 inches, that means American will be reducing legroom to 29 inches.  The remaining rows of economy class will see pitch decrees by 1 inch per row to 30 inches.  That's the tightest configuration of ANY legacy in the US.
But it doesn't stop there.  No, American says they're going to optimize their seat designs "maximize" personal space.  Yeah right.  That means the already hard slimline seats are going to get even worse.  Luckily, for the time being these changes are limited only to the 737 MAX and 737 Next-Gen fleets.  Unfortunately these aircraft are the workhorse of American's domestic fleet, though flights to Hawaii the continue to operate only A321s.
And American might not be alone in this space for long, Gary reports that United may be considering a similar move too.  Which, of course, isn't surprising since they now have the US Airways cancer as well.  So if you think United is bad now, wait till Scott Kirby works his "magic" on them.
The American disAAdvantage Final Thoughts
Like I said, I knew from the very beginning that the new, post-merger American would be terrible.  But how terrible they'd actually get has even surprised me.  It shouldn't, but it does, and I suspect this isn't the end either.  And while I had already committed to moving my business over to Alaska, I'll make even more of an effort now to avoid American as much as I can.
The airline has already been losing quite a few longtime elites.  And as reported by Gary, American already missed AAdvantage related revenue estimates this year too.  Despite this, American's executive team continues its march to the bottom.  What further confounds me is the fact that these changes are in stark contrast to the company's current slogan "Going for Great."   Sure, many companies don't actually follow their tagline, but still.  The changes are already beginning to affect the Airline's bottom line and they know it.  So what's the end game here?  What is Doug Parker and team trying to accomplish?
More than ever now, I'd like to see Delta show up American.  Especially since Delta has made a commitment to move more upmarket once again.