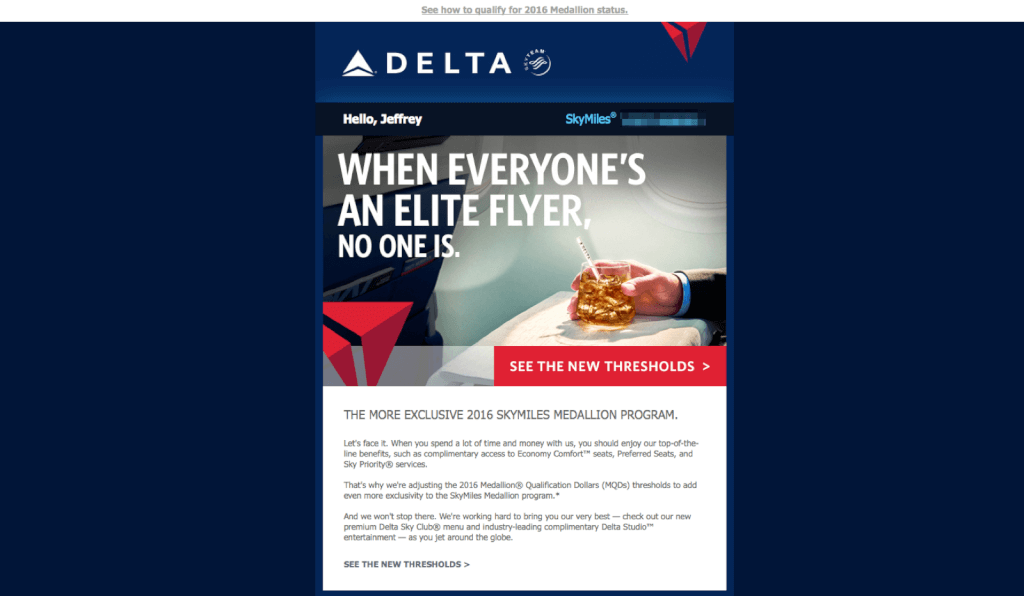 Unless you rely on Jeffsetter as your only miles and points news source, you have probably heard the news that Delta is increasing the dollar amounts needed to achieve elite medallion status in 2016.
In the past I have expressed rage about Delta and their decisions, threatened to move across the country to avoid them and then actually moved across the country and status challenged with United Airlines to try something new.
Today I am speaking a different tone.
Increasing spend requirements in the name of exclusivity and creating competition is brilliant marketing!

Frequent business flyers are often successful, well compensated, and value time over money when it comes to travel. They also have expense accounts and their travel expenses are billed back to someone who can afford to pay it.
Many frequent business flyers are also competitive by nature, wanting the best of the best available. They feel that they deserve an exclusive experience in first class or in a club lounge as a reward for all of their thankless travel. They are willing to spend just about any amount to get there, because they feel they deserve to be there. This is competitive behavior.
Do you know what bothers competitive people? Seeing others receive the same benefits as they do, who they feel do not deserve those benefits.
I am a perfect example, as I am upgraded to first class on domestic flights 15-20 times a year. Depending on my reason for travel, I often travel wearing flip flops, shorts and a t-shirt on these flights while most of the other travelers are wearing suits or business casual clothes.
They look at me sitting in their exclusive cabin, dressed casually, listening to Beats by Dr. Dre earbuds and playing stupid candy or farm oriented game on my iPad, and see someone who doesn't deserve to be there (even though I travel more miles than most of these people in a given year.)
Their sense of exclusivity is reduced with each pair of jeans in the cabin. The presence of denim in first class is the bane of a business travelers existence!
How this change relates to good marketing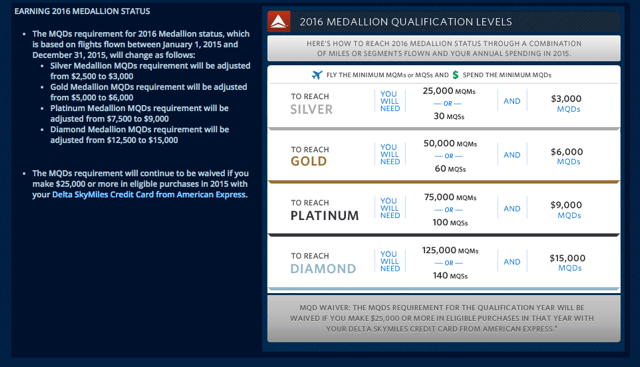 In a marketing world, there are four types of people who will potential buy your product. I learned this from Bryan and Jeffrey Eisenberg in their excellent book Waiting for Your Cat to Bark.
Those four types of buyers are as follows:
Competitive: Competitive buyers want to perform smart, quick, and decisive actions as a competitive advantage.

Methodical: Methodical buyers review all technical information to assure themselves that they're making the right choice.

Spontaneous: Spontaneous buyers enjoy the thrill of a quick purchase and the perceived emotional benefit that it will generate.

Humanistic: Humanistic buyers are also motivated by emotion, but want to understand more about the organization they're buying from and the individuals who comprise the organization.
If a visual helps you better understand, here is an explanation of how each buying type reacts to marketing messages: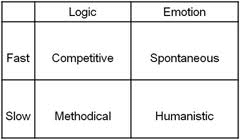 After reading these descriptions, it becomes obvious who Delta is trying to reach: the Competitive and Spontaneous buyers.
The competitive buyers will simply pay whatever amount they have to in order to have what they consider to be the "best". This is exactly how I view the frequent business traveler.
The spontaneous buyers will also pay whatever amount Delta requires, because they value the thrill of the chase and get emotional benefits from certain purchases. Purchasing exclusivity is something that widely appeals to a spontaneous buyer.
Delta's email reaches two of the buying personas in the brilliant first two sentences of the email.


Miles and points enthusiasts are usually not competitive and spontaneous buyers
It doesn't take a rocket surgeon to understand why the points and miles community are upset at these developments. Looking at the 4 types of buyers above, it is clear that many enthusiasts fall into the methodical buyers category. We spend time reviewing all of the technical information available to make the right choice.
This is the reason why we endlessly debate the value of a point. This is why the comments sections of most points blogs are focused more on pointing out incorrect details in posts rather than the content of the post itself. This is why we are so butthurt every time that a change is made to a loyalty program.
Methodical buyers are also a segment of the marketplace where it is likely that Delta actually loses money. Airlines (and most businesses for that matter) don't make the majority of their profits based on methodical customers.
There are many examples of Delta's disregard for methodical buyers, but here is one that hits home for me: Delta has blocked services like Award Wallet and Expert Flyer from accessing their "proprietary" information.
Why would they do this? Because that is just their way of giving the methodical buyers fewer opportunities to take advantage of their inefficiencies. It is putting the relationship back into their control, where they can actively mitigate the money they lose to methodical customers.
Well Played, Delta
The business traveler in me is forced to commend Delta for this decision. It will change the behavior of many business travelers in 2015 and generate $1,500 to $2,500+ in incremental revenue for each of their competitive and spontaneous travelers.
The marketer in me is forced to commend Delta for segmenting out their most profitable customers and finding ways to make them more profitable (while mitigating the risk on their least profitable customers).
The points and miles enthusiast in me hates these changes, has hated nearly every change Delta has made over the past 2-3 years, and has sadly accepted that the term "miles" is now an oxymoron when it comes to airline loyalty programs.
For now, business traveler Jeffsetter will probably just accept these changes as long as there is an expense account to cover travel costs. In the event that my business travel goes away, I will go back to my Delta mongering ways.