This post is part of Random Hotel Review Month. Today we review the Conrad Istanbul Hotel from my April 2013 visit. Other Random Hotel Reviews: Westminster Hotel.
For years one of my major clients was located within 5 minutes of the Westminster Hotel in Livingston, NJ. Because of the close proximity to our client offices and frequency of our trips, I have probably stayed at the Westminster 20 times. This is the most I have stayed at any hotel (the Hilton Glendale, CA being a close second), so I have a very firm grasp on the good and bad aspects of this hotel. In fact, I have been to this hotel so often that nearly every nook and cranny of the hotel is filled with memories of pulling all-nighters to complete presentations, dinners at the restaurant and knowledge of which areas of the hotel to avoid. You can say that I have been through a lot with the Westminster hotel, but I would have a hard time saying that I will miss it now that I no longer have a client 5 minutes away.
The Westminster Hotel, Reviewed
My biggest complaint with the Westminster hotel has always been that as an independent hotel, it does not belong to one of the major hotel loyalty programs. Sure, you can earn 500 airline miles per stay through their frequent flyer program, but any serious mileage earner knows that you are leaving countless points on the table during a 4 night stay. As a business traveler, one of my biggest rewards for lost hours and sleepless nights has always been earning a few meager points and miles for my troubles. Because of their lack of a loyalty program, I have probably lost out on 5 free nights that I would have earned staying at a chain hotel. This is among the most egregious of my #firstworldproblems (and yes, I realize how ridiculous it sounds to complain about this in writing).
My second biggest complaint about the hotel is that many of the rooms are located either in a basement level of the hotel or on the first floor, both of which are major foot traffic areas from the outside. Staying in a basement room generally means that you are stuck in a room that has had moisture problems (i.e. water seeping in) and people walking past your egress window all through the night. On the first floor you also have the prospect of people walking past your window at all times of night unless you pull the shade. Even with the shade pulled, I am uncomfortable with the noise of people walking by or the knowledge that anyone could knock on the windows or (even worse) break the window and get into the room. It got to the point that I will request a different room if I got an assignment on one of these floors. Who puts guest rooms in a basement?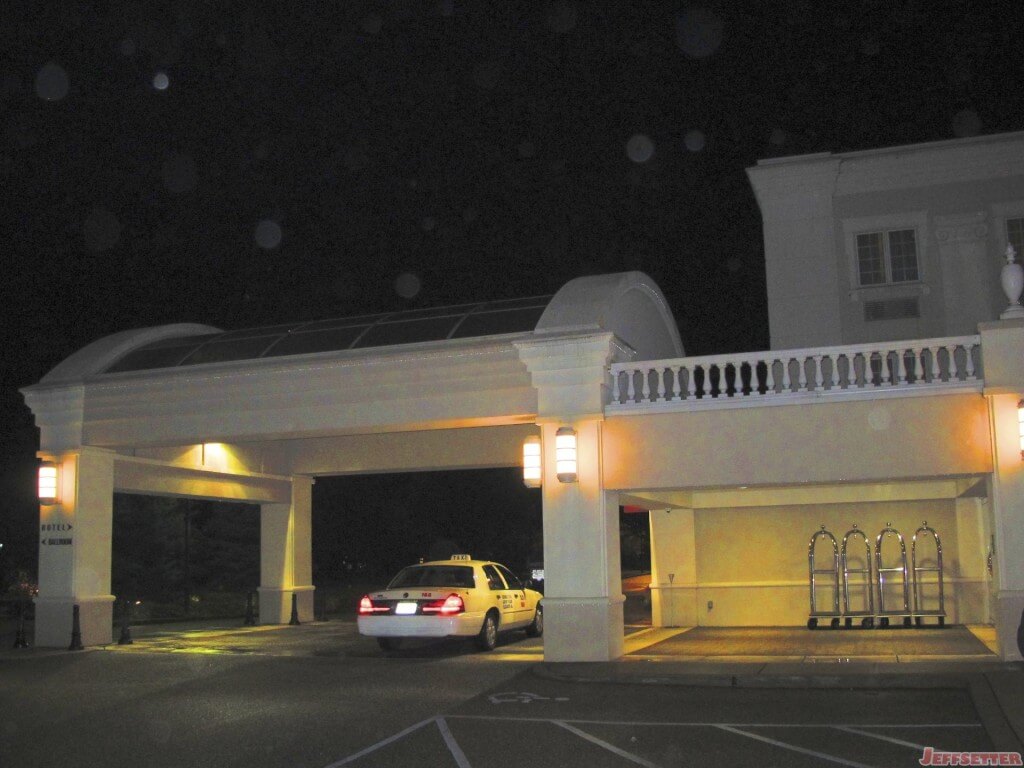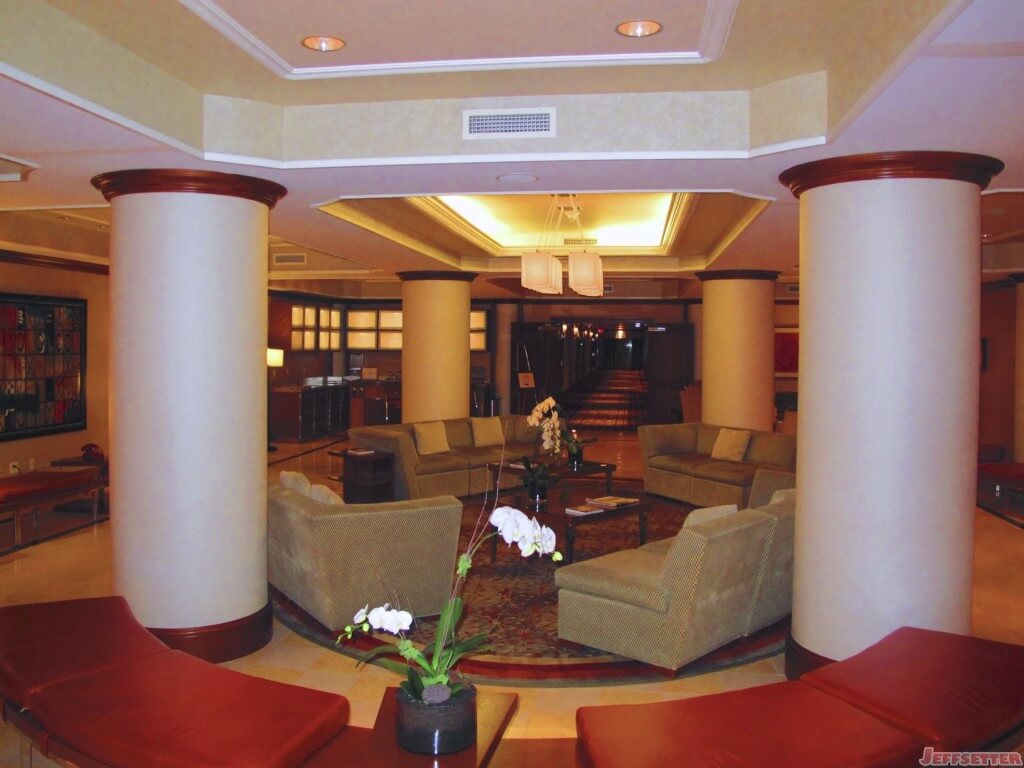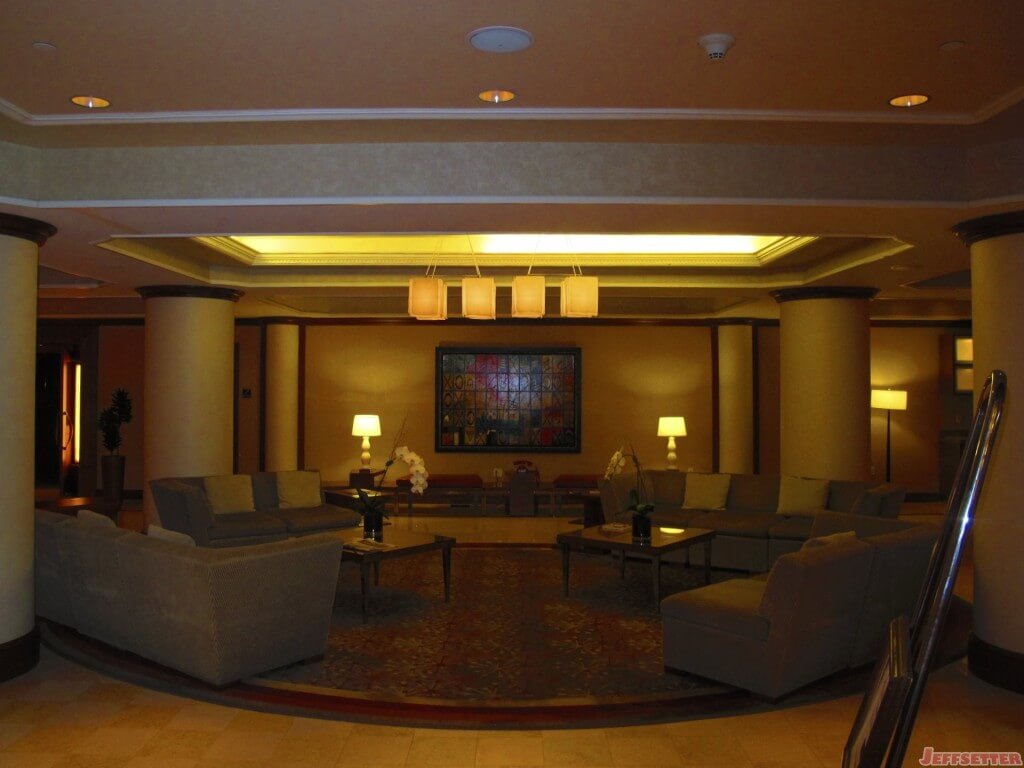 Outside of these complaints, the hotel is decorated nicely and has a nice charm to it. It's not so bad if you don't care about loyalty points and get a higher floor.
Rooms at the Westminster Hotel
I find the rooms at the Westminster to be well decorated and comfortable. Their king sized beds are very comfortable and would rival beds at other top tier chain hotels.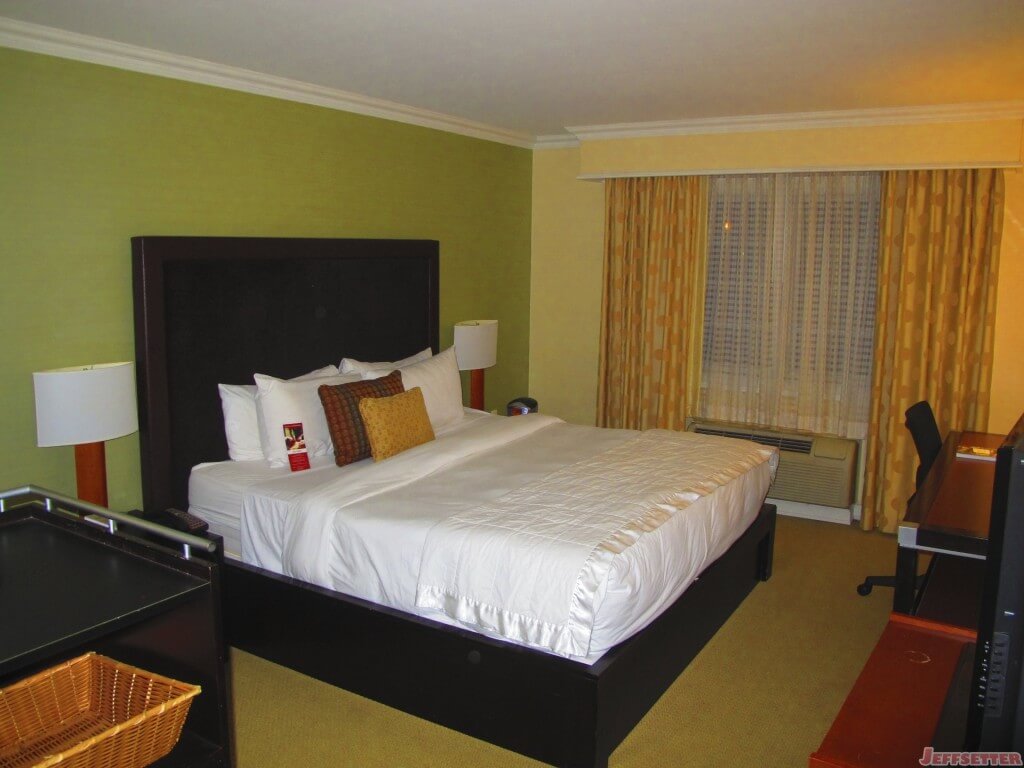 The desk is adequate for getting work done, and the coffee maker produces decent coffee if you treat it like an espresso machine.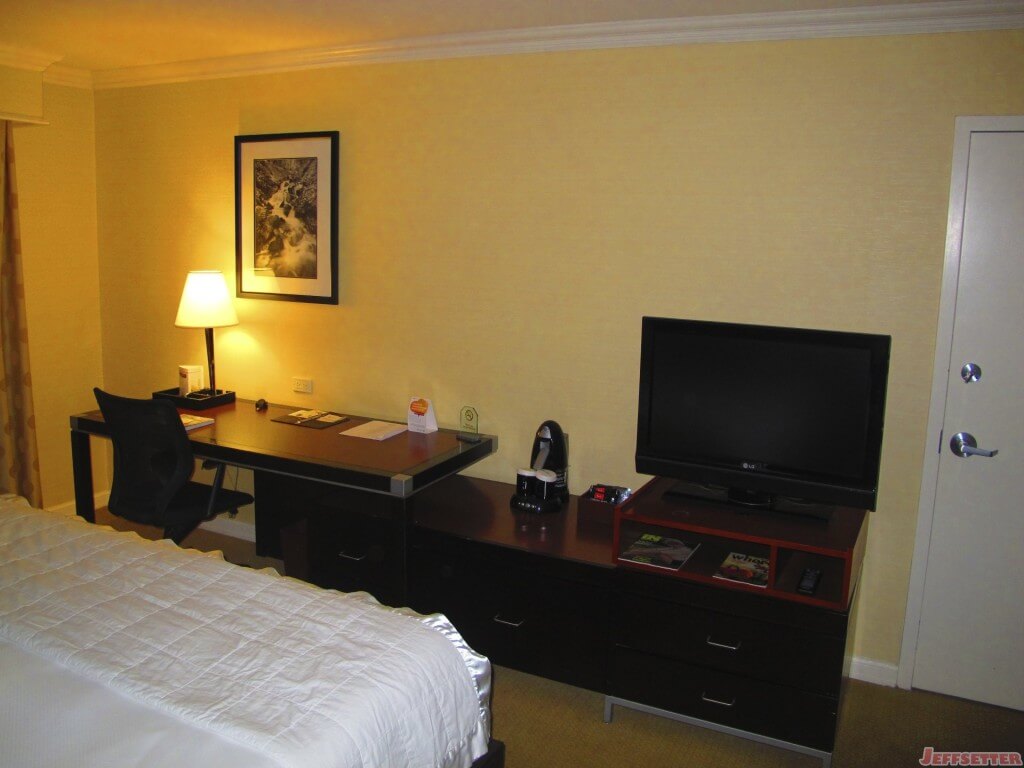 The bathrooms are small, but do what they need to do. The signature touch of the Westminster is that they have lollypops inserted into the ledge below the mirror. Many coworkers have taken these home to their kids, who really enjoy them.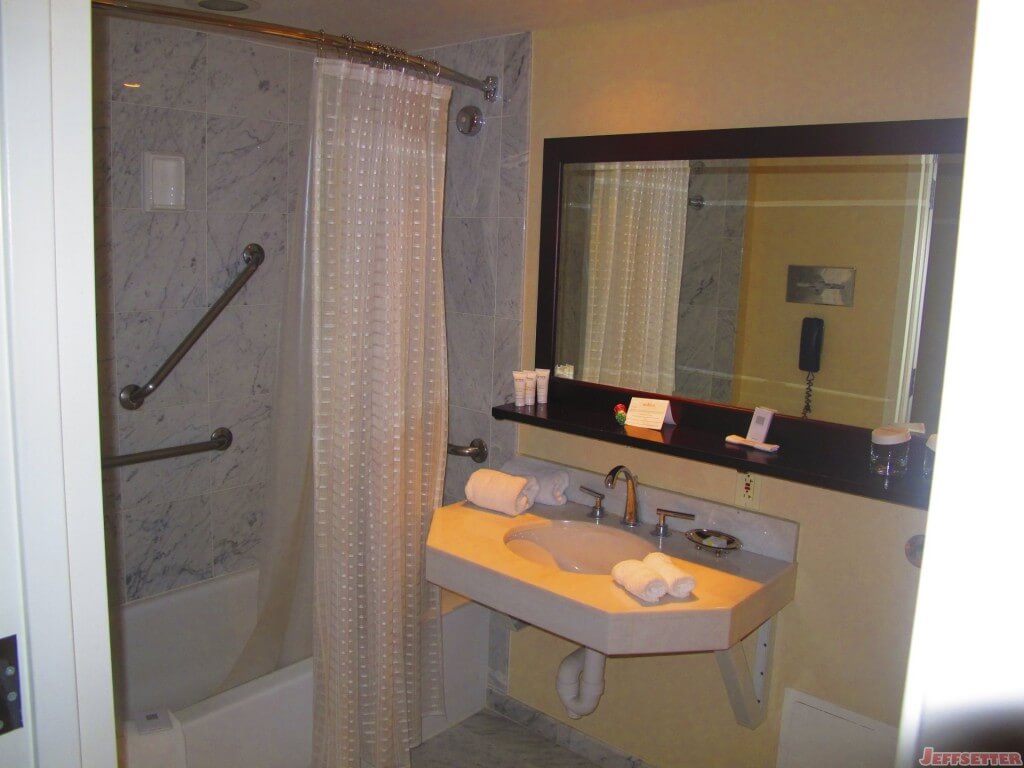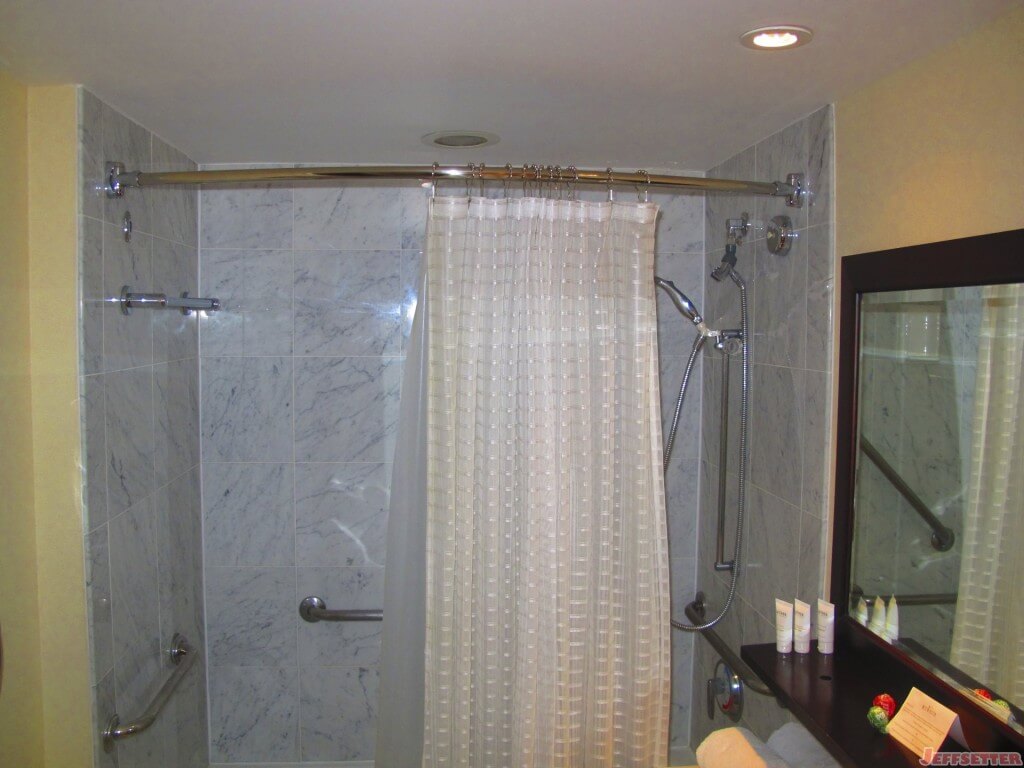 Eating at the Westminster Hotel
The Westminster hotel is home to a restaurant called the Strip House, which is well regarded in the area and appears to have won several awards. It's also quite expensive, so we usually sit in the bar whenever we want food at the hotel. The bar area is very dimly lit and the walls are covered in red. It's an ok place for conversation, but not the greatest for getting work done as a result.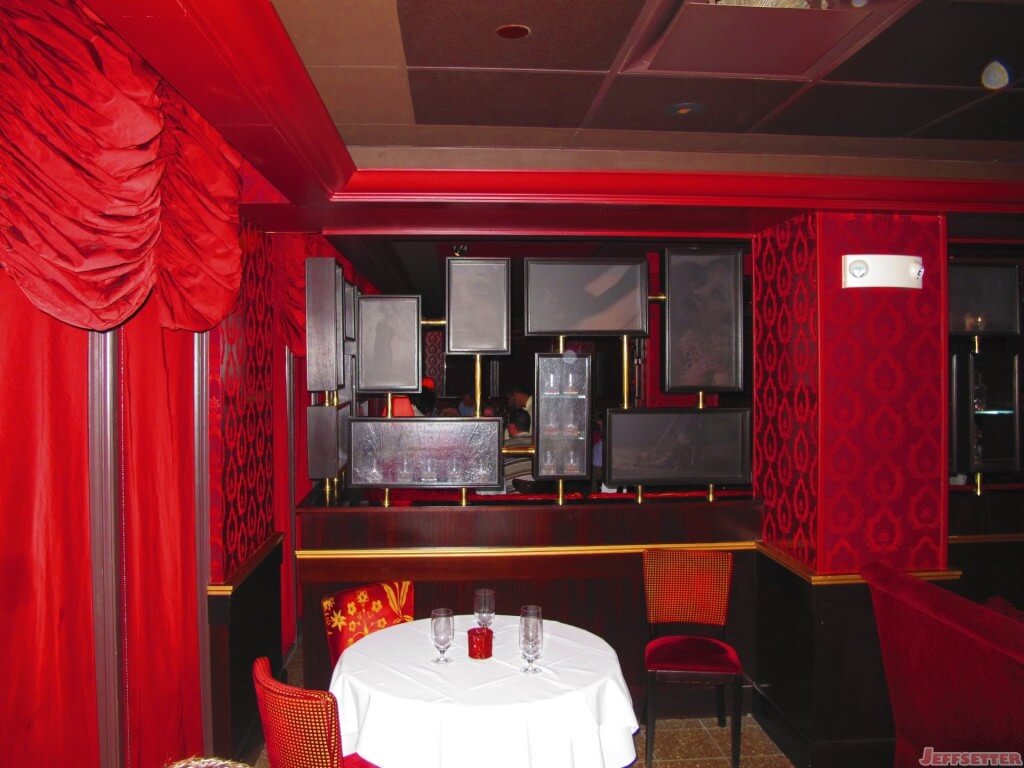 My favorite thing at the hotel is a Gorgonzola Fondue appetizer. It's simply amazing. Take a look below and let your mouth water.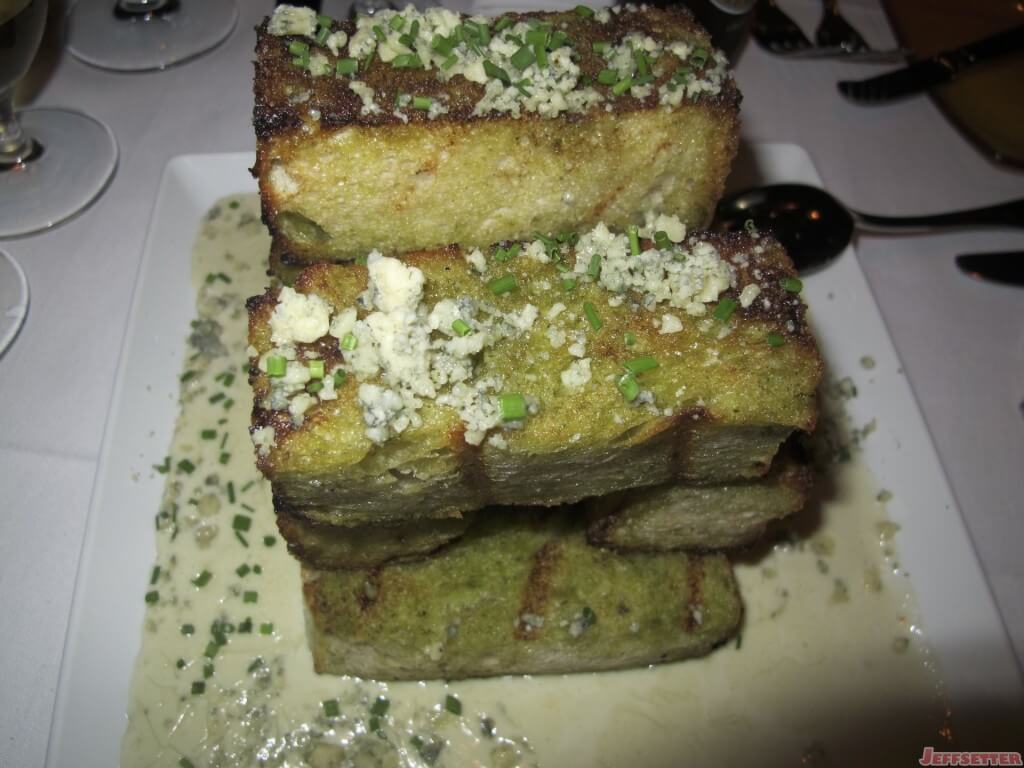 The appetizer consists of grilled and buttered bread stacked in a log-cabin pattern. At the base of the tower is a gorgonzola sauce/fondue that is to die for. It is so good that I looked up the recipe and made it for my family several times. They simply LOVE it. Breakfast at the hotel is also served each morning and consists of fruit, muffins, cereal, pastries and other carbohydrates that I should not be eating. Order room service if you are seeking protein.
Facilities at the Westminster Hotel
With certain hotel rates (or enough begging at the front desk), you can gain access to the Executive Lounge of the hotel. This lounge is rarely used by anyone, but does have nice desks, seating areas, a TV and some light refreshments. While the lounge is equipped to handle food and more customers, it sits empty pretty much all day, every day. This is most likely because it's difficult for anyone to gain access to the lounge and the hotel seems to put a premium on access – charging $10-$20 to get in. With just a place to sit and water available, it is not worth the money. As a result, it sits unused. In the times that I did gain access to the lounge, I found it a great place to sit and get work done. One of my favorite stories from this area is the time that my coworkers and I were working hard to finish a presentation for the next day and four drunk Pharmaceutical sales reps came into the lounge with a large bottle of Absolute Vodka and proceeded to annoy us with questions, drunk comments and other shenanigans. Pharmaceutical companies and reps are frequent patrons of this hotel, so beware!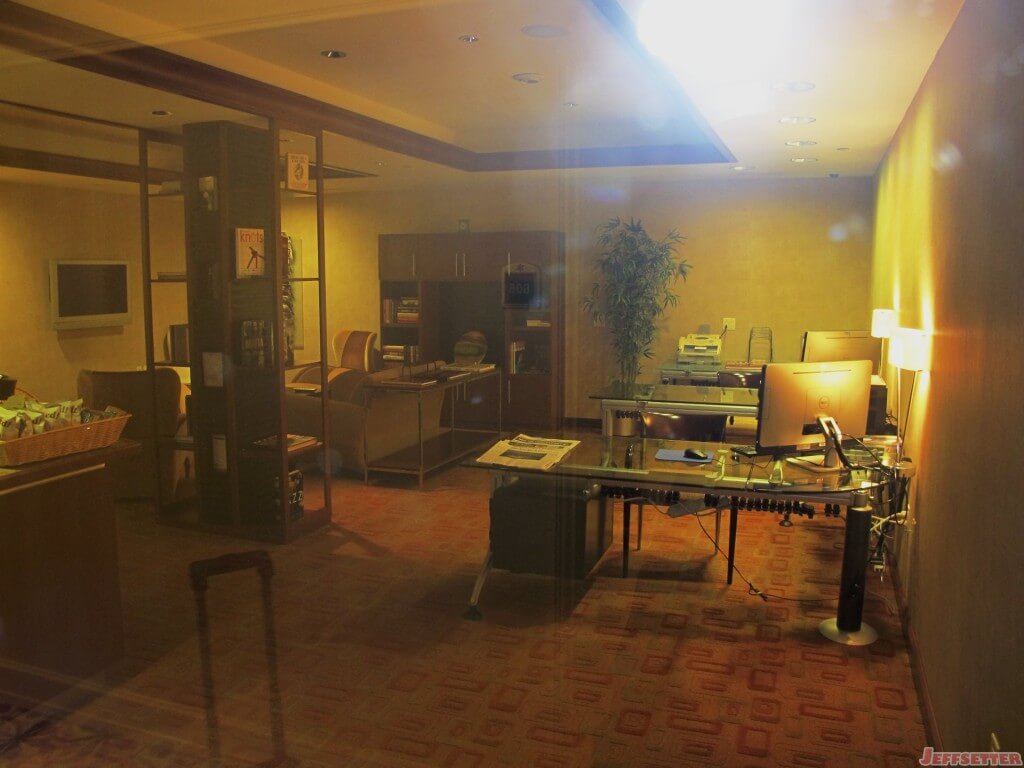 The workout facilities are in good condition and the meeting areas are usually occupied by big Pharma companies whenever I visit.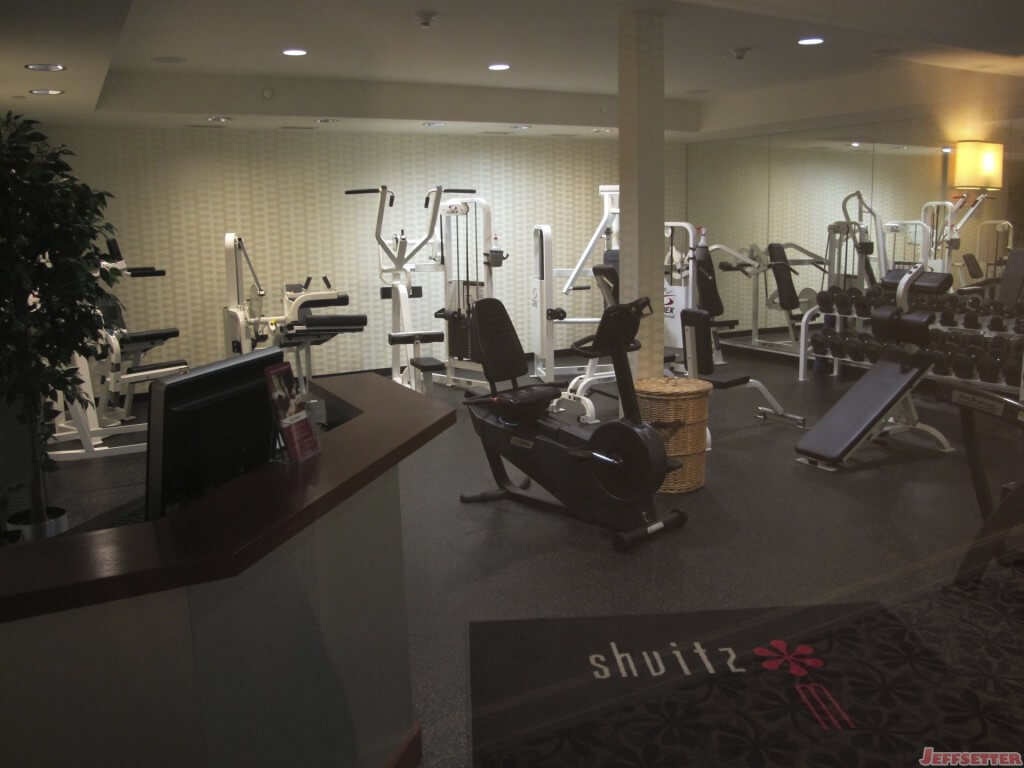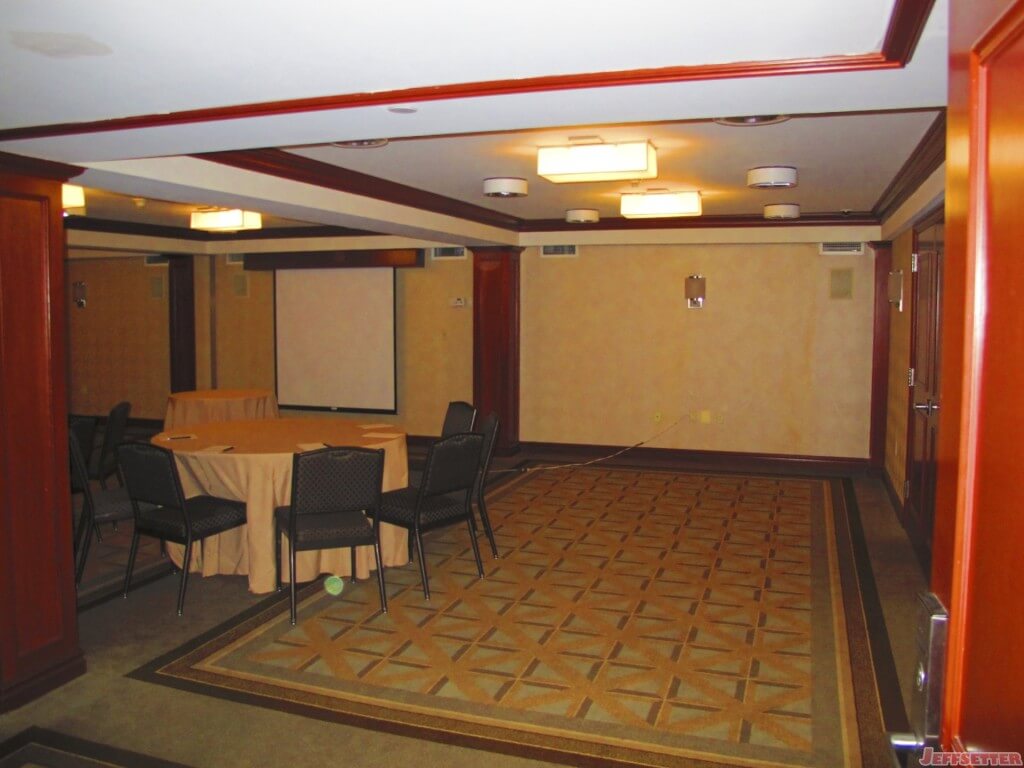 Overall Impressions of the Westminster Hotel
I can't say I love staying here and I gradually started looking into other hotels in the area whenever I would visit. While this hotel is furnished more nicely than other hotels in the area, I just can't get over the lack of a true loyalty program. If you don't care about loyalty programs and just want a nice stay, I would recommend the Westminster over similar hotels in the area.