I've had the Amex Hilton Honors card for a little while now, since it was good enough for me at the time of application. But, recently I decided to get another Amex Hilton card. So here's why I got the Amex Hilton Honors Surpass card.
At the time that I got the Amex Hilton Honors Surpass card, it was still known as the Amex Hilton Ascend card. Not that it makes a difference, as the card benefits didn't change. It just makes me wonder why Amex went through changing the name from Surpass to Ascend and back again in the first place?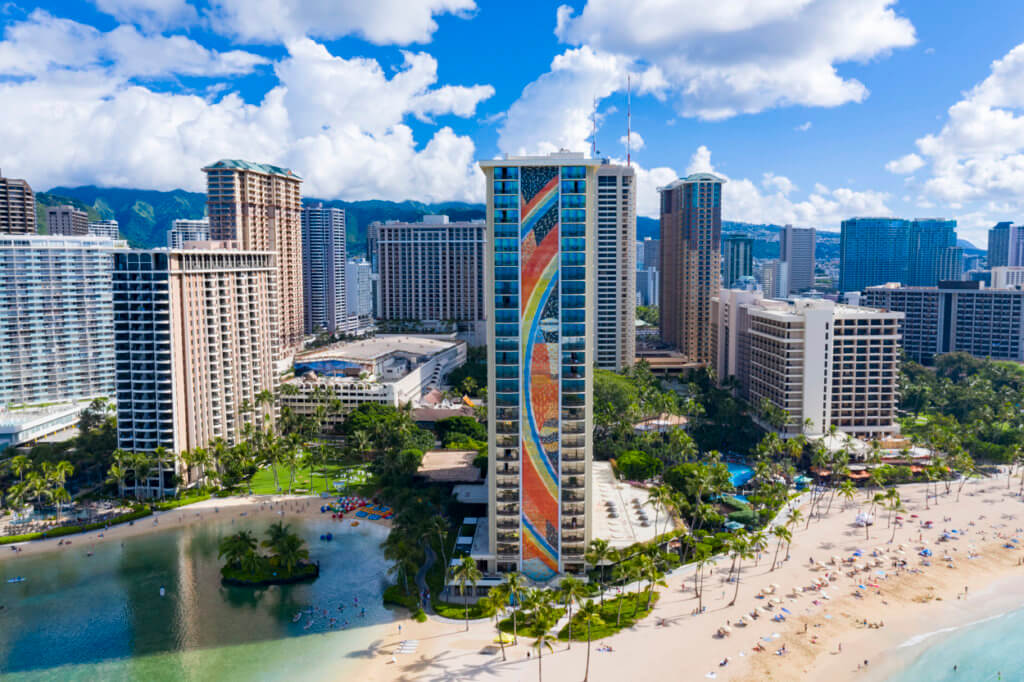 Why I Got the Amex Hilton Honors Surpass
As you may recall, I recently canceled my Amex Platinum card. That card comes with Hilton Honors Gold status, which is a reasonably good status! After all, Gold status gets you:
80% bonus on points earned via stays
5th night free on rewards stays
2 bottles of water
Space-available upgrades (up to Executive level only)
Complimentary breakfast at all Hilton hotels
That's not an insignificant set of benefits, especially for a mid-tier hotel status. So, it's a status I was keen on retaining after I axed my Platinum card. And that, my friends, is the primary reason why I got the Amex Hilton Honors Surpass card.
Why Not the Aspire?
Look, I know the Aspire is a fantastic card that comes with Hilton Honors Diamond status, an annual weekend night award, annual $250 Hilton resort credit, $250 annual airline fee credit, $100 on-property credit, and Priority Pass select. But, you know what? I don't want to pay the $450 annual fee. I got rid of the Amex Platinum to get rid of a fee, albeit one I saw as unjustified. And while I can certainly justify the Hilton Aspire's annual fee, it would require a change in behavior.
You see, I don't stay much with Hilton these days, so I'd have to make it a point to use the resort fee credit. Granted, that's easier to use than the Bonvoy card's near-useless annual Cat 5 certificate. But, I also don't like Amex's airline fee credit scheme. It's too damn restrictive, especially since you still have to select one airline to use it with.
That said, I haven't ruled out obtaining the card at a later date. I just can't justify it right now.
Amex Hilton Honors Surpass Benefits
The Amex Hilton Honors Surpass may not have the rich benefits the Aspire has, but for a much lower annual fee of $95, you still enjoy:
12x points per dollar on Hilton spend
6x points per dollar on U.S. supermarkets, gas station, and supermarket spend
3x points per dollar on all other spend
Complimentary Hilton Honors Gold status
Weekend Night Rewards upon spending $15,000
Priority Pass Select 10 free visit passes
No foreign transaction fee
Shoprunner 2-day free shipping membership ($99 value)
How I Plan to Use It
After fulfilling my intro bonus, the card remains in my wallet but seldom sees any use. I plan on using it on Hilton stays, of course, while it may also see use for purchases on which I choose to use Amex's Plan It feature. However, given the poor value of Hilton points (though Marriott isn't much better), I don't plan on putting much regular spend on this card. After all, it's more productive and more rewarding to earn Ultimate Rewards points instead.
Why I Got the Amex Hilton Honors Surpass, Final Thoughts
Honestly, it doesn't make a ton of sense for me to keep this card given my current travel habits. But, in that regard, it doesn't make much sense for me to keep my World of Hyatt Visa either, as I stay with them even less. Especially since that card's certificate became virtually useless to me too now. However, unless things change, I do believe my time with Marriott is running thin, and Hilton will likely be the chain that gets my business next. So, in a sense, it does make sense for me to keep this card, at least for now.