Hawaii has a lot of dim sum options. Unfortunately, there aren't a lot of places that serve xiao long bao. So when a new spot opened, it gave me and Mrs. Island Miler some hope. So let's talk about the xiao long bao at Mr Dough Hawaii.
Mr Dough is a Hong Kong-based chain of soup dumpling restaurants. They made their Hawaii debut just over a month ago bringing with them a few different types of soup dumplings. And that's great since soup dumplings that aren't xiao long bao are nearly impossible to find in Hawaii!
Mr Dough Hawaii Location
For their first Hawaii location, Mr Dough Hawaii opened in the former MW Restaurant spot along Kapiolani Boulevard. Parking in the area can be tight, so try to come during non-peak hours or when they first open if you can.
Inside, Mr Dough Hawaii has all-new furniture. Beyond that and some art pieces, however, the restaurant is virtually the same, which is a good thing. The tables are spaced a comfortable distance apart.
It's worth noting that the service here is pretty great. All of the staff we interacted with were very friendly and attentive.
Food
First up, we got the Fish Dumpling Soup. Confusingly, this dish is comprised of pork broth with two large dumplings filled with eel and pork. But like all other dumplings at Mr Dough Hawaii, the eel & pork dumplings have soup in them too! Essentially, they're soup dumplings in soup. The dough on these is quite thick, but I'm sure that's necessary because of the preparation. Either way, these were good. There's a lot of soup inside the dumplings, which tastes different from the soup in the bowl.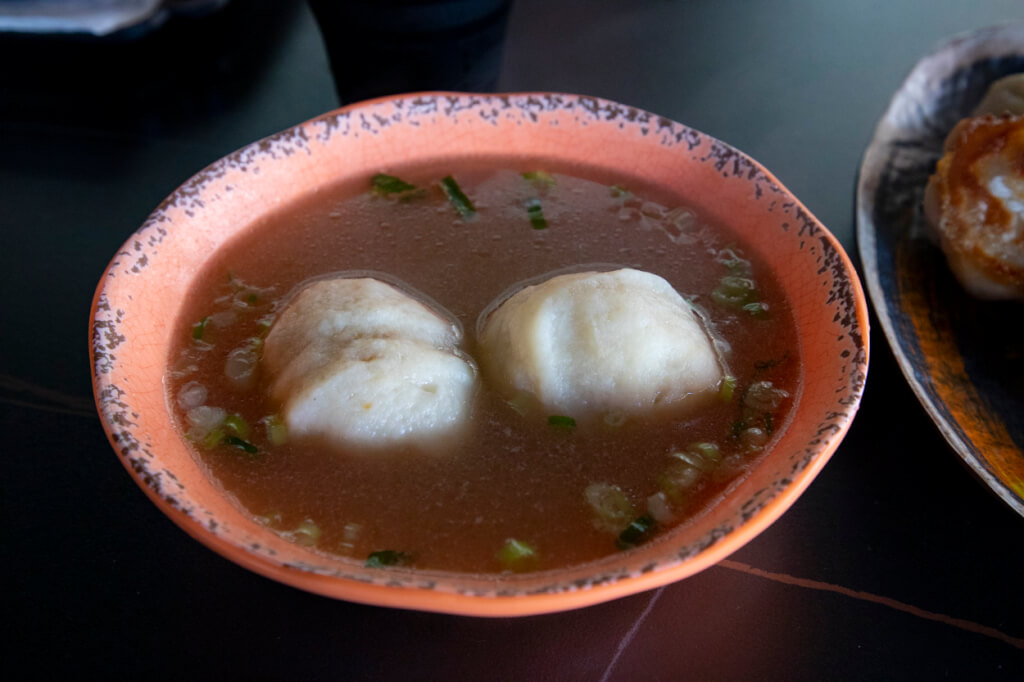 Next up, we tried the Pork & Chive xiao long bao. These XLBs are larger than any I've ever had before. What's more, they have more soup in them than others I've had too. That said, the wrapper is also the thickest I've seen, being about twice as thick as Din Tai Fung's. Overall, however, I thought that the flavor was good. Just be careful when eating these. They will gush!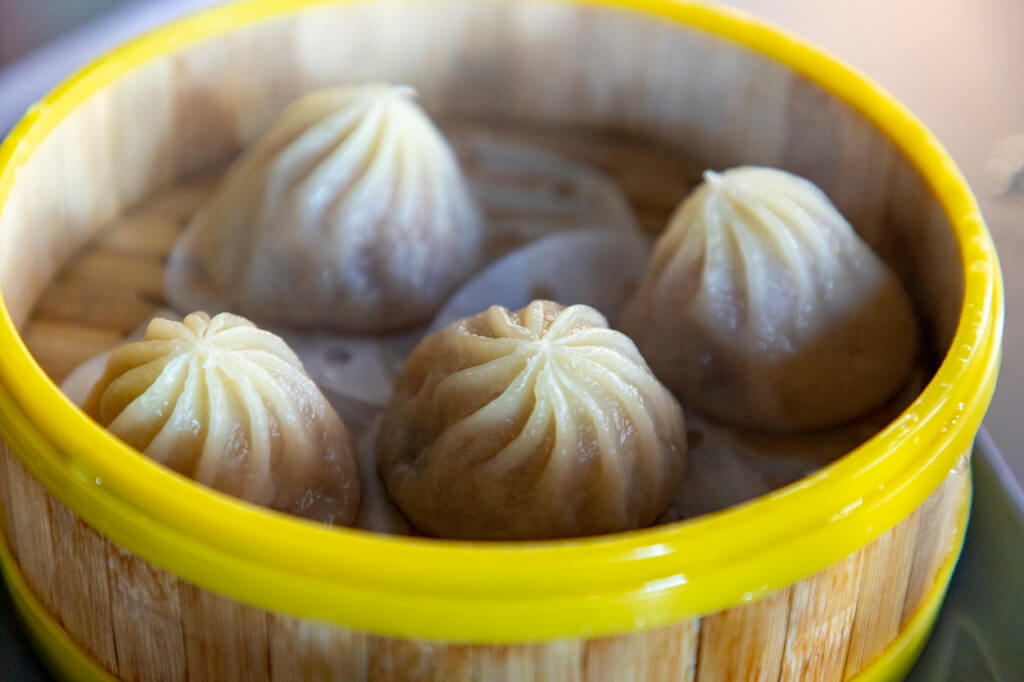 While the XLB is definitely the main draw here, what I really wanted to try was the Q Buns, which are Mr Dough's version of sheng jian bao. Think xiao long bao but with a crispy fried bottom. We went with the "House Special" flavor, which was alright. I think I would've preferred the pork and chive, though I do like these better than the xiao long bao! The crispy bottoms definitely add to the dish, though they're just as squirty as the XLBs.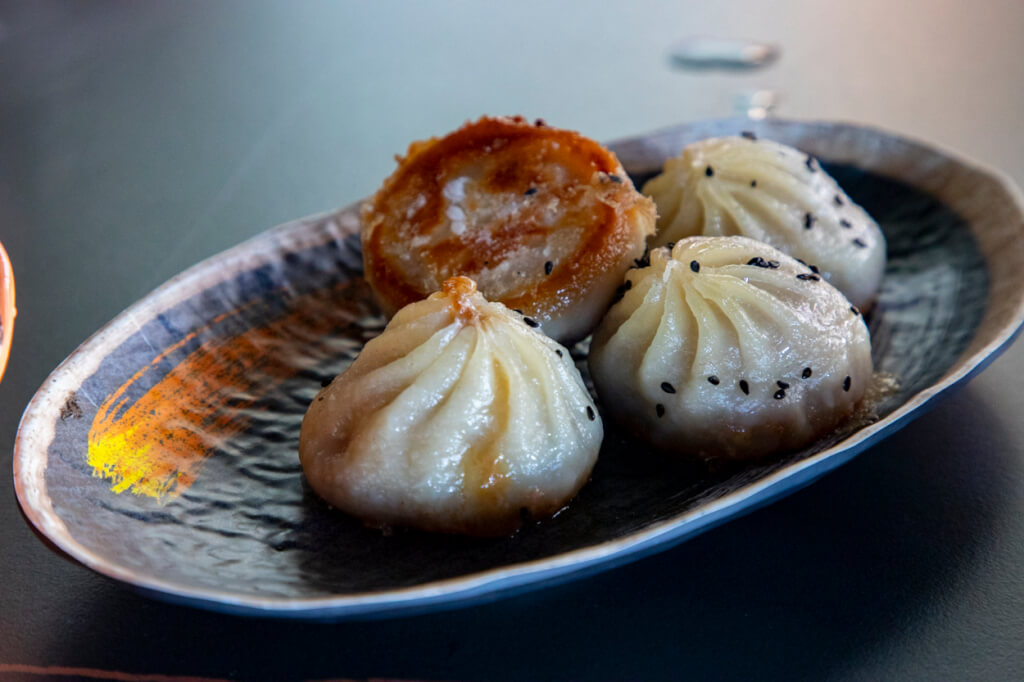 The surprise of our visit was probably the Sweet & Sour Garlic Pork Ribs. These were incredible! They're crispy fried and come coated with a sweet, vinegary, garlicy sauce. I seriously couldn't stop eating them! I even liked the crispy potatoes that came with them.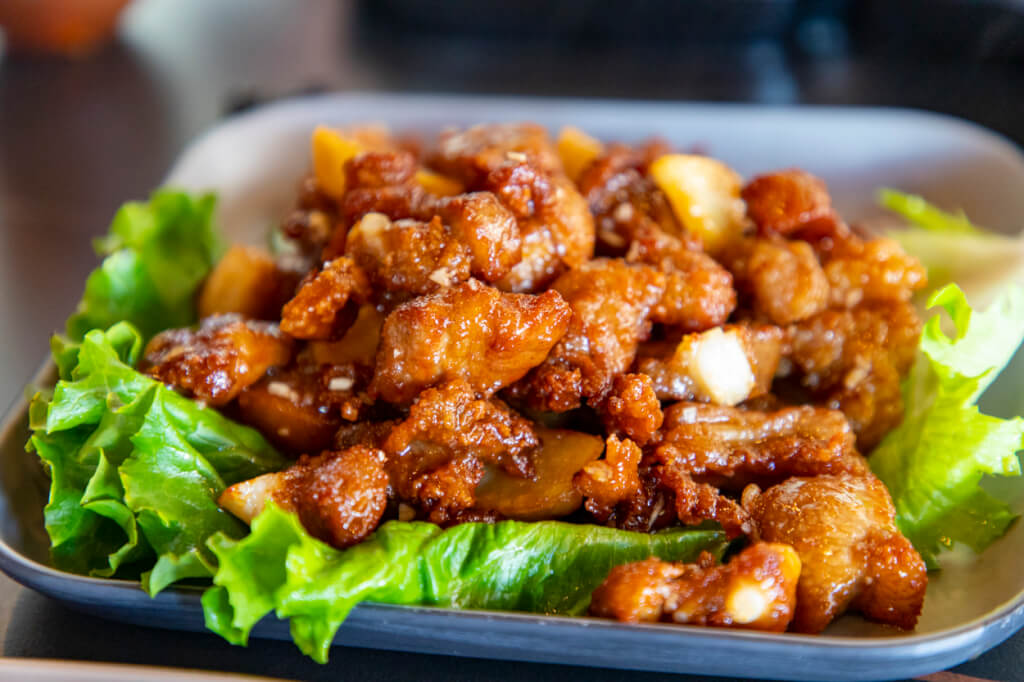 Final Thoughts
Naturally, the question becomes how does Mr Dough Hawaii compare to Din Tai Fung. And to be honest, you can't compare the two. Din Tai Fung's xiao long bao are smaller and have more desireable thinner skins. But they also contain much less soup that the versions here at Mr Dough. So while they're similar, they're not the same. Honestly, I'd definitely go back to Mr Dough for their Q Buns, but it doesn't really satisfy my cravings for Din Tai Fung's xiao long bao or, even better, Mott 32's. The real winner here, though, is the ribs. Whatever you do, give these meaty morsels a try!