For as much as Hawaii loves dim sum, it's nearly impossible to find xiao long bao here. So, whenever we travel to someplace with a location, we always visit Din Tai Fung. It's for this reason, plus the sheer convenience, that we ended up at Din Tai Fung Las Vegas.
As you'll recall from my last installment, our check-in process at the Aria Resort was far from smooth. By the time Mrs. Island Miler and I got up to our room, it was just about time for our dinner reservation. Luckily, we didn't have to go far to get to it.
Din Tai Fung Las Vegas Location
Opening October 2020, Din Tai Fung opened their first location in Sin City at the Aira Resort & Casino. The house of xiao long bao took over the former Aria Cafe location. Honestly, I didn't even know it existed, even though I spend a decent amount of time in Aria when I'm in Vegas. Oh well, no loss. The menu looks like it was mediocre.
At any rate, Din Tai Fun is right off the casino floor, not far from the Lift Bar, which itself is next to the central elevator bank. Yeah, they were really original with their names!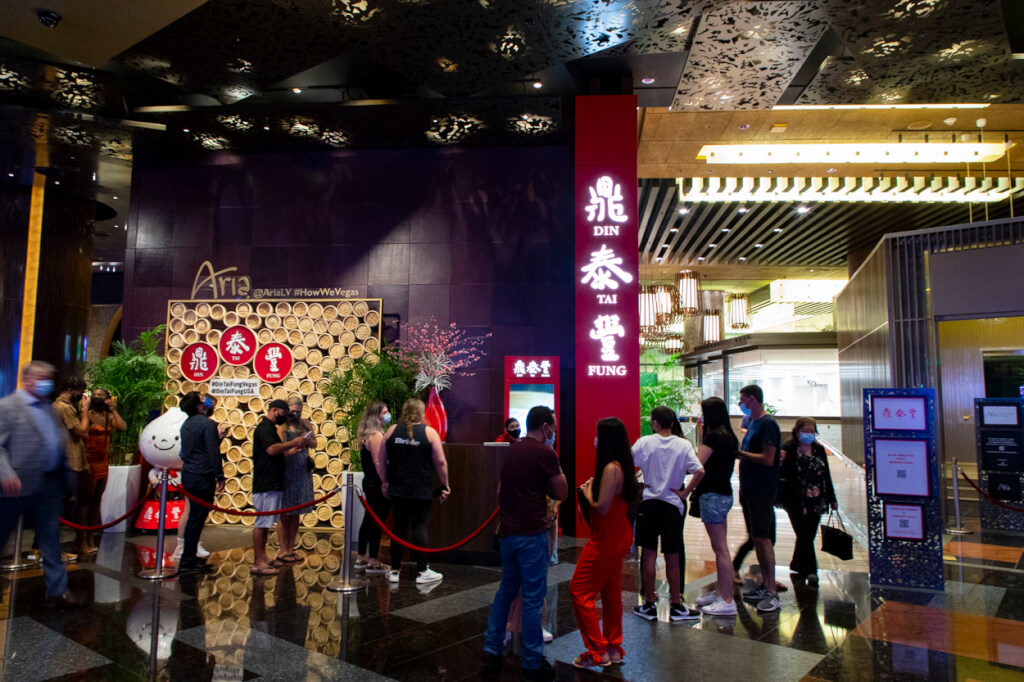 Ambiance + Service
Judging from the pictures of the old Aria Cafe, they didn't change much when they turned the space into Din Tai Fung. Luckily, the space looks pretty good. What's more, in accordance with pandemic-era safety protocols, the tables at Din Tai Fung Las Vegas are spaced an adequate distance apart.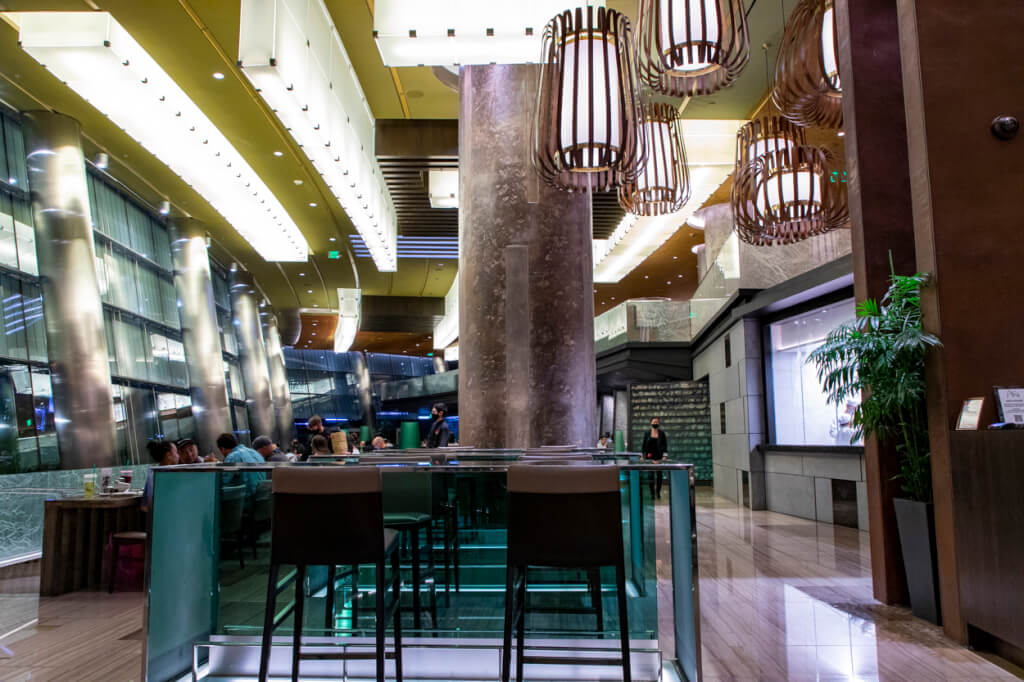 As far as service goes, it was great. The people helping us were all friendly and professional, while our food came quickly. Basically, exactly what you'd expect at any other Din Tai Fung location.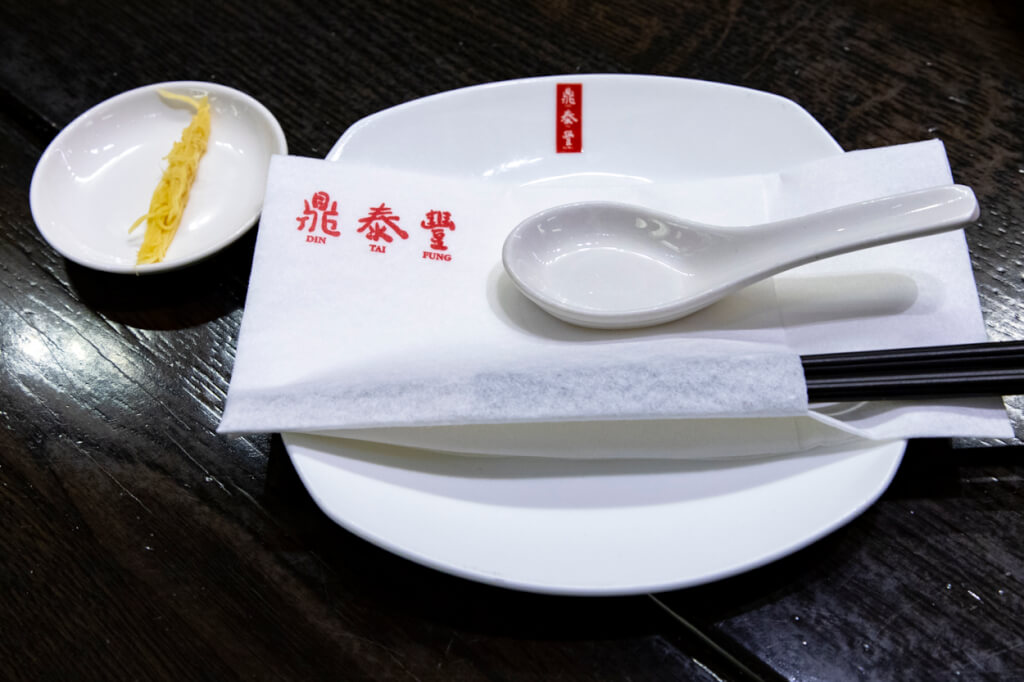 Food
Of course, we ordered Kurabota Pork Xiao Long Bao during our visit and it tastes just as good as the ones we had at Din Tai Fun in Seattle. The main difference, however, is that you get only six pieces here rather than the 10 you get everywhere else – and, yes, the price isn't any lower here either ($9.75). In fact, most of the items here seem to come with 40% less than you'd get in other places.
Other items we ordered includes the Sticky Rice & Kurabota Pork Shao Mai ($12.50), Shrimp & Kurabota Pork Dumplings ($10), Shrimp & Kurabota Pork Dumplings with Spicy Sauce, Crab & Kurabota Pork Xiao Long Bao ($12.50), Sauteed Mustard Greens with Shredded Ginger ($14), Shrimp Noodle Soup ($15.75), and the Chocolate & Mochi Xiao Long Bao ($12).
Din Tai Fung Las Vegas, Final Thoughts
Where ever you go, for the most part, Din Tai Fung is Din Tai Fung. The Las Vegas location is no exception. However, you're definitely paying a premium here – call it the Las Vegas Strip tax, if you will. Even with that, though, I can't believe that you get 40% less for the same price at this location. This is a situation entirely unique to them, though, as this is also the city where a standard cup of coffee at Starbucks will set you back $5 or more – at least in the resorts.
All that said, is Din Tai Fung the best in Las Vegas. No. At least not the best of what we tried this time around. Stay tuned!
Vegas + Irvine Trip Report