Our time in Merced, California was limited. However, I've wanted to visit Yosemite for a long time now. So, I decided to take us on a brief visit to Yosemite National Park. Though, I'd say "brief" was a hell of an understatement!
In hindsight, we probably shouldn't have made the trek to Yosemite given our time constraints. After all, we only had a half a day allotted for the visit, which really isn't enough. This is especially true when you consider how far the park is from Merced.
Getting There
From where we stayed at the Courtyard Merced, it's about an 80-mile drive to the Yosemite Valley Visitor Center. And this isn't interstate driving either, so those 80 miles end up taking about 2 hours to cover in each direction. Plus we were there in early November, so the days were already fairly short. As a result, by the time we got to the park, there wasn't a whole lot of daytime left.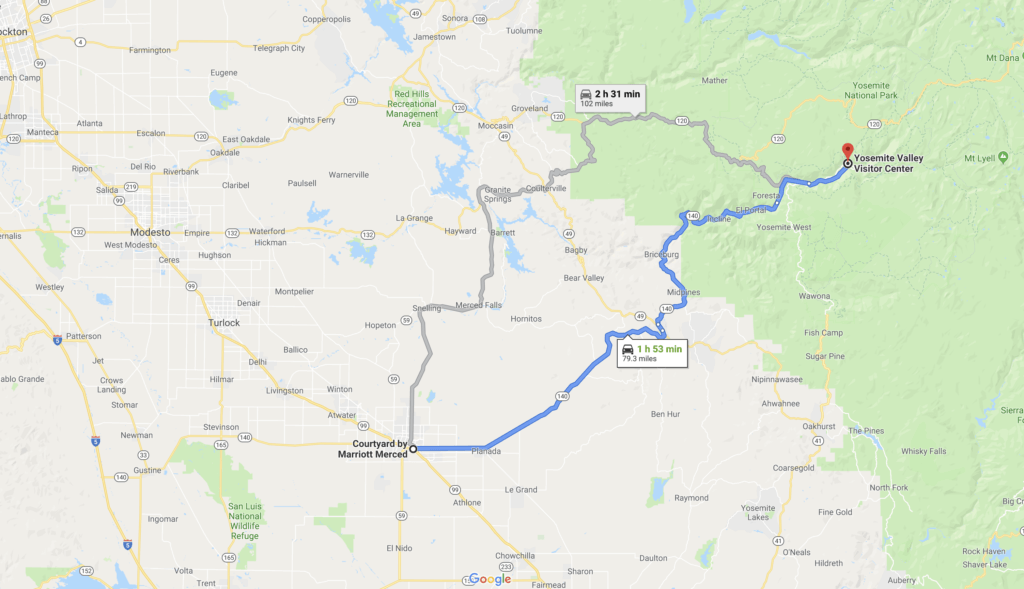 Admission
The Park entrance is quite a ways away from the main visitor areas, so expect to drive quite a bit even after you enter the park. Admission for Yosemite is on the higher side too, coming in at $35 per vehicle for seven days. It's more worth it in my opinion, though than Red Rock Canyon, which I'll review in an upcoming trip report. Credit cards are accepted at the Park entrance, by the way, or you can pay in advance at yourpassnow.com.
What We Did
I had grand plans for our time in the park, but things didn't quite go the way I envisioned. However, we did get to my priority stop, which is the iconic Tunnel View. Parking there was tight, it was crowded as heck, and the already lowering sun made for some fun shooting conditions. What made matters worse is the fact that I forgot my tripod in the room, so steadying my shots in the gusty, cold wind was difficult.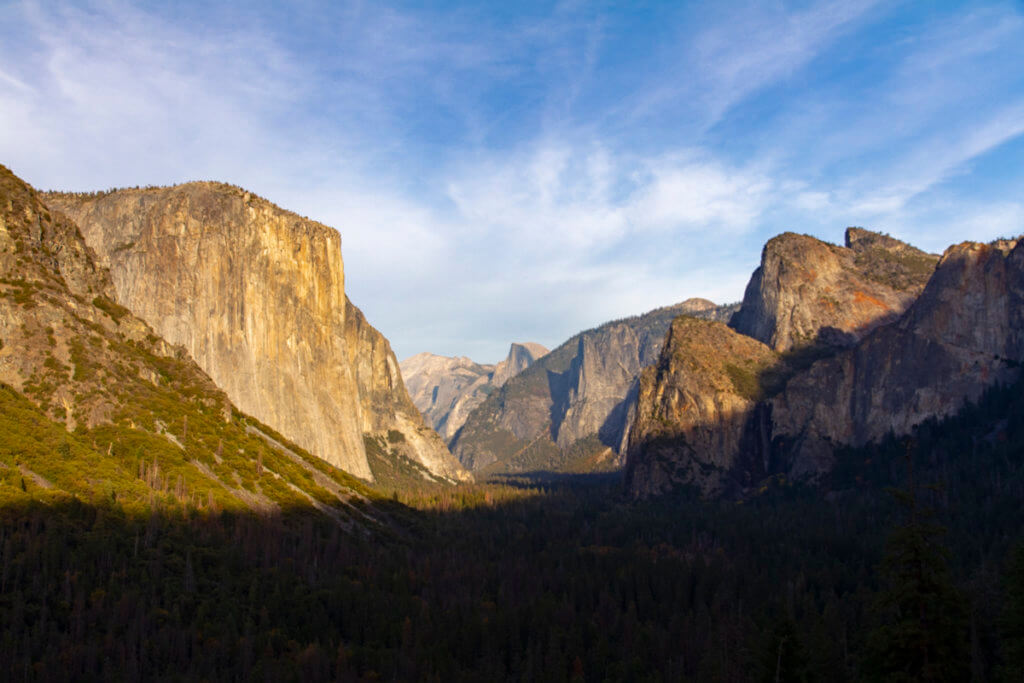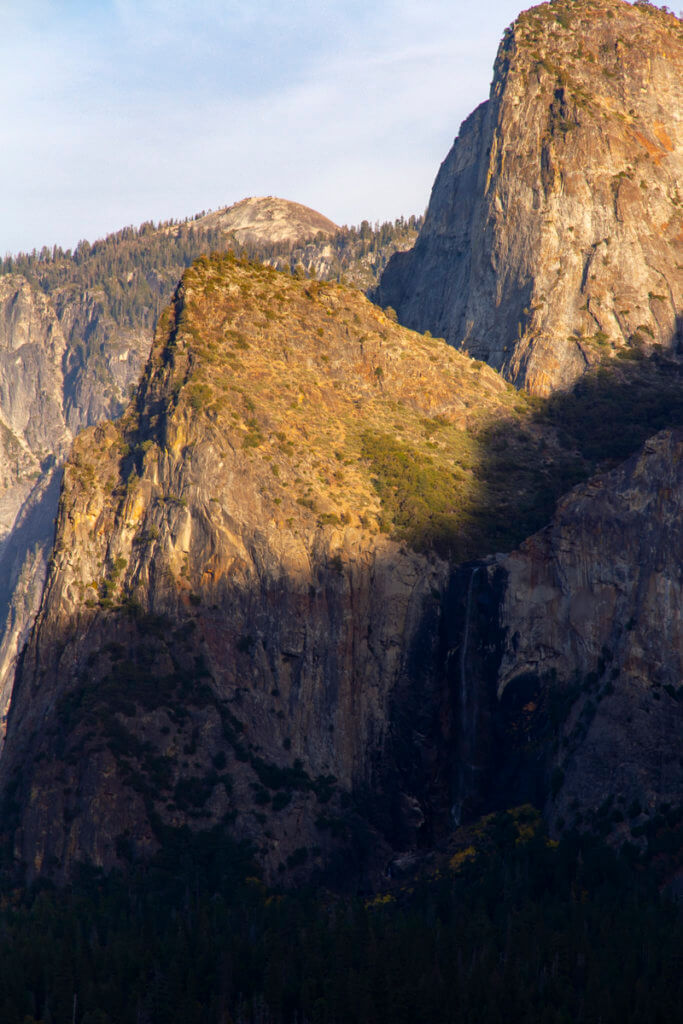 The other part of my plan for my time at Yosemite was to go on a short hike. I had a few in mind, but thanks to poor planning and lack of connectivity, we ended up not going on any hikes. Why? I either couldn't find them (I was in a mad rush) or I couldn't figure out where the heck to park for the shuttle service. Especially since the shuttle service says to park at the visitor center, but you can't drive to the visitor center. I figured out where to park much too late in the day, so we gave up and browsed the gift shop for a bit.
On our way back out, though, we did pull off to snap some photos of the setting sun reflecting of Yosemite's famous monoliths. Plus, it was a great opportunity to snag some photos of my Silvercar too.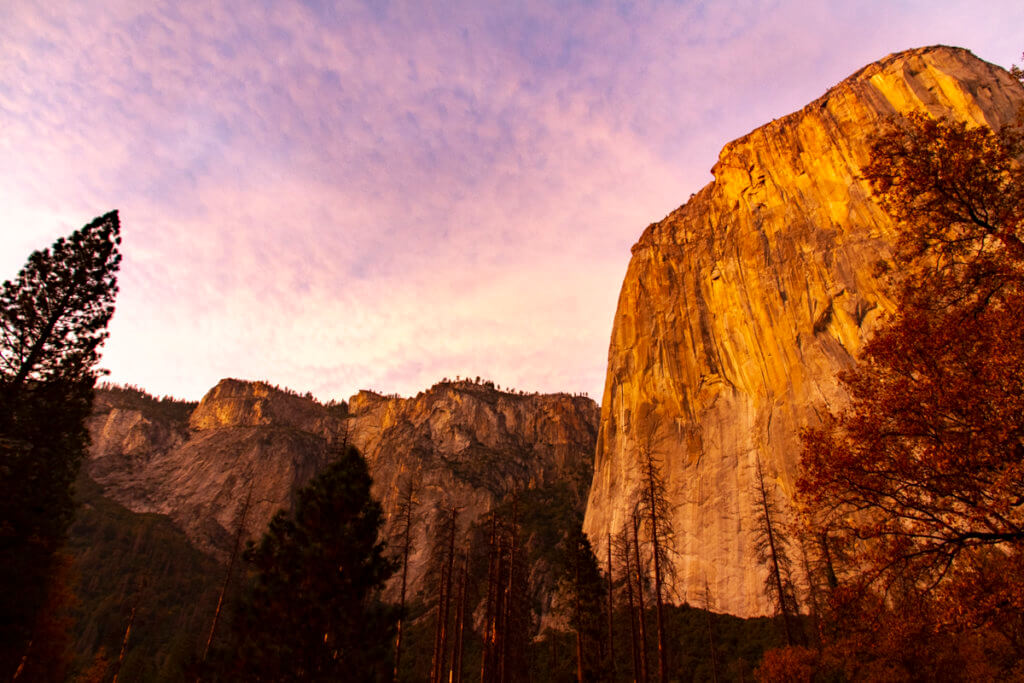 A Brief Visit to Yosemite National Park, Final Thoughts
Our visit to Yosemite National Park, which is arguably one of the most scenic National Parks, wasn't long enough. We probably spent an hour or two in the Park and didn't get to do much. Sadly, it took us way more time to drive to and from the Park than we spent in it. So, much like Zion National Park, both the Mrs. and I have a goal of returning to explore it at a more leisurely pace. That'll probably be the only other time I visit Merced again too, by the way. But it was nice to finally get here and see that grand Tunnel View.
A Gourmet Adventure Through Northern California