We took a red-eye flight to SFO, so after retrieving our Silvercar, the first thing on our agenda was to get some breakfast. So, we decided to head into the city to check out Tartine Manufactory SF Breakfast.
San Francisco is known for its excellent bakeries. In fact, my favorite place to get baked goods in Hawaii, B. Patisserie, is headquartered in San Francisco. So, I chose Tartine Manufactory thanks to Tartine's reputation for making excellent baked goods.
Location
Tartine Manufactory is in San Francisco's Mission District along Alabama St. a few blocks away from Franklin Square. Parking in the area is, of course, at a premium. But we got there about 30 minutes before the Manufactory opened and was able to snag a stall right off of Alabama after circling around a few times.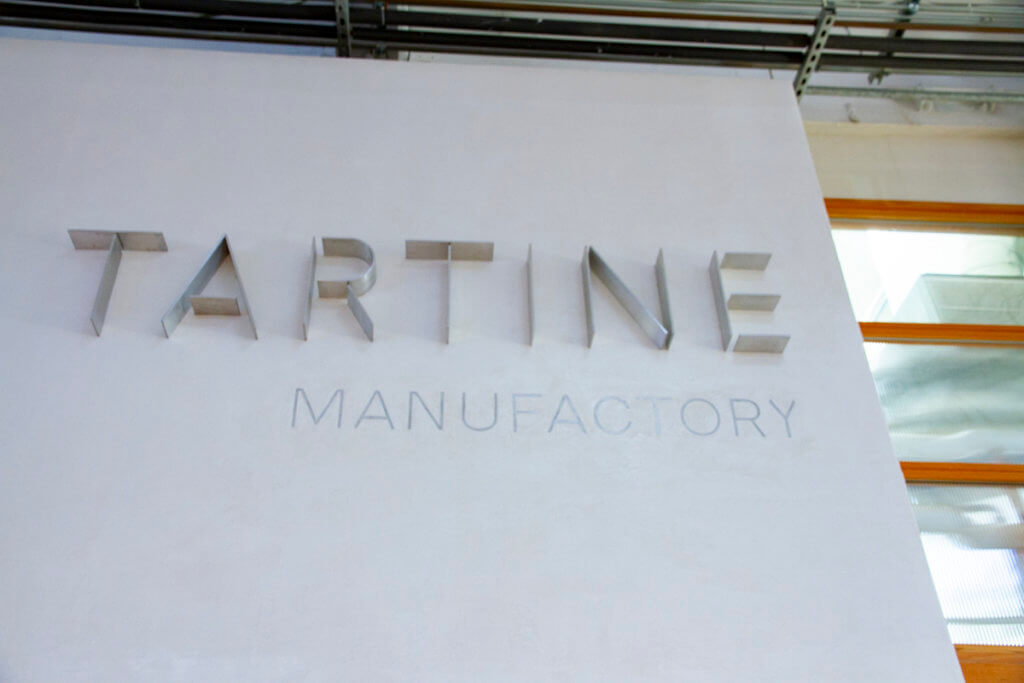 To no surprise, there was already a line when we approached the restaurant. Thankfully, though, the line wasn't too long, and seemingly half those in line were waiting to do takeout. As a result, once inside, we were seated quickly.
Inside, Tartine Manufactory is a bright and airy space. The vibe is both industrial and earthy all at once. And to the left of the entrance, you'll find the takeout counter, while to the right is the dining room and bar.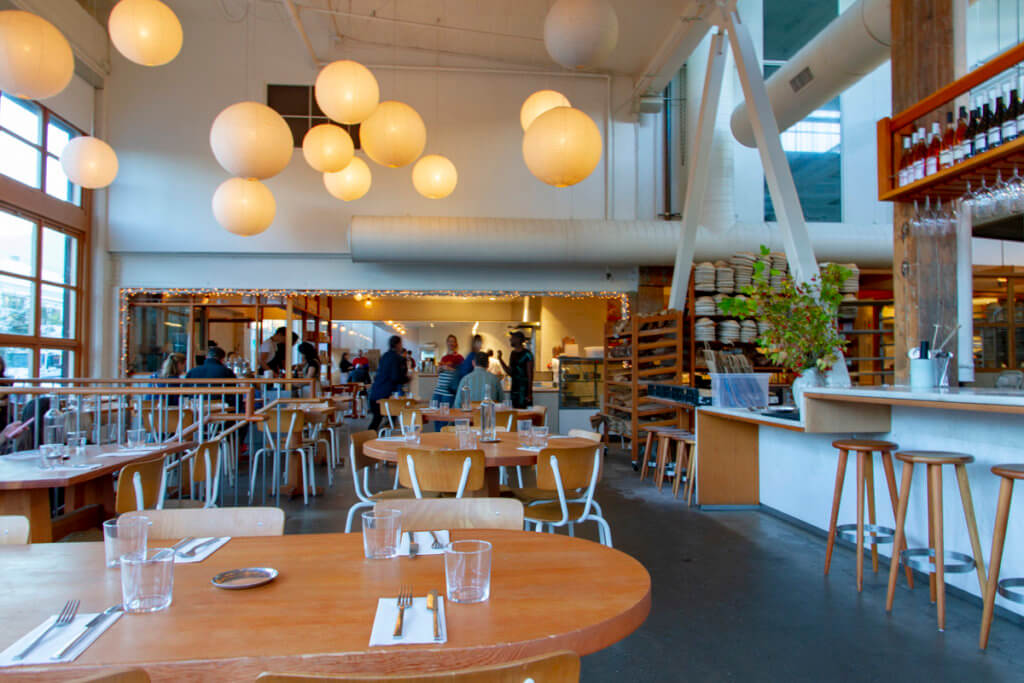 Service
Admittedly, service is Tartine Manufactory's weak point, at least during our visit. Our server wasn't actively rude, but she was cold and did the bare minimum. Clearly, she was merely going through the motions. But, we didn't let that bother us. We were here for the food, and that didn't disappoint.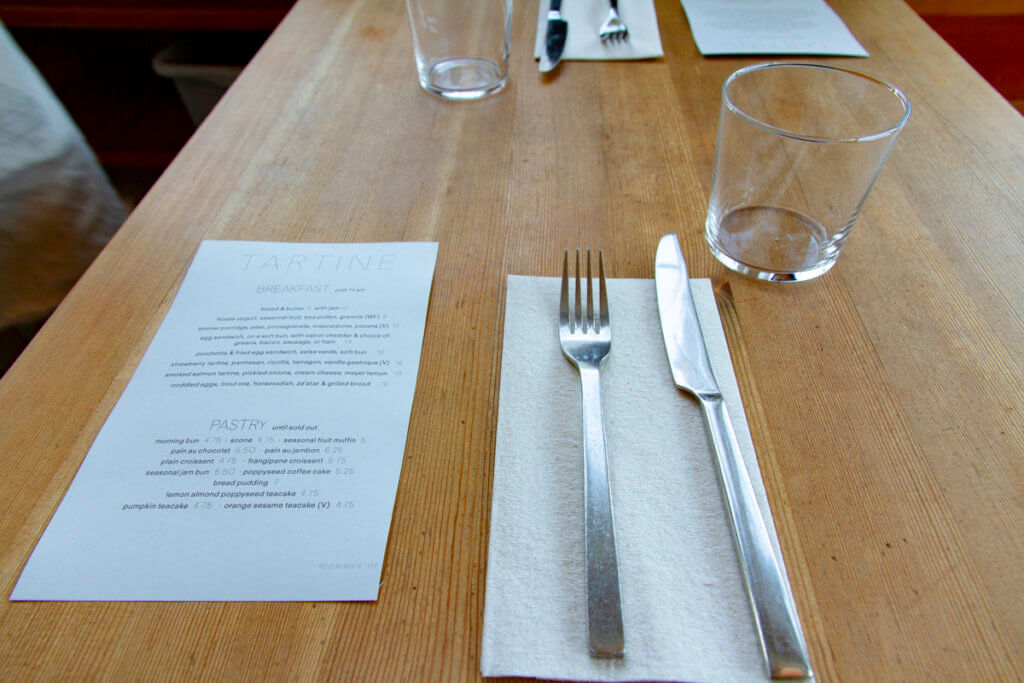 Food
Being that I knew we were coming here only once, deciding what to eat was TOUGH. Plus, we had A LOT of driving ahead of us that day, so I wanted to keep things on the lighter side. Sort of. So, to start, I got a Pain au Chocolat and Mrs. Island Miler got a Pain au Jambon. I mean, you have to. Tartine is known for their laminated dough stuff, after all. And I can confirm that both were excellent! The croissants are among the best we've had outside of Europe! Did I mention that they're HUGE?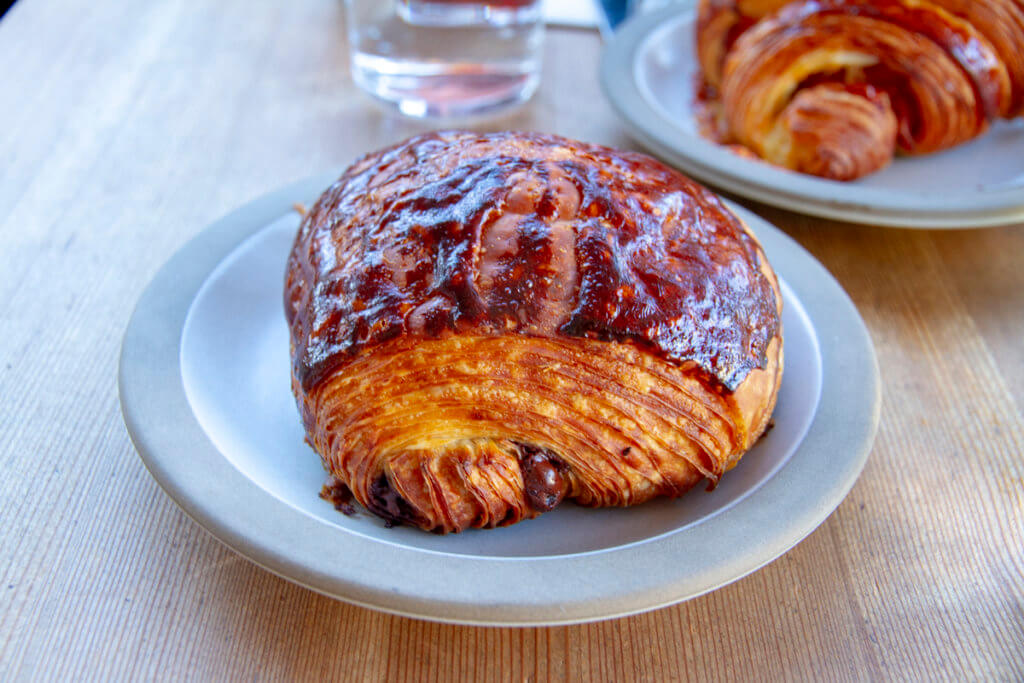 To drink, I got a hot green tea and the Mrs. got an iced coffee.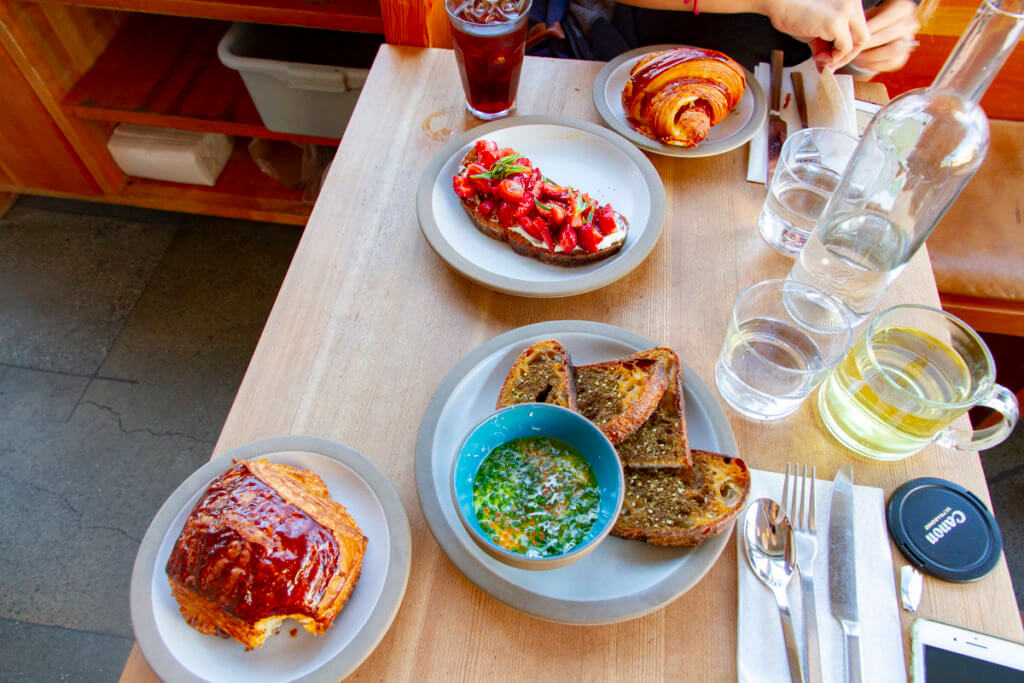 For her main, Mrs. Island Miler got the seasonal ricotta, honey tartine, which at that time had strawberries, tarragon, and fennel pollen. It was an interesting, but delicious blend of sweet, creamy, herbal, and licoricey.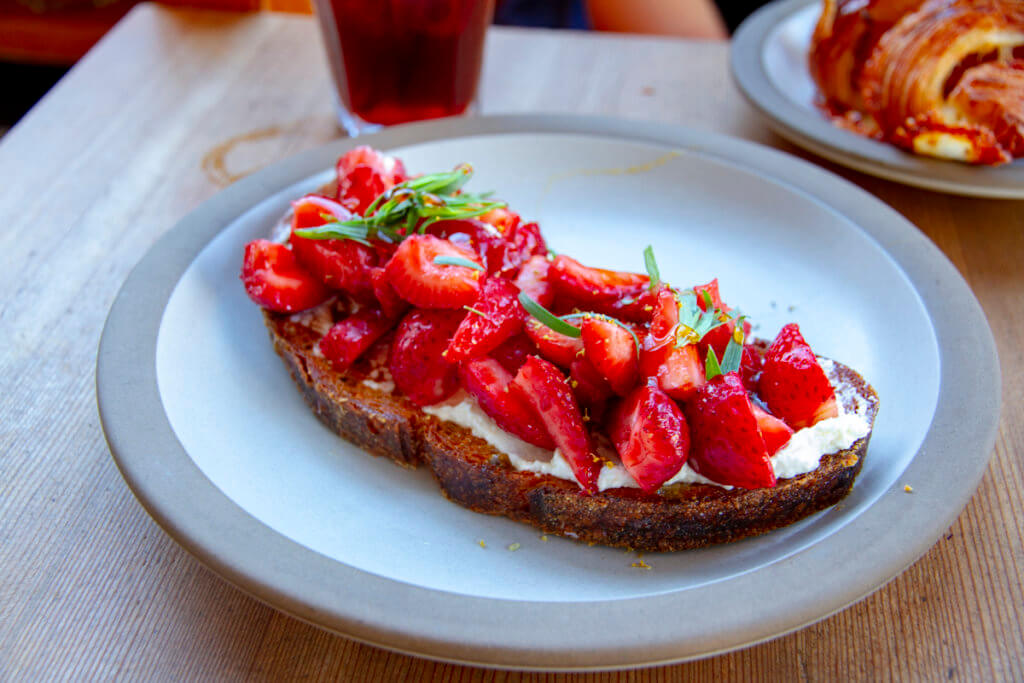 Me? I went with Coddled Eggs with trout roe, horseradish, and grilled za'atar bread. It's a little more than that, though. The coddled eggs are kind of treated like labneh, with the addition of olive oil, lemon zest, and chives. And let me tell you, this is a magical combination. I love how the herbal, citrusy za'atar and crusty bread pairs with the rich eggs, chives, and briny roe.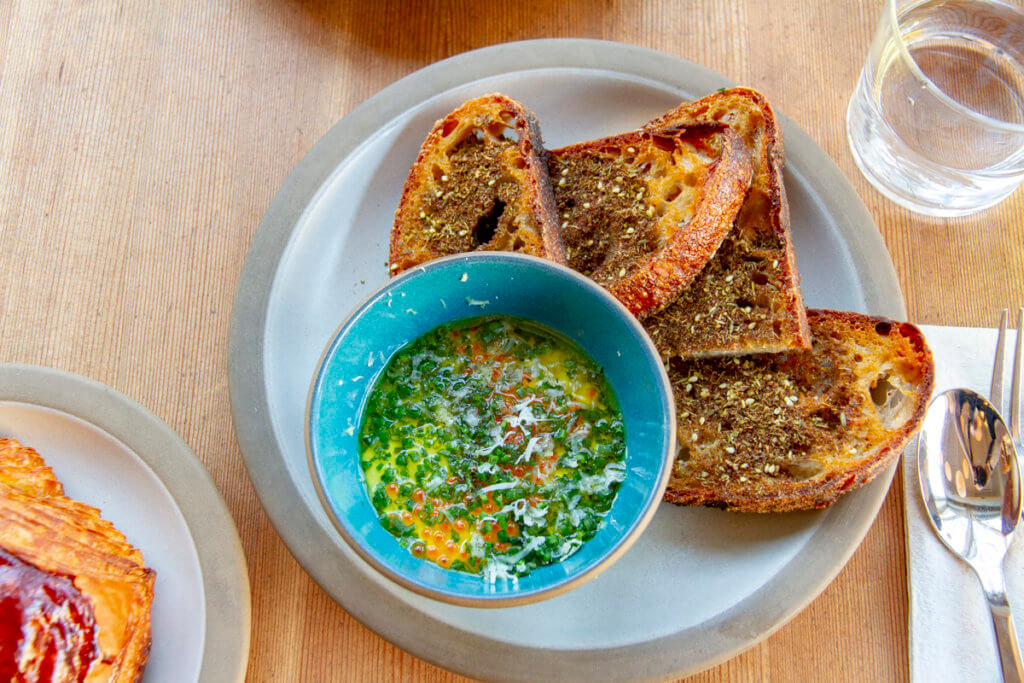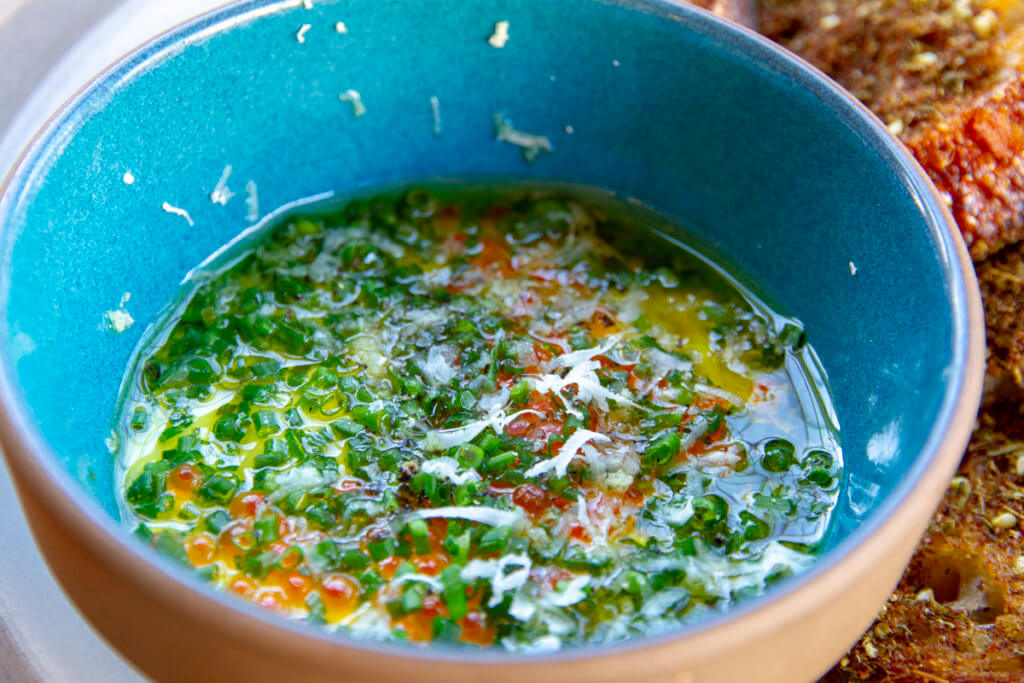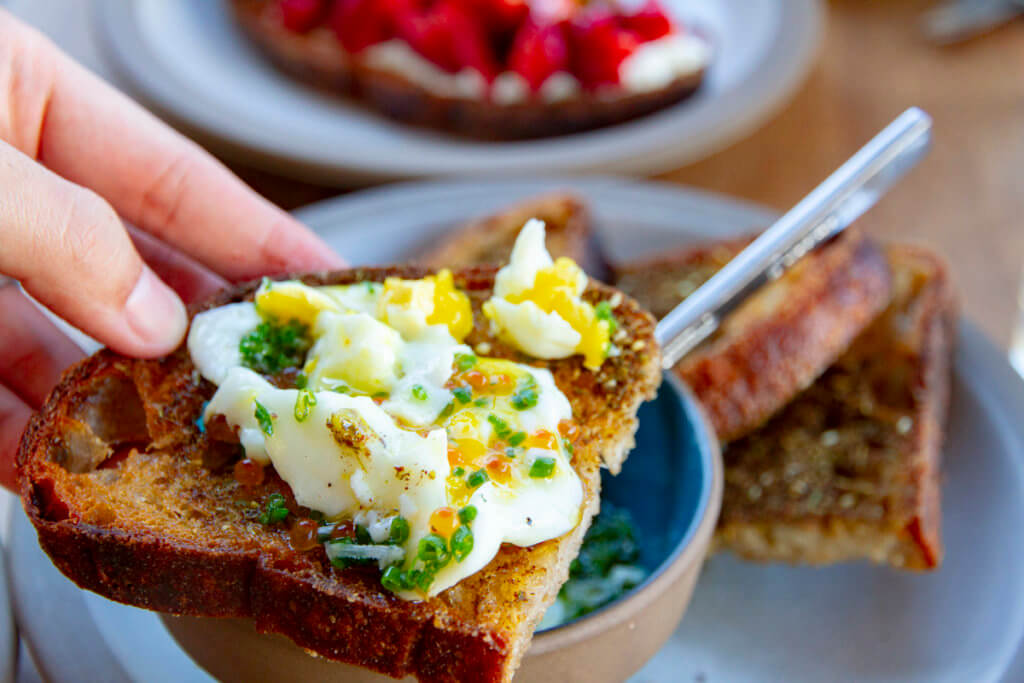 Tartine Manufactory SF Breakfast, Final Thoughts
Dining at Tartine Manufactory isn't cheap. All-in, our breakfast tab came out to $71, tax and tip included. And despite the steep price and the mediocre service, I'd definitely return. There's more I want to try, such as porchetta and fried egg sandwich, the herbed omelet, and much more from their brunch menu. So if I find myself back in the Bay Area, I'm definitely making time to come here again.
A Gourmet Adventure Through Northern California
Tartine Manufactory SF Breakfast