Aloha from Maui! We arrived at our AirBNB rental in Kihei on Wednesday night and it has been a delightfully relaxing experience. Other than the heat and humidity (90+ degrees), things are coming along perfectly. We are eating well (home cooked meals), getting in our 10,000 steps each day and getting on the path to being both physically and mentally healthy once again.
It's amazing what a change of scenery, elimination of debt/possessions and a fresh perspective can do. Not having to work 80 hours a week has transformed Mrs. Jeffsetter into a new person, and I like it :). We are rediscovering old hobbies and creating new ones. Things are a-ok for the Jeffsetters at this very moment.
Yesterday we walked the beach and visited the Andaz Maui. That place is super nice, no doubt. But at $600+ night with resort fees, no award availability and the additional expense of meals, it reinforced that we made the right choice by staying in a condo on AirBNB. At about $140/day (including food and drink), we can stay 4x as long in paradise.
Last night we walked the beach at sunset and I took some photos of the sunset from my tripod. The cover photo of this post is simply gorgeous. Will share more once I get done processing.
Here is our (eventful) week in travel.
Hotel Bookings
Booked one night at the Intercontinental Le Moana in Bora Bora this week. Now we only have a 1 night gap to fill in the middle of our stay! For those of you who have not been following along, our destination after Hawaii is French Polynesia. I am trying to piece together 6-7 nights in Bora Bora using IHG points and free nights earned from last years Into the Nights promotion.
As you can imagine, IHG giving away free nights to tons of people resulted in a ton of speculative bookings at their most expensive properties (i.e. Bora Bora). This has left slim-pickings on the award chart for months at a time, with entire months blocked off at the superior InterContinental: Bora Bora Resort Thalasso Spa.
Many of these rooms were booked speculatively by members before they booked flights to Tahiti. My hope has always been that they would realize how expensive it is to get there and cancel their rooms. This has proven true so far, with nights opening up every 2 weeks that I check. I have managed to snag one night at that Thalasso and I check every day (often several times a day) to see if new space has opened up.
This week a new night at Le Moana opened up, which I promptly booked with 50,000 IHG rewards points. As of now we have 4 confirmed nights at Le Moana Bora Bora and 1 night at the Thalasso with a gap in the middle. I remain optimistically confident that we'll end up with 3+ nights at the Thalasso when all is said and done. Just need to keep on checking for availability.
Hotel Research
We are booked through August, so there's not much hotel research urgency. But we are starting to ponder hotel ideas for the North Island of New Zealand. Let me know if you have been and recommend any place!
Hotel Stays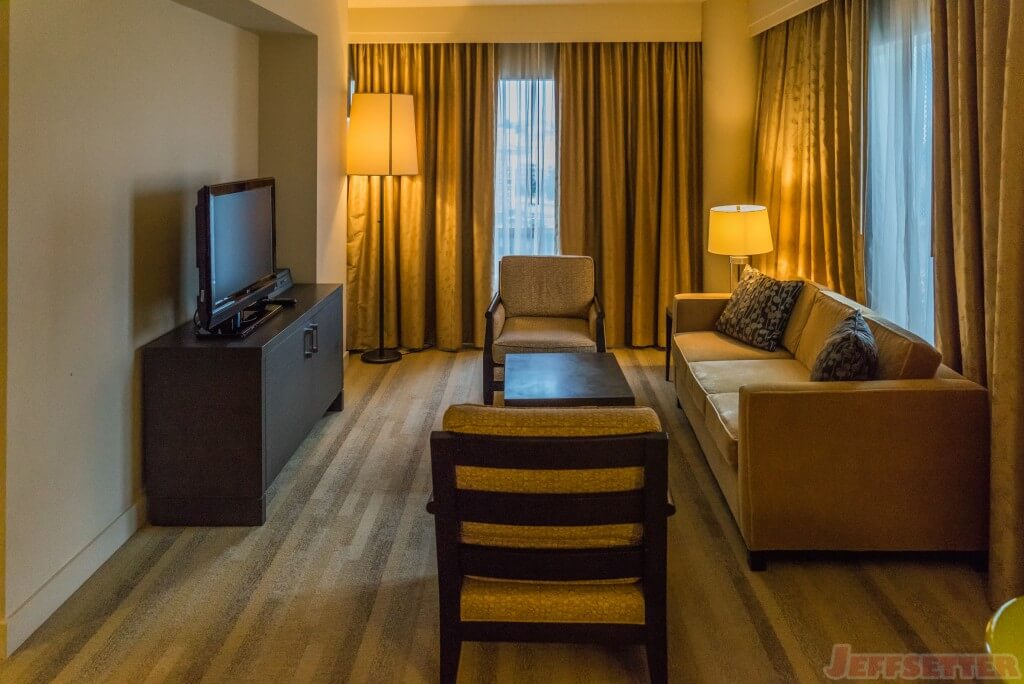 We spent our week split between the Hyatt Olive 8 in Seattle in a suite (very nice accommodation) and our Condo in Maui (rented on AirBNB). Both have been delightful and I am really happy with our choices so far. I remarked when we were at the Holiday Inn Express Portland last week that it would be our single worst hotel stay of the entire trip. That should hold true for a while.
Staying in an AirBNB is not quite as plush as staying in a hotel, but there are many advantages when it comes to food preparation and overall convenience for a long stay. I am quite happy with what we have been able to get done here.
Points Earning
This week was a big earner as we signed up for credit cards and earned some butt in seat/mattress based points the old fashioned way.
Let's start with the points activity earned from travel. For our 5 night stay at the Hyatt Olive 8 (reimbursed business expense): 9,065 points for the stay + 5,000 bonus for the current Hyatt Promotion + 4,500 points for credit card spend bonus. Given how much we have been staying at Hyatts recently (and into the future), these 18,000+ points will come in handy.
We also earned over 5,000 Delta Skymiles for our flight from SEA-OGG
From a credit card perspective, we applied for several bonuses that should pay dividends.
I canceled my SPG Amex card before the annual fee was due and signed up for/was instantly approved for a 50k offer with the premier rewards gold card. This only requires a nominal $1,000 in spend in 3 months, and will be easily achieved.
We signed Mrs. Jeffsetter up for the Barclay Arrival+ card, and she was instantly approved. We are pending for the Chase Hyatt Visa, but I am sure it will be approved in short order.

Last, we are taking advantage of the CitiGold checking account offer for 40,000 ThankYou points. This application was done online, but we need to do some verification because of our newly minted nomad status.
Flight Bookings
We booked a one way flight on Air Tahiti from Papeete to Bora Bora for our Intercontinental stays. This was booked using our BarclayCard Arrival, which allows us to apply a points rebate against the purchase price. For a ~$440 flight, we will have $200+ reimbursed.
Mrs. Jeffsetter was also approved for this card (mentioned above), so we will apply her 40,000 point bonus to the returning flight. This will be a relief if we can get these two flights for less than $250, not the retail ~$900 we would normally pay.
I have a bunch of business opportunities swirling around in October/November, so I am not booking any future flights until I figure out that schedule.
Blog Posts