Back in 2018, I got my very first charge card – the Amex rose Gold – and I loved it. Since then, though, much has changed in the card ecosystem. So, let's do an American Express Gold Review 2020 to go over how my opinion of the card during the past two years.
American Express Gold Recap
When it came out, the American Express Gold card was a revolutionary product. It occupies a space between the standard premium cards like the Chase Sapphire and Citi Premier, and the super-premium cards like the Amex Platinum, Chase Sapphire Reserve, Citi Prestige, etc. With an annual fee of $250, the Amex Gold gives its cardholders:
4x points on spend at U.S. grocery stores and restaurants
3x points on flights booked directly with airlines or at amextravel.com
$10 monthly credit spend on at Grubhub, Seamless, The Cheesecake Factory, Ruth's Chris Steak House, Boxed, and participating Shake Shack locations
$100 annual incidental airline fee credit
Baggage Insurance – up to $1,250 for carry-on bags and $500 for checked bags
Secondary car rental loss and damage insurance
Personalized Travel Service
Access to the Hotel Collection
No foreign transaction fee
It's worth noting that, come 2022, the airline fee credit is going away. Replacing it is a $10 per month Uber credit, similar to the credit offered by the Platinum card. The card also got a modification back in 2019 allowing it to earn the restaurant bonus abroad. But, do these changes make the card more worthwhile? Or is Amex still behind the curve?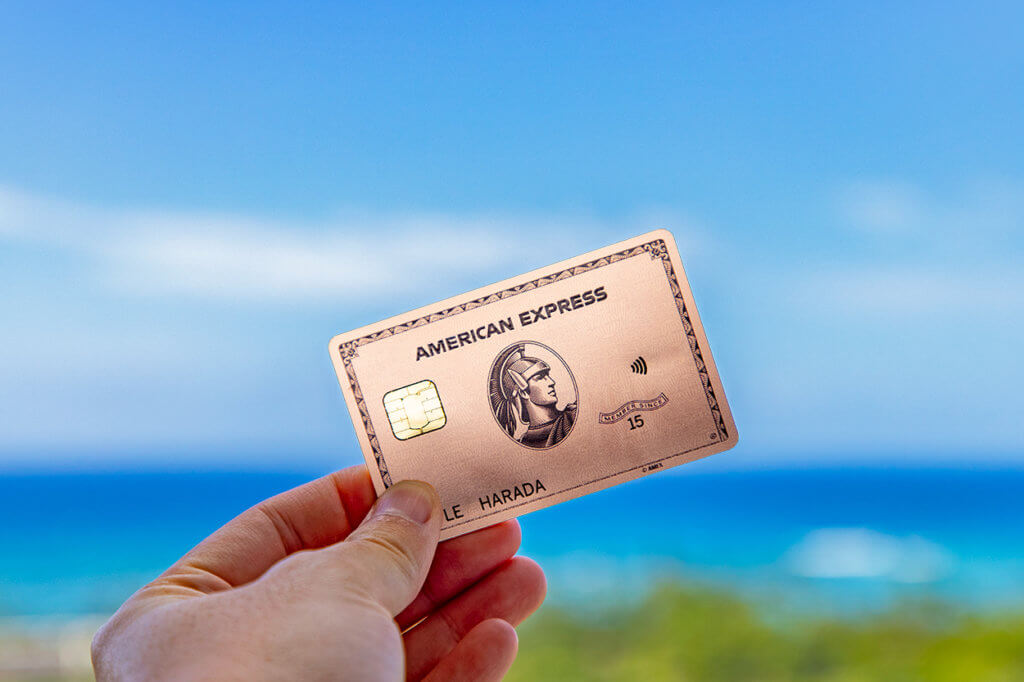 American Express Gold 2020 Card Benefits
Honestly, this is somewhere American Express has long fallen short on. For example, the Gold Card doesn't provide trip cancellation/interruption coverage, nor does it offer emergency evacuation & transportation protection. And even protections it does offer, such as lost baggage and rental car coverages, fall short. For example, the rental car protection is only secondary, whereas the $100 annual fee Chase Sapphire offers primary coverage.
Membership Rewards Transfer Partners
As with most credit card points programs, Membership Rewards has a variety of transfer partners. Those include:
Airlines
Aerclub 1:1
Aeromexico Club Premier 1:1.6
Aeroplan 1:1
Air France KLM Flying Blue 1:1
Alitalia 1:1
ANA Mileage Club 1:1
Asia Miles 1:1
Avianca LifeMiles 1:1
British Airways Executive Club 1:1
Delta SkyMiles 1:1
El Al 1:0.02
Emirates Skywards 1:1
Etihad Guest 1:1
HawaiianMiles 1:1
Iberia Plus 1:1
JetBlue 1:0.8
Qantas 1:1
Singapore KrisFlyer 1:1
Virgin Atlantic Flying Club 1:1
Hotels
Choice Hotels 1:1
Hilton Honors 1:2
Marriott Bonvoy 1:1
It's worth noting that, of the above, the only ones that Chase doesn't have are Aeromexico, Aeroplan, Alitalia, ANA, Asia Miles, Avianca LifeMiles, Delta SkyMiles, El Al, Etihad, HawaiianMiles, Qantas, and Choice Hotels. It's worth noting, though, that you don't have to have the Gold card to transfer points. The cheaper (or even free) EveryDay cards allow points transfers too.
Value Proposition
Despite an increase in its annual fee, it's still quite easy for me to justify keeping Chase Sapphire Reserve. It's $300 annual travel credit is incredibly easy to use. What's more, with this garbage year taking travel away from us, Chase is even letting cardholders use the credit on restaurant and grocery spend. Sure, that only brings the annual fee down to $350 from $550, but still. The value of the card's discounts and earning power still lets me at least break even.
That's not the case with the American Express Gold for me anymore, though. I rarely use Uber, so losing the annual airline incidental fee credit, even if it was hard to use, already obliterates $100 in value for me. And I virtually never use the restaurant statement credit since we only have The Cheesecake Factory and Ruth's Chris Steak House here in Hawaii, which aren't places I frequent. I don't really use Grubhub either, since there are few options with them in my area.
There's also the fact that I haven't really put any spend on the card at all this year and seldom used on it last year. So, I can't use the value of the points to offset the annual fee either. Sure, the card earns a lot of points on groceries and dining, but I value Ultimate Rewards points more for my uses and throw my dining spend on my CSR instead. Chase has been giving a lot of grocery bonuses too, so I've been putting that spend on those cards instead.
I will say, though, that the card has saved me at least $70 this year through Amazon and Shop Small offers. But that's it. And those were the only times I put any spend on the card at all.
American Express Gold Review 2020 – My Thoughts
As you can probably guess, I'm no longer a big fan of the American Express Gold card. I do see some value in it still, but it hasn't really earned its keep the past couple of years – especially this year. Plus, the changes being made to the card in 2022 make it even harder for me to justify keeping. So, what happens next?
Well, I'm not entirely sure. The most likely outcome is for me to cancel the card when my annual fee comes due again next year. It makes absolutely no sense to pay $250 for a card I get so little value out of. Plus, with the ability to earn and transfer points with the EveryDay cards, I have a more inexpensive way to hang on to my points.
For those of you considering the card, I think there are two big questions you need to ask yourself. The first is how much of the card's benefits can you take advantage of? Second, can you justify the annual fee based on the value of the points? Related to question two – does Amex offer a transfer partner that you want access to not offered by Chase or Citi? Answer those questions and it'll be easy to determine if this is a card you should or shouldn't get/keep.