I love a good, authentic pizza. So, since its opening, Appetito Waikiki has been on my radar. As a result, we ended up taking advantage of the Appetito Waikiki Lunch Set during our recent Hyatt Centric Waikiki stay.
Actually, I ate at Appetito Waikiki once before for dinner. However, despite their full name being Appetito Craft Pizza & Wine Bar, they didn't have any pizza at the time. That came a few months later for some reason ??‍♂️.
The fact that we were here for lunch, though, wasn't exactly by choice. I wanted to do dinner at Appetito, but for some reason, Waikiki Yokocho was closed for lunch that day. So, we made the best of it and flipped our plans around.
Location
Appetito Waikiki is in the budget hotel, the Ohana Waikiki East by Outrigger. Self-parking is free with validation with the entrance right off of Kuhio. The Ohana Waikiki East, by the way, is right next door to the International Market Place on the Saks 5th side.
Ambiance + Service
Appetito Waikiki has an earthy feel with it with lots of dark tones and wood, similar in nature to (but more rustic feeling) than its sister restaurant, Taormina Waikiki. But, that's offset a bit with the big windows, white ceilings, and hanging plants. There's an open kitchen too, which is nice. Noise levels are quiet to moderate, depending on the crowds. Lunch is relatively empty, so it was on the softer side.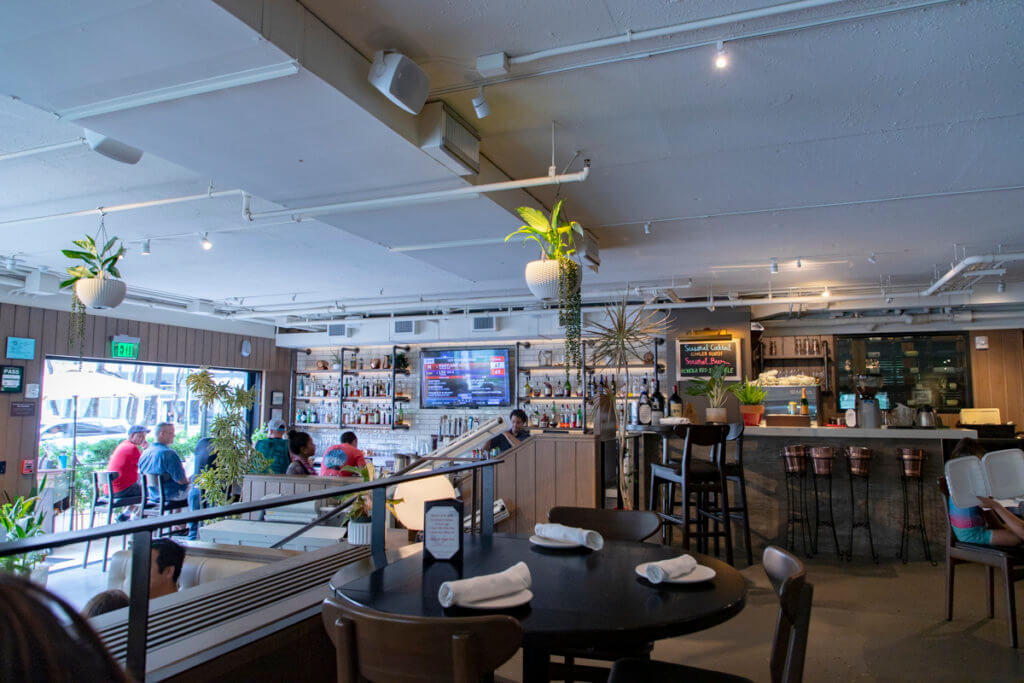 As far as service goes, I have no complaints. Those we did interact with were friendly and helpful. Overall, service was mostly prompt too.
Lunch Sets
So, we didn't know this going in, but Appetito Waikiki recently switched to a 3-course lunch menu. As a result, you'll get a cup of soup or side salad, plus a scoop of gelato with any entree. Oh, and the entree prices are lower at lunch too. Unfortunately, the menu is severely scaled back during lunch with only a handful of pizza and pasta choices.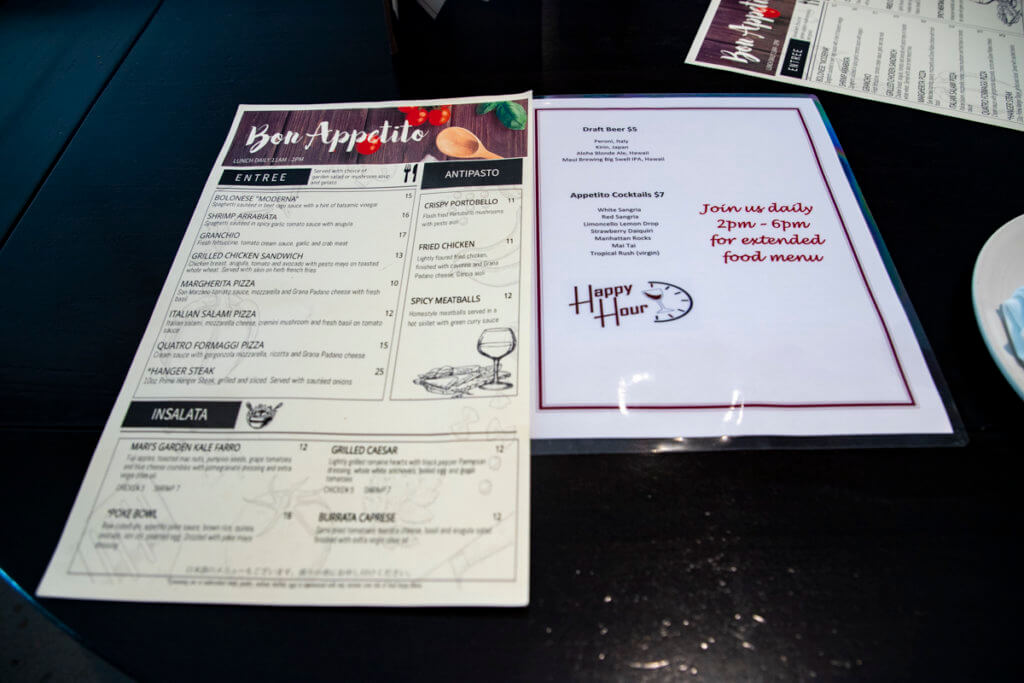 Food
I'll admit, aside from trying the pizza, I wanted to return to Appetito Waikiki to get the Crispy Portabello with Pesto Aioli ($11). After all, who doesn't like earthy, meaty, crispy strips of mushroom dipped in a herbal, rich aioli?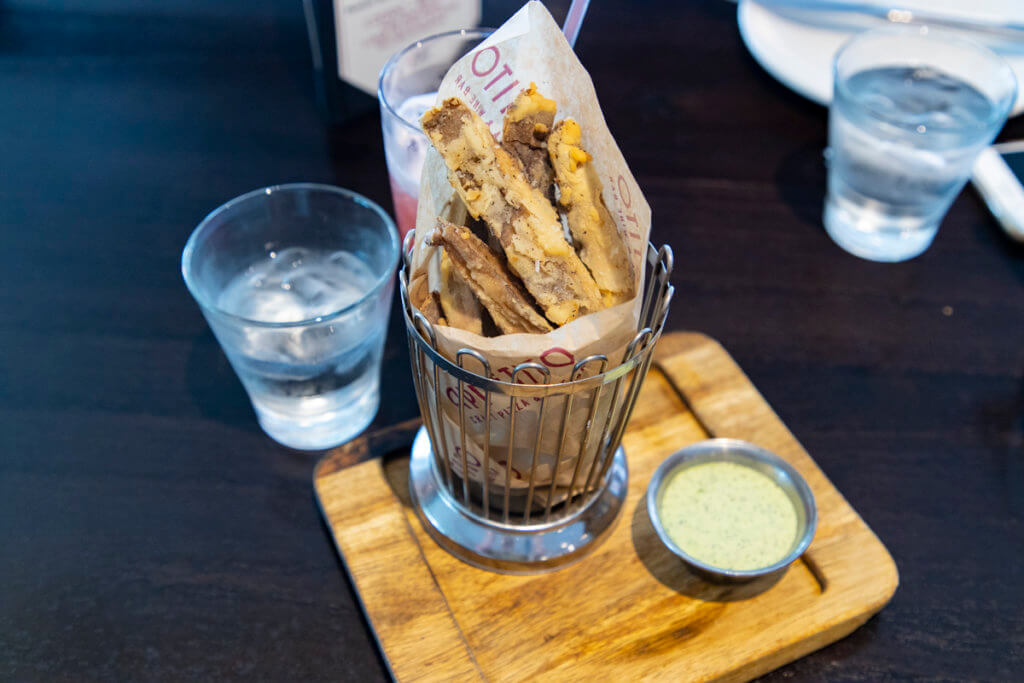 For our lunch sets, Mrs. Island Miler chose Shrimp Arrabiata ($16) with salad, while I went with the Margherita Pizza ($10, $16 at dinner) with soup.
The salad was a small portion, but fresh and flavorful nonetheless. And it was a little fancier than the usual side salad with tomato halves and shaved red onion.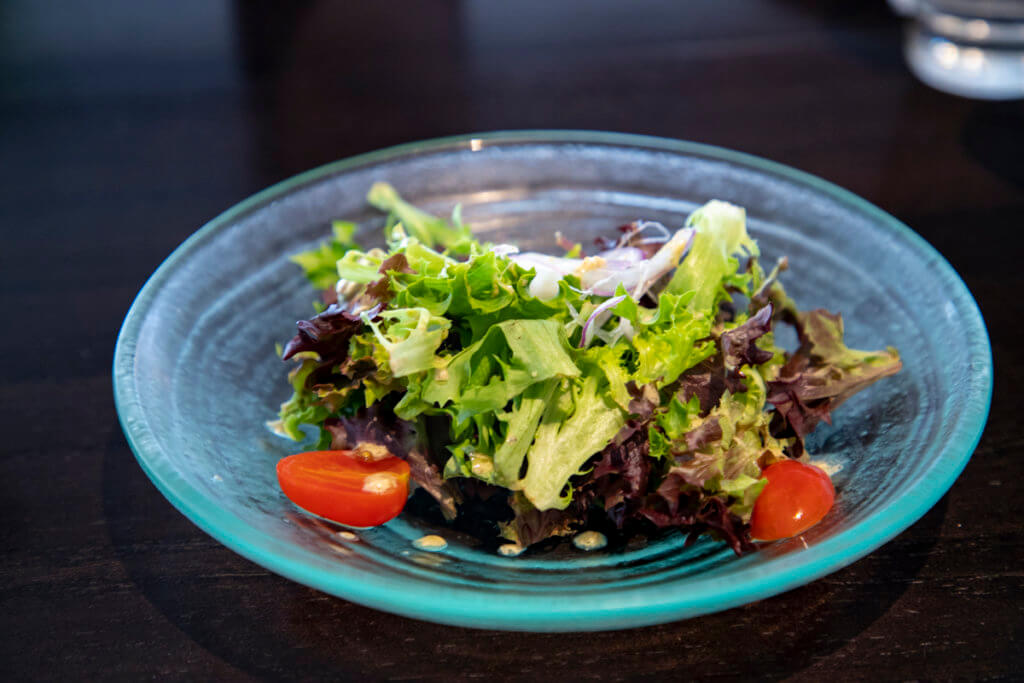 My soup that day was a mushroom cream soup, which was way better than I expected it to be. The soup wasn't all that rich, which I like, while being packed with earthy, meaty, mushroom flavor. Minced mushrooms add a nice texture to the soup too.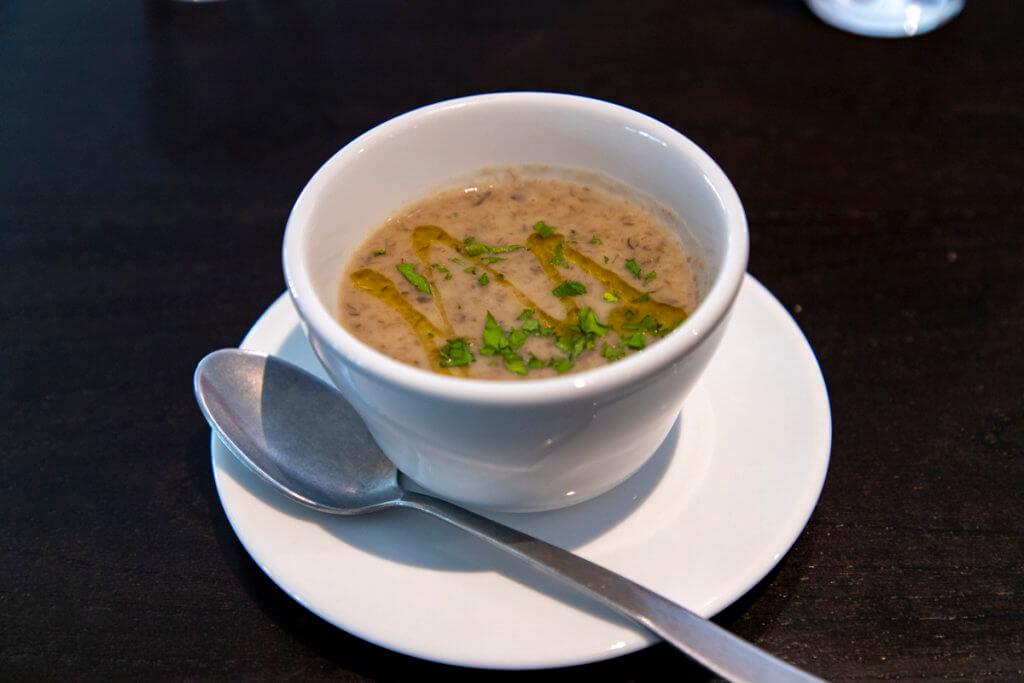 Mrs. Island Miler's pasta was a full-sized dish, with lots of perfectly cooked pasta, a spicy tomato sauce, al dente pasta, and zesty arugula. It was a tasty and perfectly executed dish, though a bit too spicy for my liking.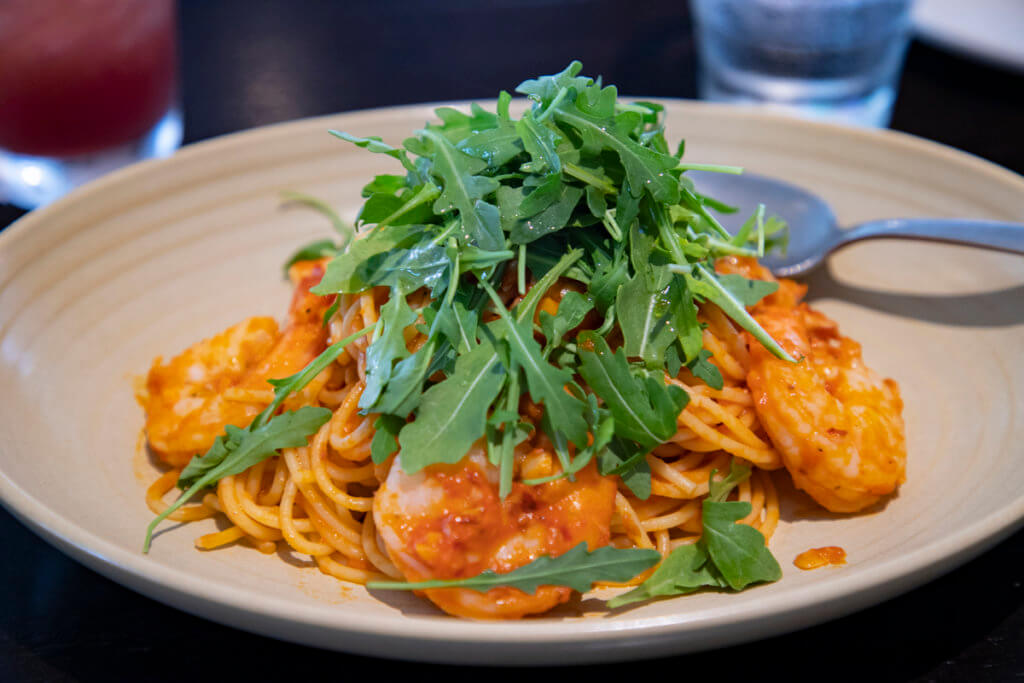 My Margherita Pizza was also pretty well executed. The crust had a nice chew to it and a good char, though I wish it were a tad thinner. A little more sauce couldn't hurt either, in my opinion, but that's my preference.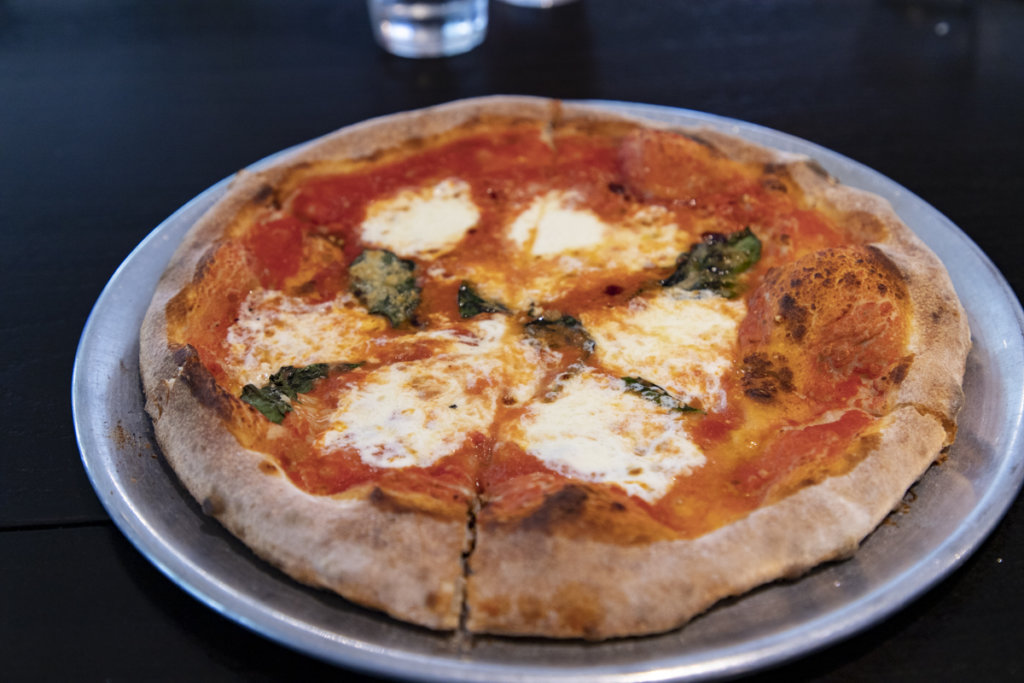 After finishing our entrees, our server offered us our gelatos. The single scoop came in a tiny container and was frozen pretty solid. It tasted ok, but I really could've done without it; especially since I planned on visiting Kona Coffee Purveyors after anyway.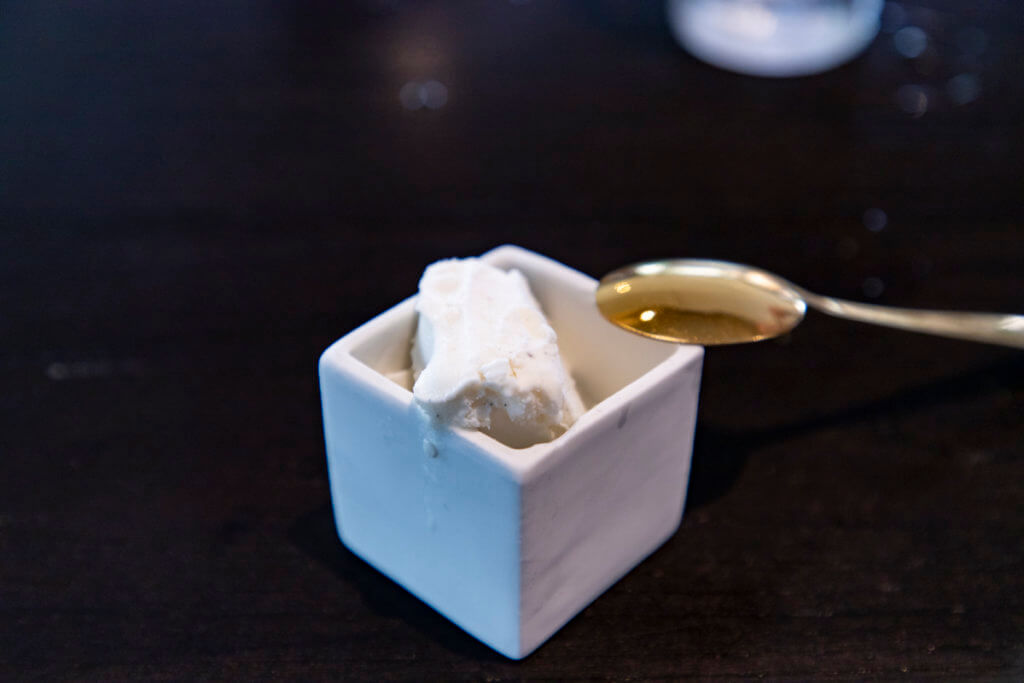 Appetito Waikiki Lunch Set, Final Thoughts
I'm glad I finally got to give Appetito Waikiki's pizza a try. It's definitely one of the better and more authentic pizza options in town. I do, however, want to check out dinner service one day. While I like the prices at lunch, the selection at dinner is so much larger. But, hey, if you want a great lunch deal and don't mind the small selection, give the Appetito Waikiki lunch set a try.
By the way, we did eventually get to eat at Waikiki Yokocho for dinner. But I won't review our experience there since I've already covered Yokocho's Ramen Bario before.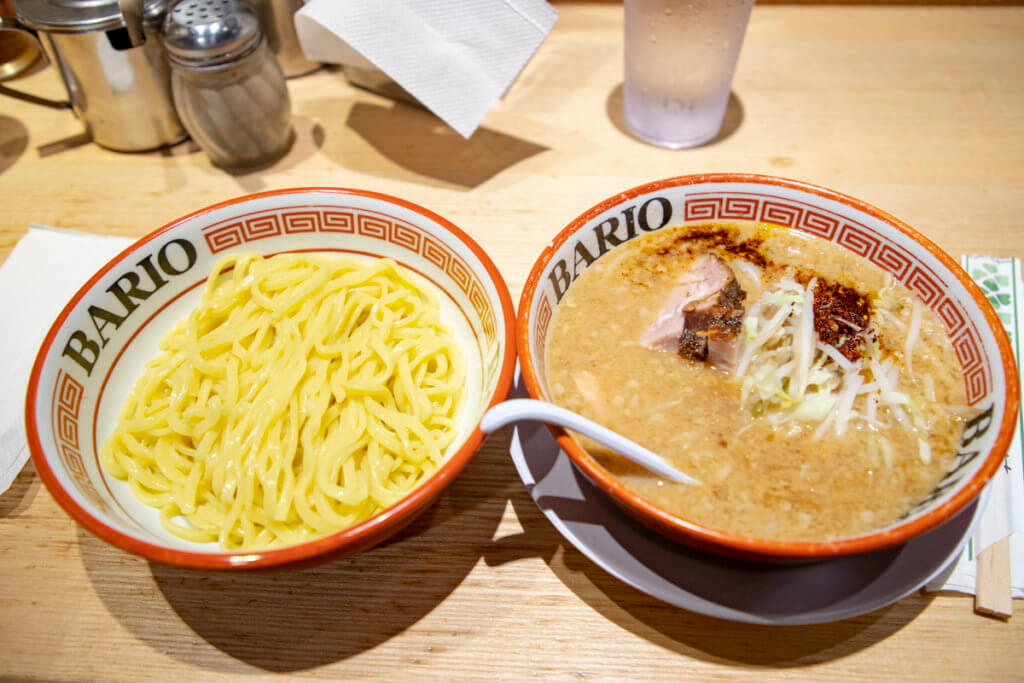 A Food Centric Staycation