When running a marathon, you're supposed to carbo-load beforehand right? And the Waikiki Beach Marriott has two excellent options, one of which is Arancino di Mare.
One of the best things about the Waikiki Beach Marriott is the dining options it has on-property. But for the night before the Honolulu Marathon, reservations became VERY difficult to get. As a result, we ended up at Sansei Seafood and Sushi instead of Arancino di Mare. I've reviewed the place before, though, so you can check it out here. It's still a good option for the night before too, as sushi is primarily rice, which is still a carb. However, we did end up at Arancino di Mare after the Marathon because, why not?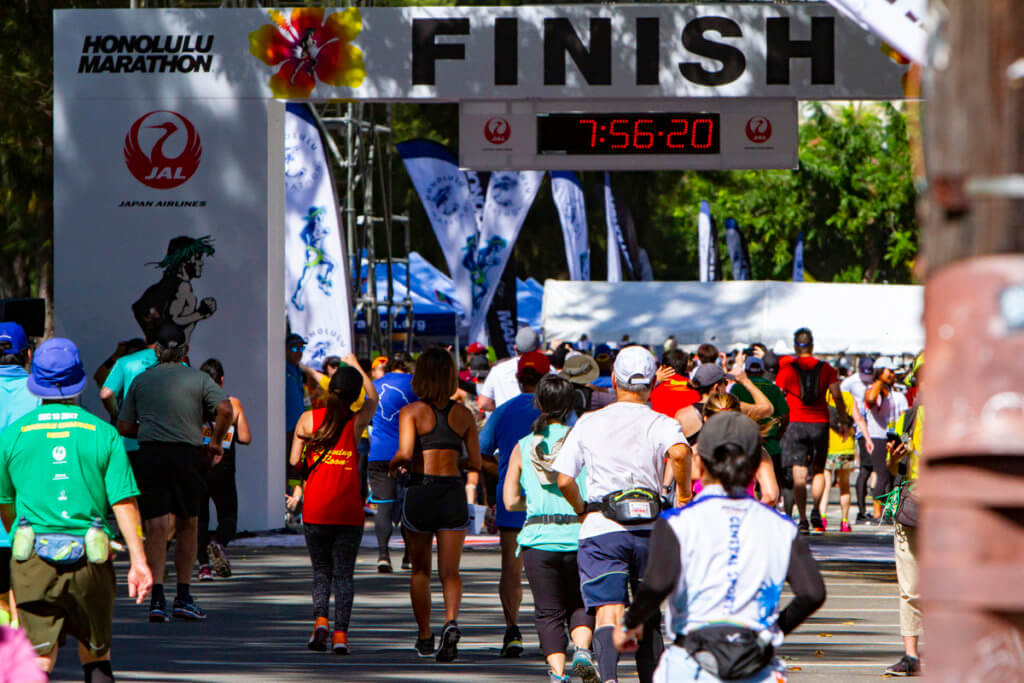 Location + Service
Arancino di Mare is on the ground level of the Waikiki Beach Marriott's Kealohilani Tower. That's the tower closest to the ocean and faces 'Ohua Ave. The restaurant itself is a bit small with a long, narrow dining room inside supplemented with a larger outdoor dining area. Service is friendly, competent, and occurs in a reasonable amount of time.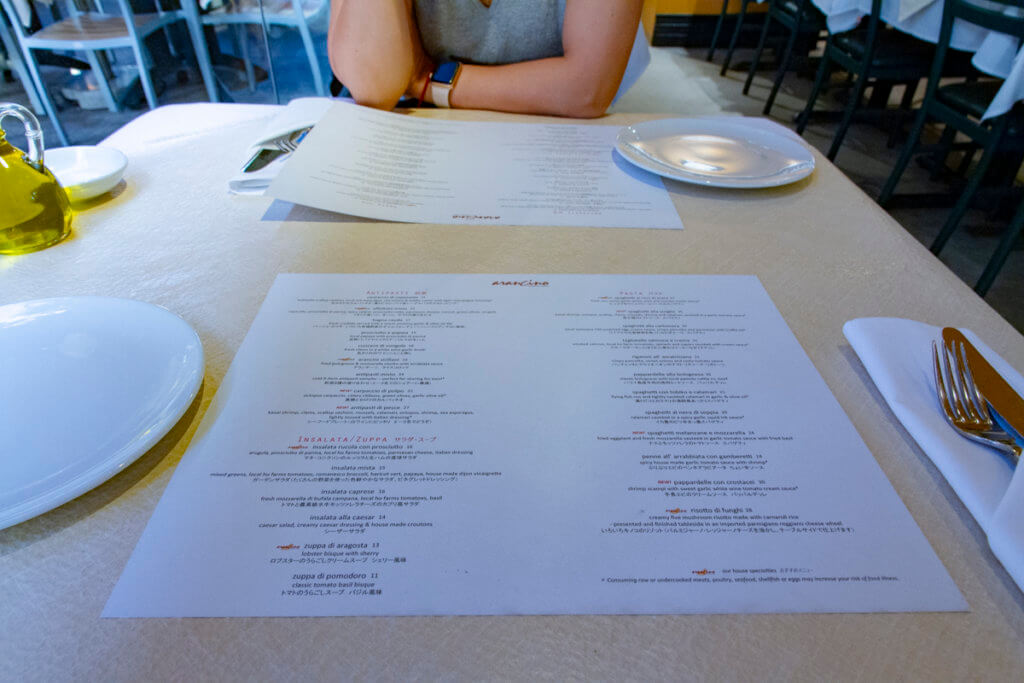 Cuisine
When dining at Arancino di Mare, you have two options, ala carte and two set course menus. We chose to go ala carte to give us the most flexibility. To start, though, we were served their house herb focaccia bread with olive oil.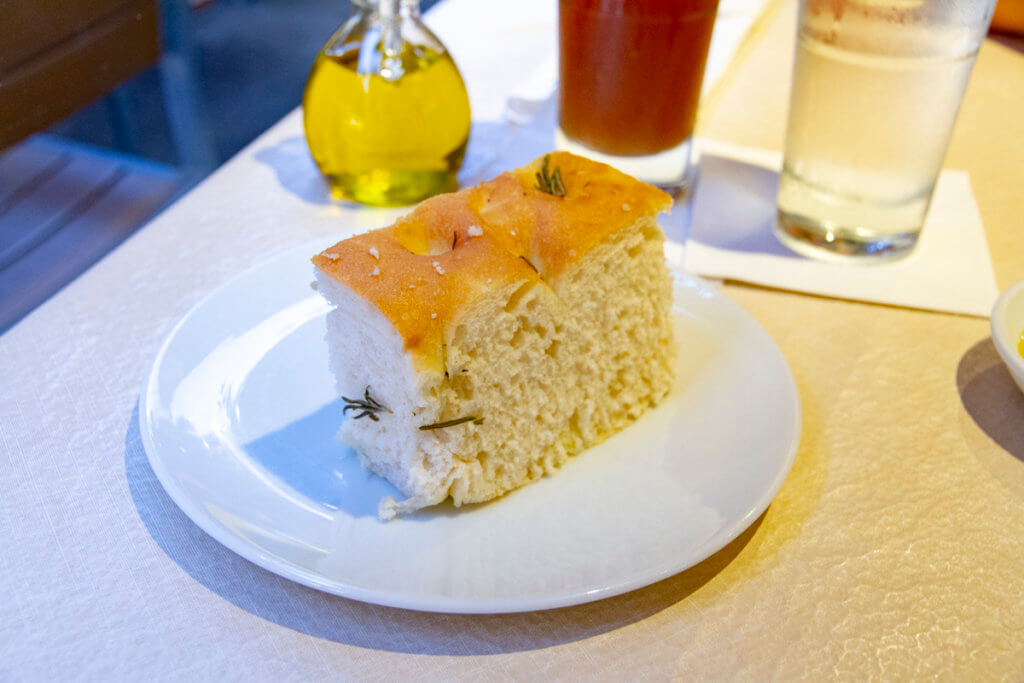 For her appetizer, Cuocere di Vongole, clams in white wine garlic broth. It was good, though you'll want to save your focaccia bread to mop up the broth if you order this ?.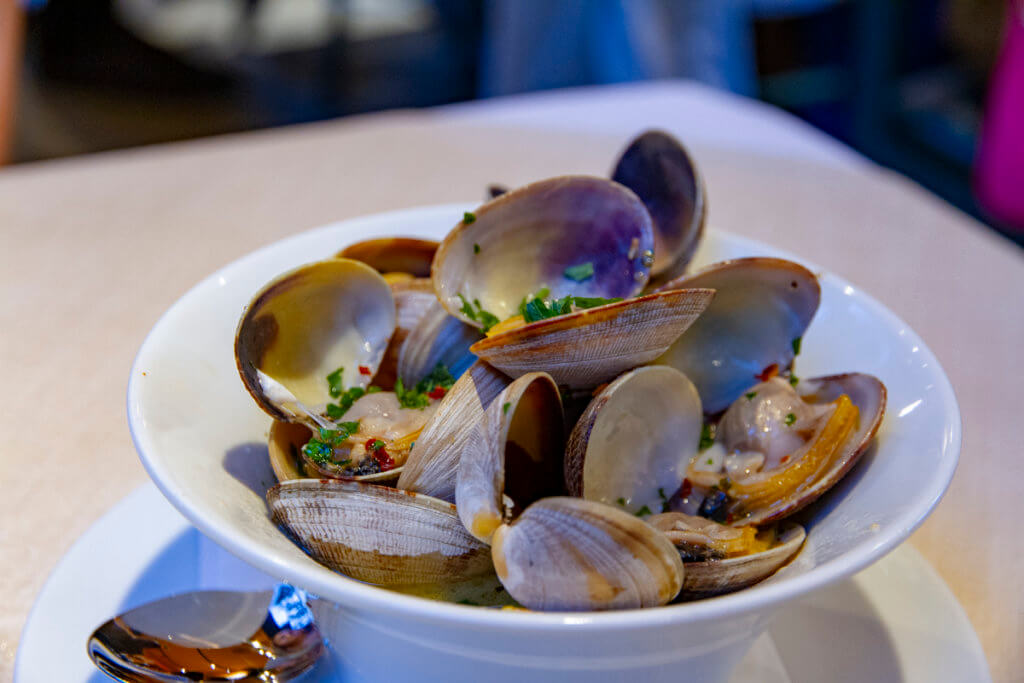 Me, I went with the Banga Cauda, which is fresh crudités with Arancino's warm anchovy, garlic, olive oil dip.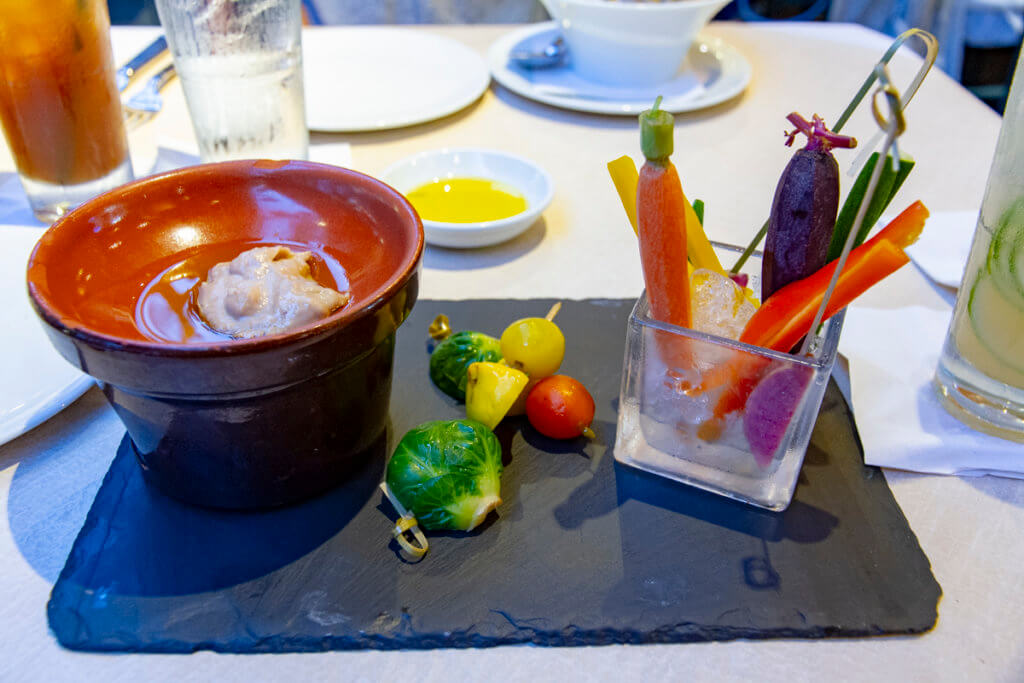 I love this umami-packed, fresh appetizer, which is exactly the same as the much prettier version at Arancino's upscale Arancino at the Kahala location.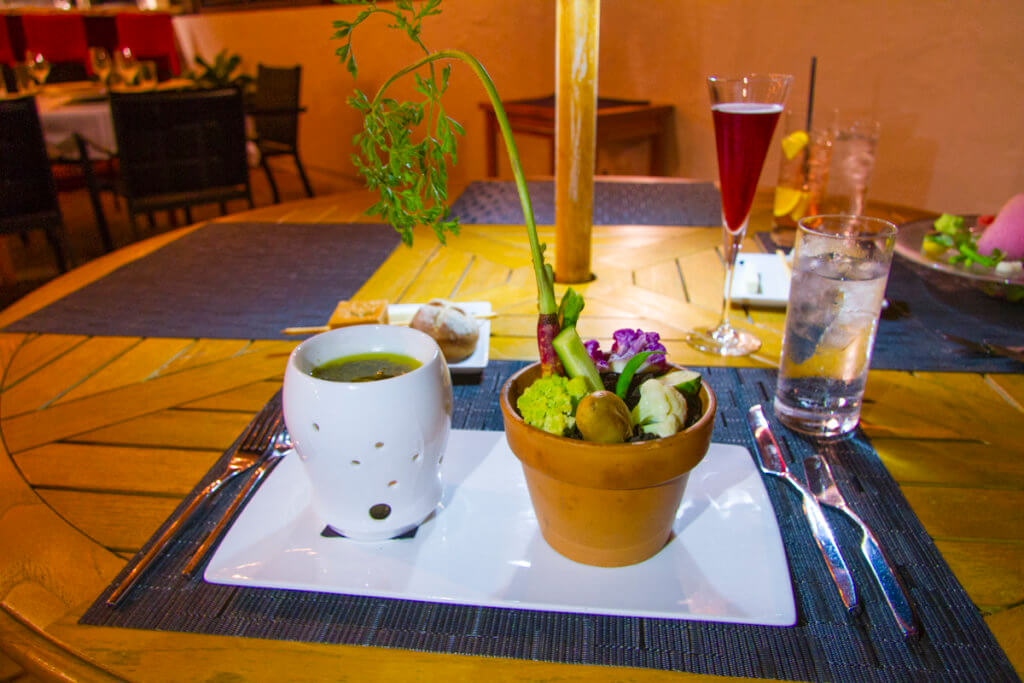 For her entree, Mrs. Island Miler got one of her favorites, the Rigatoni all' Amatriciana, which is a Roman classic made with pancetta, onion, and tomato. Of course, this dish is tasty and is one of the most authentic versions you'll get in Hawaii.
Me, I chose one of our other favorites, Arancino's signature Spaghetti ai Ricci di Mare, which is spaghetti in a rich, creamy, uni sauce. But Arancino's version is a little different, as they infuse their sauce with garlic, white wine, cream, a little tomato, and just a tad of heat.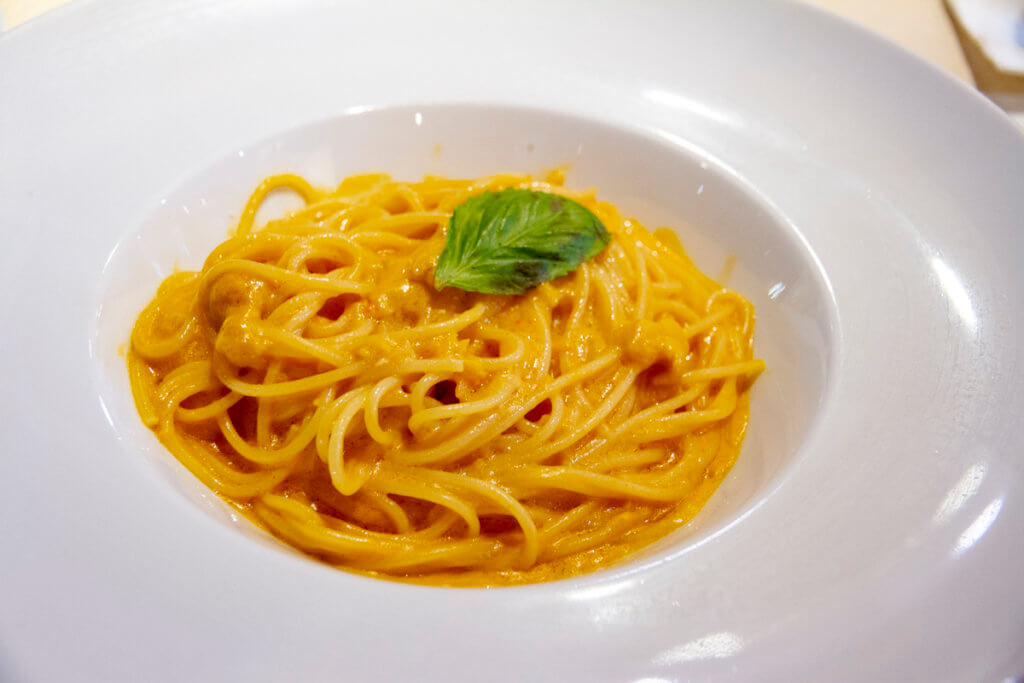 Arancino di Mare, Final Thoughts
Of course, our server offered us dessert, which is tempting. I'm a fan of Arancino's tiramisu, but both of us were too full to eat any more, so we passed.
All-in, our tab came out to around $115 with tax and tip. Pretty high for a casual venue like this, but Arancino's quality is solid, so it's worth it. Plus, I charged the tab to my room, so I'd earn 20 points per night in standard points, Elite bonuses, and credit card bonuses.
The big question is would I come back? And the answer to that is of course! Just know that you'll need to make your pre-marathon dinner reservations FAR in advance. It's worth noting that the restaurant does serve breakfast too, with a focus on savory and sweet crepes.
The Honolulu Marathon Experience