When I first began blogging for the Jeffsetter team, I put together some island guides.  Among them were, of course, dining guides.  And in those initial dining guides were Sansei Seafood & Sushi restaurants.  But I've never reviewed the restaurant itself, despite the fact that I visit Sansei Waikiki fairly often.
Since Mrs. Island Miler and I were spending the night at the Hyatt Place Waikiki Beach, it only made sense that we'd have dinner at Sansei Waikiki.  Sansei, after all, is located at the Waikiki Beach Marriott, which is across the street from the Hyatt Place.  It's the closest restaurant that we like, aside from the also good Arancino di Mare at the Waikiki Beach Marriott.  But Mrs. Island Miler prefers sushi over pasta, so it's our go-to when in the area.  But before dinner, we decided to play tourist a little and check out the sunset on Waikiki Beach.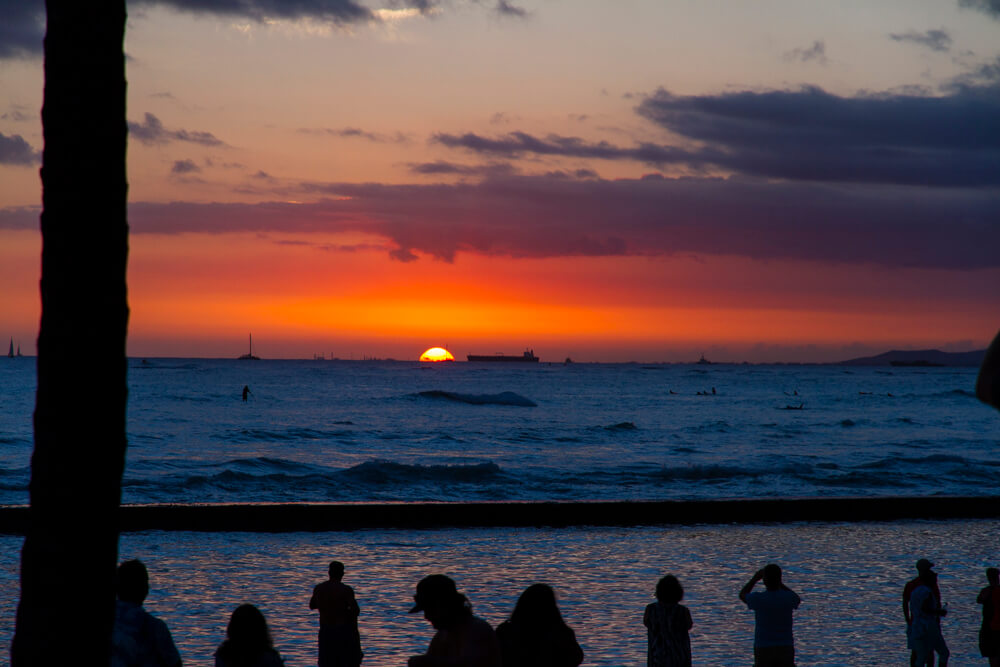 Atmosphere and Service
A few years back Sansei Waikiki received a fairly extensive renovation.  The restaurant has a much more modern feel to it now, though it remains on the casual side.  Booth, standard table, and sushi bar seating are available throughout.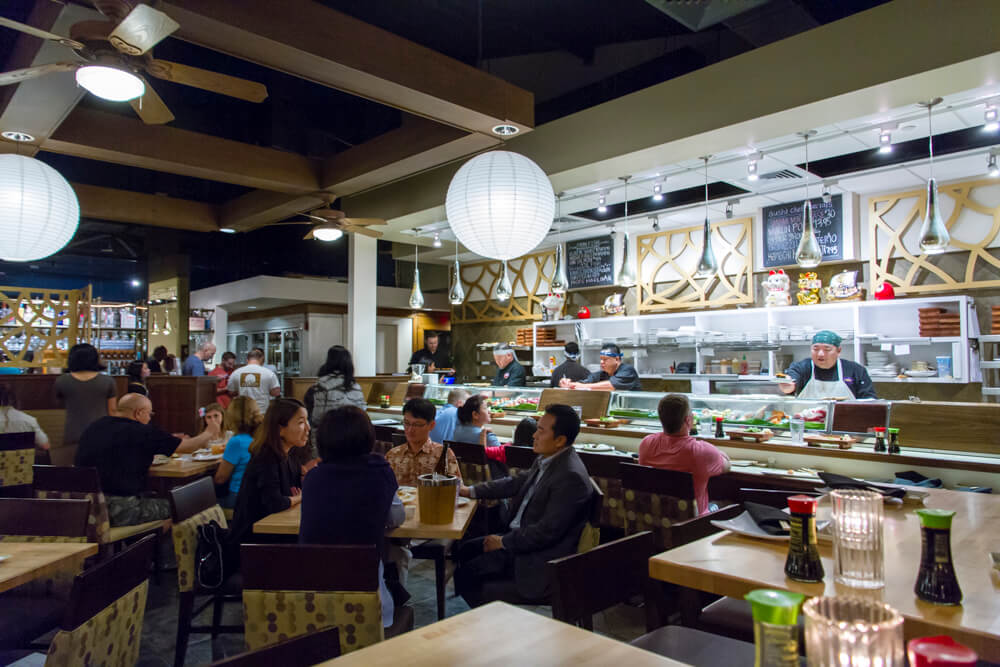 Service at Sansei Waikiki is generally good too.  I don't think we've ever had a server we didn't like.  The restaurant is a little packed, though, so expect some slowdowns during peak dining hours.  Oh, and as you may imagine, this place does get a bit loud.  So a venue for an intimate dinner this is not.
Cuisine
Sansei Waikiki derives its name from the Japanese word for third generation (immigrants), which Chef/Owner DK Kodoma is.  Beyond that, though, the name is reflected in the food too.  Browse the menu and you'll see many influences from DK's stints in the Continental US, local influences, and even some European, Chinese, and Korean influences.  And while there are traditional sushi preparations, the focus here is on DK's more modern, globally influenced interpretations.  This is especially true in many of our favorites.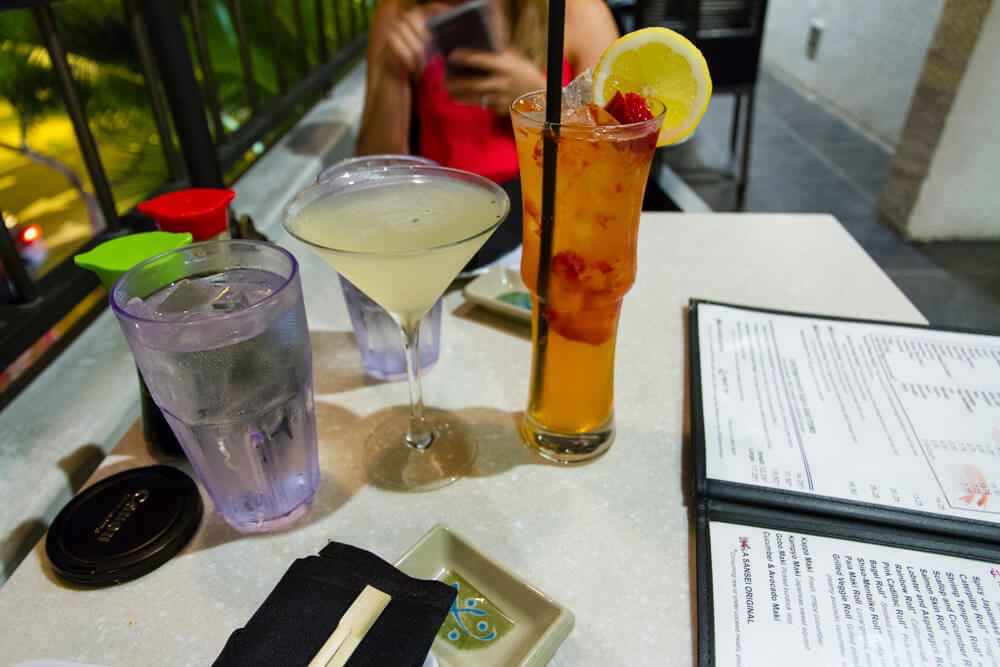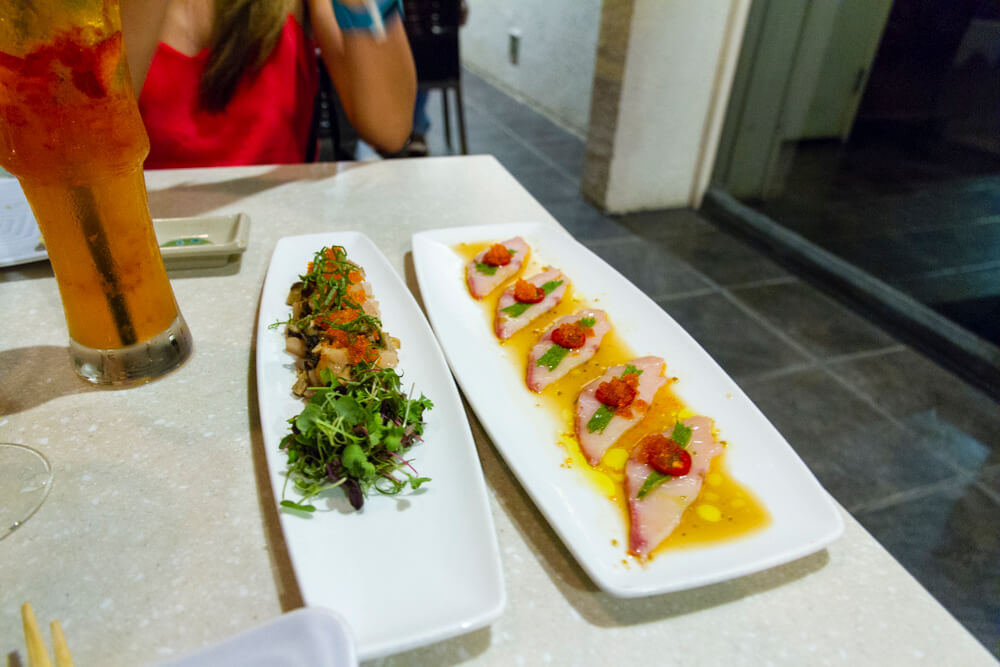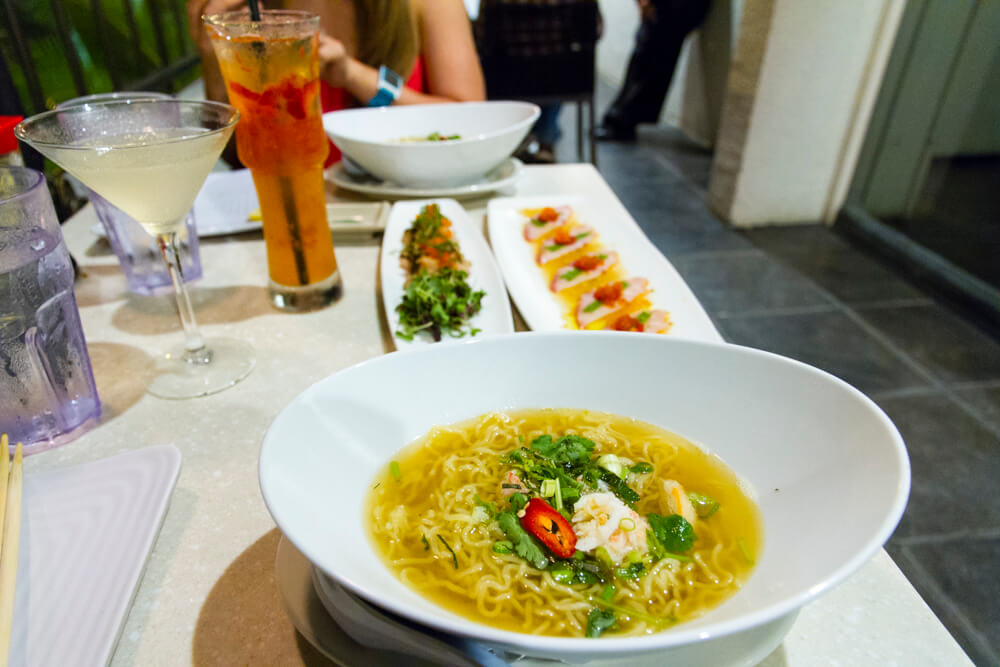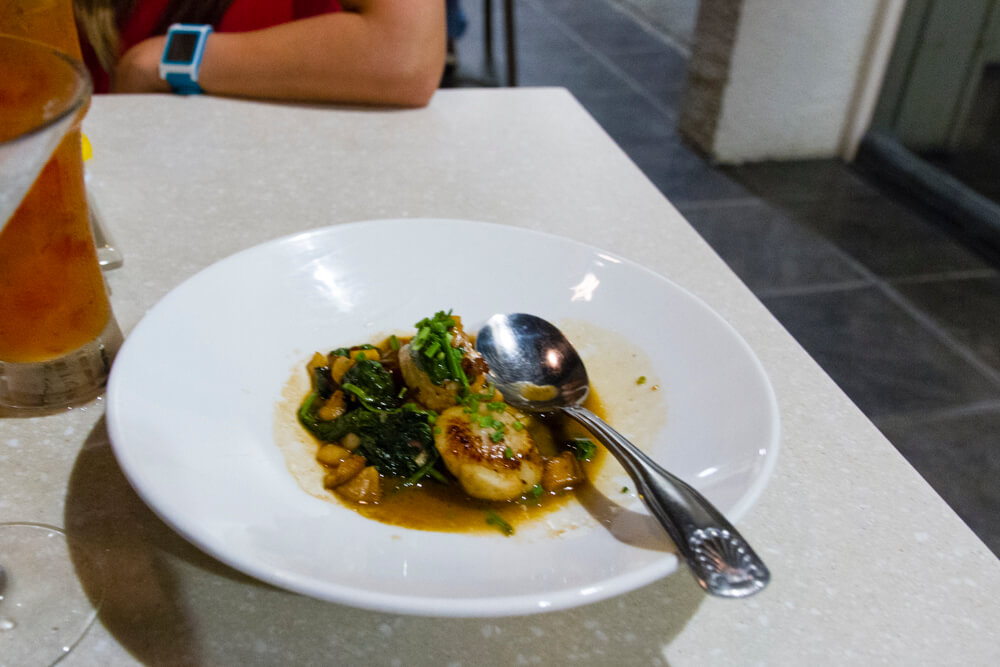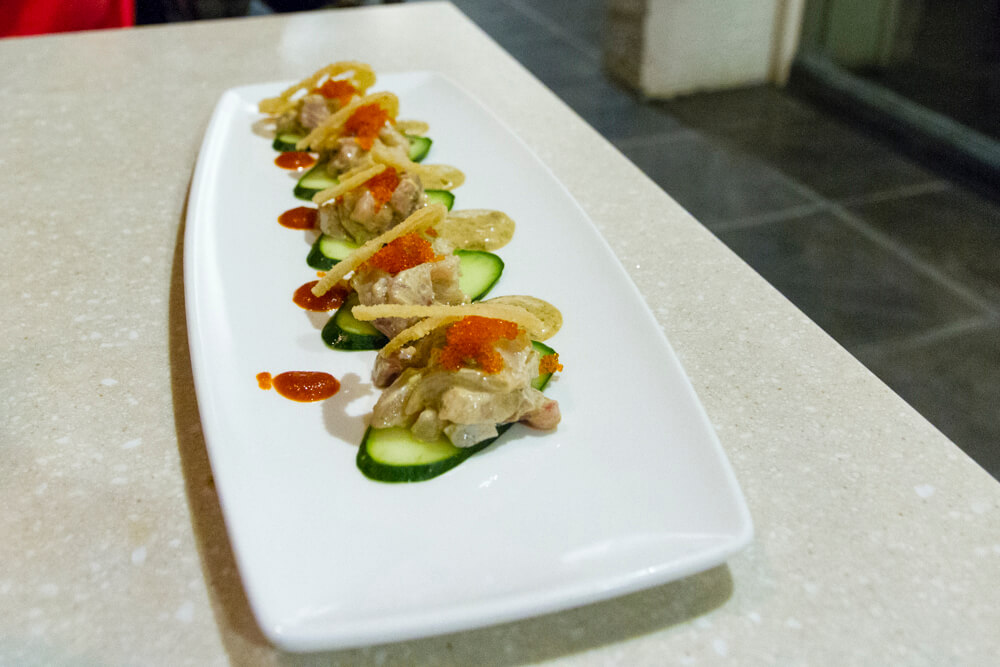 Of the above items, the Dungeness Crab Ramen is something we've ALWAYS ordered without fail.  The wife is a HUGE fan of the Japanese Yellowtail Poke and Spicy Tuna Crunch Roll, and has been ordering these two pretty consistently as well.  Me?  Ramen and Yuzu Shiso Martini aside, I'll usually order whatever sounds interesting to me that day.  But some of my favorites include the Seared Foie Gras Nigiri, Shiso-Mentaiko Roll, and Alaskan Flower Sushi Roll.
Sansei Waikiki Final Thoughts
Sansei is easily one of my go-to sushi restaurants, not only on Oahu, but on Maui and the Big Island too.  The menu is really varied, though Mrs. Island Miler and I do have clear favorites.  That being said it isn't the most authentic experience out there, and yes there are better options out there too, but does it really matter?  We like what we like.  And we really do love our Dungeness Crab Ramen ?