Though we got a great deal on our flight to Kona, I didn't want to splurge too much on a car. So, I decided to stick with my preferred brand outside of Silvercar and rent from Alamo Kona Airport.
Why Alamo?
Honestly, I find that Alamo has among the better prices. Yeah, I have Executive status with National, but their prices are usually around 50% higher than Alamo. Plus, before anyway, Alamo used to make things super convenient by allowing you to check-in online and head straight for your car.
How I Booked
Usually, I'll check out prices on Costco and directly with various agencies before booking. This time around was no different, except that booking direct was quite a bit cheaper. Plus, I got a free category upgrade. So, my $141 midsize car rental was good for a standard car.
Pick-Up Experience
So, if you didn't already know, I hate the airport in Kona. I hate that it's all outdoors with no a/c, I hate how the terminals are arranged, and I hate how car rentals work here. Why? Because, after exiting the baggage claim, you cross the street to the island. There it's a general car rental shuttle waiting area in the damn sun. There's no designated area for any agency, so when a shuttle comes, everyone scrambles around. Even better, the drop-off and pick-up area is the same, so when we boarded our shuttle, it was packed. Then most of the people got dropped off at the next stop with a few more hopping on at the same time.
Once we got to Alamo's facilities 10 minutes after our initial pick-up time, I headed straight in and to a kiosk. The first kiosk I tried didn't work, so Mrs. Island Miler stood in line while I tried another. That one didn't work too, so I tried the last one… which thankfully worked! So after going through a rather lengthy process, I got my confirmation receipt printed and headed out. They were running light on cars so I was told I could choose anything in the Standard or Midsize areas. Too bad all they had were Nissan Sentras, an Elantra, and the piece of crap I ended up with.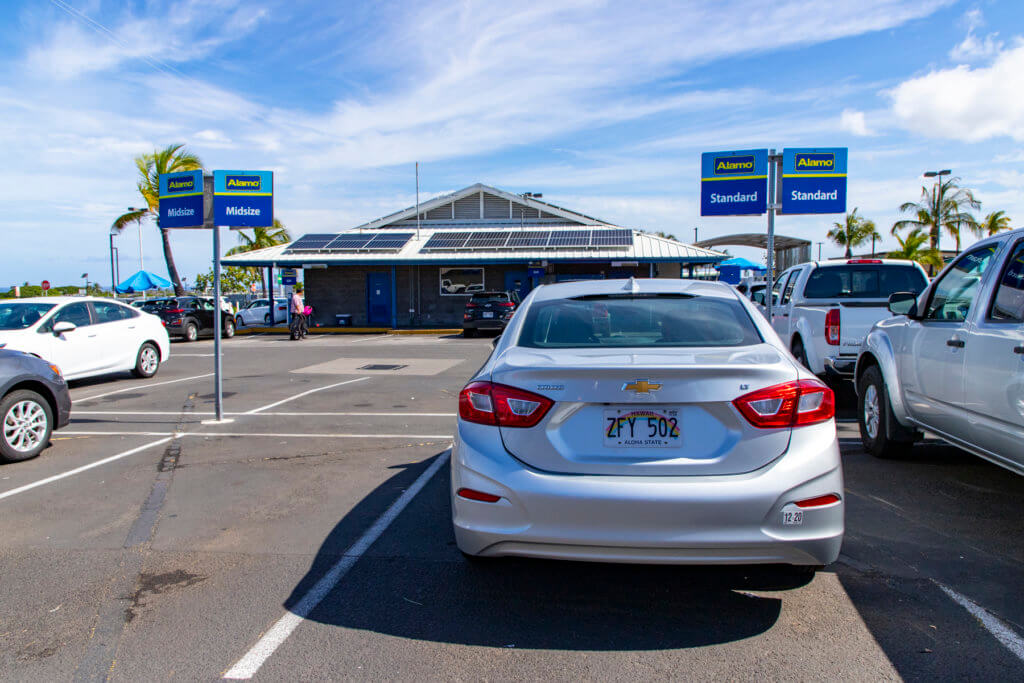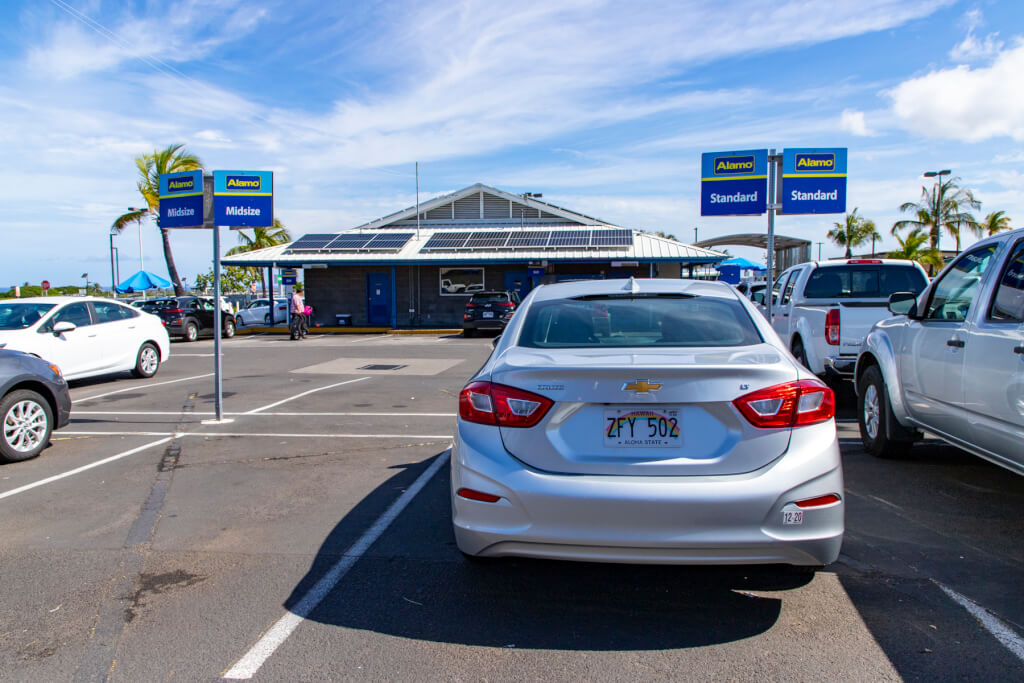 Does a Chevy Cruze even count as a "Standard" size car? I really wish they had the example VW Jetta model instead. This car is such a letdown, but more on that later. After picking out our car, all we had to do was drive over to the hut by the exit and have the employee scan are stuff.
The Car
I've never rented a Chevy before, but I didn't want to rent another Sentra. After all, the last time I rented a Nissan on the Big Island, the damn thing struggled to get up over Saddle Road. Not fun. So, I figured, why not? Big mistake.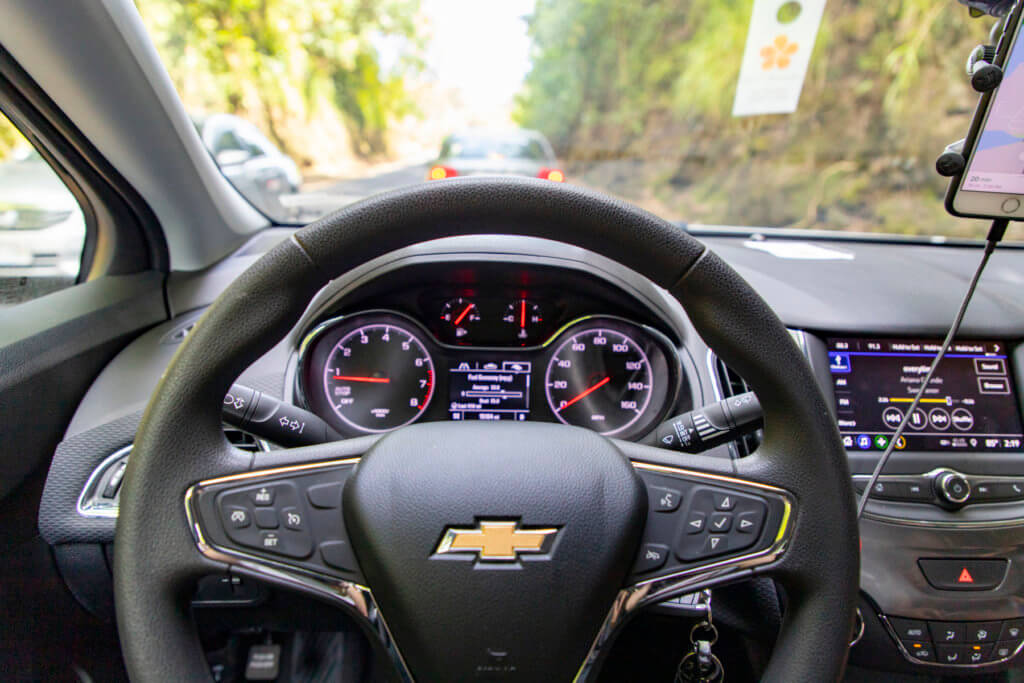 You see, the Chevy Cruze, it turns out, is a miserable driving appliance. The interior is filled with hard plastics and looks cheap as hell. The driver seat's height and distance adjustment are the same damn thing. So by the time I got the seat the distance from the peddles I needed, I was nearly hitting my head on the headliner. Furthermore, the damn gear indicator is all white and doesn't line up with the shift lever, so its hard to tell what gear you're shifting into.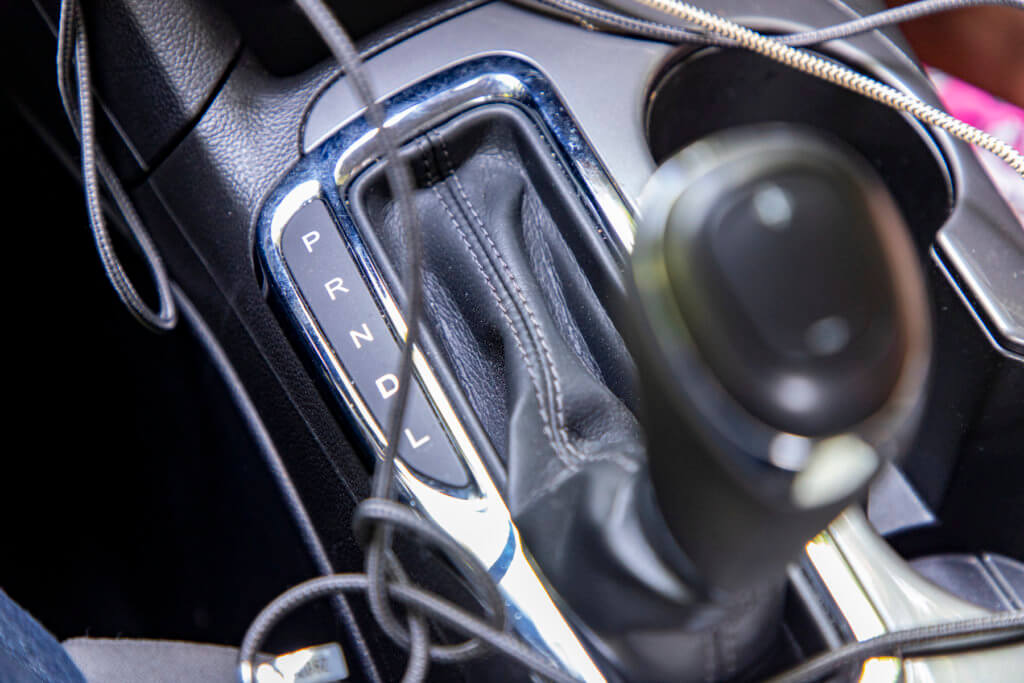 The car is also gutless. The 153 hp, 177 ft/lb torque producing turbocharged four made a horrific noise whenever you stepped on it. And I really had to step on it to quickly get up to speed coming out of our hotel onto the Queen Kaahumanu Highway. Oh, and going up Saddle Road? This damn thing burned a QUARTER TANK OF GAS. Clearly, the car was relying heavily on its turbocharger to get up the mountain.
Another quirk of the car was its a/c system. It got cold really quick, but periodically, the compressor would cut out and the car would get warm. And it's not like the car did this because the engine was under a high load either. It happened when I was coasting downhill too. Weird. My theory is either 1) the compressor can't regulate itself correctly and shuts off to prevent freezing, or 2) it's a fuel economy measure. Either way, it's stupid.
At least the thing had Apple CarPlay… I guess.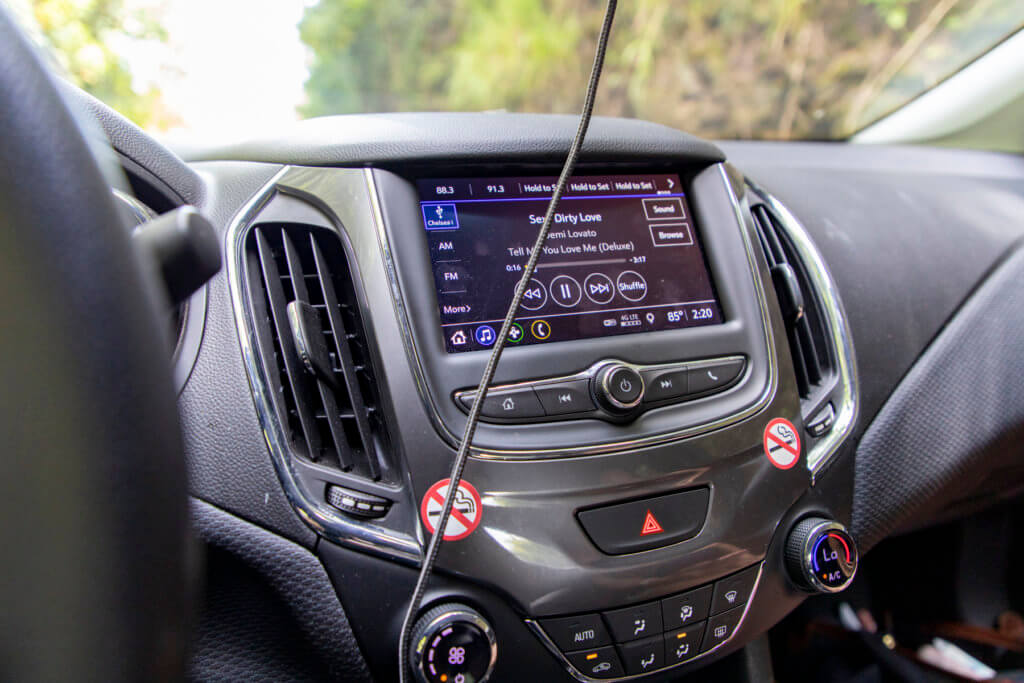 Return Experience
On the day of the return, we got back to Alamo at 3:26 pm. Our time must have been fantastic, though, because by 3:31 pm we were on the bus heading back to the terminal. But, our shuttle ride was a bit longer than I thought it would be, as we headed to a remote terminal to drop off people flying Mokulele. Then, we went all the way back to the other side of the airport for the stop serving all airlines other than Hawaiian.
Service
I must say, overall, the employees at Alamo Kona were fantastic. Nearly all of them were very friendly and helpful. Heck, the bus drivers were great fun to "talk story" with too! And that seems to be the norm based on the two rentals in two vastly locations I had this year. But, more on that later.
Alamo Kona Airport, Final Thoughts
You know, over the years, I've come to prefer Alamo when Silvercar isn't available. I almost always have a great experience renting with them, even if the car I get sucks. But, thankfully, I've gotten some damn good cars with Alamo too. I'll just need to remember to never choose a Cruze again if I can help it.
Big Island LUV