Marriott's 2019 category changes was a double-whammy with the addition of a new category. Thankfully, there is no new category in the Marriott Bonvoy 2020 category changes, but the number of increases is just as bad.
The push to higher award prices is especially prevalent here in Hawaii. It used to be that you could easily use the annual credit card certificate at the Waikiki Beach Marriott, Courtyard Waikiki Beach, etc. But that changed long ago, and there are only a couple of properties left at which you can use even the higher category certificate (up to 35,000 points) with the newer Bonvoy cards. So, let's take a look at what's changing for 2020 and how those changes impact Hawaii specifically.
Marriott Bonvoy 2020 Category Changes
According to the analysis run by Gary Leff, 22% of all Marriott properties are going up a category this year. At the same time, we'll see 7% go down a category. That means, nearly 1,700 hotels will soon have higher award prices, while only about 500 are getting cheaper. What's more, a whopping 37 hotels are moving up to Category 8!
Hawaii Category Changes
As I said earlier, Hawaii is notorious for having high award prices. Category changes here almost always mean increases only too. And, this year isn't all that different from past years. In fact, three of the 37 increases to Category 8 are happening in Hawaii alone!
Ritz-Carlton Residence Waikiki Beach (Oahu): 7 to 8
Ritz-Carlton Kapalua (Maui): 7 to 8
Westin Nanea Ocean Villas Ka'anapali (Maui): 7 to 8
Westin Ka'anapali Ocean Resort Villas (Maui): 6 to 7
Wailea Beach Resort by Marriott (Maui) 6 to 7
Marriott's Maui Ocean Club – Molokai, Maui & Lanai Towers: 6 to 7
Sheraton Maui Resort & Spa: 6 to 7
Westin Maui Resort & Spa Ka'anapali: 6 to 7
Mauna Kea Beach Hotel, Autograph Collection (Big Island): 6 to 7
Sheraton Princess Kaiulani (Oahu): 6 to 5
Courtyard Oahu North Shore: 5 to 6
Residence Inn Oahu Kapolei: 5 to 6
Courtyard Maui Kahului Airport: 5 to 6
Sheraton Kauai Resort: 5 to 6
Courtyard King Kamehameha's Kona Beach Hotel (Big Island): 4 to 5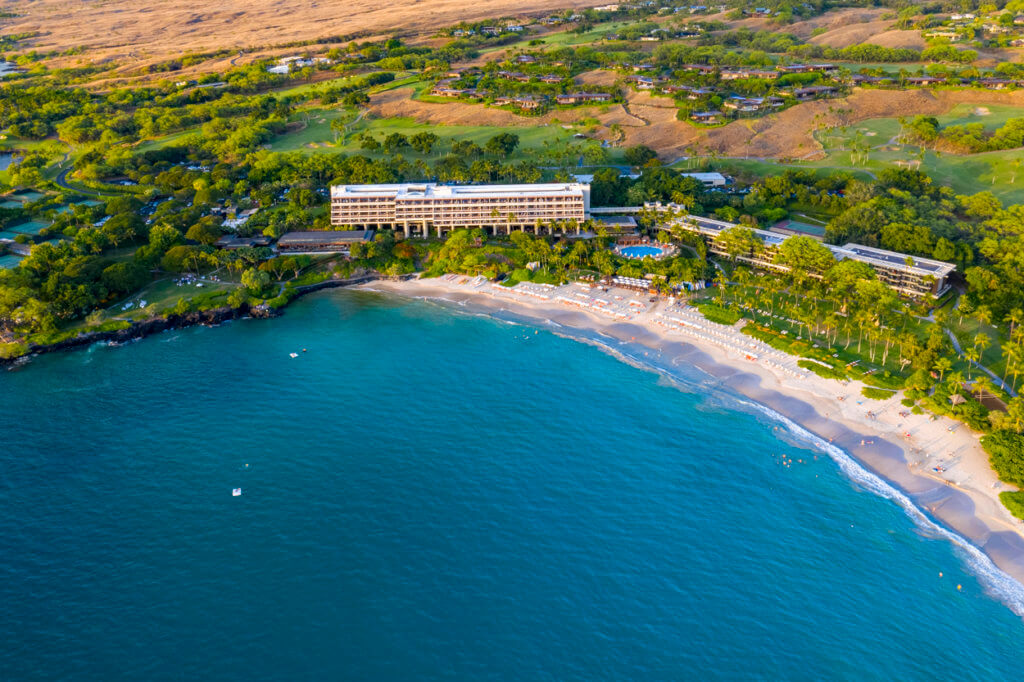 So, in Hawaii, a total of 14 hotels are increasing a category, while only one is going down. Hawaii has 34 Marriott-brand properties, so a whopping 41% of all Hawaii Marriotts are bumping up a level, while 3% (one hotel) is going down. It's worth noting that the single hotel seeing a decrease is also one that's slated for demolition. According to reports from about a year ago, the Princess Kaiulani's owners, Kyo-ya, hope to break ground an entirely re-imagined resort in 2022. And, when complete (projected for 2025), you can bet the new Princess Kaiulani won't be a budget option any longer.
Award Chart
As a reminder, here's what Marriott's award chart looks like.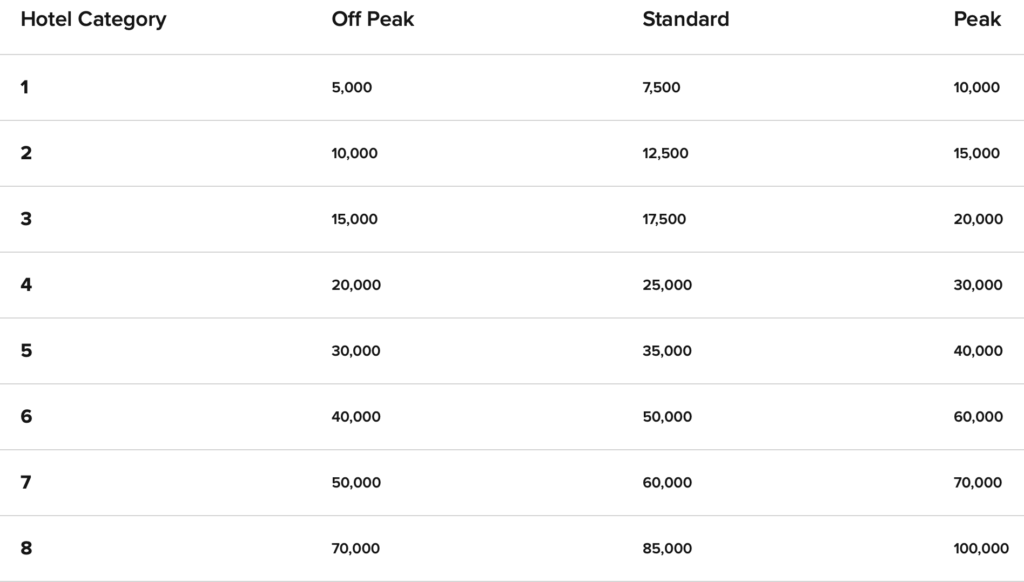 Credit Card Certificate Use in Hawaii
So, after the new categories go into effect in March, only four Category 5 (30k/35k/40k) hotels will remain in Hawaii. Those hotels include:
Sheraton Princess Kaiulani
Courtyard King Kamehameha's Kona Beach Hotel
Sheraton Kauai Coconut Beach Resort
Sheraton Kona Resort & Spa at Keahou Bay (Outrigger Kona as of April 15, 2020)
That will also be the new base category grade in the islands. And, that, of course, means that you can use your credit card certificate at only those four hotels. That is, unless, you have the Ritz-Carlton Rewards Visa Infinite or Bonvoy Brilliant by Amex. Those you can continue to use for standard and off-peak award stays at Category 6 properties, and off-peak only at those in Category 7. Which means its good at virtually all Hawaii properties during the offseason with the exception of the two Ritz-Carlton properties and the Westin Nanea.
Ninth Island Changes
For all my Hawaii readers out there, I know you guys are wondering how these changes will affect your next trip to the Ninth Island – Las Vegas. Well…
Cosmopolitan of Las Vegas: 7 to 8
Courtyard Las Vegas Summerlin: 3 to 4
Element Las Vegas Summerlin: 3 to 4
Four Points by Sheraton Las Vegas East Flamingo: 4 to 3
Residence Inn Las Vegas Henderson/Green Valley: 4 to 3
Westin Lake Las Vegas Resort & Spa: 3 to 4
And for all you Disney fans, the Courtyard Anaheim Theme Park Entrance is increasing from a Category 6 to 7.
Marriott Bonvoy 2020 Category Changes, Final Thoughts
Every year, the devaluations continue. And since Marriott finished their integration with Starwood a couple a years ago, the devaluations seem to be getting worse. It's disheartening, really. But, these kinds of things no longer surprise me and haven't in quite some time. I mean, they just made material changes to the program without notifying us! What did surprise me, though, is that the Residence Inn Kapolei is already getting an increase. That property opened in the latter half of 2019!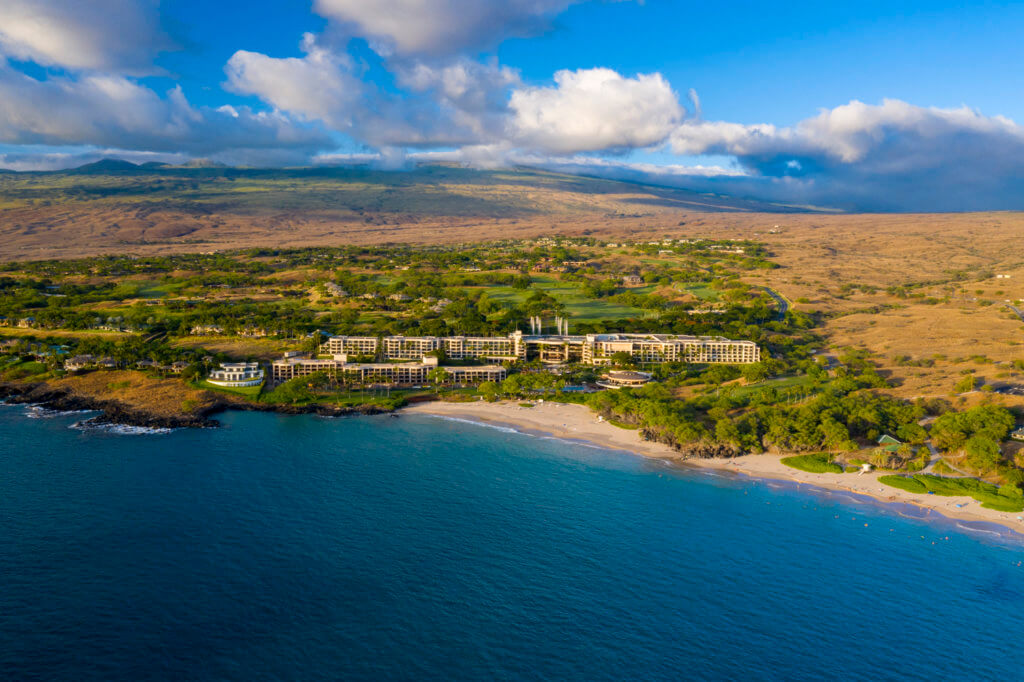 It's worth noting that Marriott has a habit of doing stealth changes too. When I booked the Westin Hapuna Beach last year on points, it was still a Category 5. But, sometime throughout the year, it jumped to 6. So watch out for these tricks! In fact, book as early as you can if you have the points to, as you can always cancel. But keep records of how many points you have, how many were deducted, etc. as Marriott system has a habit of taking too many and not returning enough.
Either way, though, if you're thinking of staying at any of the impacted properties, book NOW. Personally, I booked the Ritz-Carlton Residence Waikiki for a stay later this year not knowing of the increase and I'm glad I did. Also, if you want to see if a property you're thinking of visiting outside of Hawaii, check out Marriott's complete list.