The Chase Sapphire Reserve has long been one of my favorite cards, and now it's getting a little bit better. How? The Chase Sapphire Reserve adds new perks with sbe Hotels.
Never heard of sbe? They're a global entertainment company founded by Sam Nazarian as a hospitality company. However, today, the group includes a variety of hotels, restaurants, and nightclubs. You've probably even been to, or at least heard of, some of these places too. In fact, your's truly is a fan of their The Bazaar by Jose Andres and gave Katsuya a try. Both are in Las Vegas, by the way.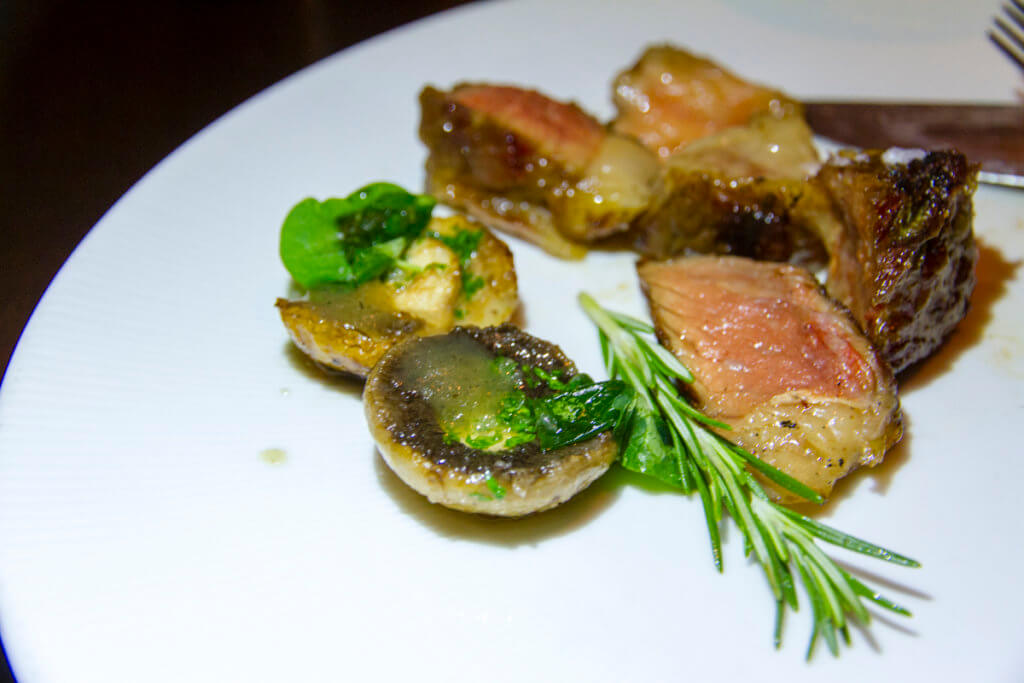 Sapphire Reserve Perks
Though sbe encompasses restaurants and nightclubs too, the Chase Sapphire Reserve perks revolve around only their hotels. Specifically, participating sbe Hotels include:
Bahamas
Doha
Istanbul
Las Vegas
London
Sanderson
St. Martins Lane
Los Angeles
Miami
Delano South Beach
Hyde Midtown
Mondrian South Beach
Redbury South Beach
Shore Club
SLS Brickell and LUX Brickell
SLS South Beach
The Raleigh
New York
Hudson
Mondrian Park Avenue
Redbury New York
At these hotels, Sapphire Reserve cardholders enjoy your 4th night free, $30 dining credit, complimentary WiFi, one level room upgrade (based on availability), free continental breakfast for two, late checkout (based on availability). To take advantage of these benefits, you'll need to book directly via sbe's own site, which is where you'll also find more info these benefits.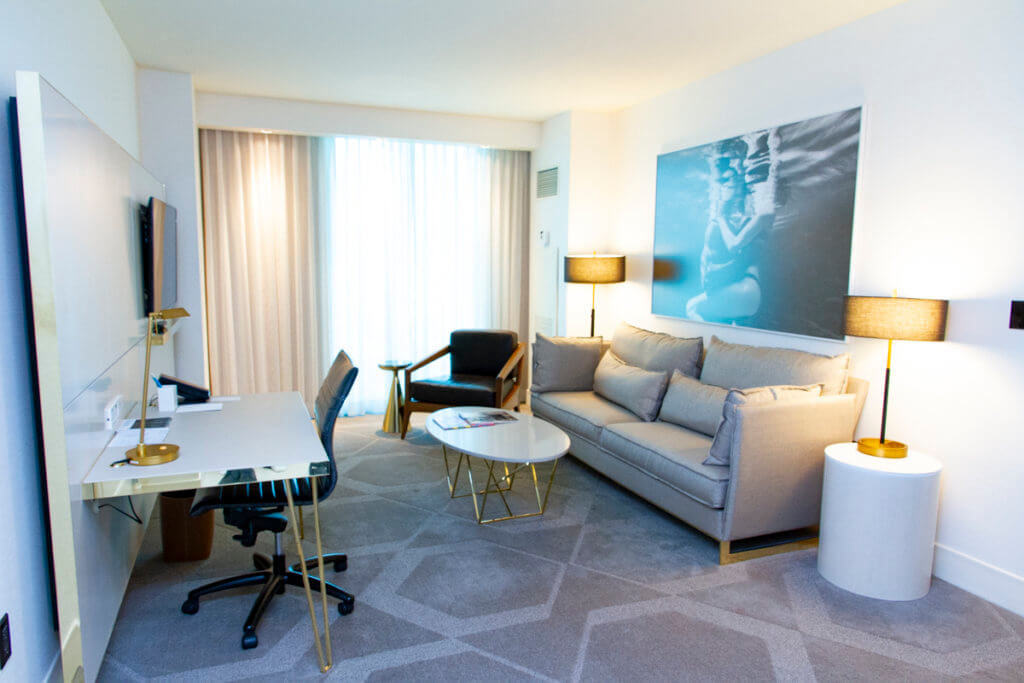 The Benefits Aren't Always Worth It
Ok, so this applies only to the Delano Las Vegas, as they participate with MGM's Mlife Rewards. Yes, you can get your fourth night free when booking via sbe.com, but it doesn't always save you money. You see, this is what the rates look like booking direct via sbe for the month of May.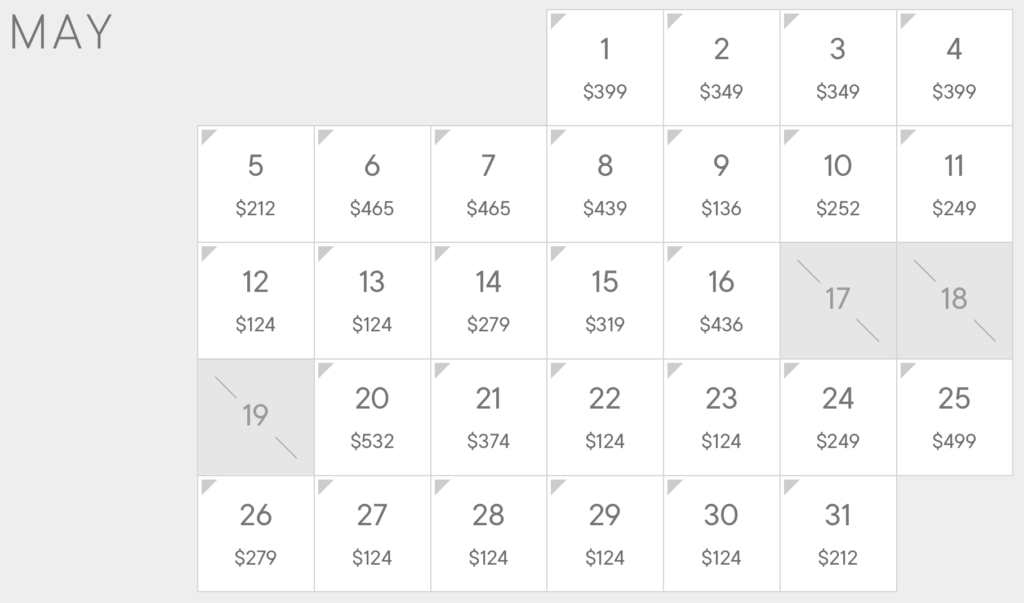 However, if you book via Mlife instead, this is what the rates look like instead. Though, my rates could be lower because I am a Mlife Gold member.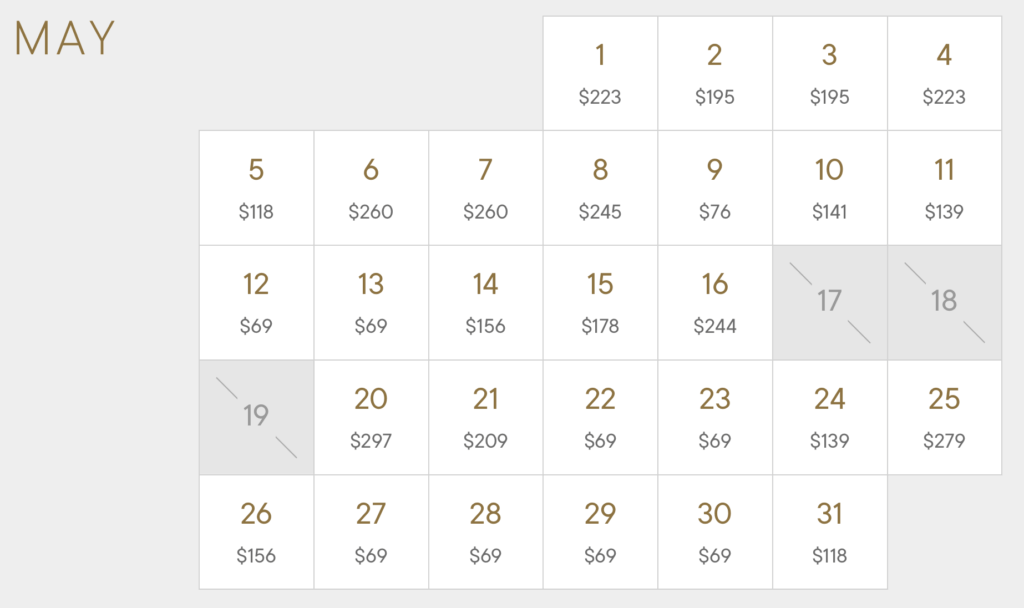 As you can see, prices quoted via sbe.com are nearly double what Mlife is quoting. I mean, heck, paying $69 for four nights ($276 before taxes and fees) is a lot cheaper than $124 for three nights ($372 before taxes and fees). Plus, Mlife Gold members and higher still receive complimentarily upgrades and valet parking.
Obtaining Mlife Status
If, like me, you're not a big spender or gambler, obtaining Mlife status is typically difficult. However, you can status match from the World of Hyatt with Globalists and Explorists match to Mlife Gold, while Discoverists match to Mlife Pearl.
Chase Sapphire Reserve Adds New Perks with sbe, Final Thoughts
The Delano Las Vegas is my favorite Las Vegas hotel so far, but it isn't someplace I'd use this new Sapphire Reserve perk. At least, not as long as I maintain Mlife Gold status. However, the perk could be valuable at other sbe hotels around the world. Just be sure to check any other booking sites first and weigh the pros and cons.