Last updated on November 20th, 2017 at 03:17 am
It's no secret, the Jeffsetters enjoy a good drink, specifically, craft beers, spirits and wines.
During our stay on Maui, we were able to partake in all three.
Craft Breweries
The only brewery open to visitors on Maui is the Maui Brewing Company.
Please correct me, if I am wrong on this point. We were on Maui in August 2015. Something new may have come along, or opened its doors to the public.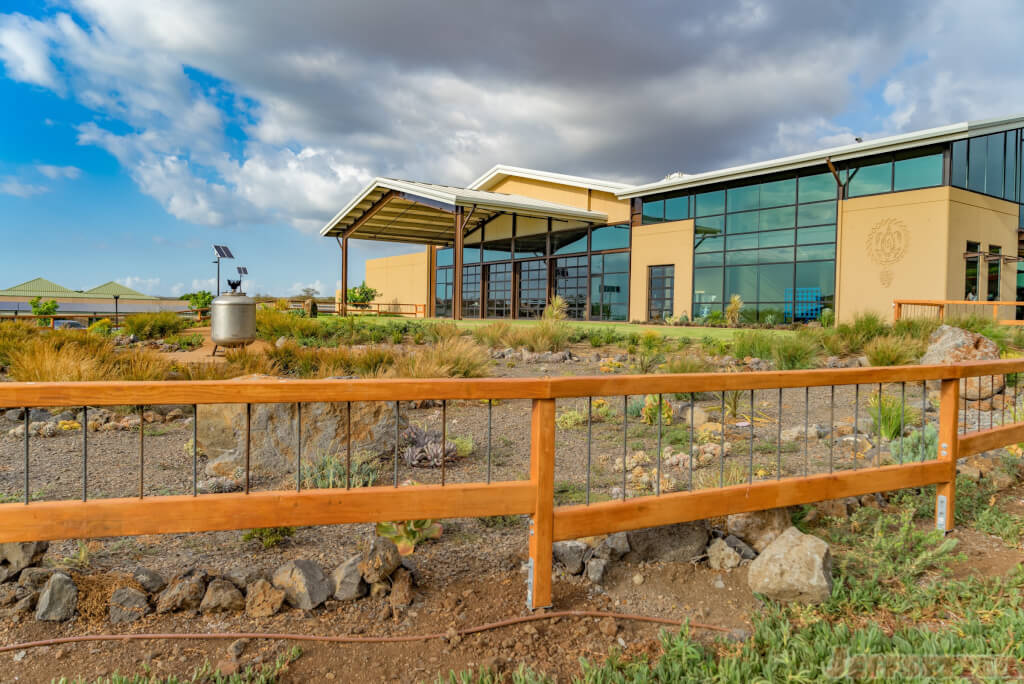 Maui Brewing Company has two locations:
We went to the Kihei Tasting Room twice and the Kahana Brewpub once.
The tasting room offers a brewery tour, 32 beers on tap (sometimes a barrel or nitro beer), and food trucks. We did not do a tour, but we did sample some beers.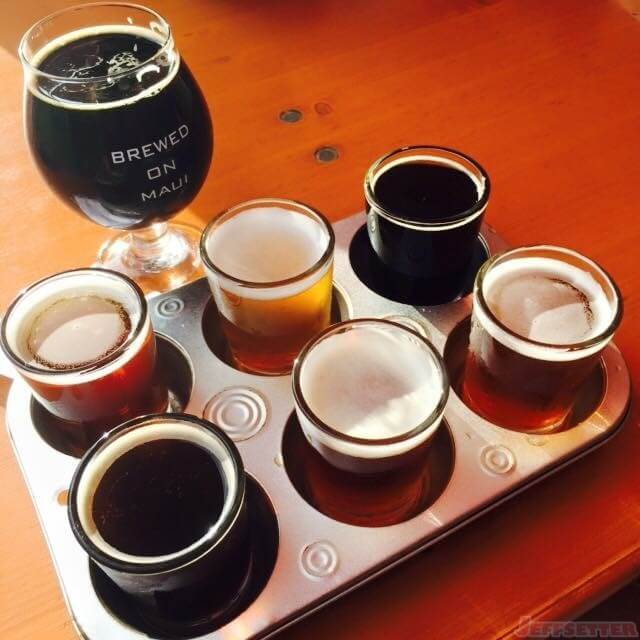 The brewpub offers a delicious full menu, but fewer beers on tap.
We stopped at the brewpub after I took Jeff to see the Nakalele Blow Hole. The delicious pub food is exactly what we needed to refuel after a hot hike to the blow hole. The nachos are yummy, the fries are cooked in duck fat, and Midwesterners – they have tots!! Mr. J was pretty excited about the tots.
Our hands down favorite beer was the Imperial Coconut Porter.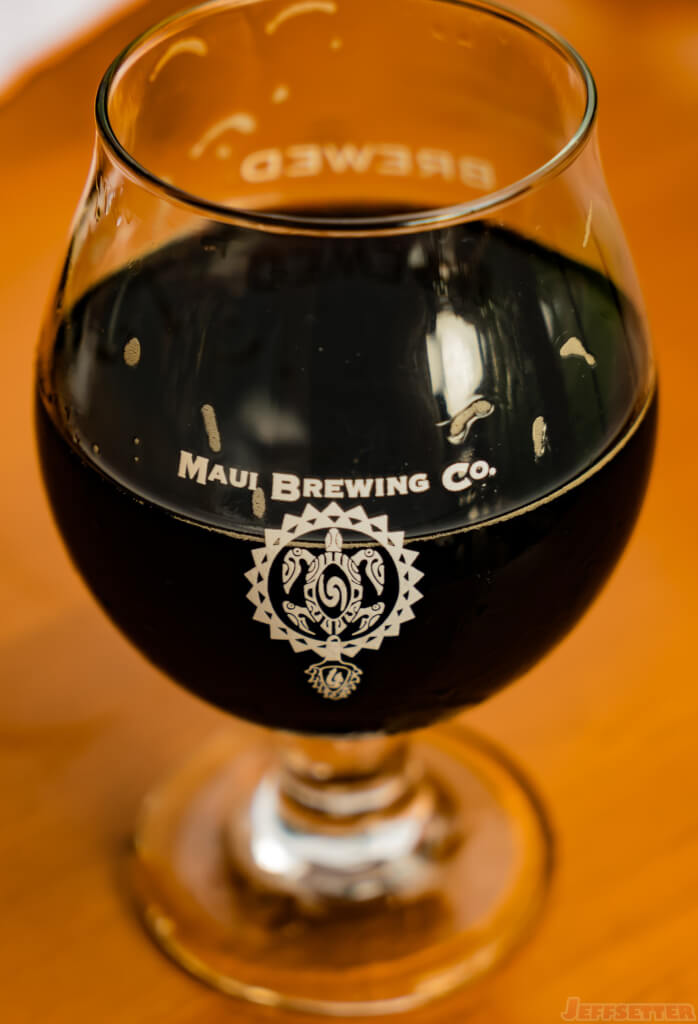 If you are into craft beers and on Maui, you should not miss a visit to the Maui Brewing Company.
Distilleries
To my knowledge, Maui has two distilleries.
Ocean Vodka Organic Farm and Distillery – Kyle mentioned this in his guest post. Ocean Vodka is allegedly close to the Surfing Goat Dairy. We could not locate it at the time we stopped by the Surfing Goat Dairy. The website was not working and google maps or apple Maps had it listed as a different name – Hawaiian Sea Spirits Organic Farm and Distillery. So… we gave up.
Hali'imaile Distilling – When we couldn't find Ocean Vodka, we ended up here.
We LOVED Hali'imaile Distilling!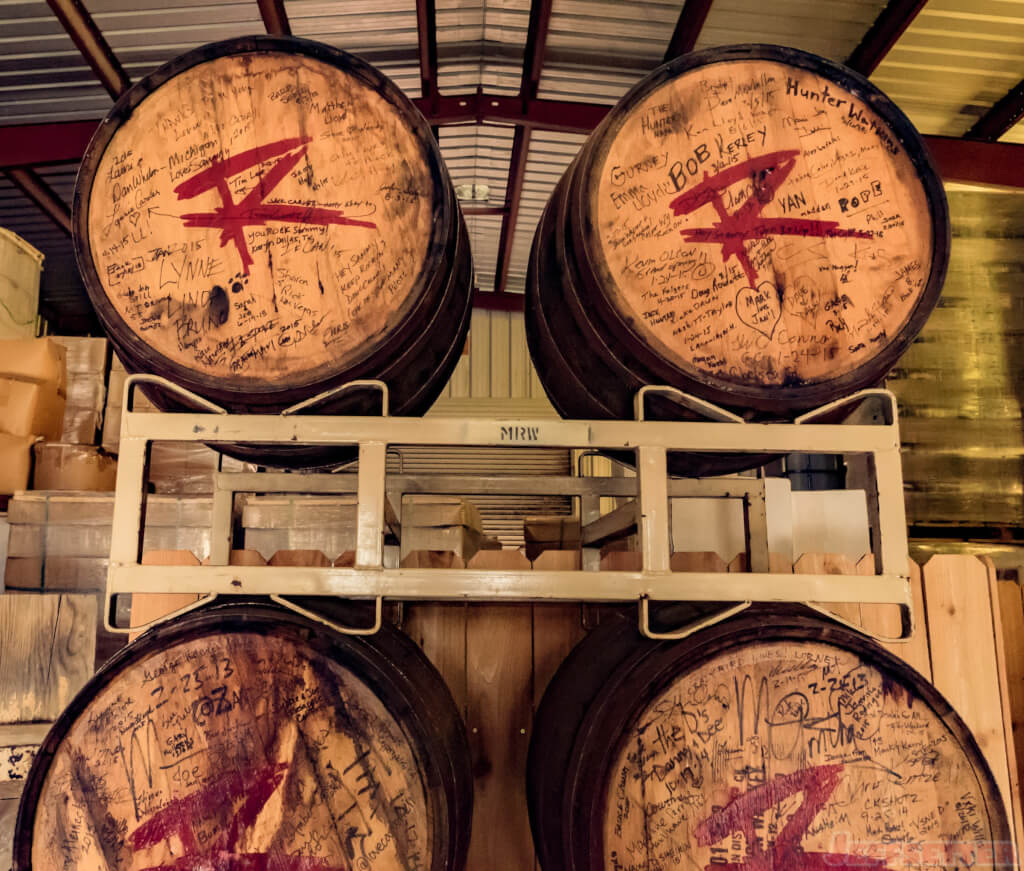 The staff is fantastic, laid back, energetic and knowledgable.
Hali'imaile Distilling produces Sammy Hagar's Beach Bar Rum, and the following brands of spirits:
Pau Vodka, made from Maui Gold pineapples;
Maui Moon, a series of flavored vodkas; and
Paniolo Whiskey, a tribute to the Hawaiian cowboy in multiple varieties.
We just stopped in, but you can also reserve your tour online.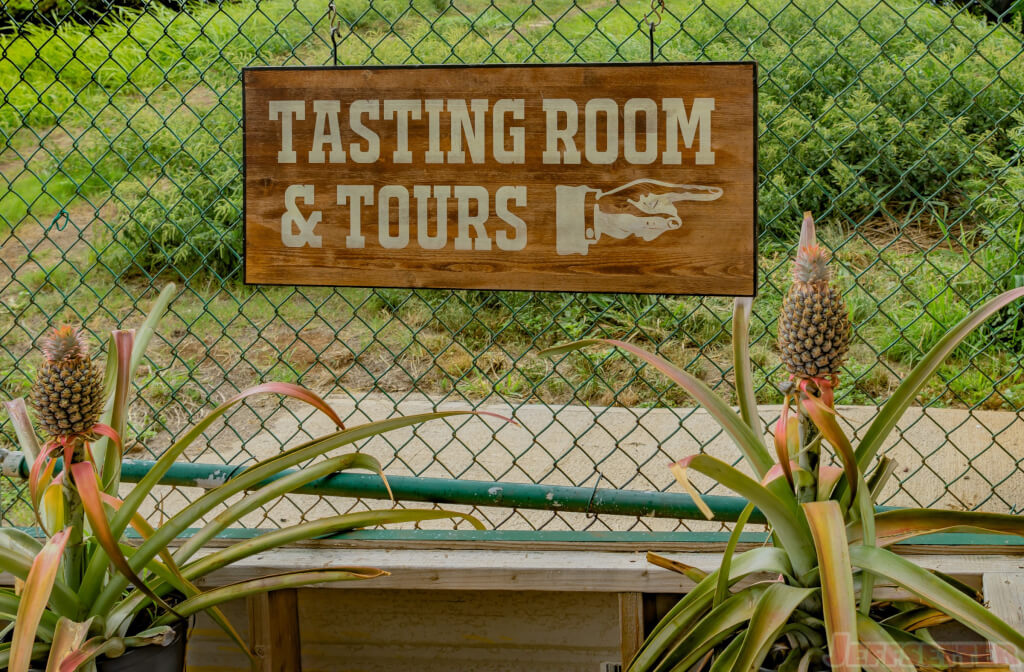 Mrs. J's faves – Maui Moon Chocolate Macadamia Nut Vodka and Paniolo Brown Sugar Whiskey.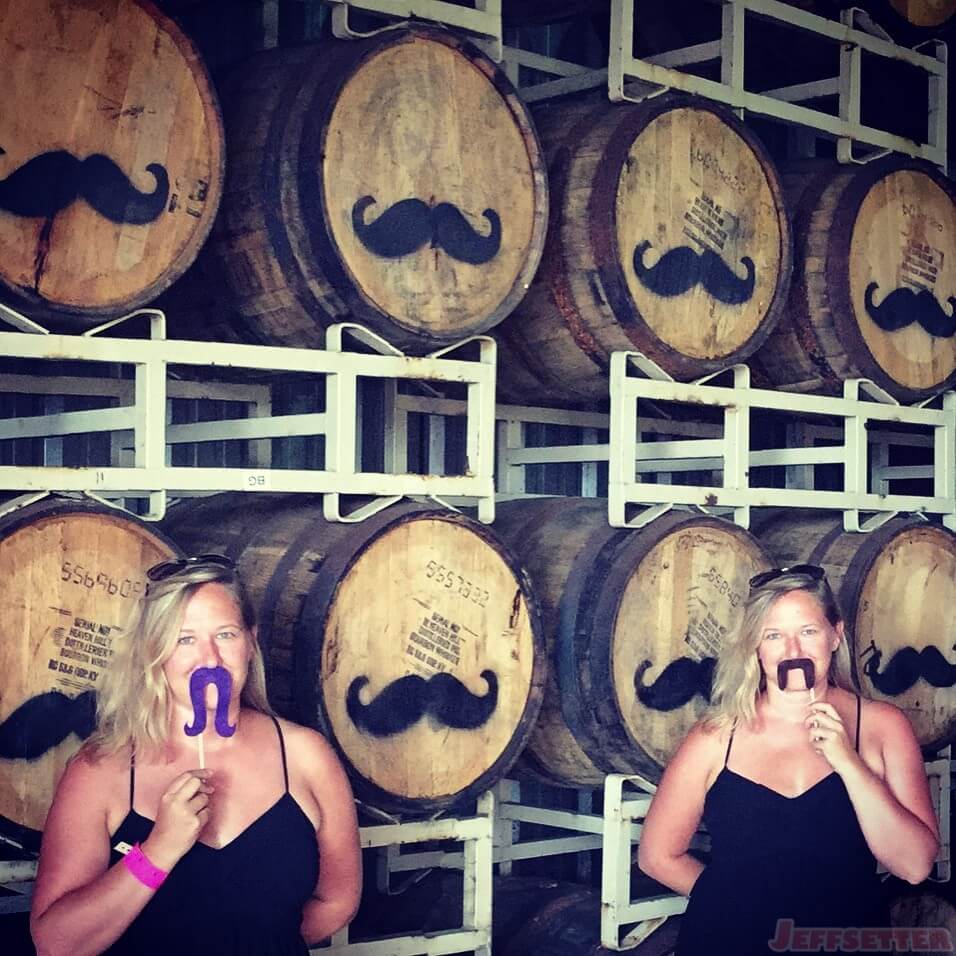 Mr. J's fave – Maui Moon Chocolate Macadamia Nut Vodka. Caveat: He would not buy a whole bottle of it.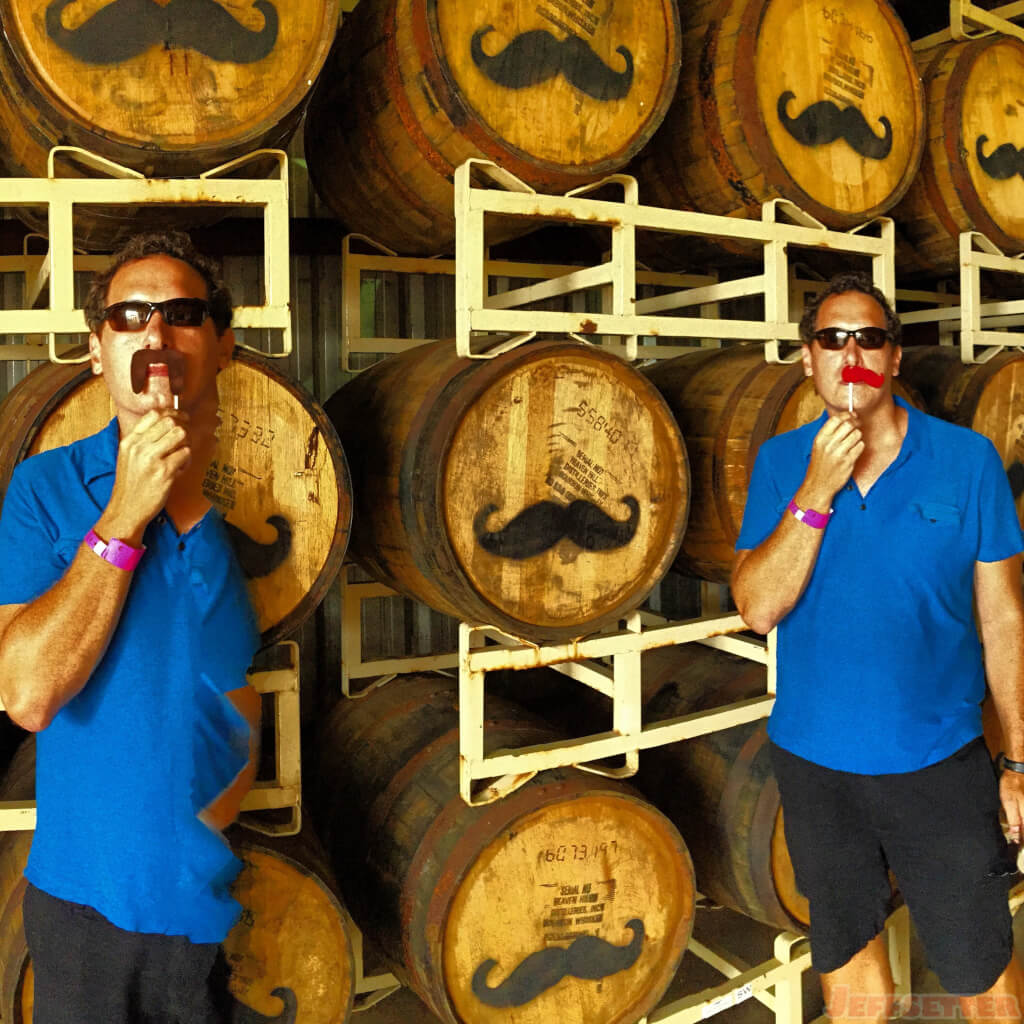 If you like spirits and good conversation, we highly recommend a stop here for a tour and tasting. The distilling process is unique, and the atmosphere is engagingly fun.
This is a great stop the near the Road to Hana, the airport or Haleakala Crater.
When hunger strikes after the tour, pop across the street to the Hali'imaile General Store. A great little deli and restaurant.
Interested in craft cocktails?  Checkout the recipes posted on their Instagram feed – @halliimailedistillingco.
Wineries
I am only aware of one winery on Maui – Maui Wine at Ulupalakua Vineyards.
This is another stop that you can make on a trip to Haleakala Crater, or if you are driving the back road to Hana.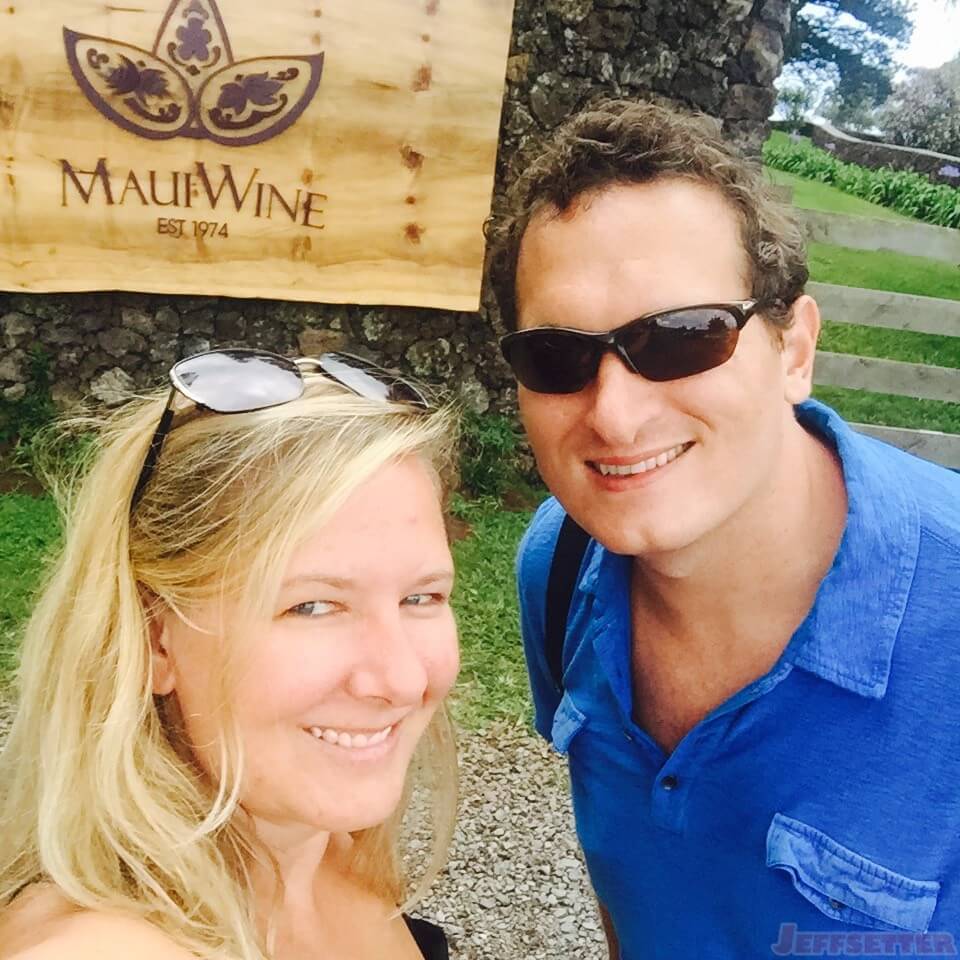 The vineyard is cute and small with nice grounds to explore. The staff is friendly and informative. They offer free tastings and tours (at least they were free when we were there).
We did not take a tour, but we did wander around the grounds.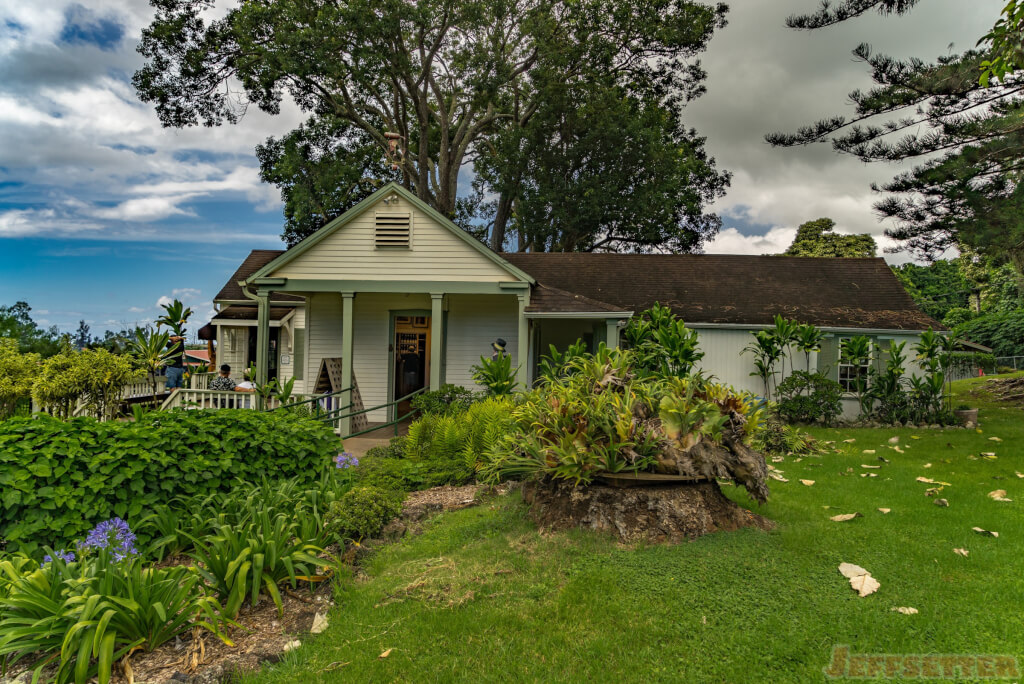 I can't say I loved the wine. But, the Hula O' Maui was a pleasant but sweet sparkling pineapple wine. A bubbly with a Hawaiian twist.
A great little grill and general store is across the street – Ulupalakua Ranch Store and Grill. After you are full of delicious food, you can continue on the back road to Hana, and maybe stop at the Seven Sacred Pools.
And there you have it, craft beer, sprits and wine on Maui.
Remember, ALWAYS drink responsibly and call Uber.