It's been a while since I did a credit card post, though not much has changed since then.  But, here's my credit card strategy for 2018.
If you didn't already know, credit card rewards are the primary way in which I travel.  This is especially true for my bigger, aspirational trips like our Big Apple Adventure, our honeymoon, and our Andaz Maui stay.  But, as I've always said, my points and miles strategy, as well as my credit card strategy differs from most other bloggers.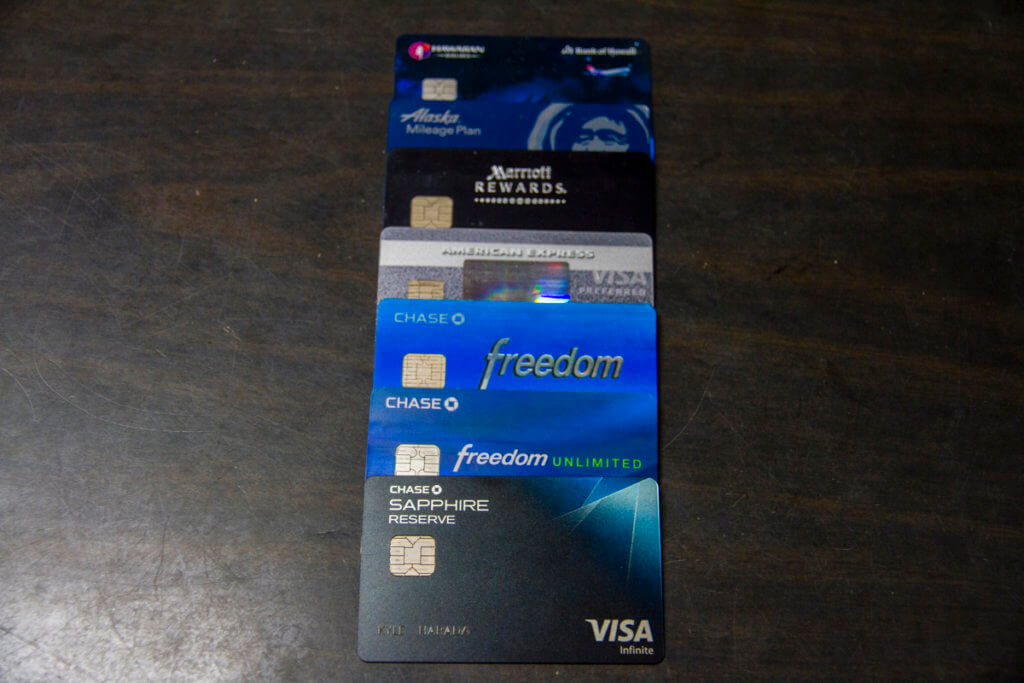 My Cards
Currently, I have a broad mix of cards from different issuers as follows:
Alaska Airlines Visa Signature
American Express EveryDay Preferred
Citi AAdvantage Platinum Mastercard + Amex
Disney Rewards (Chase)
Freedom (Chase)
Freedom Unlimited (Chase)
Hawaiian Airlines World Elite Mastercard
Marriott Rewards Premier (Chase)
PenFed Cash Rewards Visa
Sapphire Reserve (Chase)
Starwood Preferred Guest (Amex)
World of Hyatt Visa Signature (Chase)
My Spend Strategy
I have a lot of cards, yes, but rarely do I use them all.  In fact, there are only four that I regularly use: the Sapphire Reserve, Freedom, Freedom Unlimited, and the Amex EveryDay Preferred.  The reason for this is because my primary goal is to earn Chase Ultimate Rewards Points and American Express Membership Rewards points.
As you may recall, Chase Ultimate Rewards points are valuable because of the numerous programs you can transfer points to.  This includes Korean SkyPass, which will get you cheap award travel to Hawaii.  And, Amex Membership Rewards points transfer 1:1 to Hawaiian Airlines, Hilton HHonors, Delta, etc.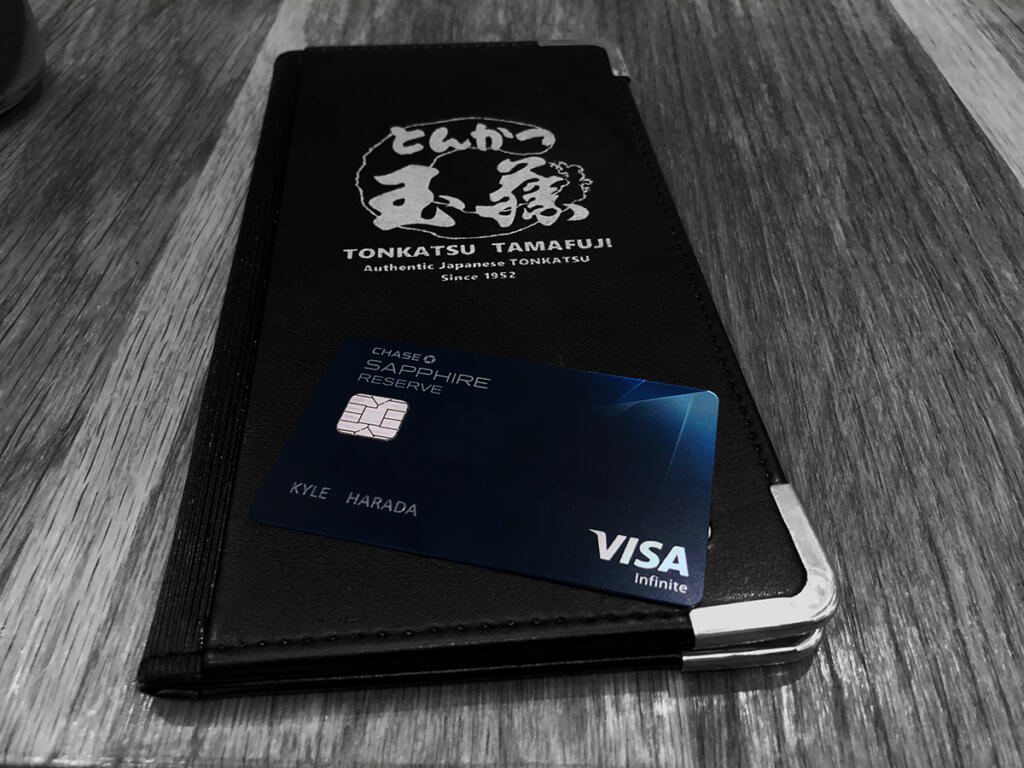 However, these cards all earn at different rates, and it's those earning rates that determine how I use each card:
Sapphire Reserve: 3x points for dining and travel (including parking)
Freedom: 5x points on quarterly categories, 1x on everything else
Freedom Unlimited:  1.5x points on all spend
Amex EveryDay Preferred:  3x points on groceries, 2x points on gas, 1x points on everything else; 50% bonus when you reach 30 transactions per billing cycle
And that breakdown is basically how I use the cards, though I don't achieve the 30 transaction bonus on the Amex.  I should also note that, in an effort to maintain status with Marriott, I dump all reimbursable business expenses on that card, as well as Marriott spend.  I could earn a lot more Ultimate Rewards points if I didn't do that, but I do want to maintain my status and work towards lifetime status.
My Other Cards
The remaining cards in my possession see little to no use.  However, I keep most of them for a reason.  For example, the World of Hyatt remains useful for me thanks to its annual free night certificate.  The certificate, after all, more than makes up for the annual fee.  My airline credit cards are there for the benefits those cards provide.  Specifically, the Hawaiian card provides your first checked bag free (cardholder only), though I'm thinking of canceling that card.  I want to cancel the AAdvantage card, but the priority boarding and free checked bag benefits have been useful in my recent travels for work.  The Alaska Airlines card is, by far, the most valuable thanks to its checked bag benefit and the annual companion certificate.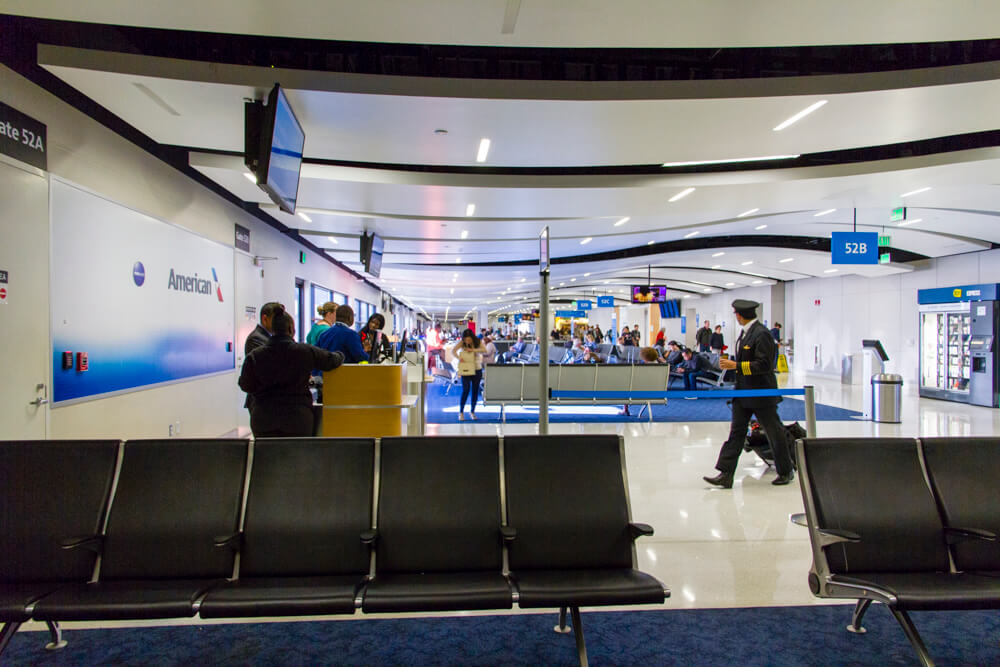 The SPG card is there for any Starwood spend I incur, and also to see what happens to it once the Marriott merger is completed.  All other cards, though, don't get used at all and are kept only because they don't carry an annual fee.
Changes and Potential Changes
The only change in spending strategy I've made is to put any Hyatt spend (which isn't likely) on my Sapphire Reserve instead of the Hyatt card.  This is because the Sapphire and Hyatt cards both earn 3x points for Hyatt stays, but Ultimate Rewards points are more valuable and transfer 1:1 to World of Hyatt if I need those points.
Other than the above change, I've been thinking of product changing my AAdvantage cards and canceling the Hawaiian card.  Beyond that, though, the only other change I can foresee is when the new Marriott cards come out.  That being said, if credit card spend stops earning elite qualifying nights for Marriott with the new cards, I'll likely shift all business spend to Freedom and Sapphire cards too.
My Credit Card Strategy for 2018, Final Thoughts
Throughout 2017 the above strategy worked fairly well for me.  I don't have enough spend to earn an enormous amount of points, but I've been making steady progress.  So I'll likely continue this strategy and continue amassing points for our next big vacation.  But, like I said, things could change when the new Marriott cards come out.  For now, though, I'm just focusing on maximizing the Chase Freedom Q1 bonus category.