If you've been following along with my Valentines weekend trip to Maui, you'll know that we stayed on the Wailea side of the island.  Unfortunately we weren't able to make it into the Lahaina/Kaanapali area this time around.  However, the previous two time we were on island we did make it a point to get out to Maui's west side.  We weren't staying out that side, but I made it a point to get out there just to eat at Star Noodle.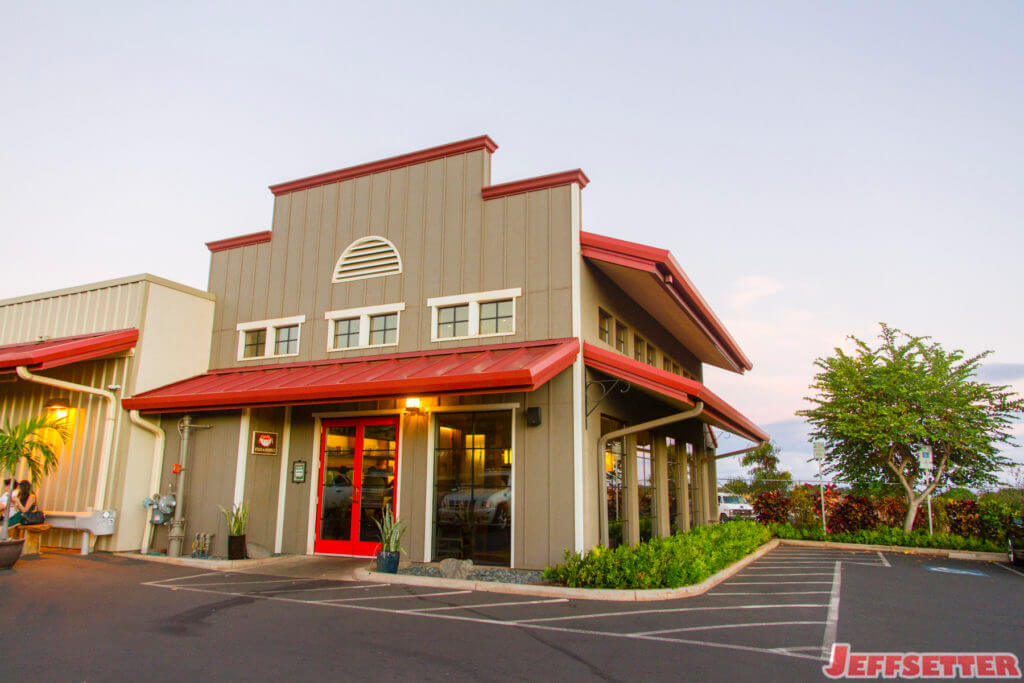 Along with Ka'ana Kitchen at the Andaz Maui, Star Noodle is currently one of my favorite restaurants on Maui.  It's a much more casual restaurant than Ka'ana Kitchen, specializing in, what else but noodles.  The restaurant is located straight up the mountain overlooking Lahaina.  It's a tiny restaurant with an even tinier parking lot, so make sure to make reservations if you can and try to plan your visit for non-peak hours.  Think early lunch or super late lunch/super early dinner.  Take out is an option too.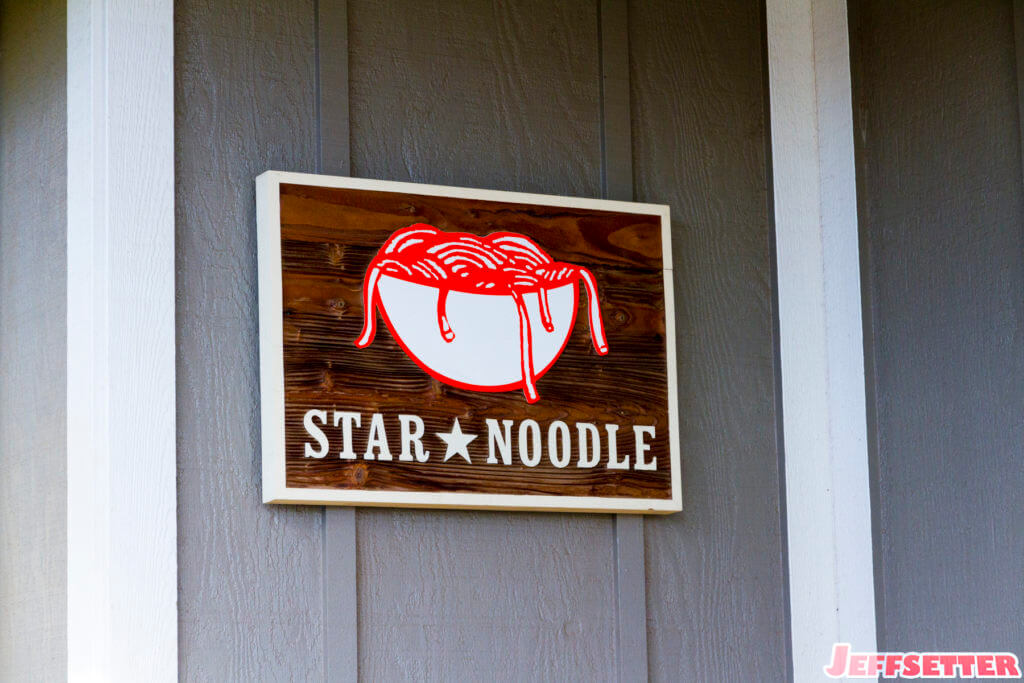 Star Noodle's former head chef is Sheldon Simeon whom you might know from Bravo's Top Chef.  She since left, opened a restaurant named MiGrant at the Wailea Beach Marriott, close that one, and then opened a takeout place called Tin Roof.  There were some similarities between Star Noodle and MiGrant, and though he's been gone for a while now, his influence can still be felt here.
My favorite dish here is the Singapore Noodles ($12).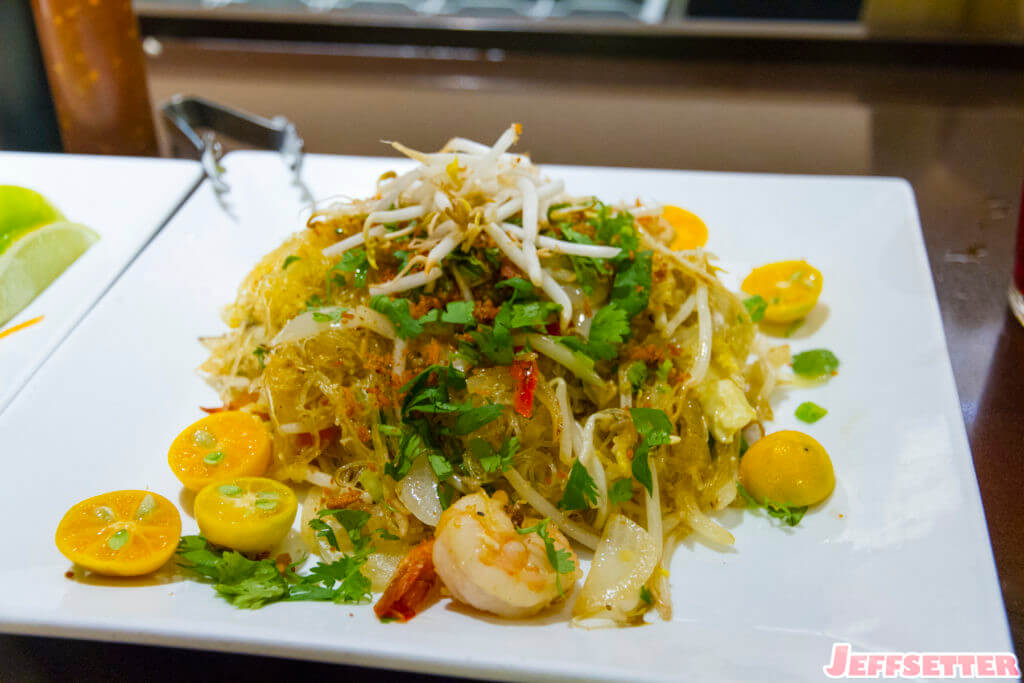 This dish uses vermicelli noodles stir fried with veggies, chicken, and shrimp with a slightly curry flavor.  It comes topped with raw bean sprouts and slices of calamansi limes that you MUST squirt all over.  The chicken is usually dry and overcooked, but the flavors are great.  The dish is big enough for 2 if you order an appetizer, or one if you're super hungry and/or don't plan on an appetizer and/or dessert.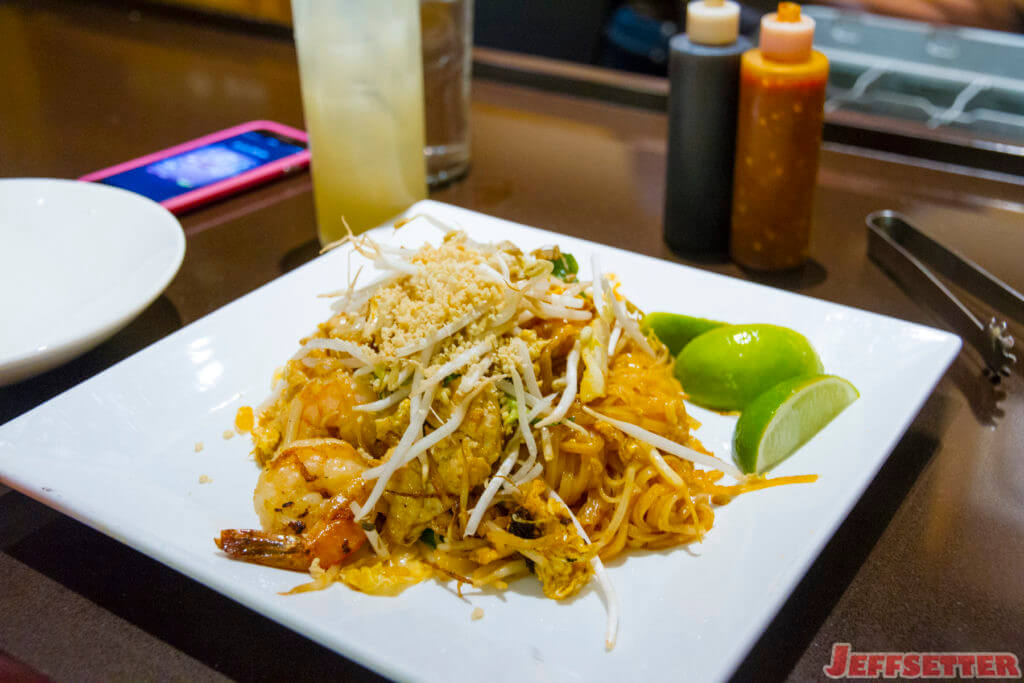 Last time we were there the wife tried the Pad Thai ($12), which is basically the same thing as mine, except rice noodles, spicy pad thai sauce and crushed peanuts.  I couldn't try this because of the peanuts, but she seemed to really like it.  Oh, and much like Alan Wong's and Mark Noguchi's MISSION on Oahu, no salt & pepper here.  Just shoyu (soy sauce) and chili pepper water/paste.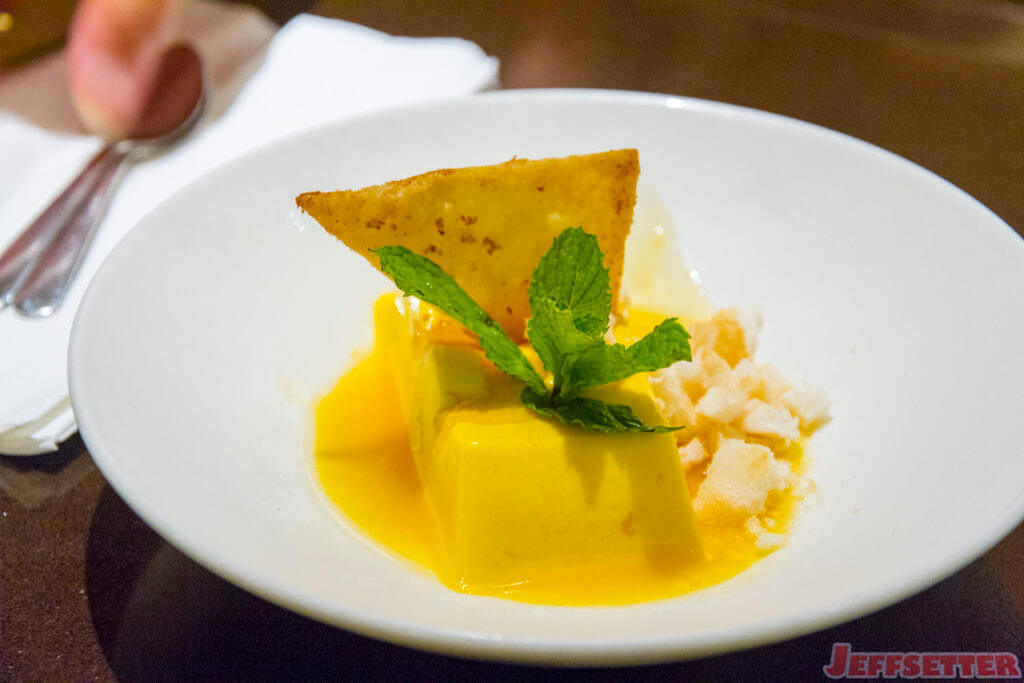 Last time we were there, we ordered the Mango Pudding – Senbei, Lumpia Crisp ($5).  It was pretty good, though the senbei was a little, uh, stale…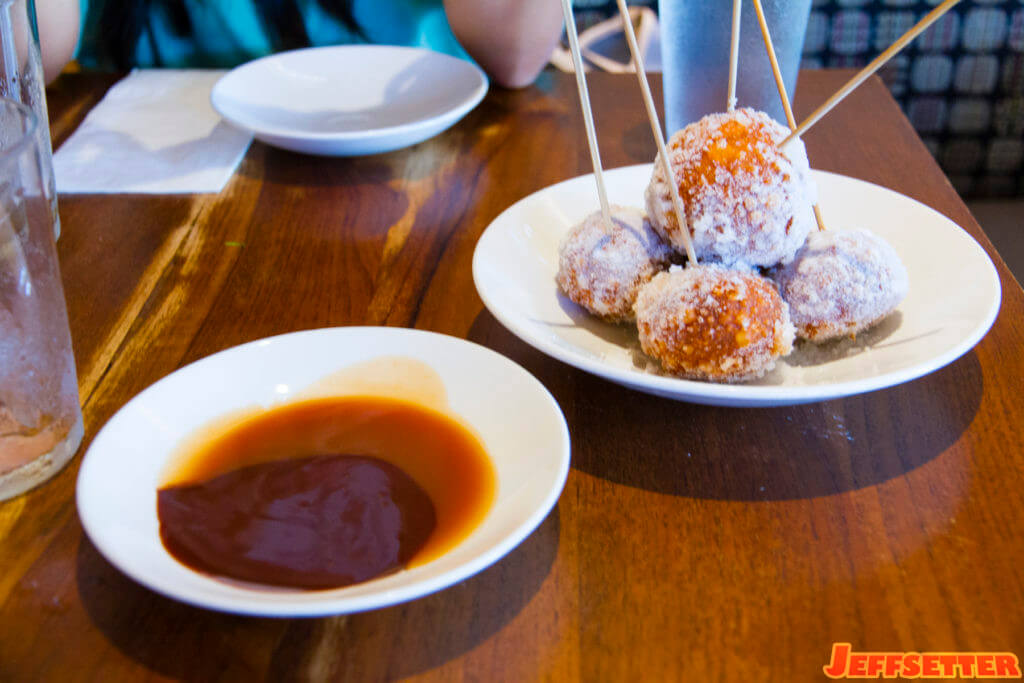 The first time we went to Star Noodle we ordered the Malasadas – Chocolate and Butterscotch Caramel Sauces, Peanuts ($7) sans the peanuts.  They're a little different than the other malasadas you'll encounter, especially Leonards, but they're good.
If you're looking for a delicious, casual meal on Maui, I highly suggest you checkout Star Noodle, especially if you're staying in Lahaina/Kaanapali.  But even if you aren't staying on that side of the island, it might still be worth the drive, just make a day of it.  There's things to do and see on that side of the island, like the Nakalele Blow Hole.