Last updated on January 17th, 2017 at 09:36 am
For the first time visitor, getting around in New York can be rather daunting.  Beyond the sheer size of The City, there are many transportations options.  Of course there's the ubiquitous Yellow Cabs, Uber and Lyft, but they're a bit pricey.  Plus, add in the constant, crush traffic (depending where you are), and Cabs or ride sharing is necessarily the best way to get around.  What is the best way to move about The City?  In my opinion, the best way to get around is using the New York City Subway.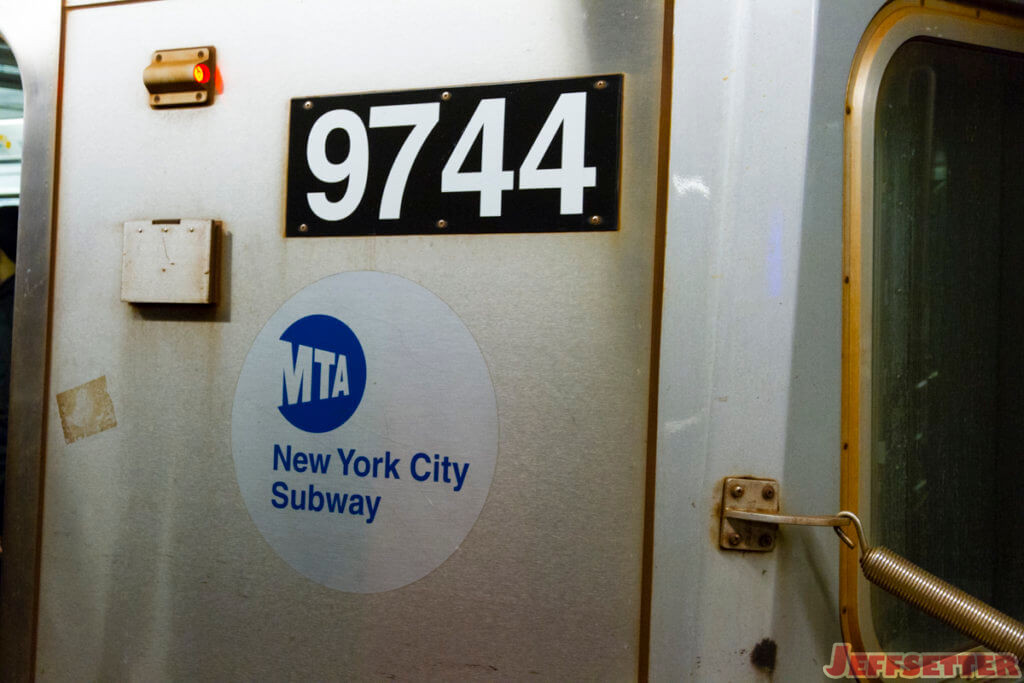 Now I know what some of you must be thinking, but hear me out.  Yes, the New York City Subway system has had a colorful past.  It might not be the cleanest or most modern system around, but you have to remember how old and heavily used it is.  The new York City Subway is the 7th busiest subway systems in the world and is among the largest.  In 2015 alone the system provided 1.76 billion rides.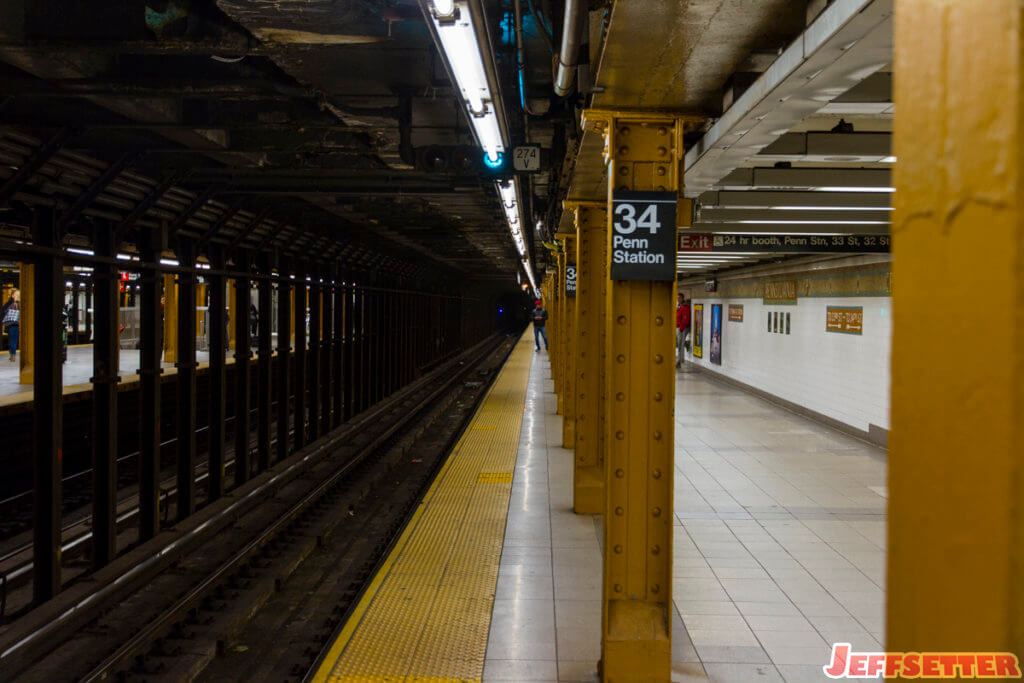 Because of the system's age, many of the stations have a certain look to them.  There a patina I guess.  And while we saw rats in the tracks once and smelt pee a couple of times, most of the stations were relatively clean.  Sometimes there would be homeless and/or performers in the stations and on the trains, but they never bothered.  The stations themselves usually had a pretty heavy police presence too, so I never felt unsafe when taking the subway.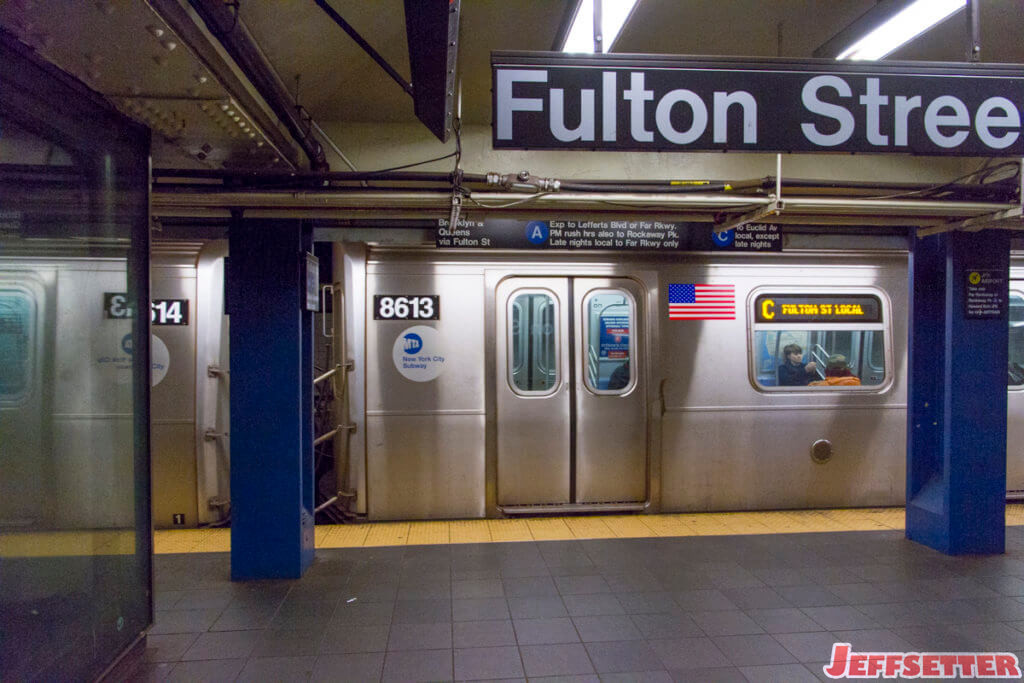 To me, though, theres two major reasons why you should ride the subway in New York: cost and convenience.  Subway rides cost $2.75 each, but multi-day, unlimited ride passes are available.  During our stay we opted to purchase the 7-day unlimited ride pass.  They were about $32/each after the $1 new card fee, which meant we'd have to ride the subway about 12 times to breakeven.  And since we rode the subway at least 4 times a day, we got great value out of our 7-day pass.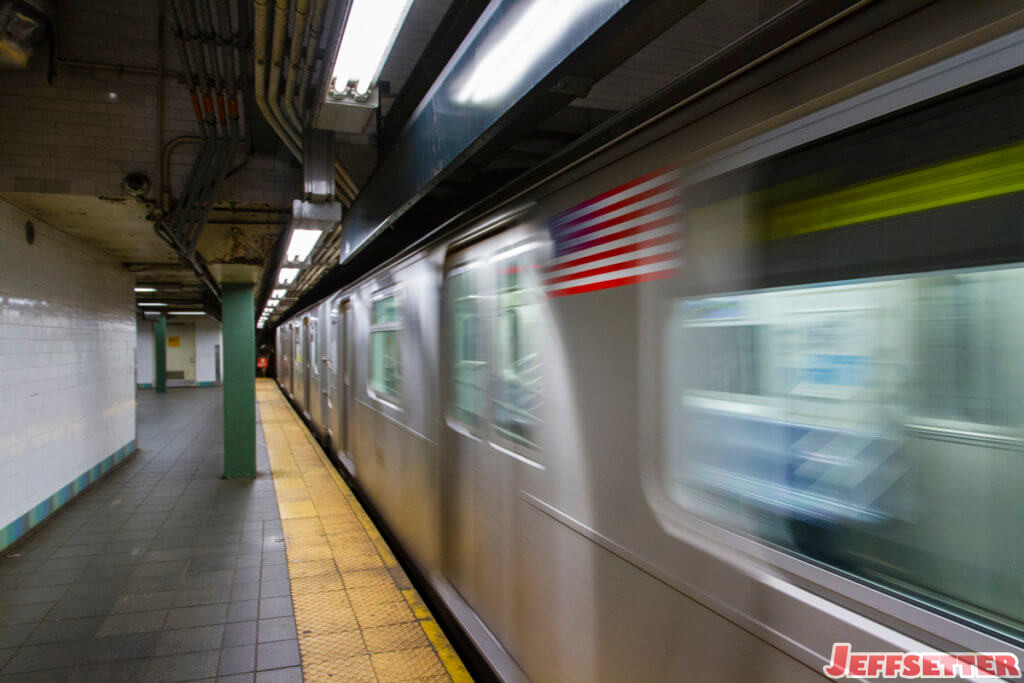 Convenience wise, the subway is also hard to beat.  There will be some delays here and there due to "accidents" and what not, but overall, the subway is a quick way to get around.  During peak times trains come through the stations at around every 2-5 minutes.  Non-peak times like Sundays, perhaps the wait will be 10 minutes between trains.  But there's no traffic to worry about like the surface streets and very rarely did we encounter Tokyo style crowding.  The times we did have to cram in, most people were really courteous, apologetic and friendly.  Yup, there will always be that one ass or two, but still.  Oh, and being in Midtown West, we very rarely had to transfer to a crosstown train.
In terms of the trains themselves, there are a number of different train-set styles rumbling around.  The older ones were my least favorite with the bucket style seats (which reduce seating capacity) and manual announcements that are often difficult to understand.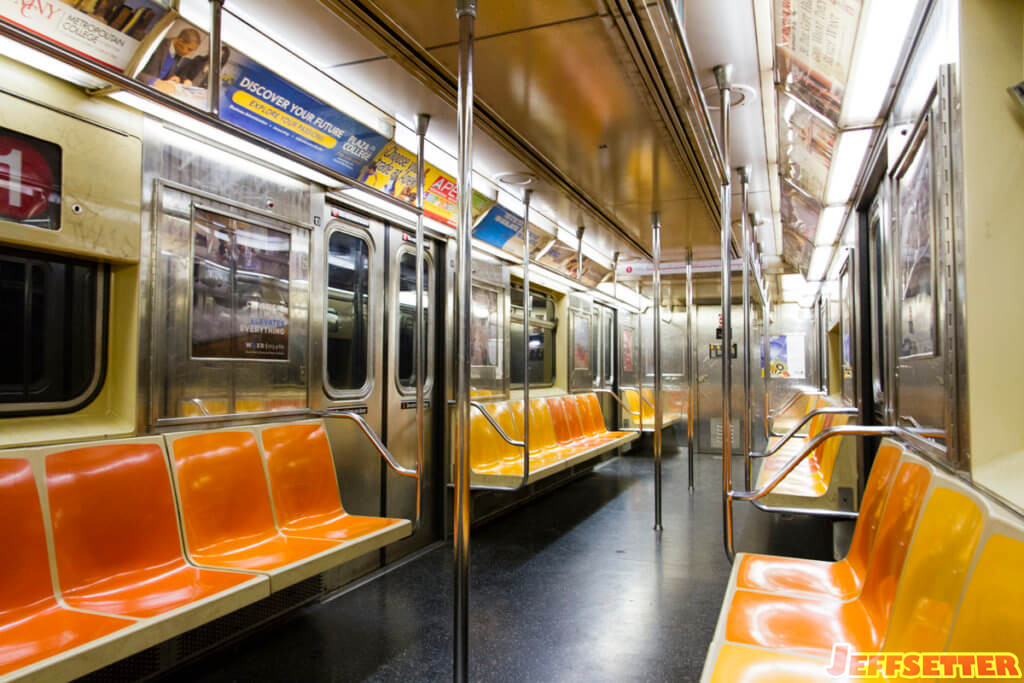 The newest train-sets, on the other hand, had bench-style seating and automated announcements that were always loud and clear.  They even had LED indicators informing you which is coming up next, and the which stops would follow that.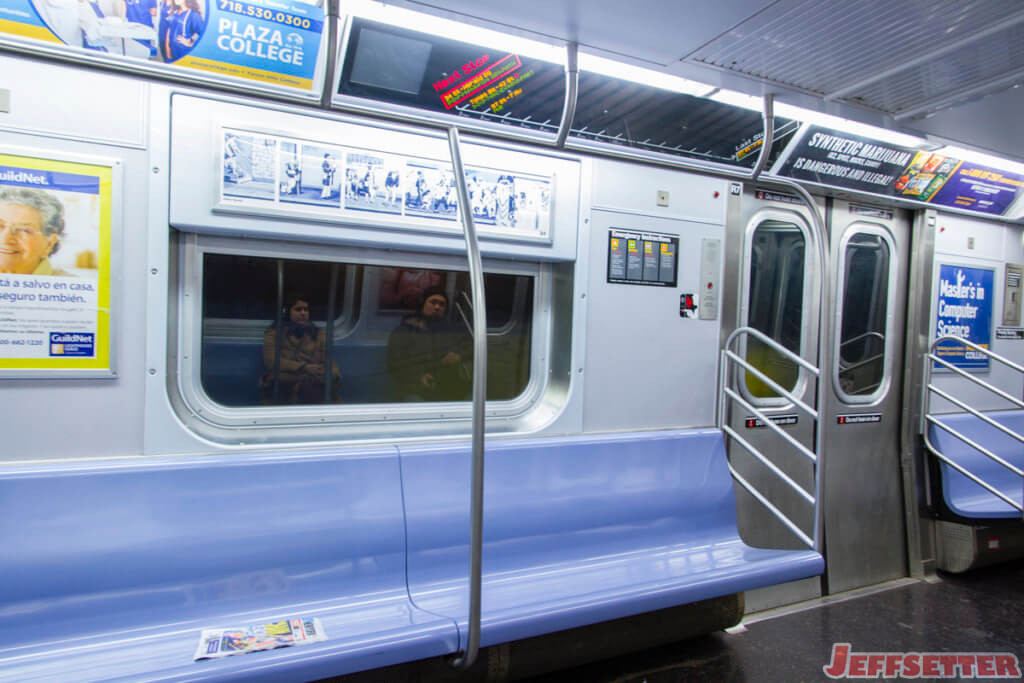 Of course the LED indicators makes things easier, but they aren't truly necessary, even for novices such as ourselves.  Google Maps actually helped us A LOT and for the most part was very accurate.  With Google Maps, you'll be informed which station you'll need to go to, which trains you can take, which stop to get off at, how many stations there are between you and your stop (plus their names), and what time you can expect the next train at.  There were only a couple of times Google Maps failed us since it kept telling us to take a specific train and get off at Cortland, only, the Cortland Station wasn't open for that specific line.  But that was relatively minor.
So, in my opinion the New York City Subway is the best way to get around The City.  This is especially true if you want a quick, easy and cost effective way to get around.  Admittedly, there are times in which a cab or ride-share ride will be a lot easier, but in most cases I believe a subway is best.
A Big Apple Holiday Adventure
Getting Around in New York