Here's a Hawaii hotel renovation update for August 2017.
There are currently two large hotel renovation projects underway in Hawaii.  One is a major project that includes a rebranding, while the other is more of a shift in concept.
Pacific Beach Hotel Status Update
As I reported last year, the Pacific Beach Hotel on Waikiki Beach is undergoing a massive renovation and rebranding.  The property's owners transforming the hotel and are making it more upscale.  And if the already completed rooms are any indicator of what's to come, the Pacific Beach Hotel's transformation is pretty exciting.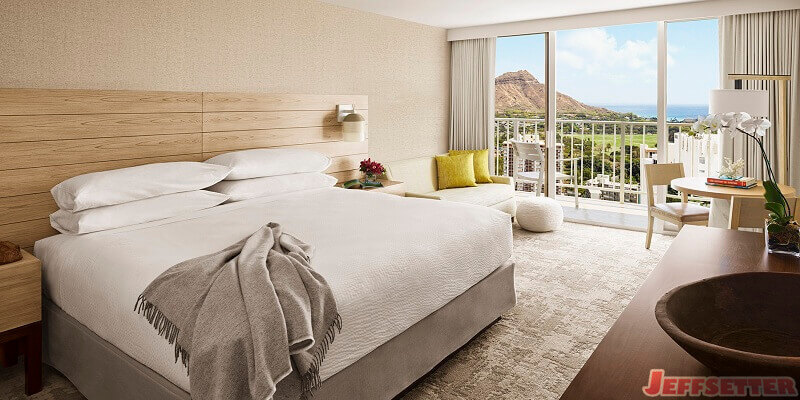 But it's not just the rooms that are receiving some much-needed attention.  The property's public areas are also being receiving some much-needed love.  This includes updates to the lobby, a new pool area, a new front fascia, and two new Morimoto restaurants.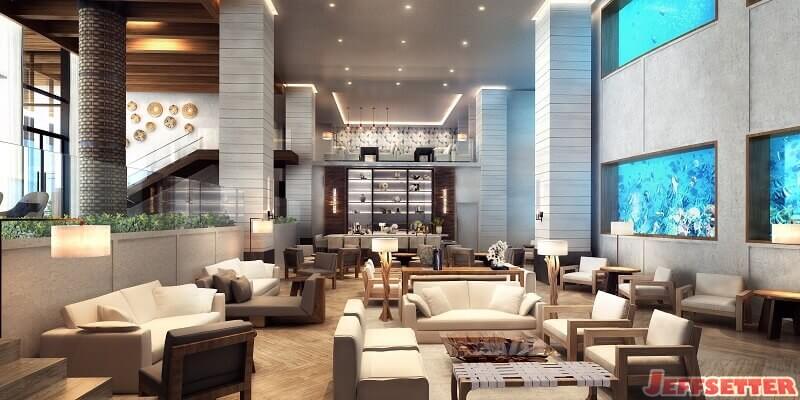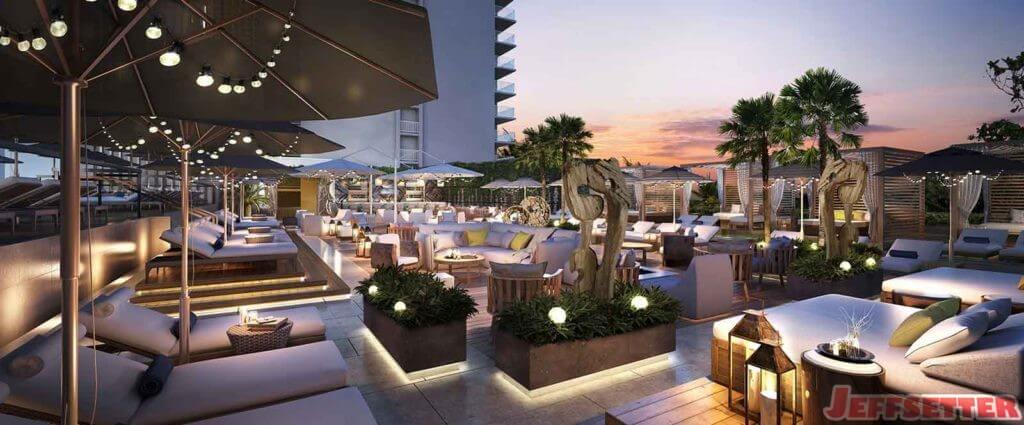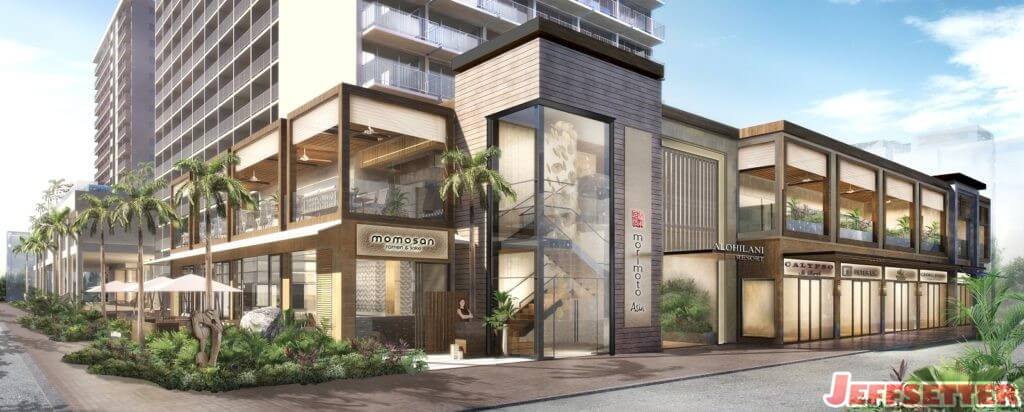 What remained to be seen, however, is what type of fitness facilities the property would have.  Why is this important? Well, the Pacific Beach Hotel was home to 24 Hour Fitness.  In its place will go one of Morimoto's new restaurants, but a new fitness center is on its way too.  And even the new fitness center will be a massive upgrade over the old one.
According to Pacific Business News, Island Fitness and Spa, an upscale fitness club, will be opening at the Pacific Beach Hotel.  The fitness club currently has a single location at the luxury Koolani condo in Kakaako.  This new fitness center will feature two tennis courts, a training turf, a fitness room overlooking the Oceanarium aquarium, and a full spa.  It is a massive upgrade over the former 24 Hour Fitness and will help move the property upscale.
Four Seasons Lanai Lodge at Koele
While the Pacific Beach Hotel redevelopment project is nearing completion, renovations at the Four Seasons Lanai Lodge at Koele are just beginning.
Work won't actually begin until December and will take about 12 months to complete.  During this time, the property will undergo a transformation that will turn the Lodge at Koele into a wellness retreat.  Plans include 10 spa buildings, two new fitness centers, and a new free-form pool.  To make way for these changes, though, the existing fitness center, pool, orchid house, and greenhouse are being demolished.
The overall room count will also be reduced from 102 to 92.  Of the 10 rooms being removed, six will be converted into meeting facility.  The remaining four rooms will be consolidated down into large suites.  And get this, half of the refreshed property's rooms will feature private gardens with onsen baths.
Hawaii Hotel Renovation Update Final Thoughts
It's great to see two major Hawaii properties receive the attention that they need.  If it's one complaint many people have about our islands, it is the substandard quality of many our hotels.  But that's slowly changing with even more projects coming up on the horizon.  This includes the delayed Parc Waikiki revitalization, as well as a complete rebuild of the Sheraton Princess Kaiulani Hotel.
And while it's great to see these properties transform, the unfortunate side effect is increasing prices.  More and more Hawaii is becoming a less affordable place to visit.