If we want to get COVID-19 under control, Hawaii should follow New Zealand and their COVID response, not Alaska. Yes, there are some things they do that we can't, but we can adopt most of their policies.
Currently, Hawaii has one of the highest rates of infection in the US. And, we're doing worse now than we have over the course of the pandemic thus far. Thus far, we've seen an average of about 160 new infections per day this month, with a total of 2,563 new cases in the past 16 days. Do you know how many infections we had between February and July? 2,456.
Yet, with the ever-increasing rate of new infection and the reinstatement of lockdown orders, visitors continue to make their way to Hawaii. On average, we have around 500 to 1,000 visitor arrivals per day right now.
Visitors right now, aren't really the problem, though. Sure, there is some travel-related spread right now. But, Hawaii residents have become way too lax and are the primary reason for the increases. Just take a look around. Despite our mask mandates, I often see people pulling their masks off in public to talk. People don't keep their distance either, crowding together at beaches, bars, and more. And, as a result, we've had to roll back a bunch of our reopening.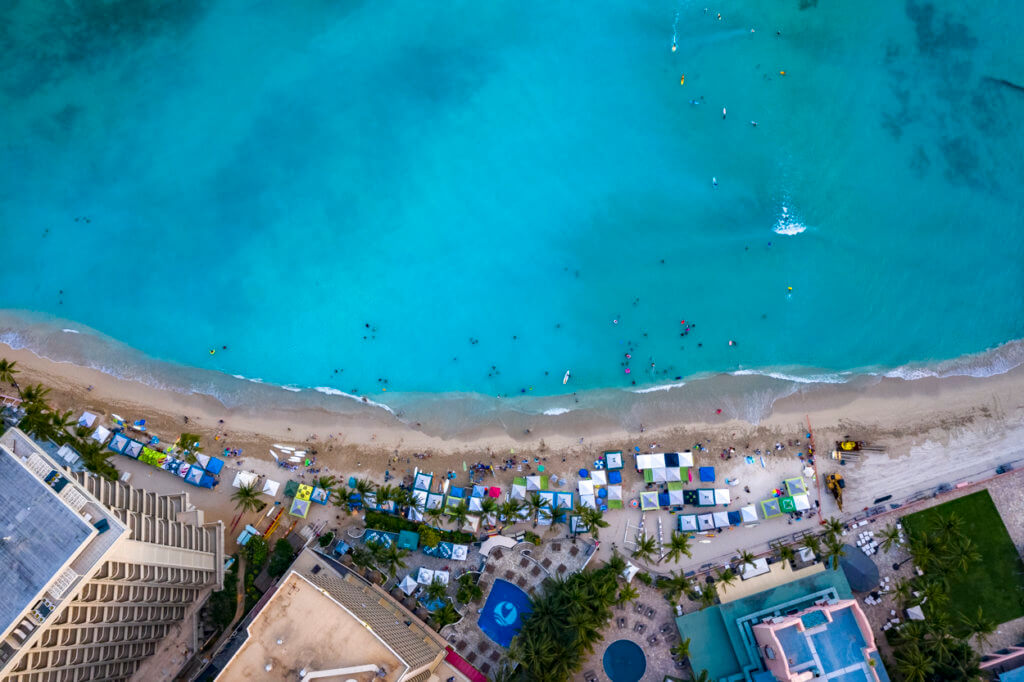 But, our current guidelines and orders are still insufficient. After all, quarantine orders for residents and visitors aren't really enforced. Heck, we have less than 20 contact tracers right now, even though our Governor claims we have 400 at the ready. Especially since 141 of 244 of the island's ICU beds are currently occupied.
The New Zealand Model
New Zealand successfully went 101 days without a single case of community spread. Unfortunately, they recently did get one case of community spread, but that's still impressive. Especially since New Zealand basically reopened and did away with mask requirements. But, how did they get there?
To stamp out COVID-19, New Zealand did a few basic things. The Kiwis:
closed their borders to all foreign nationals
instructed everyone to stay home except for essential errands
instituted a government-managed quarantine facility for all arrivals
created a government-managed facility to quarantine those with active cases
These measures, along with a well-thought out reopening plan, worked very well.
What Hawaii Can Do
So, Hawaii can't close its borders – only the Federal government has jurisdiction over inter-state movement and foreign borders. However, we can implement everything else they did. Hell, our officials have discussed implementing government-managed quarantine facilities for both arrivals and those with active cases. We certainly have the hotel capacity to do so with all of the empty hotels in Waikiki. And, we can charge visitor arrivals for it too. I believe New Zealand charges $3,000 for a two-week quarantine stay.
Though I'm concerned about what locking things down again will do to our small businesses, Hawaii should probably look to do this again too. In fact, some businesses have been proactively doing this. Especially since Hawaii residents have proven that they can't be responsible on their own.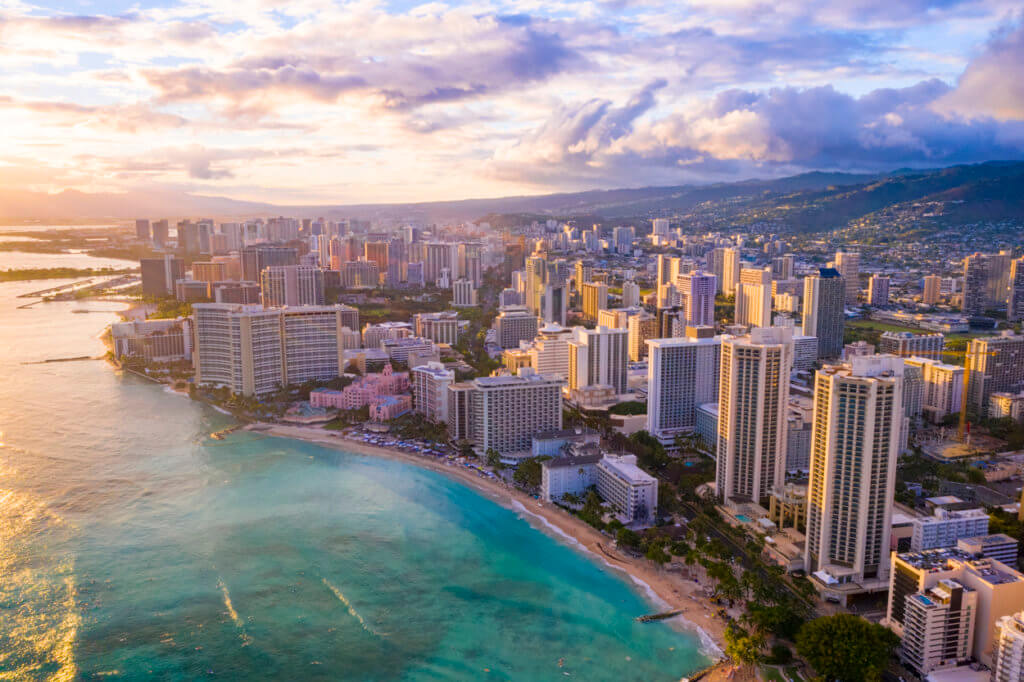 What Facilities Can Host Quarantines?
Since most visitor arrivals are on Oahu, let's focus on that island for quarantine facilities. Luckily, Oahu is home to many large hotels, many of which are sitting empty.
The biggest hotel in Hawaii by room count is the Hilton Hawaiian Village at 2,860 rooms. But, its rooms are spread out across multiple towers over a sprawling 22-acre property. As a result, this isn't an ideal property since it would be difficult to secure.
The next biggest hotel on Oahu is the Sheraton Waikiki with 1,636 rooms in a single tower. This is definitely a good candidate since it's a relatively easy facility to secure and is currently closed. The same can be said of the Waikiki Beach Marriott (1,310) and the Hyatt Regency Waikiki (1,230), both of which are easy to secure and are also closed.
If those facilities are unwilling or unable to handle those under quarantine, the State can also fall back on to its own facilities like the Hawaii Convention Center or the City's Neal Blaisdell Center. The Convention Center has about 1,100,000 square feet of interior space, while Blaisdell Center has about 91,000 square feet. In fact, the State is already using part of the Convention Center as offices for its expanded unemployment office.
Hawaii Should Follow New Zealand, Final Thoughts
I don't get what our government officials are doing. For weeks now they've been insisting that we have sufficient contact tracing. But, when Hawaii state senators invited themselves to our Department of Health, they found a wholly inadequate situation. And, by the way, Governor Ige is pissed about the Senators' visit, calling it inappropriate and an overstep.