Hawaiian Airlines sure has been busy.  In the past couple of weeks, they've announced the cancellation of their Beijing service and the addition of their second East Coast route.  And now, they're removing their oldest widebody jets from service, as Hawaiian accelerates the retirement of the 767 fleet.
767 Fleet History
Hawaiian Airlines's Boeing 767 fleet arrived at the airline in the early 2000's.  They represented a new era for the then-troubled airline, replacing their aging fleet of most ex-American Air DC-10s.  And their deliveries coincided with the deliveries of their new Boeing 717-200 inter-island jets, which replaced their old DC-9s.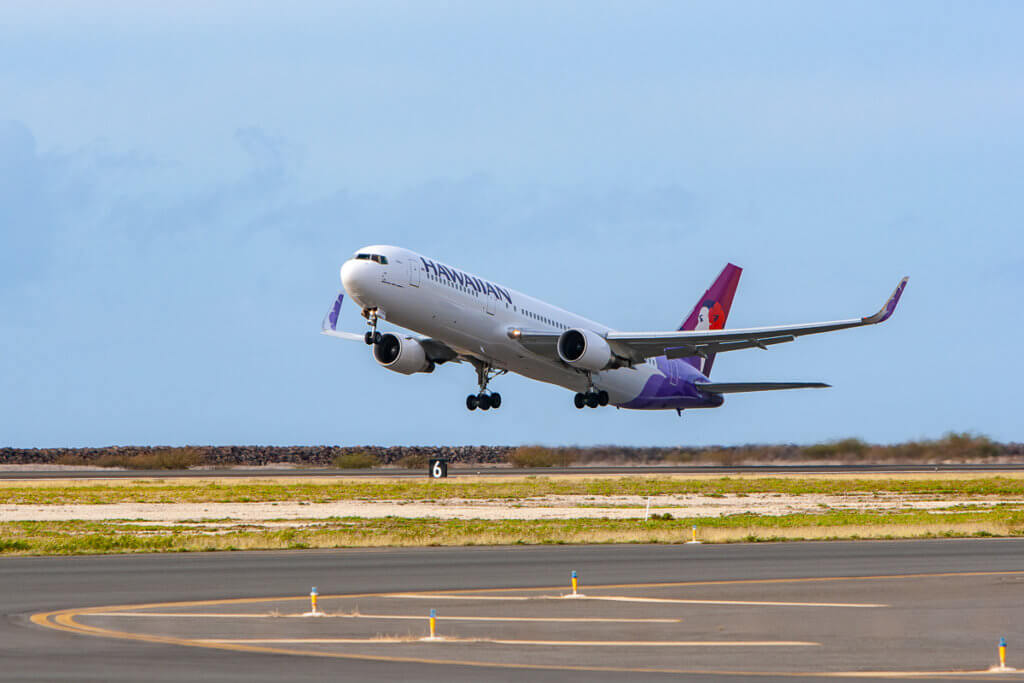 But, back in 2010, Hawaiian began taking delivery of newer, more modern Airbus A330s.  And then in 2017, they started taking delivery of new Airbus A321neos narrow-body aircraft, a first for Hawaiian.  Both aircraft are meant to replace the 767, though Hawaiian has struggled with this plan thanks to issues with the A321neo's Pratt & Whitney PW1000 engines.  However, with A321neo deliveries ramping up once again, and the cancellation suspension of Hawaiian's Beijing route, the Airline is finally ready to say goodbye to its 767 fleet.
767 Fleet Retirement
According to the Pacific Business News, Hawaiian intends to remove their remaining six Boeing 767s by the beginning of 2019.  And they're able to do so because they'll have eleven of their eighteen A321neos by the end of the year, in addition to the newly freed up A330.  The old Boeings, of course, will go back to Boeing Capital, which will then re-deploy them with United.  Boeing taking back Hawaiian's 767s early, by the way, is thanks to United expressing an interest in them, while Hawaiian's 787 order may have also influenced the decision.
Hawaiian Accelerates the Retirement of the 767 Fleet, Final Thoughts
As some of you may know, I prefer Boeing aircraft over Airbuses.  But Hawaiian's 767s have never been updated, so it's about time they leave fleet.  Heck, I know people that stopped flying Hawaiian because of these jets.  Though, I'm not sure switching to the smaller A321neos will appease those unhappy with the 767s.  I know many that aren't fans of narrowbodies, but all airlines are shifting to narrowbodies for West Coast service, so ??‍♂️.
To me, having an A321neo over the 767 is a mixed bag.  Yes, it's a nicer, newer aircraft that has at least USB power at every seat, but newer seats also mean slimline seats with minimal padding.  But that's those are the biggest differences, in my opinion.  After all, neither aircraft has seatback entertainment and neither have lie-flat seats up front.  And narrowbody aircraft don't bother me either.  After all, I primarily fly Alaska, which operates an all narrowbody fleet.
I will say, though, that I'll miss seeing the 767 in Hawaiian's livery.  Especially with those graceful winglets.