Recently, Hawaiian Airlines opened a new TSA checkpoint, giving them two separate screening facilities for Terminal 1 at the Daniel K. Inouye International Airport. But, unfortunately, only one has Pre-Check. So here's where the HNL Terminal 1 Pre-Check Lane is.
On February 18, Hawaiian Airlines opened a new 4,000 sq/ft TSA checkpoint in Terminal 1's check-in Lobby 3. Called Checkpoint 1B, this $14 million facility replaces the old checkpoint between lobbies 2 and 3 with far more queuing space for guests and direct access to gates A13 to 20. It joins checkpoint 1A in Lobby 2, which empties directly into the new Mauka Concourse. But only one of these checkpoints has a TSA Prec-Check lane.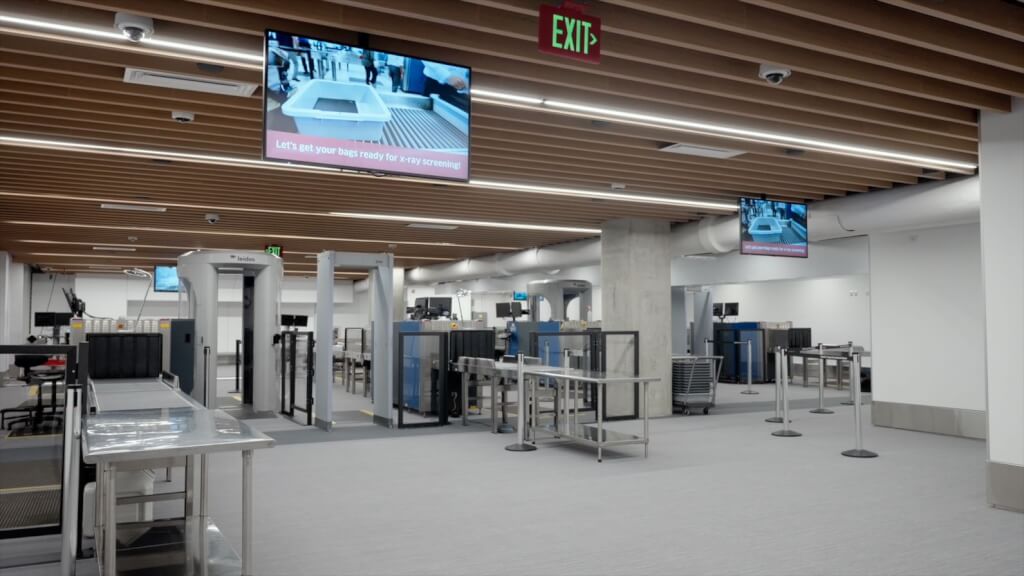 HNL Terminal 1 Pre-Check Lane
With the new configuration, the HNL Terminal 1 Pre-Check lane is only in checkpoint 1B. That's great for those traveling inter-island, as it exists right next to gates A13 to 20. Not so much if you're flying to the Continental U.S. Why? Because you'll be in for a bit of a walk to get to gates A1 to 12. It will not be as bad as Hawaiian's situation in LAX, but still.
I haven't flown Hawaiian out of state since 2021, so I'm not sure what Hawaiian's check-in lobby configuration is. Still, this setup would suck if you check in for a trans-Pacific domestic flight in Lobby 2 only to have to walk to Lobby 3 for Pre-Check, then back up to the Mauka Concourse.
Final Thoughts
Honestly, maybe I'm being a little more bitter than I need to be. But, when I last flew Hawaiian inter-island for work, I had to drag our big boxes from one check-in lobby to another for the bag drop. I could've avoided the whole situation if they had clearer directions in their app or at the airport. But they don't, and we weren't the only ones that were getting confused. I just imagine that this TSA setup will only make things more confusing.